Thank you SeaWorld Orlando for sponsoring this post. You can read more about it at www.lifewithlisa.com.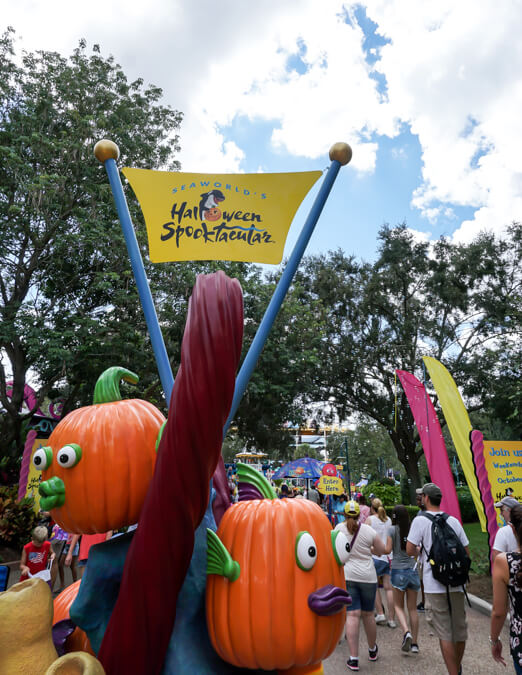 Opening day at SeaWorld's Halloween Spooktacular was amazing! I love SeaWorld and was super stoked when my wife told me we were invited. Halloween Spooktacular is always lots of fun but this year my family had the best time ever. Even though my son and I had to take turns pushing my wife around the park in a wheelchair, we thoroughly enjoyed ourselves singing, dancing, trick-or-treating, encountering wildlife, and riding roller coasters. We think this year is the best one yet.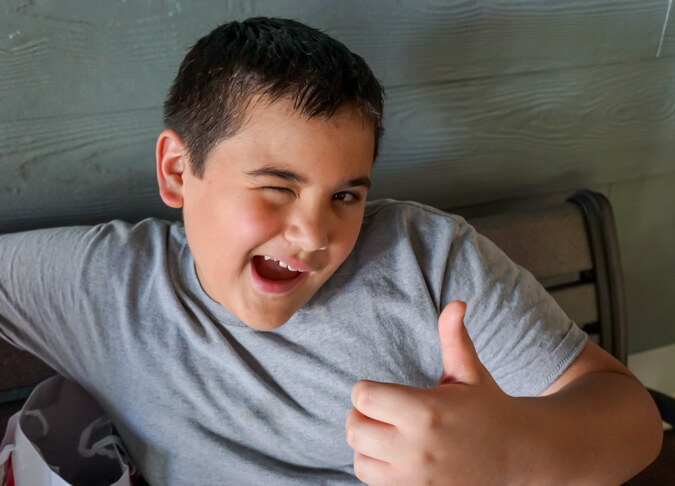 A few days before the event, my wife ruptured her Achilles tendon. Rather than calling it quits and missing out on all the fun she decided to power through it. My son and I didn't think she would make it very long in her condition and was sure it was going to be a quick visit. When we arrived, one of the SeaWorld staff noticed she was in pain and having a hard time walking and volunteered to get her a wheelchair. I thought that was one of the nicest things ever. Why didn't I think of that? Turns out wheelchairs are available both inside and outside the park and rental is extremely affordable. You can pick one up for as little as $12!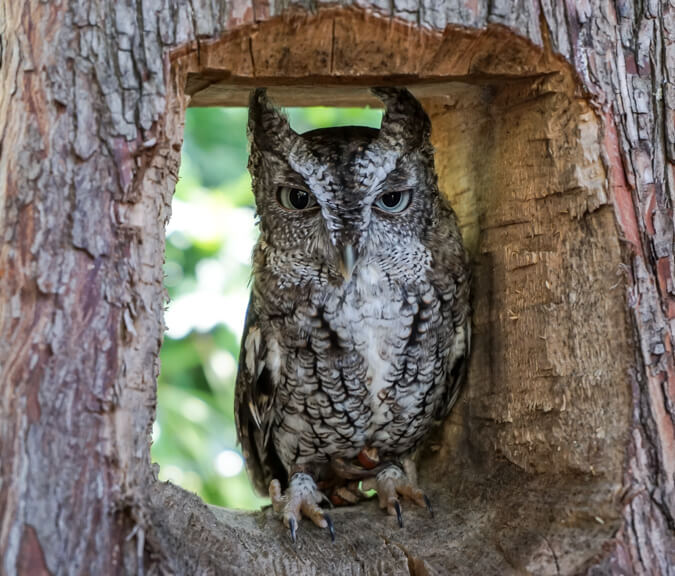 As soon as we entered the party zone, we had several amazing animal encounters. We enjoyed a face to face encounter with a couple of owls, a chameleon, and even a sloth! After enjoying their company for a while and learning lots of interesting animal facts, we got to work filling our trick-or-treat bags. Along our route, we enjoyed singing, dancing, live entertainment, and met several interesting characters.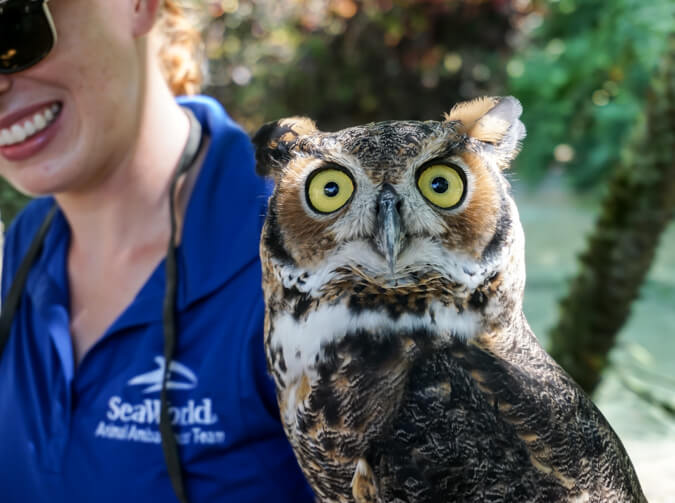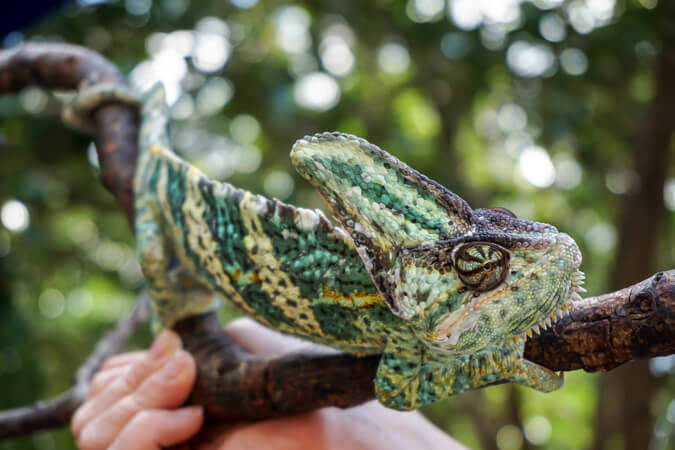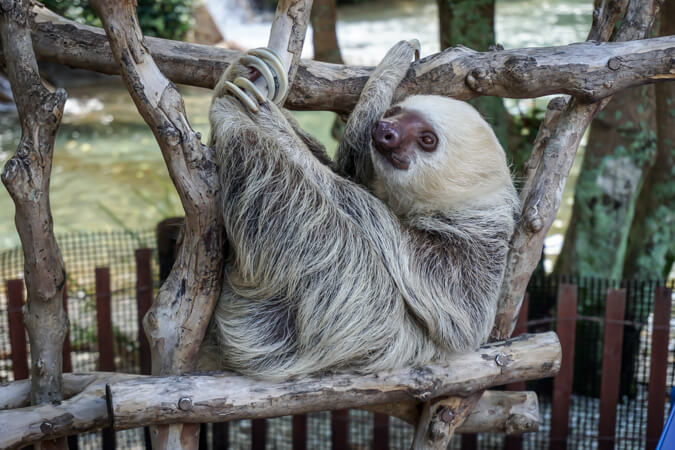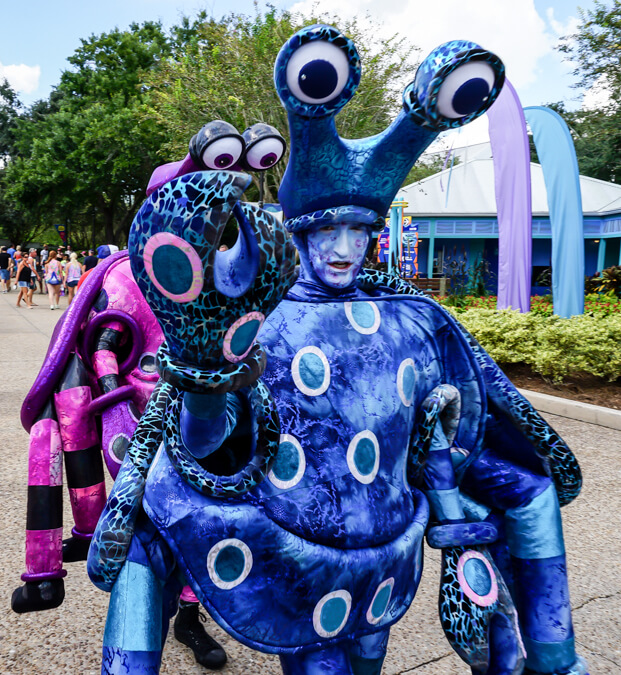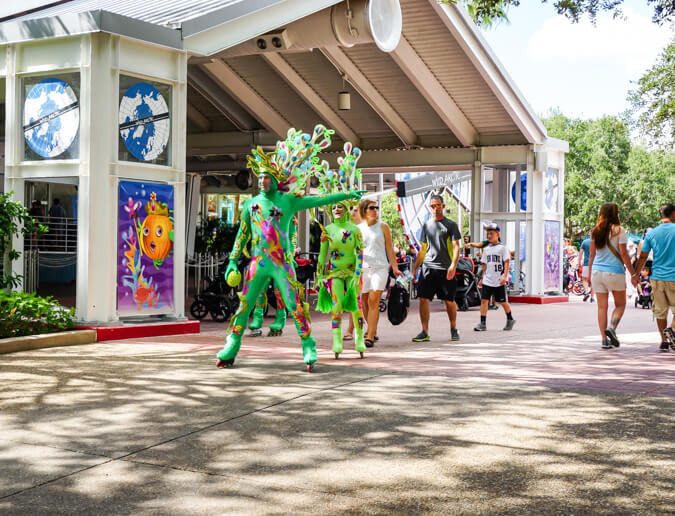 After finding a shaded area to park the wife, my son and I rode Mako for the first time together! This rollercoaster is incredibly fast and hands down my favorite ride at SeaWorld. If this one doesn't give you a thrill, I don't know what will.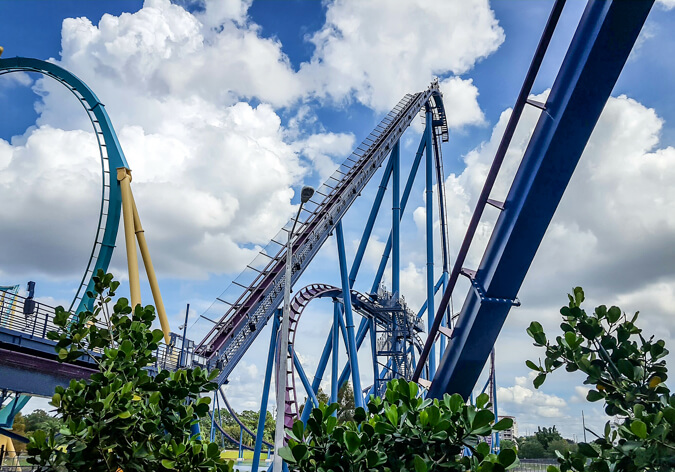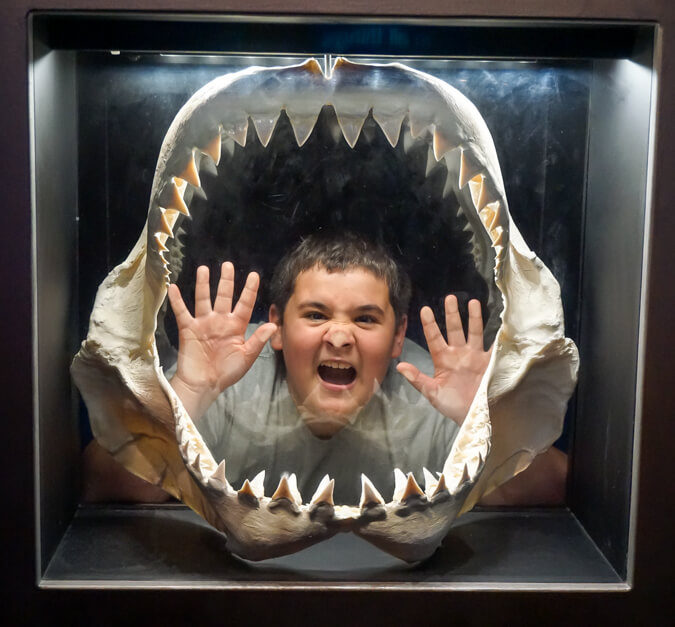 Next, we made our way over to Shark Encounter. Just being in the presence of these creatures is an amazing experience. Watching these powerful beasts swim is hypnotic. They move so effortlessly. I love it when they pass overhead.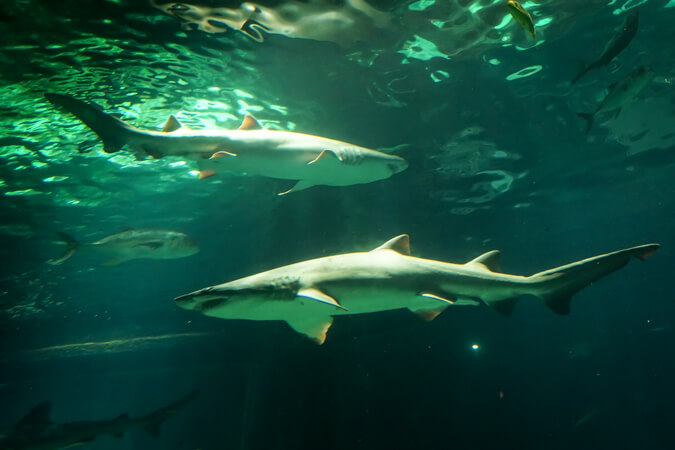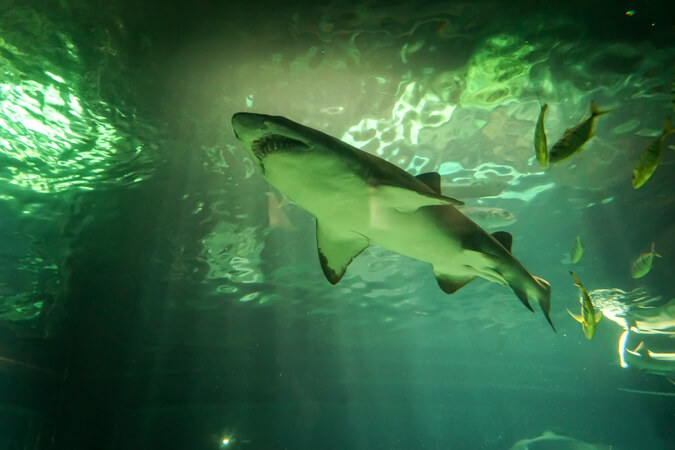 SeaWorld has an amazing collection of fish. We must have spent 2 hours watching them. These are just a few…
There are lots of really great dining options at SeaWorld Orlando. For lunch, we decided on Sharks Underwater Grill. The food is always delicious and we all love watching the sharks swim around the tank. I ordered the lobster bisque and tempura shrimp. They were both incredible. The lobster bisque is addictively delicious and I love the sauce and side of Sriracha that comes with the tempura shrimp.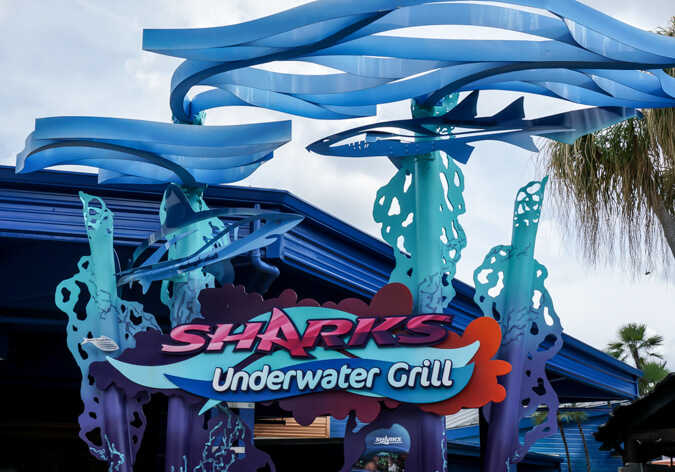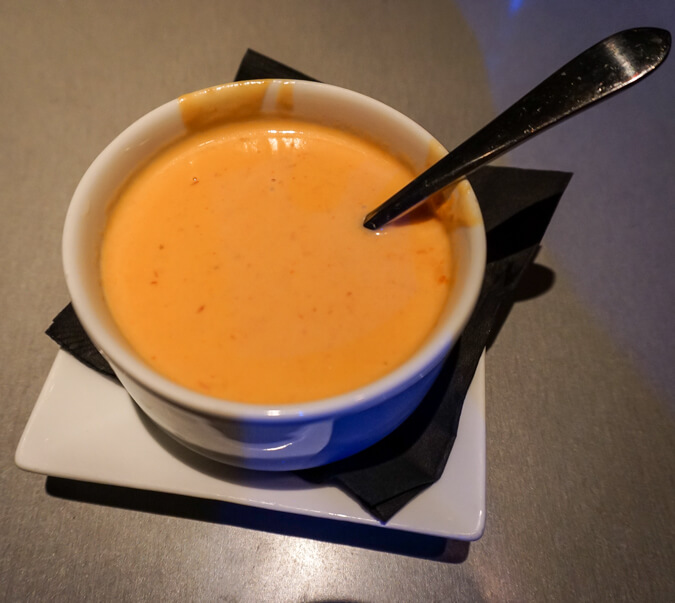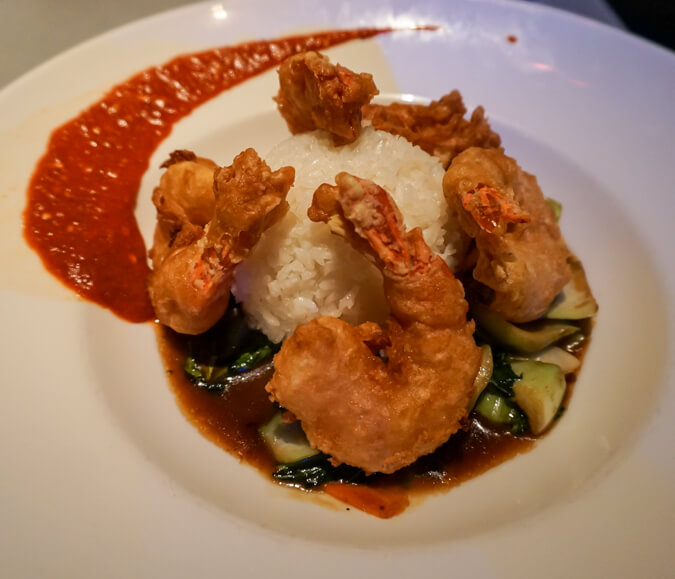 How would you like to watch these swim by while you eat?
We walked off our meal by trick-or-treating around the park and petting sharks at the shark touch pool. There aren't very many animal encounters like this one!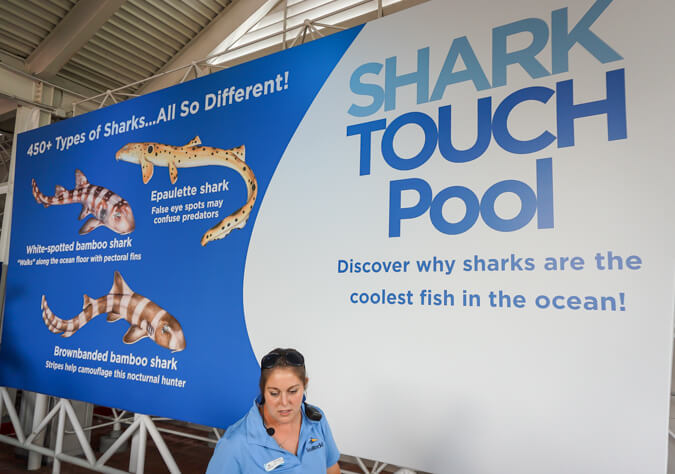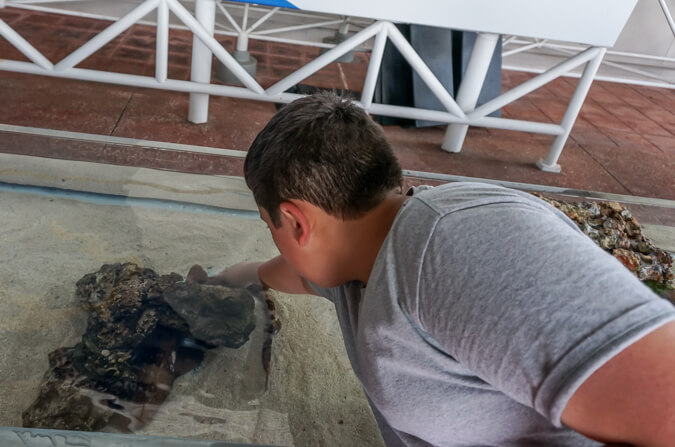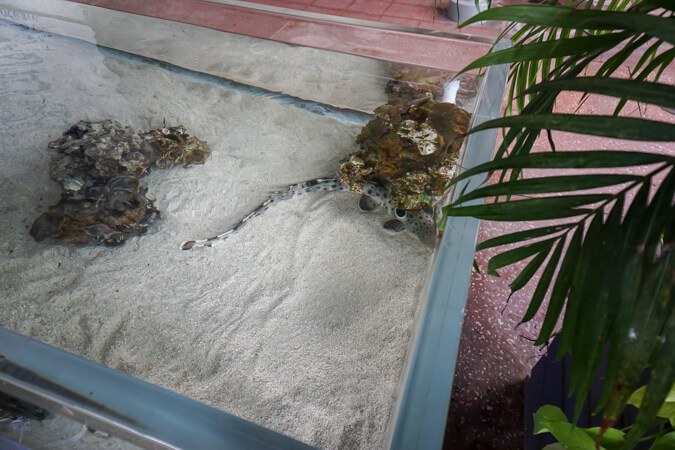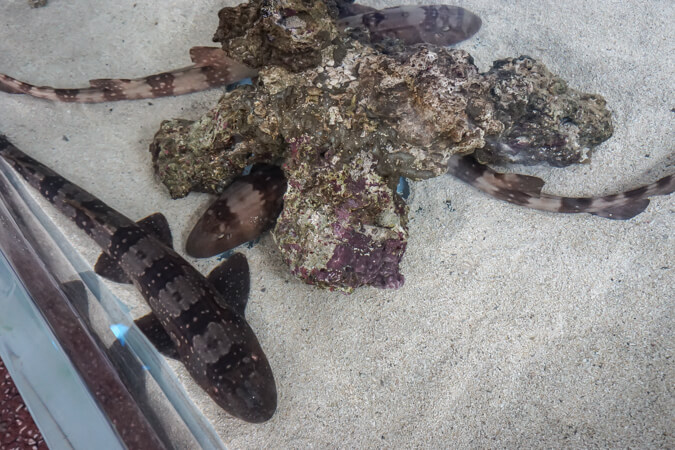 Watching the 0rcas perform is always killer and a whale of fun. I've been amazed by these massive creatures since I was a kid. When I got splashed for the first time I thought it was the best thing ever. Killer whales are capable of such incredible gravity defying feats. Watching them come out of the water and soar through the air is almost magical.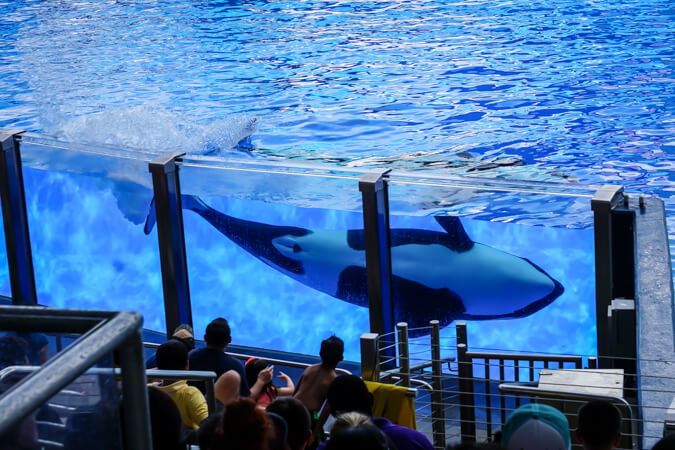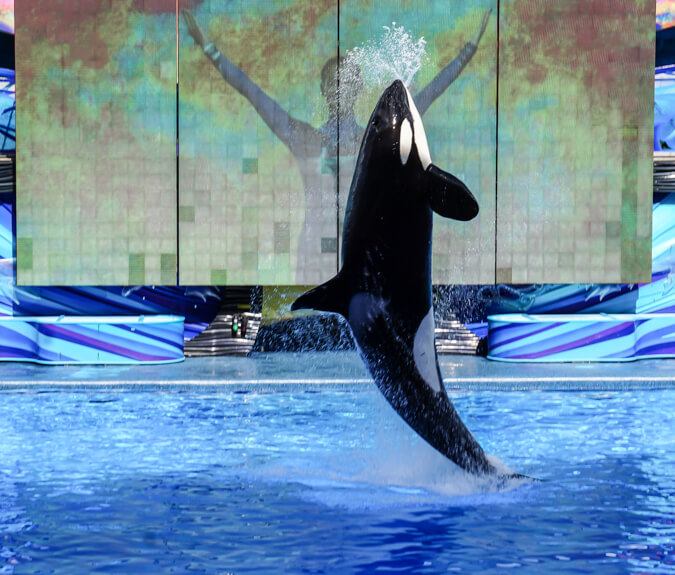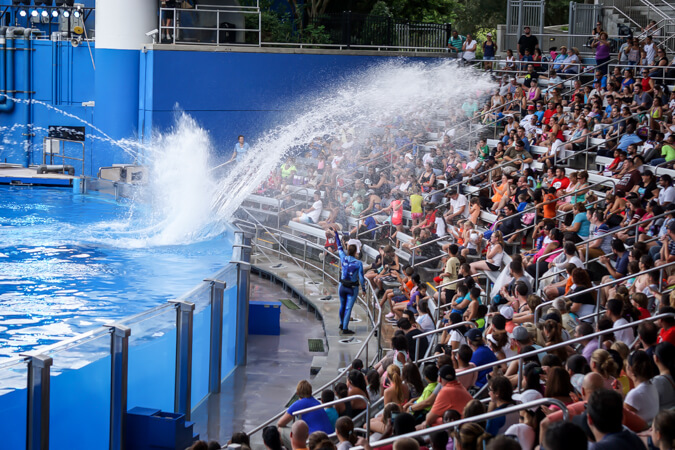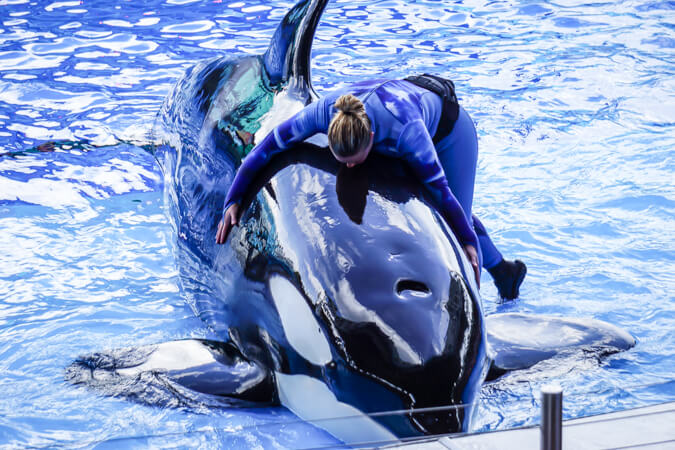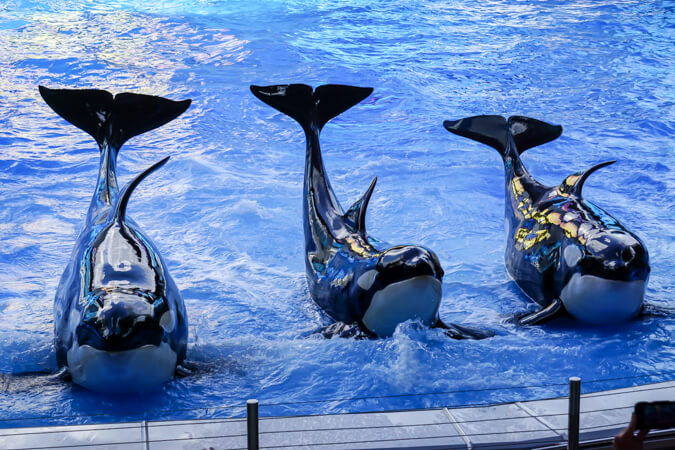 SeaWorld's Halloween Spooktacular runs every weekend in October and is included in park admission. Although the event is geared toward younger kids, as you can see, even grown kids can enjoy themselves. The Halloween Spooktacular party zone is filled with singing, dancing, crafts, games and lots of bubbles. There are also opportunities to encounter wildlife, trick or treat, and meet sea themed characters. For even more of a thrill, you can catch a killer whale show, get up close and personal with sharks, and ride some of Orlando's best rollercoasters.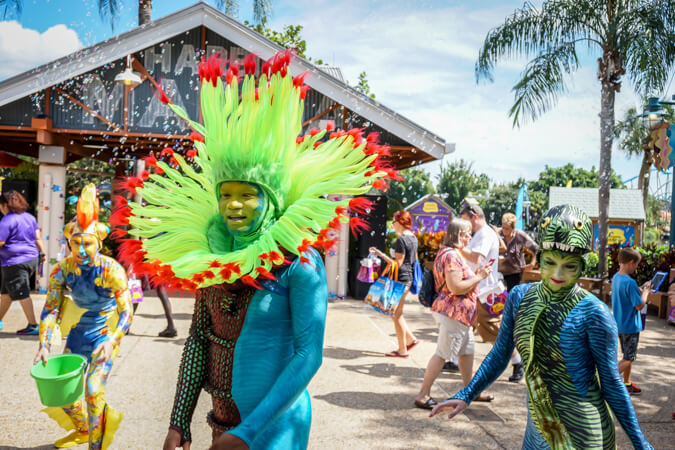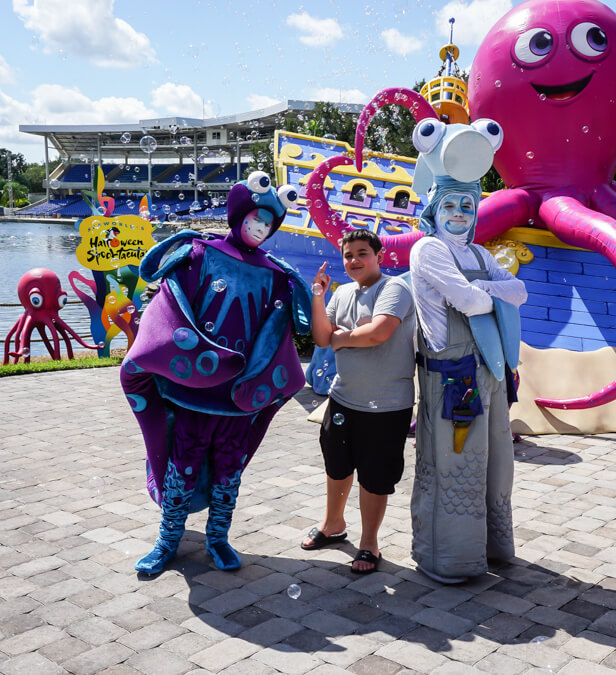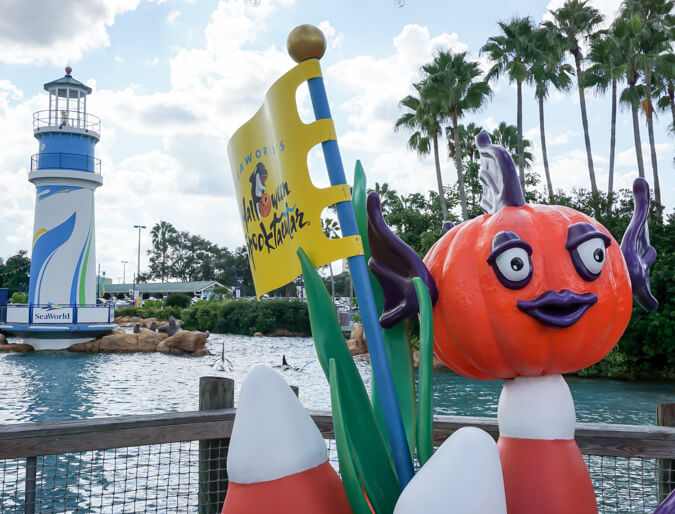 For more information about SeaWorld's Halloween Spooktacular, CLICK HERE.