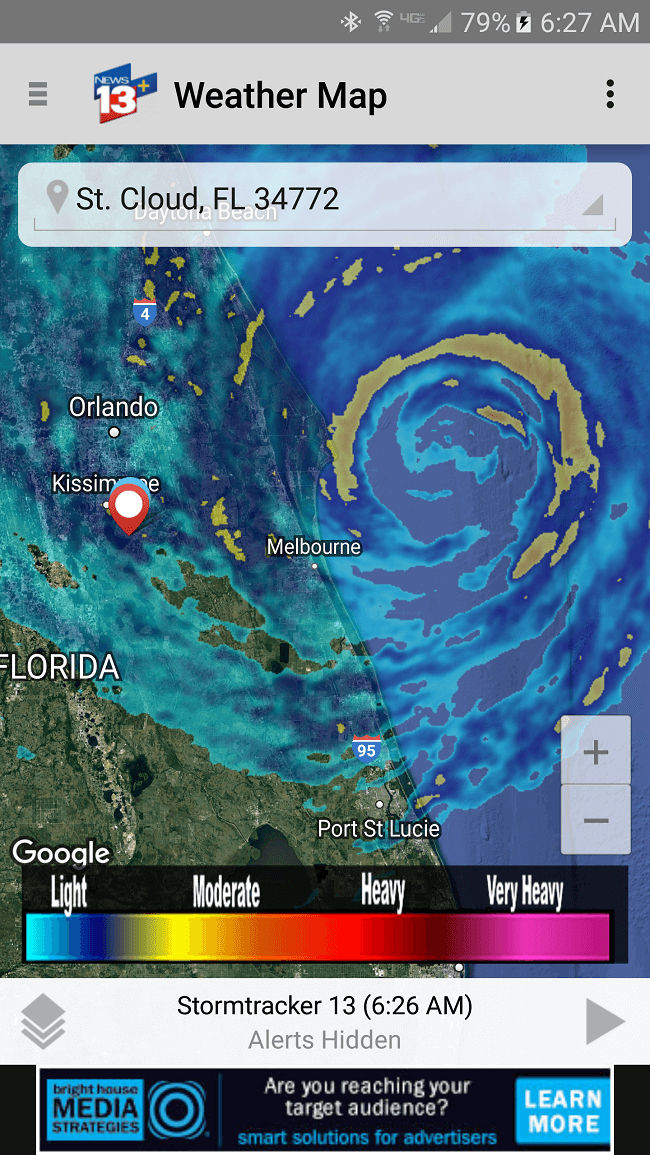 Hurricane Matthew was my first real brush with a hurricane. Here in St Cloud Florida, we experienced wind gusts upwards of 50 mph and quite a bit of rain. Considering what has and is still happening in other parts of the state and country, we are very fortunate. St Cloud survived the storm with minimal damage.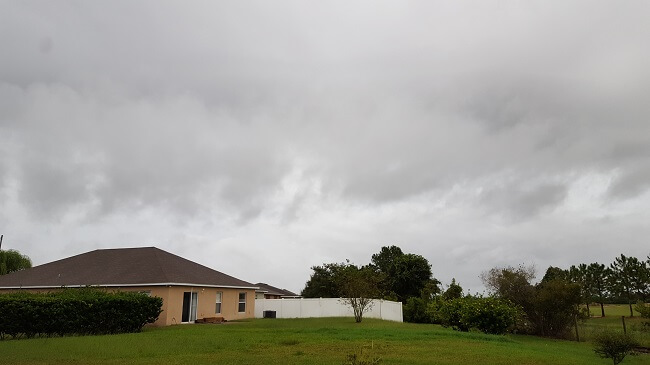 When I first heard about Hurricane Matthew, it was tearing through Haiti. Watching the destruction it was causing there and in the Bahamas and knowing it was coming straight for us, was quite intimidating. I have never been through a hurricane before so I had no idea what to expect. My wife works in a nursing home and was called in to work to protect the seniors. My son decided to go with her and volunteered to babysit children of other staff members that were called into work during the storm. I felt my family was safe and decided the best place for me to ride it out was at home.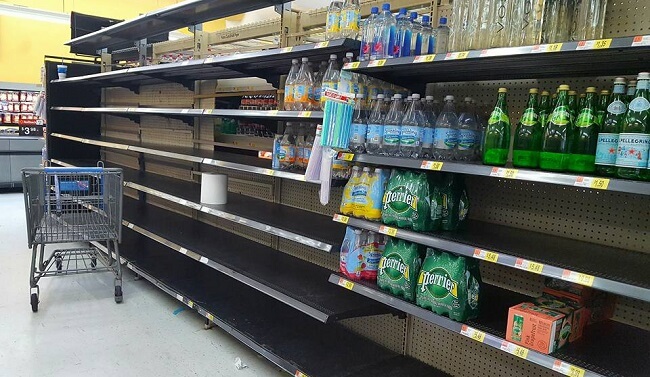 By the time I went to the grocery stores in my area, the water supply had already been ravaged. I couldn't find bottled water anywhere but I was able to stock up on nonperishables. I bought what I thought was enough food to last for a couple weeks. Not being able to find water and watching how fast items were flying off the shelves did make me a little anxious. I'm not going to lie. Experiencing the chaos at the gas pumps only added to my stress levels. I've never been in an area that was preparing for a hurricane before and it felt almost apocalyptic.
After getting everything I thought I would need, I made my way back home to secure the fort. I didn't board up the windows but I did pick up all of the loose items from the yard. I brought in everything on the back porch and from outside except for the trash cans. I ran out of room in the garage and just hoped they wouldn't become projectiles.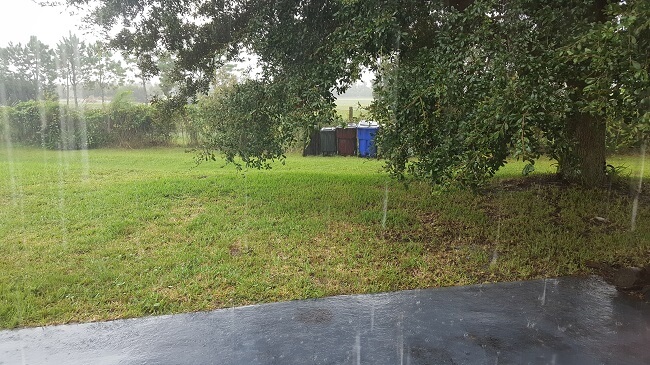 After securing the outside of our house I started on the inside. I gathered all of my tarps and readied trash bags for our computers in case the windows broke, the wall was breached, or the roof tore off. I must have run just about every scenario through my mind. I unplugged everything electronic except for the modem, router, one computer, cable box, and TV. I filled up several water containers and our bathtubs. I charged up several portable battery chargers for my devices and a jump box for extra power supply. After planning out how I would respond to just about every situation and how to save as much stuff in the house as possible, I packed a bug out bag in case I needed to escape quickly.
After feeling confident I was prepared as I could possibly be, I camped out by the television and turned on the news. I stayed up all night watching the storm and news reports on TV and social media. Forecasters, in the beginning, had Matthew coming really close to Central Florida and much closer to the coast. As Matthew made its way toward us and began to turn more toward the east, I was slightly relieved but still concerned. Despite what was going on in coastal areas, as Matthew closed its distance, I became increasingly confident we were going to be ok. Although we were experiencing high wind gusts and rain, it was nothing like it was in other areas.
When the sun came up, the eye of Mathew had passed far enough up the coast for our curfew to be lifted. Although we were experiencing the tail end of the hurricane, effects were rather light, so I decided to head outside to check things out. There were tree branches here and there but I never came across any severe flooding or downed power lines. The streets were surprisingly clear and there was very little debris anywhere. I cautiously made my way around town and over to the lakefront.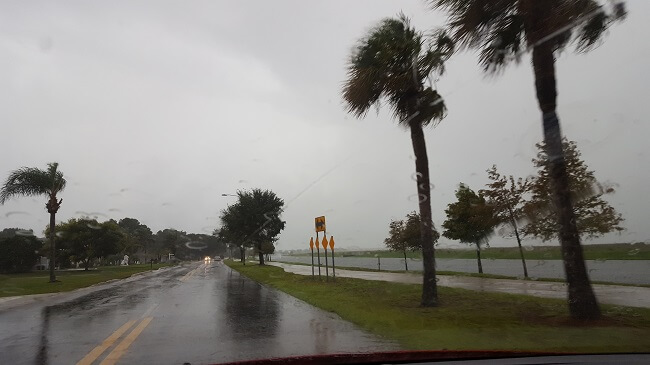 Winds were still pretty intense near the lake but nothing too crazy. I was surprised how many people were already out and about. I was sure I was going to be one of the first. When I got to the lake there were already people out walking around and cars stopping by to take pictures. There were several people out walking their dogs and the more of that I saw, the more comfortable I was about being outside.
Early in the morning, the winds were incredible by the lake. As time went by the winds became less and less threatening. When I started to see entire families coming out, I skedaddled over to my wife's work to pick up my son. We explored around the lake and were in awe at how powerful the winds still were. After enjoying ourselves for a while, we found lots of freshwater snails washed up along the beach. We rescued as many as we could find, went home, turned the news back on, and counted our blessings. It could have been so much worse.