TP can be so much more than simply a tool to wipe your bunghole. You can use toilet paper to express your artistic side and impress your friends and family. Having a plain old roll of toilet paper hanging in your toilet paper holder is boring. When house guests are bored in the bathroom they often spend more time in there playing games and checking their social media channels. This can lead to higher electric bills as the lights run longer and maybe even higher water bills if they want to play it off with excessive courtesy flushes. With toilet paper origami you can entertain house guests and maybe even save yourself a little money.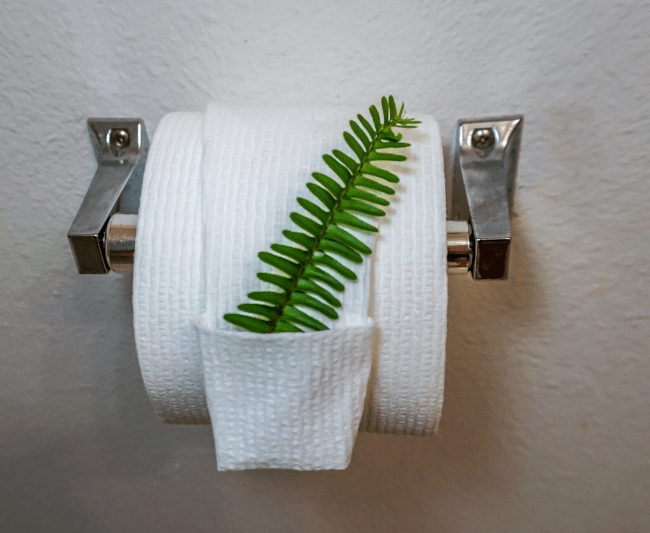 What woman wouldn't enjoy wiping their butt with a rose?
Imagine how thrilled grandpa will be when he gets to wipe his butt with a sailboat!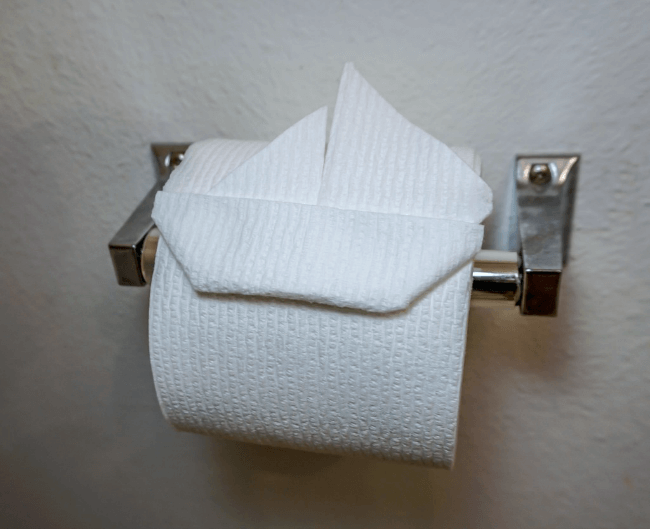 Once you become skilled at toilet paper origami the possibilities are as endless as your imagination.
With toilet paper origami you can keep your guests on their toes and turn potty time into party time! Once the word gets out everyone will want to come over and visit just to see what they get to wipe their butt with next!
To get started I recommend reading Toilet Paper Origami by Linda Wright. She provides really easy to follow instructions, diagrams, and photographs that even I could follow. Just look at all these works ofart!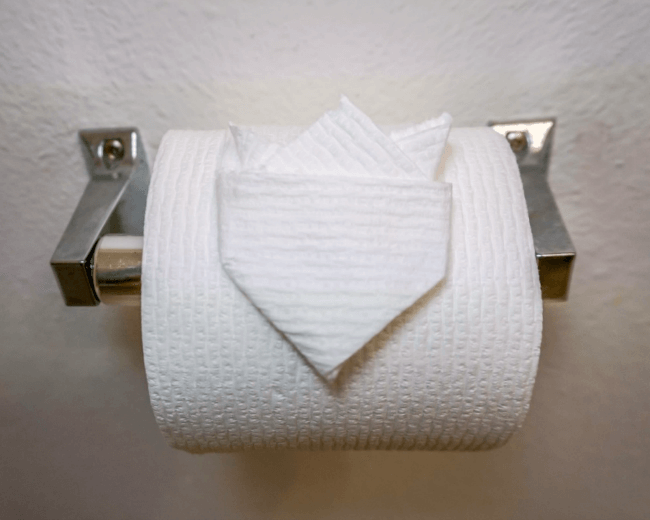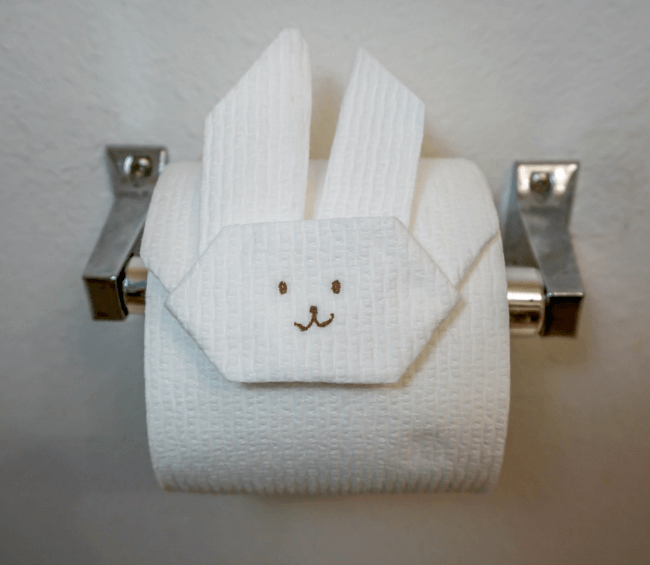 Turn your bathroom into a gallery of sorts and have the plushest flushes in town! In no time you can have everyone you know skipping to the loo!
Leave pleasant surprises everywhere you "go." Change the world one flush at a time as you brighten the day of random strangers in public restrooms with your masterpieces. Toilet paper origami changed my life and it can change yours #2!