Disclosure: We received food and entertainment complementary of Walt Disney World.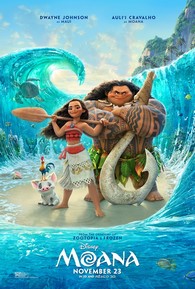 Sunday, my family and I enjoyed a screening of Disney's newest animated movie Moana and a tour of the Bungalows at the Polynesian Resort. Moana will be in theaters everywhere November 23rd, which is tomorrow! Just in time for Thanksgiving too! Featuring Dwane Johnson as the voice of Maui it's definitely a must-see for the entire family. The movie is great and Disney's Polynesian Village Resort provided the perfect ambiance. What an incredible way to wrap up a weekend!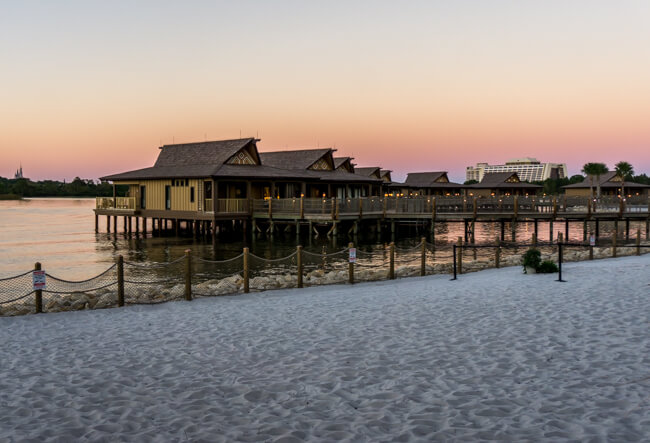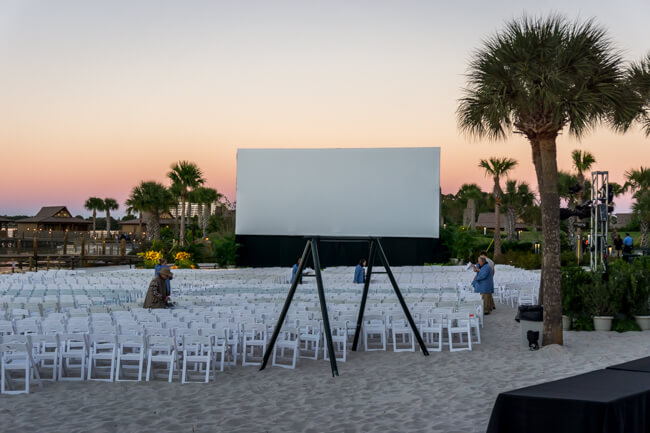 The Polynesian has always been one of my favorite places to stay and visit. I love the tropical theme and lush tropical landscape. At night the flickering flames of tiki torches provide an authentic Polynesian feel and help you find your way through the meandering paths of tropical vegetation. I love it.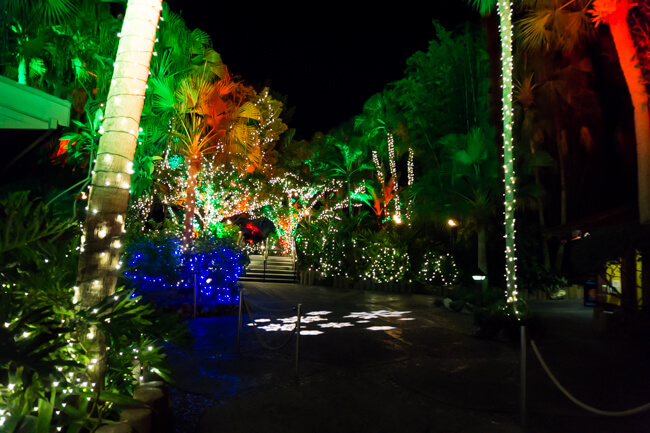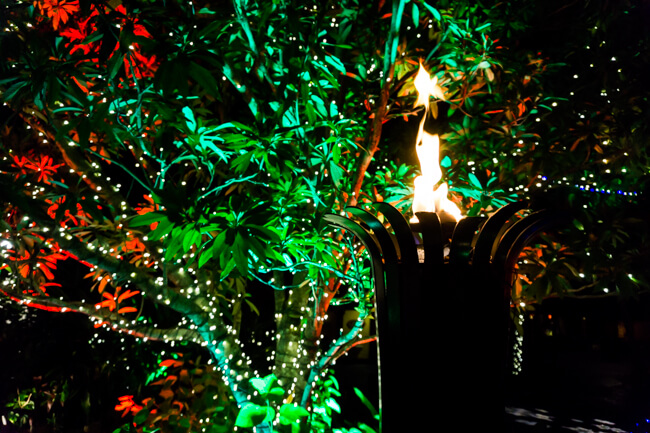 After checking out where we would be watching the movie, we met up for dinner and a surprise. After we ate, we got to meet Moana. It was great, she is such a kind-hearted person. After snapping a quick pic, we were off to tour the Bungalows. I have floated by them several times on Seven Seas Lagoon and really wanted to see what they were like on the inside.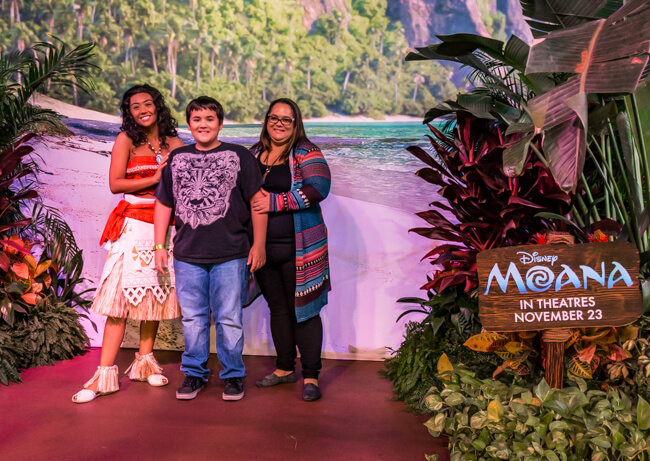 The Bora Bora Bungalows were even more impressive than I ever imagined. They are huge, the master bed and bath is sweet, they come with their own private deck and even a plunge pool! The view overlooking Seven Seas Lagoon at night is spectacular. They come with a full kitchen and laundry. Between the second bedroom, pull-down beds and sleepers in the living room, they can comfortably sleep eight guests. Just staying here would be a dream come true for me! That's for sure.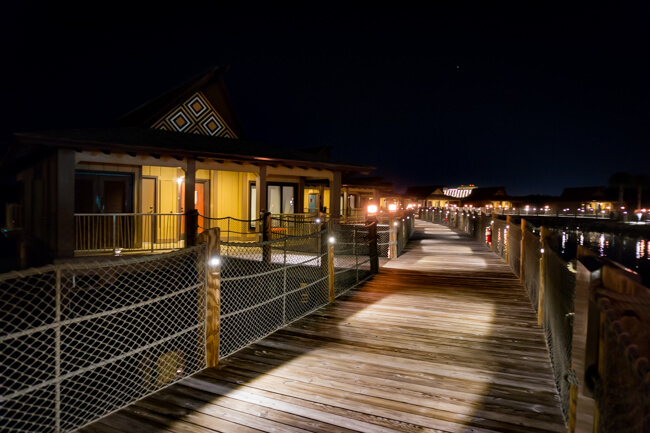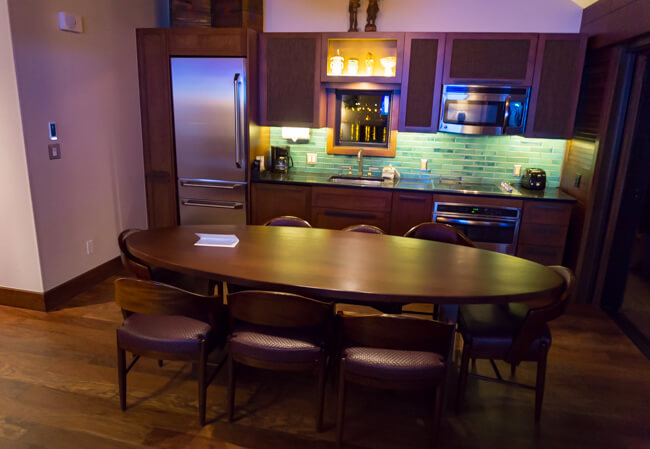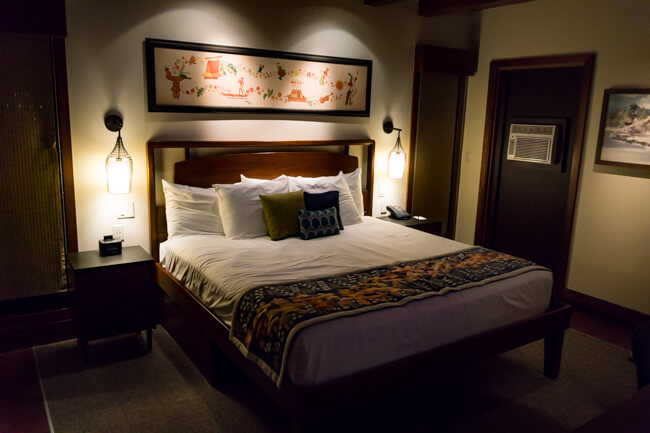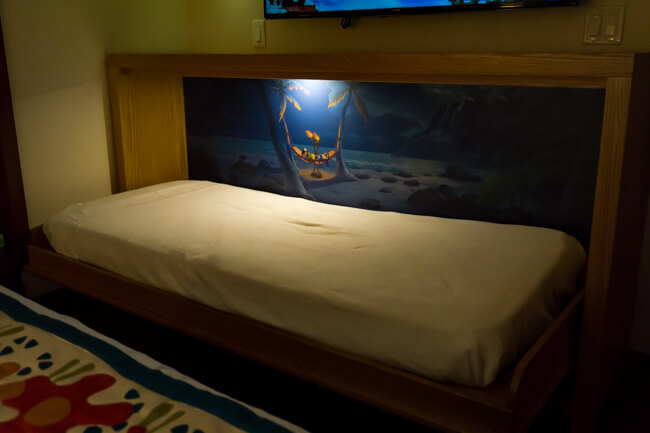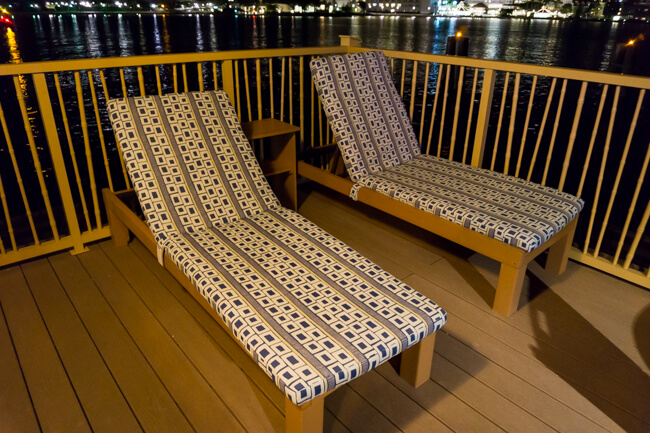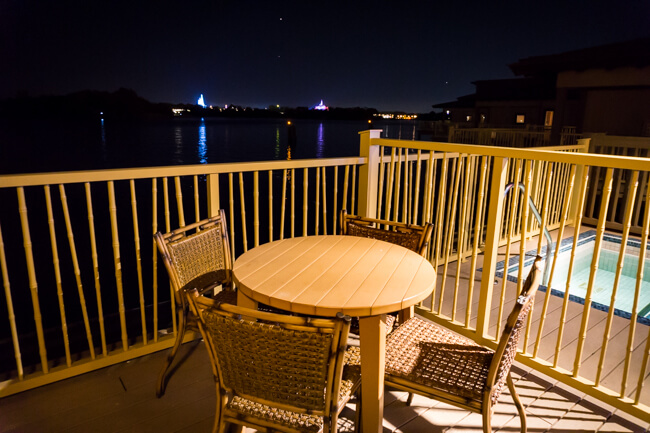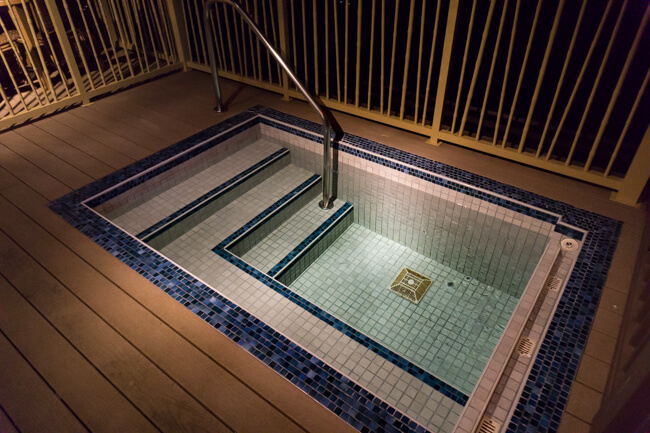 After taking it all in, we made our way to the beach to surrender our electronic devices, grab some popcorn, and watch the movie. There was a cold front blowing through and the cool breeze was absolutely perfect. I think Sunday evening was the coolest day we've had all year. It had us snuggled up under a blanket real quick.
The Movie was every bit as good as I thought it would be and then some. Moana is about a teenager discovering her identity by going on a heroic quest to save her people. It was inspiring, funny, and became one of my new Disney favorites. We all loved it and plan on watching it several more times after it comes out in theaters. Who knows, it may even find its way into a couple stockings.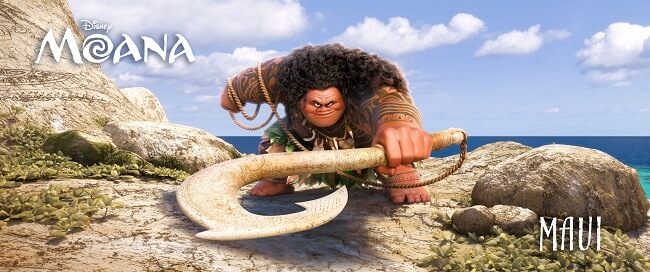 Following Moana and Maui, my third favorite character was the bird Heihei. This little rooster is hilarious and reminded me of the time we had chickens. They are not the smartest bunch but that's part of what makes them cute. They captured the spirit of this animal perfectly. Heihei will literally have you rolling on the floor laughing your head off.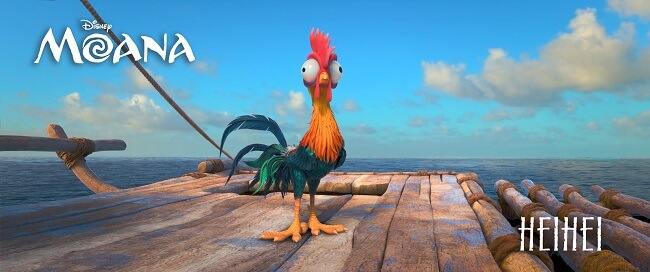 Moana will be in theaters everywhere tomorrow November 23, 2016. It's an incredible movie that was five years in the making. Disney did a great job with this one. Make sure you go see it!