Earlier this year, I was given the opportunity to fly to NYC and participate in a LIVE Escape Room type challenge. I never did anything like that before and ended up having the time of my life. After I was assigned a team, the countdown began and we were given an hour to escape several rooms. Each room held clues and presented problems that we had to solve in order to move on to the next room. It was fun exciting, and a great opportunity to use teamwork, problem-solving, and many other skills. I'm now a huge fan of the escape room genre.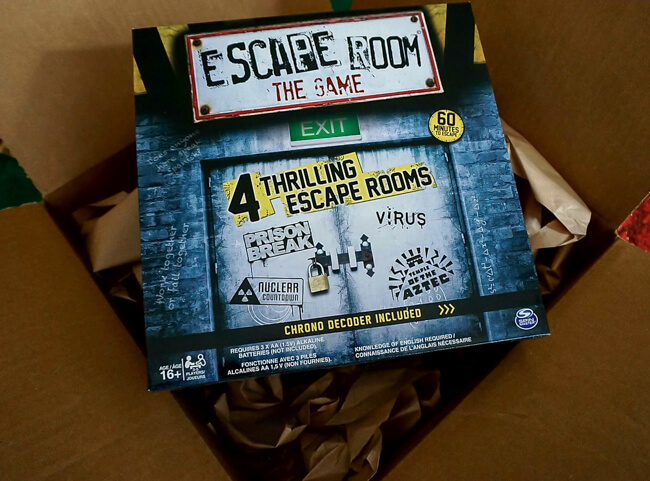 Escape Room the Game is a must have for escape room enthusiasts. With Escape Room the Game, you can experience the thrill and excitement of an escape room in your very own home. It brought our family game night to a whole new level and became an instant hit with our friends. To win you have to use your brain, think fast, communicate effectively, work as a team, pay attention to detail, and be creative. We absolutely love it!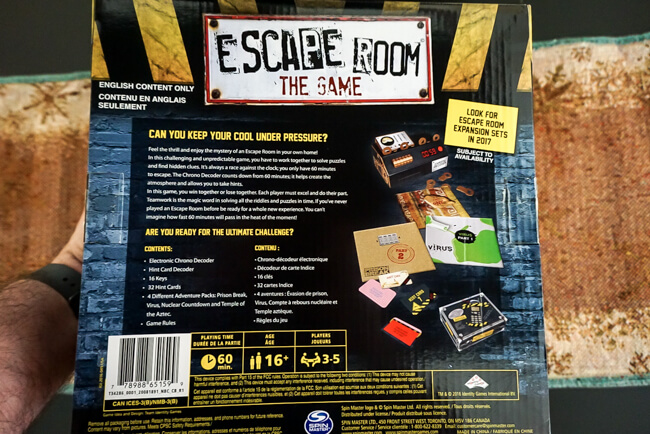 The objective is straightforward. Escape the room before the time runs out. Players have 60 minutes to work together to find hidden clues and solve puzzles to escape rooms. Escape Room the Game comes with four adventure packs including Prison Break, Virus, Nuclear Countdown, and Temple of the Aztek. Each adventure pack presents unique challenges and back stories. I suggest completing them in order because the difficulty increases with each adventure.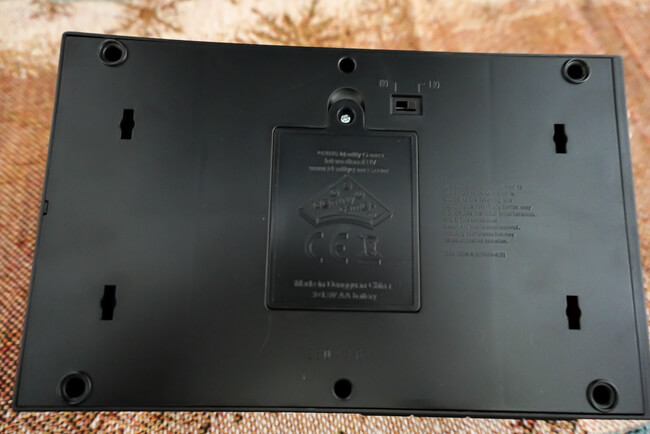 After opening the box and installing three AA batteries in the Chrono Decoder, read the rules. It's very important to read the rules before you open anything. Adventure packages are meant to be opened at a specific time. Only open sealed items when you are instructed to do so. Before you play make sure everyone has a pen and paper, lighting is adequate, and everyone has a good view of everything. A smartphone is also very helpful. Feel free to use the flashlight, calculator, and other features as needed. There is also an app you can download for more theme music and to share photos of your winning moment team! Connect to your sound bar or Bluetooth speakers for the best sound possible.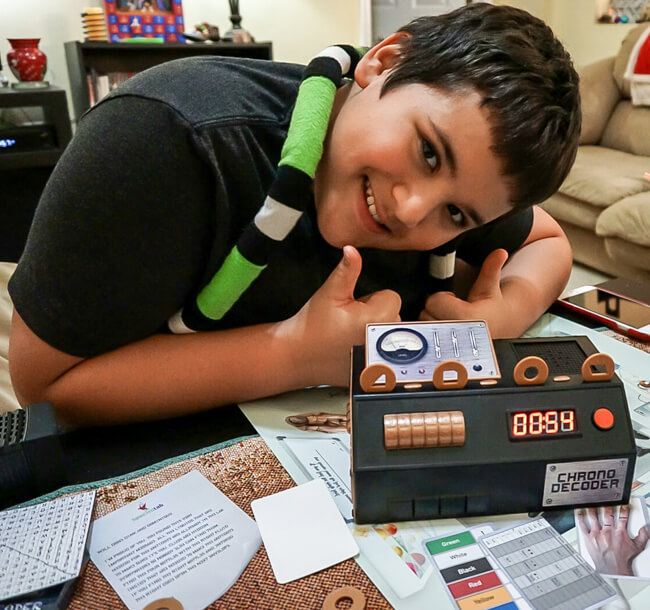 Just like a real escape room, you can only play adventures once so please make sure you thoroughly read and understand the rules before you get started.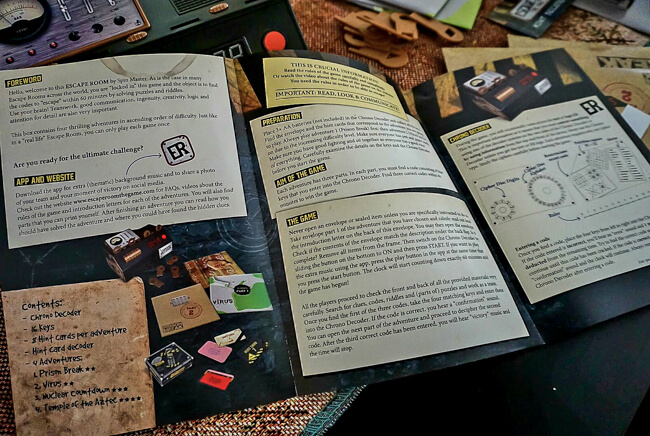 When you are ready to play, gather the game pieces for the challenge you are about to attempt. Items that go together have similar colors and artwork. Get out your Chrono Decoder, keys, hint cards (but don't read them), and hint card decoder. Put everything else back in the box. It will help you stay organized and give you more room. Once you've got it all together, be sure your team is ready then read the introductory letter. Next, you will be instructed to open the envelope, make sure the contents match the description and press the start button on the Chrono Decoder.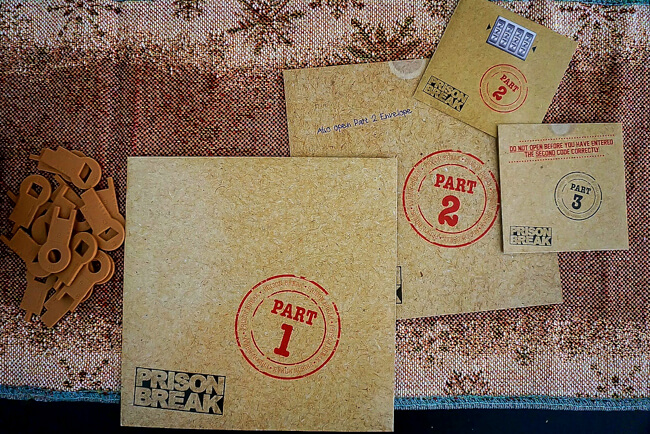 What happens next is up to you and your team. Figure out the correct key code for all three doors before the time runs out and you win. You'll know you entered the code correctly when you hear a confirmation beep. Get it wrong and you'll hear a buzzer and lose sixty seconds. After the third code is entered correctly, time will freeze and you will enjoy the sweet sound of victory music.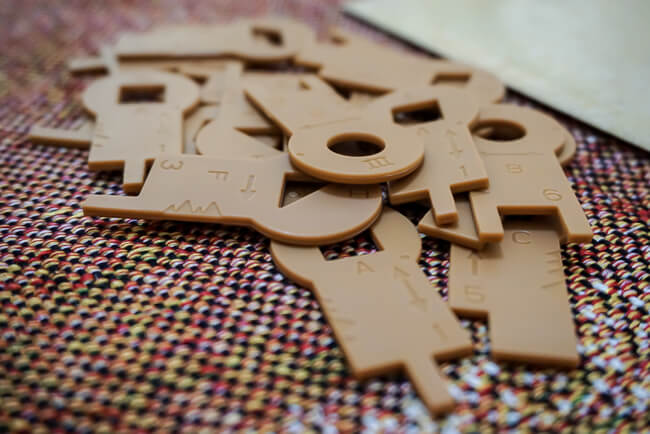 Never give up! As long as the clock is counting down there is still time to win. Remain calm. Carefully examine all materials. Study everything including the Chrono Decoder. Search for clues and codes. Use hint cards when you hear the beeps. Teamwork is crucial. Communicate freely and take notes. Pay attention to detail. The answers are literally in front of your face the entire time. All you have to do is use your wits.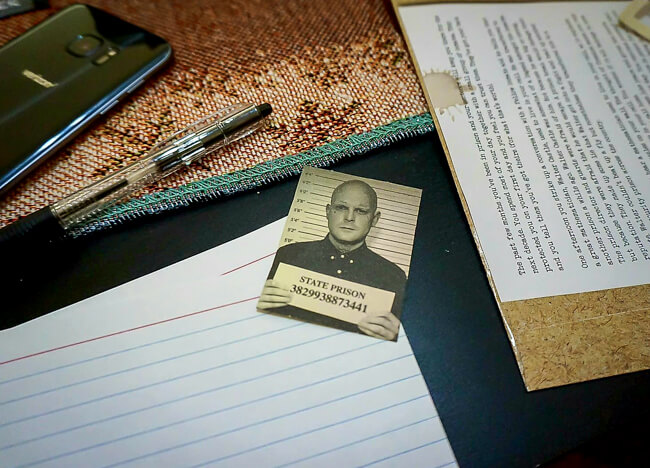 Escape Room the Game is much more than a board game. It's a genuine escape room experience. When I first heard about it I was excited to give it a try but had no idea how good it was going to be. My first experience set the bar pretty high.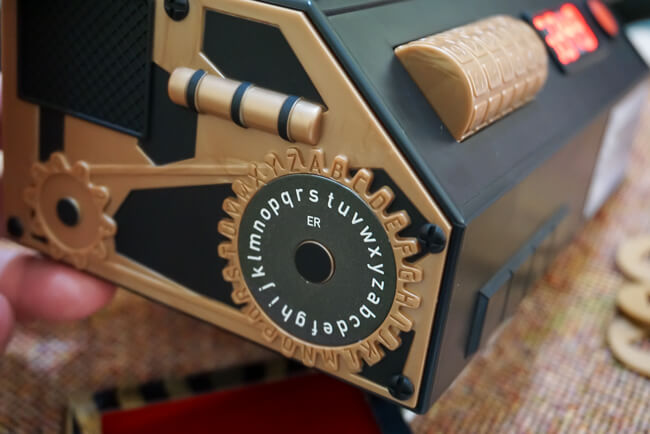 I was sure this game would be fun but never thought for a minute it could compare to the real thing. Boy was I wrong. This game IS the real thing. The experience is exactly the same and exceeded my expectations in every way. Escape Room the Game literally brings the thrill and excitement of an escape room into your home. I'm not just saying that either. I don't have to. This may be a sponsored post but my opinion is completely legit.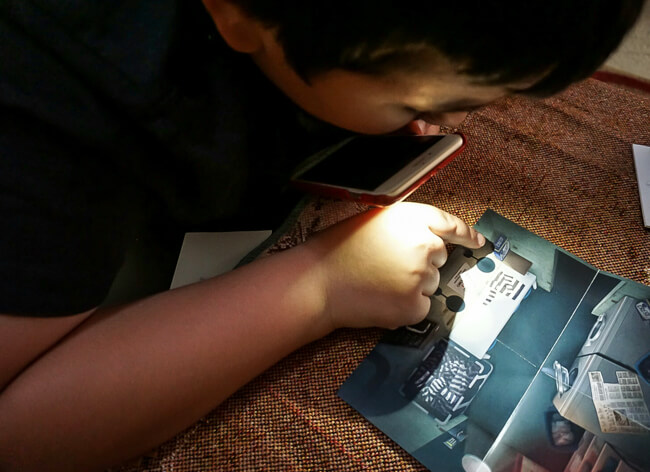 Earlier this year, I participated in the world's largest escape room event designed by an industry expert. It was well funded, media worthy, put together superbly and flawlessly executed. The game was extremely challenging and I walked away with the experience of a lifetime. It was incredible!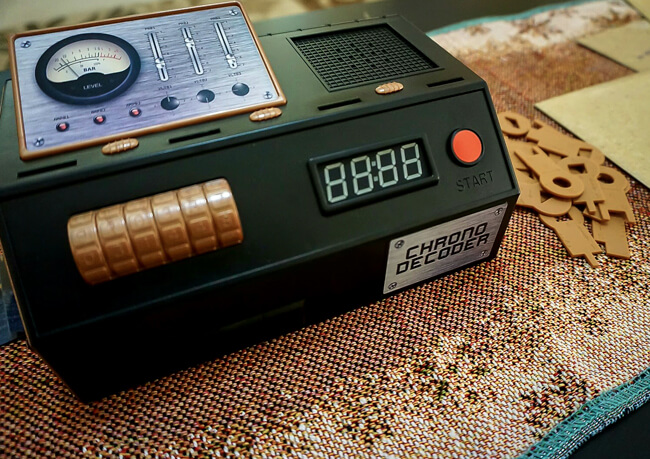 Escape Room the Game offers the kind of experience you can only get in a world-class escape room. I've been in one of the best and trust me, playing this game is every bit as exciting and even more challenging. Figuring out the codes is incredibly difficult and gets significantly harder with each adventure. There is nothing easy about it and that is one of the things that make this game great.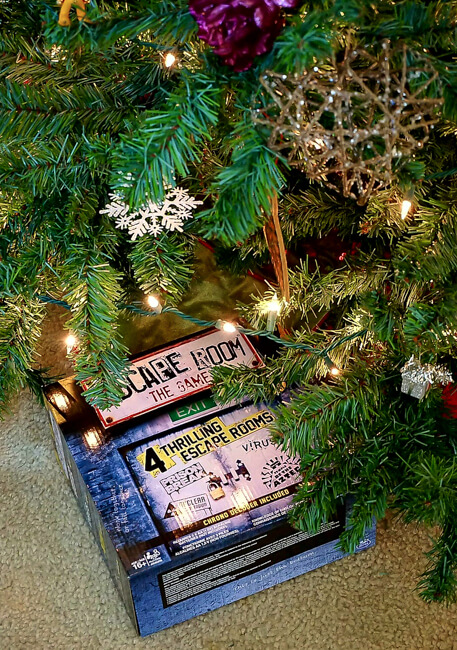 This is one of the most fun reviews I have ever done and the perfect holiday gift. I can hardly wait for the expansion packs! Click here to purchase Escape Room the Game. See if you have what it takes to complete the ultimate escape room challenge!
I was selected for this opportunity as a member of CLEVER and the content and opinions expressed here are all my own.