Disclosure: This post is sponsored by CAIRN and all opinions are mine.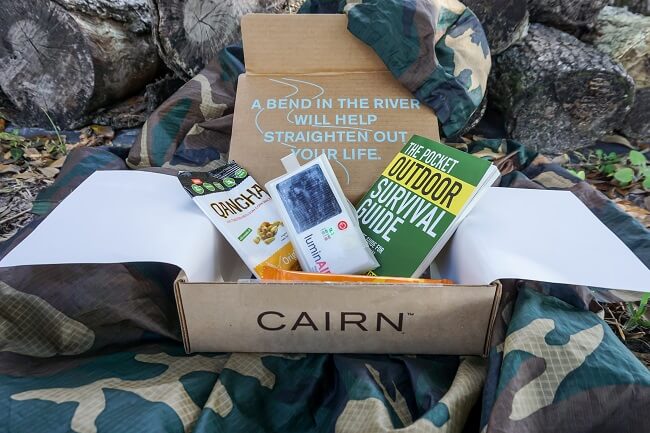 These days there is a subscription box service for just about everyone. My kids have been getting care packages delivered to the front door for years filled with their favorite gaming related products and even personal hygiene items. Every month they look forward to being surprised with new items. Now with CAIRN there is a subscription box service for outdoor enthusiasts like myself.
For a small fee (as low as $21.67), subscribers can look forward to being surprised each month with new outdoor gear, apparel, food, energy, skin care, and even emergency medical products (valued between $35 – $45). Best part is each shipment is worth more money than what you put in. With a subscription to Cairn you can not only discover new and interesting outdoor themed products but you can get these items at a discounted price!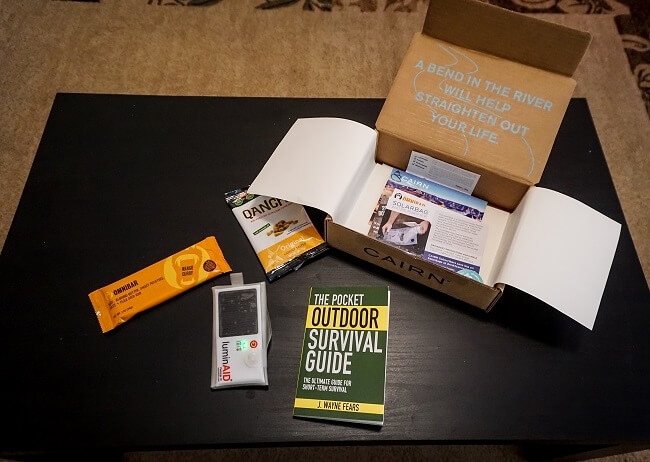 I just received my first box today and it was packed with a bunch of really cool stuff. Inside were a few snacks to fuel my next outdoor adventure, coupons for products such as solar powered water purifiers, a pocket sized outdoor survival guide, and my favorite item the LuminAID PackLite!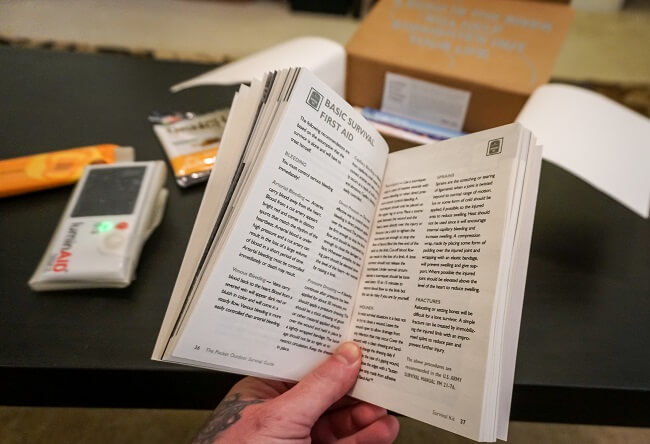 The Pocket Outdoor Survival Guide was written by a former search and rescue professional and filled with all sorts of useful information. He provides loads of tips and survival strategies for a variety of situations. The more you know the greater your chances are at survival. Reading this book, you can discover all sorts of new skills and even refresh old ones. You can learn how to plan an outdoor trip, create a survival kit, deal with bad weather, create shelter, find water and food, build fire, deal with insects, overcome your fears and much more!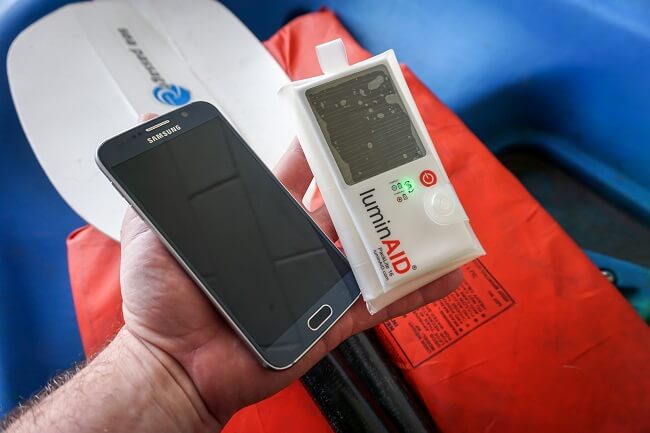 The LuminAID PackLite is a lightweight, solar powered, inflatable waterproof lamp that folds down to about the size of your smartphone. While useful in a variety of outdoor applications, the PackLite is perfect for guys like me who spend a lot of time on the water. If you find yourself in trouble, this piece of gear just may save your life. It serves as a floatation device, an emergency beacon, and with 20 lumens, it can also light your path and help you find your way. Just charge the LuminAID PackLite (in the daytime when you don't need it) and it can provide you with 16 hours of emergency lighting at night!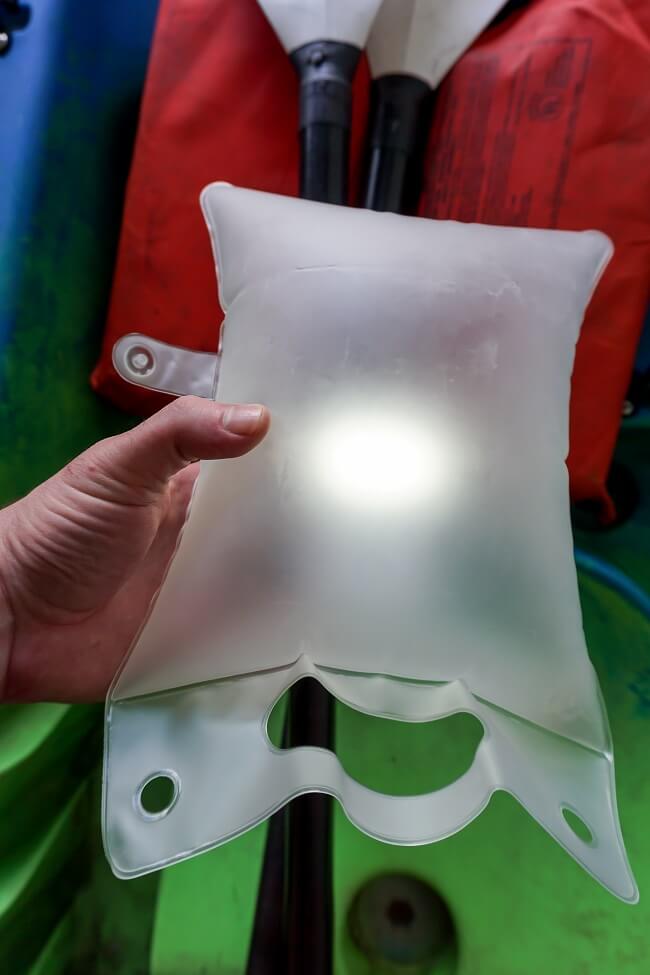 Now that you know what I got in my box, how does winning one of your own sound?
Giveaway: Cairn Monthly Subscription Box
Be sure to leave us a comment which item is your favorite and fill out the Rafflecopter to be eligible.