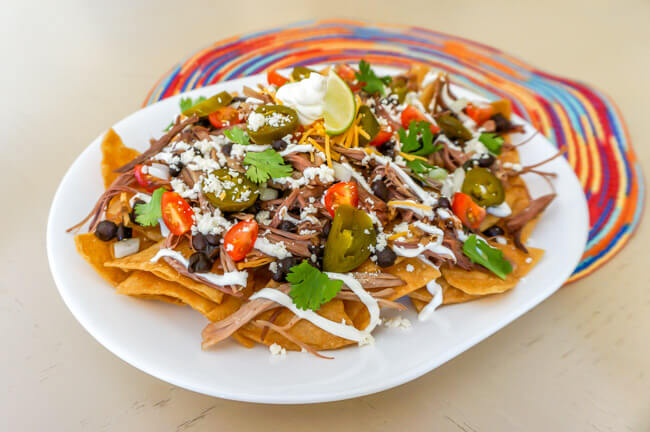 I may not have grown up in the depression era but it does make me sad every time I see food end up in the garbage. With every molecule of squandered nourishment my soul wretches in torment. When these tortillas we just bought a few days ago started getting all stiff and granulated, I knew I had to act fast before the rigortortilliamortis fully set in.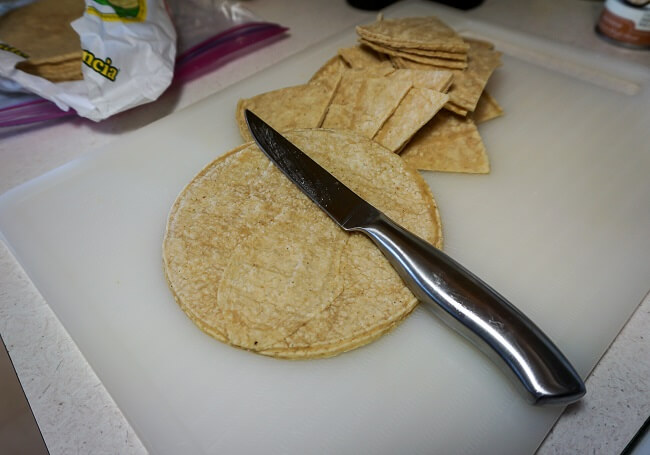 I immediately grabbed a saucepan, slapped it down on the front burner, filled it with oil, and dialed my temperature to medium high. As the oil was heating, I cut the tortillas into triangular shapes. Once the oil was hot enough, I tossed in a handful of tortillas, just a few at a time to make sure they wouldn't stick together. Somewhere amidst all the excitement, I went to the cabinet where we store all our bowls and removed one big enough for all my tortilla chips and lined it with paper towels to drain the excess oil.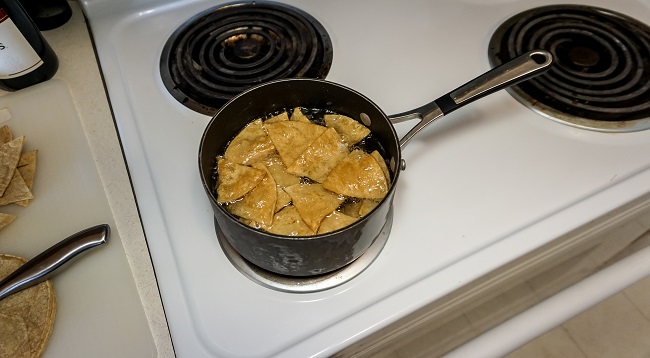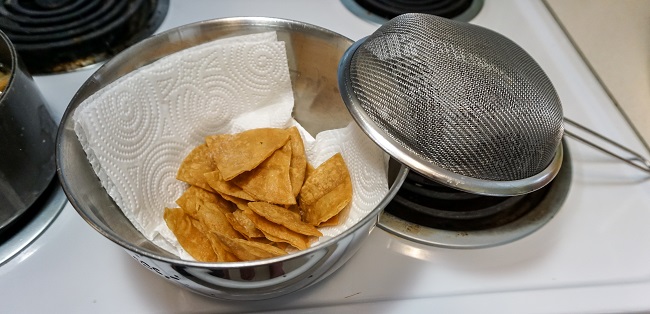 Once I had a mound of tortilla chips, I put them on a plate and proceeded to pile on topping after topping. Starting with the remainder of our leftover roast pork, I then added sour cream, black beans, tomatoes, onions, jalapenos, cilantro, crumble cheese, another dollop cream, shredded cheddar cheese, and a wedge of lime. For that sexy sour cream look just use a sandwich bag.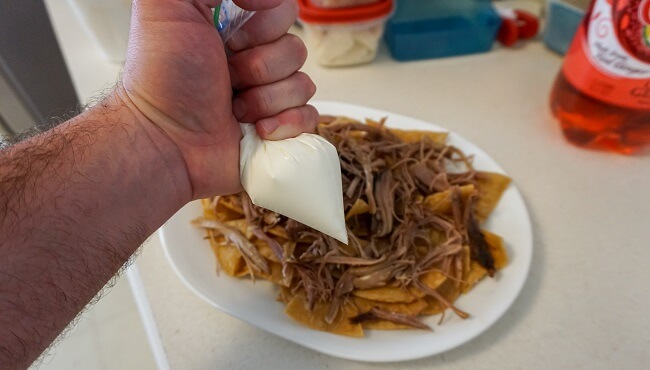 As you can see from my pictures, I don't have a fancy kitchen or even nice cookware (I would be more than happy to review some). All I had was an overwhelming hunger and burning desire never to leave a food morsel behind. There are many ways to breathe new life into old tortillas, this is my story.