Disclosure: This trip was sponsored by Streamsong but all opinions are 100% mine.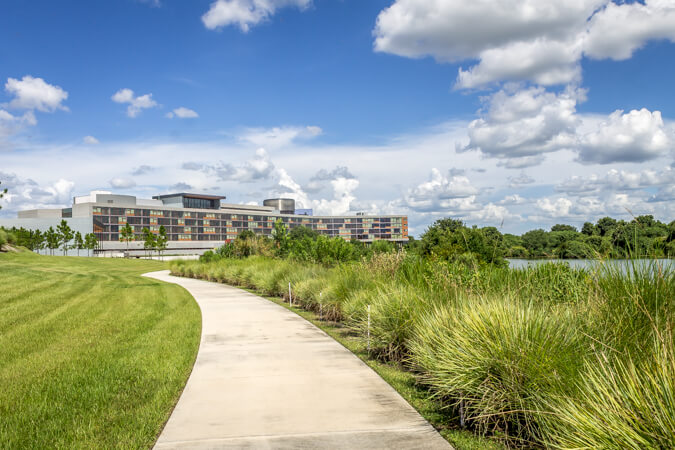 This weekend I experienced a taste of what Streamsong Resort has to offer. Located in Bowling Green Florida between Orlando and Tampa, Streamsong is one of the premier golf resorts in the nation. During my stay, I enjoyed a tour of Streamsong's Red and Blue Courses, an hour massage at Acqua Pietra, sampled cuisine from P205, Sottoterra, and Restaurant Fifty-Nine, cocktails at Pegasus, archery, some quality time by the pool, and a walk one of the resorts many nature trails. I arrived hungry for a weekend adventure and left with a belly full of satisfaction.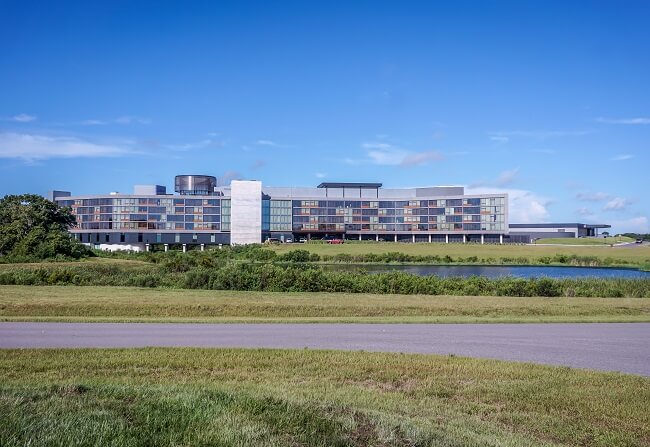 After a painless drive (a little under 2 hours) from St Cloud to the middle of nowhere, I was excited to catch my first glimpse the resort. One look and I knew I was in for a unique experience. With its sleek and minimalist design, Streamsong does not look like your typical Florida resort.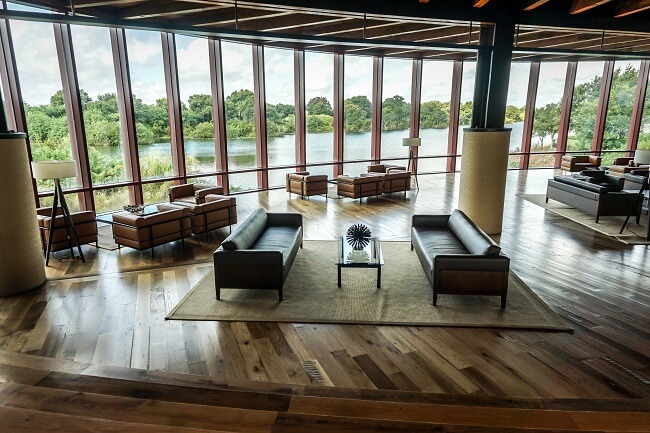 As I walked through the front door I was greeted with a spectacular view.
After admiring the scenery of a minute, I was off to the front desk but then something else caught my eye. Down the hall were a massive set of teeth put together from the jaws of a Megalodon. I later learned these fantastic fossils were actually found on-site. Behind the Megalodon chompers, some interesting artifacts from The Florida Museum of Natural History are on display.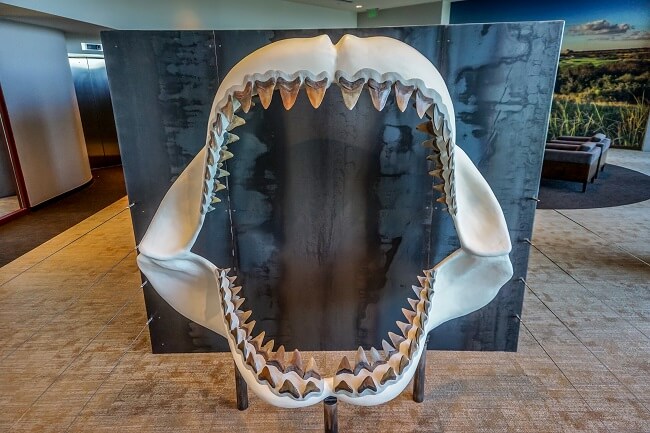 As soon as I walked in the room I was impressed by the view.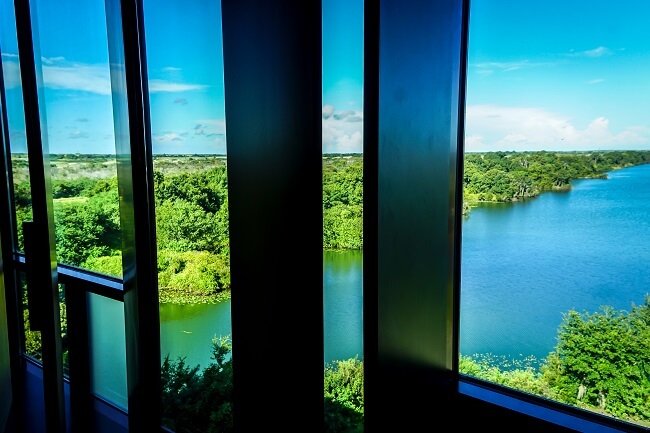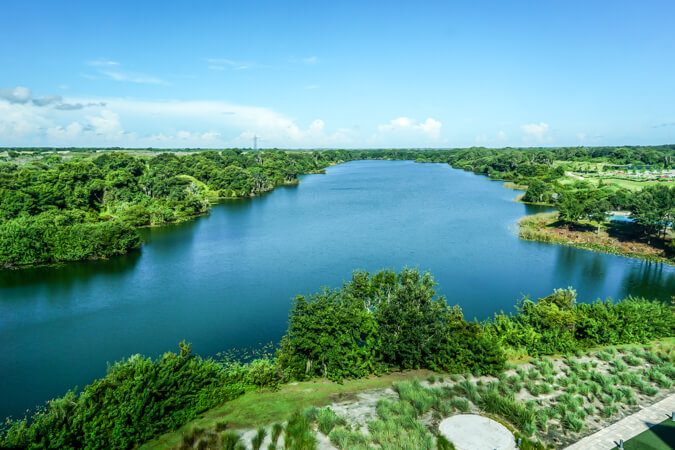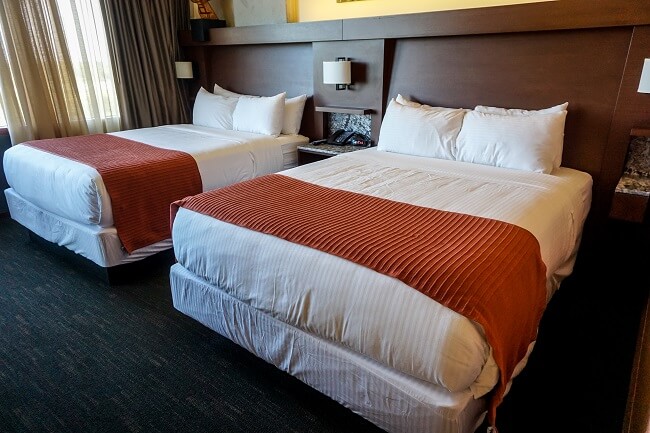 The rooms are spacious and have multiple outlets for charging your electronics.Along with a centrally located charging station, there are standard and USB outlets next to the bed. There is even shelving for your devices.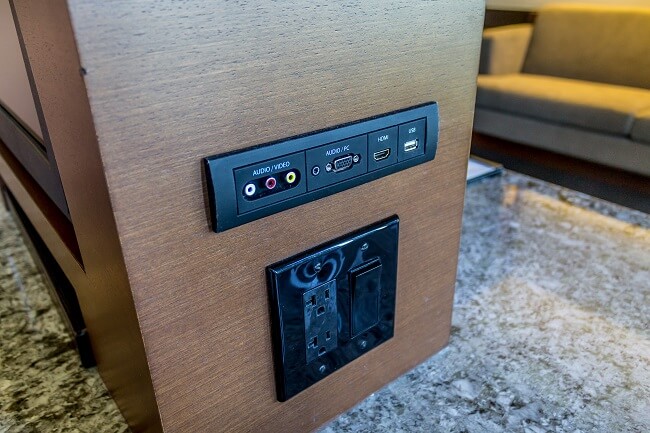 For breakfast, I enjoyed Crab Cakes Eggs Benedict at P205.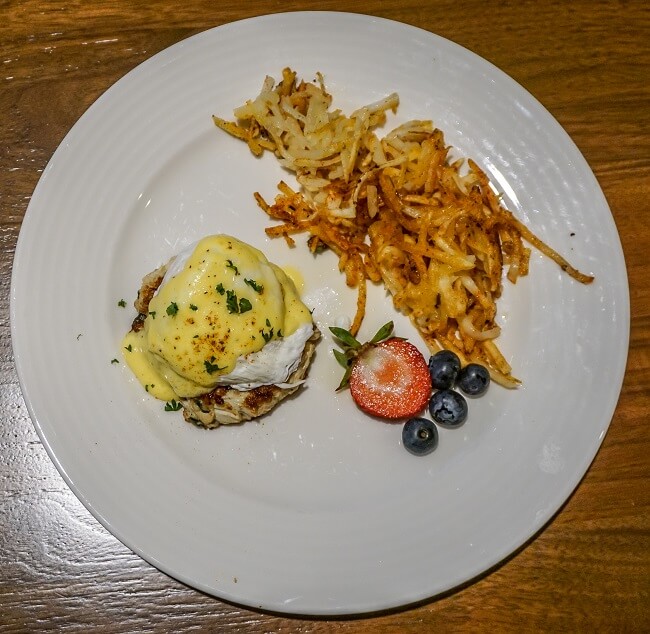 For lunch, I was treated to some of the best conch fritters I have ever eaten, followed by an amazing shrimp sandwich.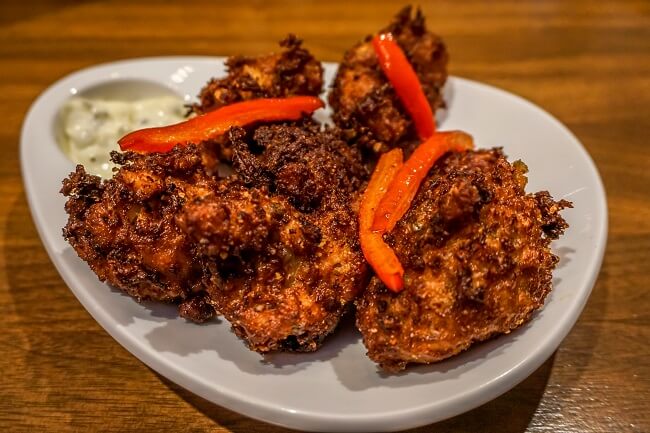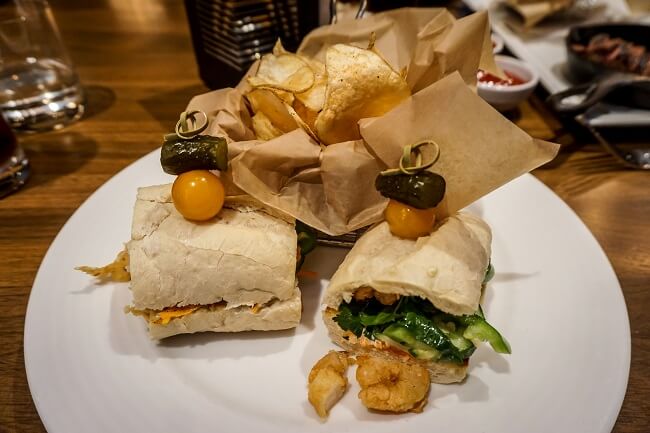 After relaxing poolside for a bit and enjoying a few refreshing beverages at the pool bar I was off to Acqua Pietra for a massage.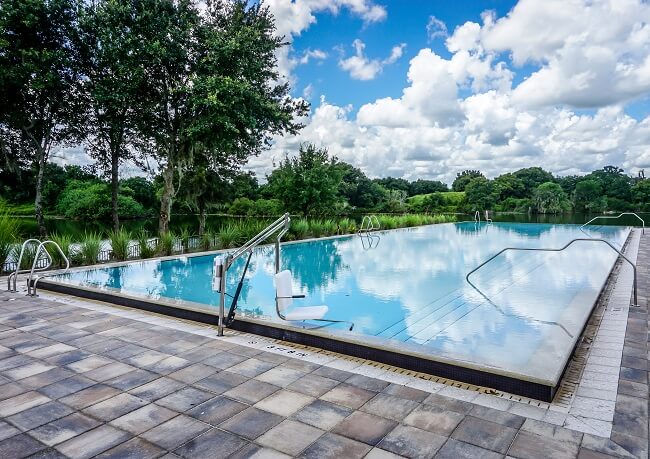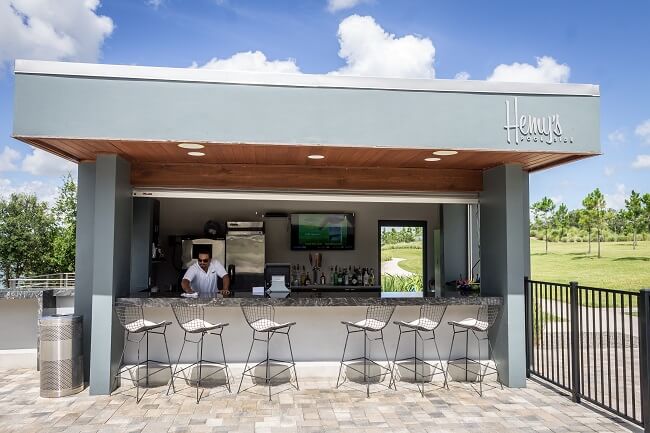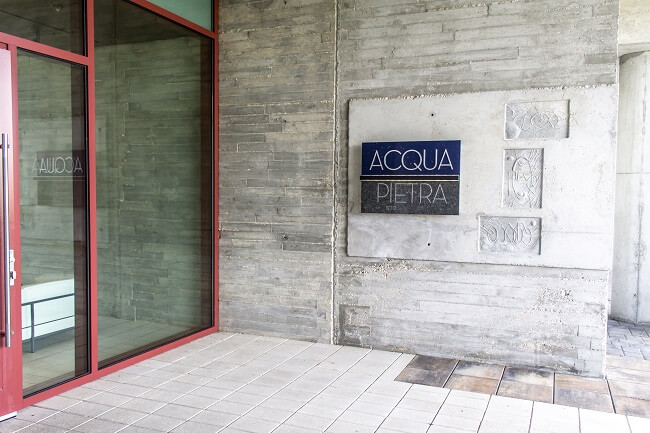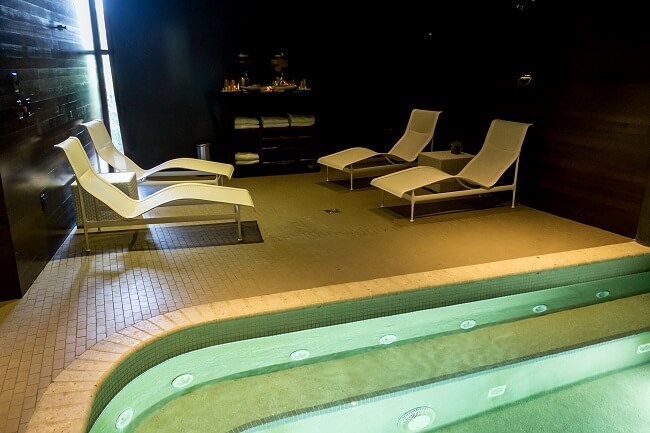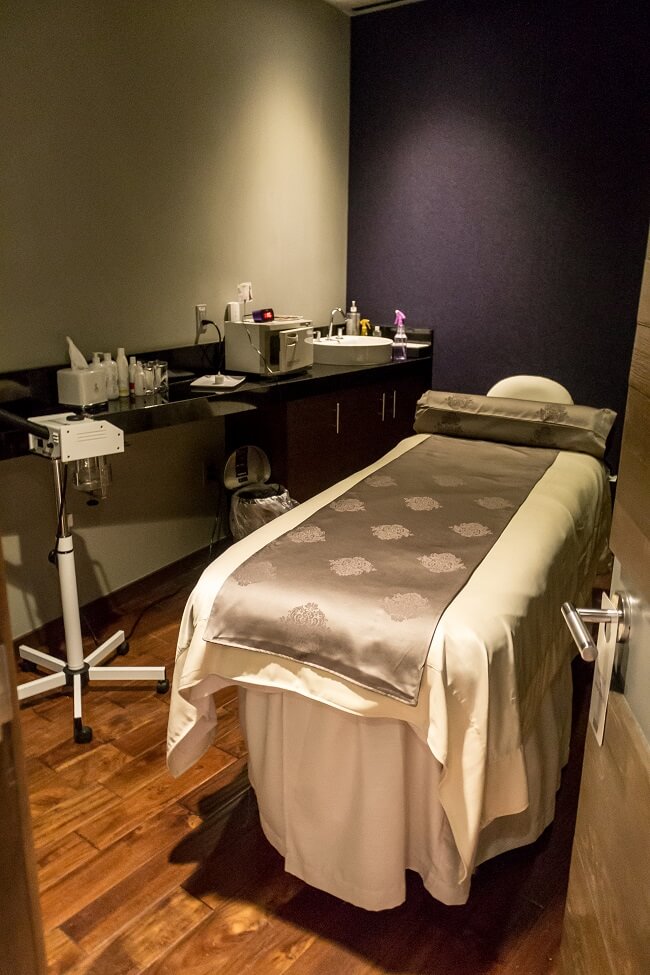 Upon emerging from my massage cave, after an invigorating sports massage, I was ready to explore.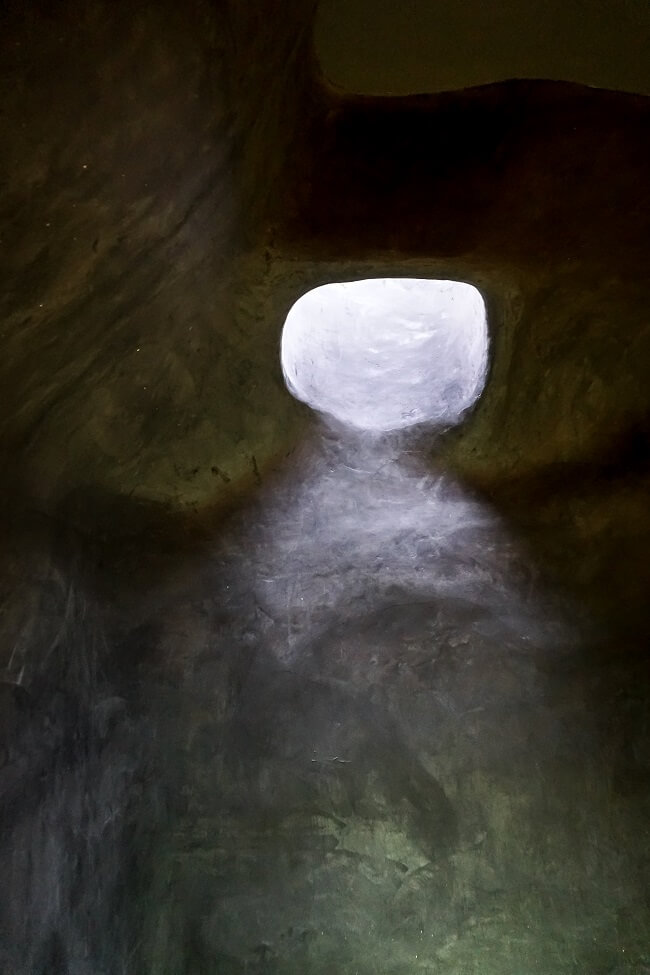 I decided to check out the 1.7 mile partially paved walking trail that loops around the lake.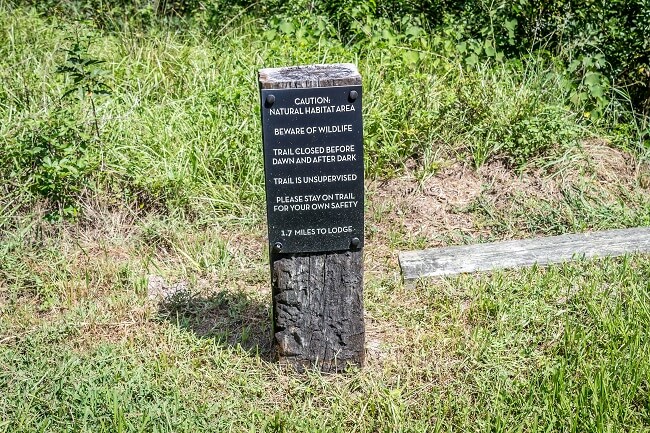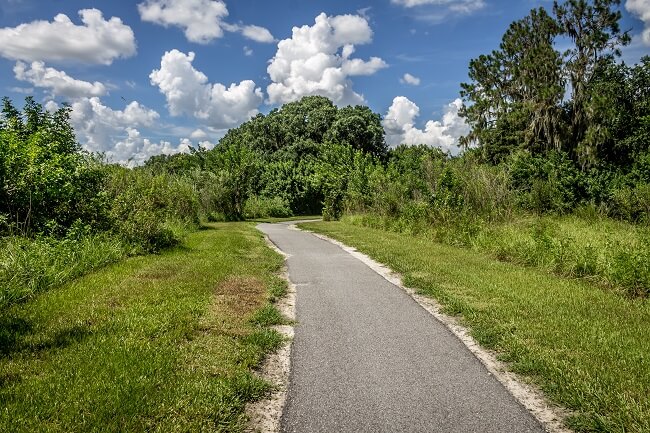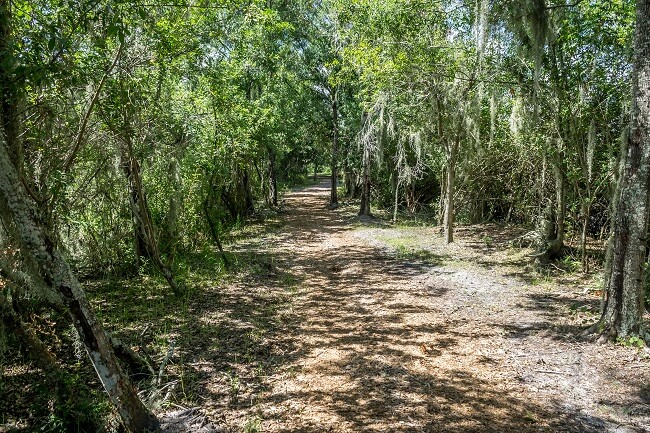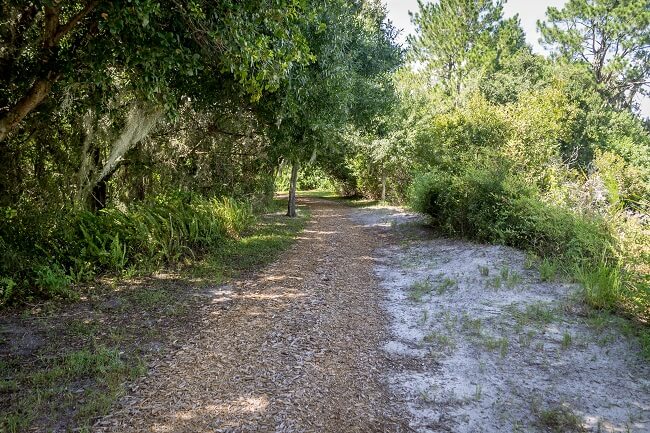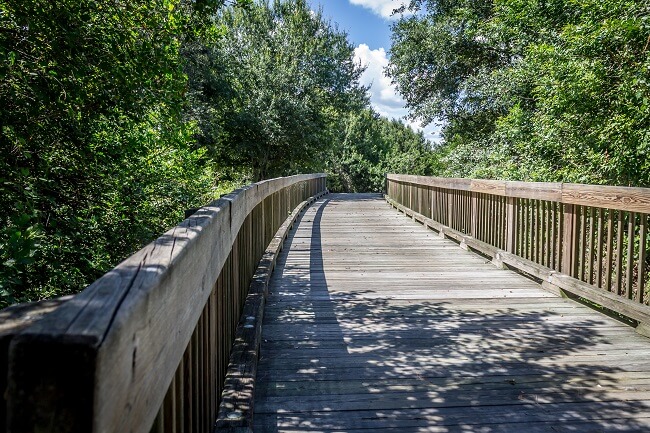 While walking around the lake you can't help but to stop and admire the view.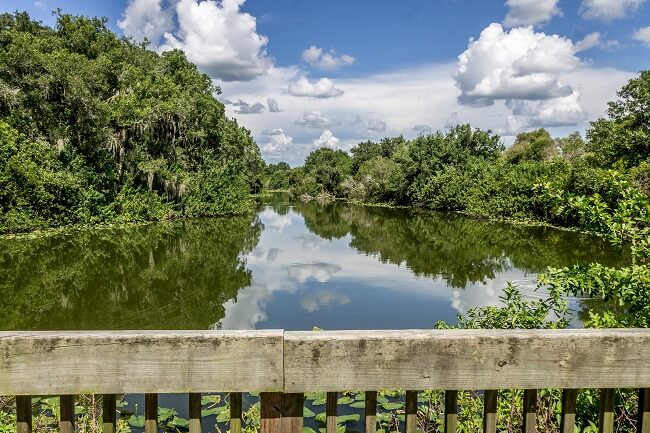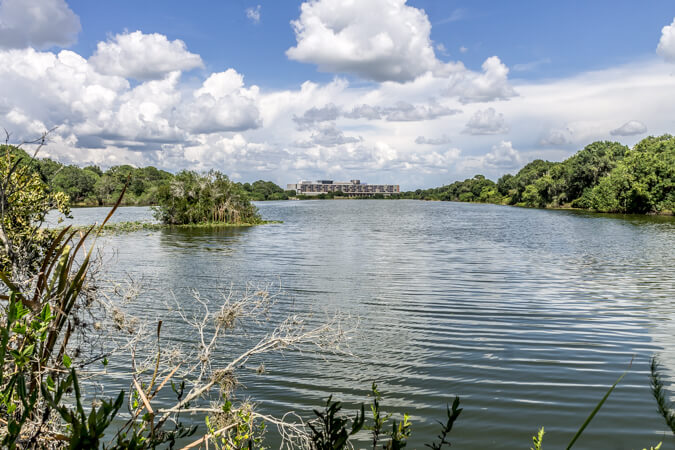 I was surprised at the abundance of wildlife I encountered on the trail. I've spent a lot of time hiking nature preserves around central Florida and sometimes don't see a single animal.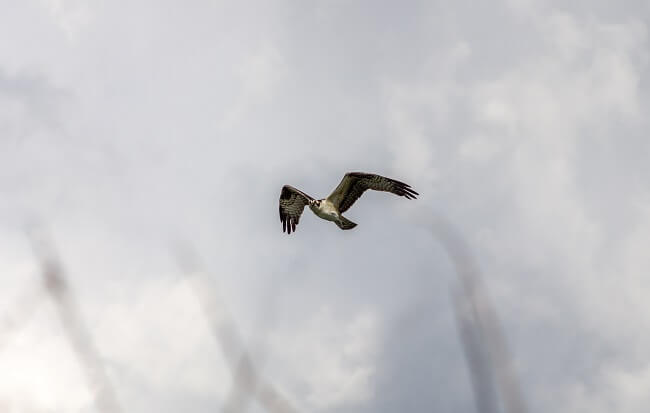 At Streamsong in the middle of the day, I spotted osprey, rabbit, reptiles, and even a young buck! This property is teeming with wildlife.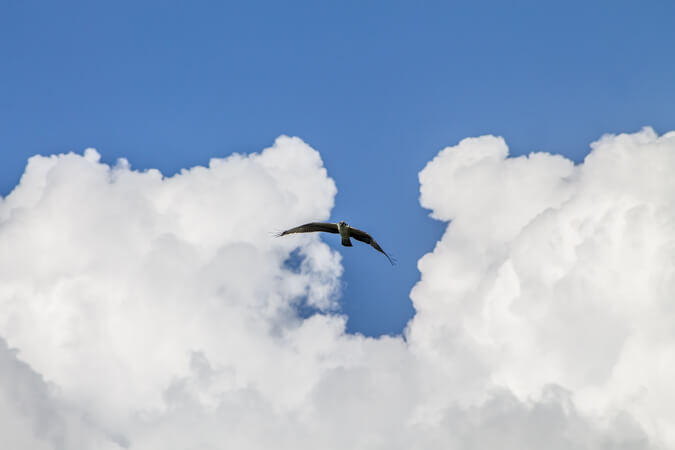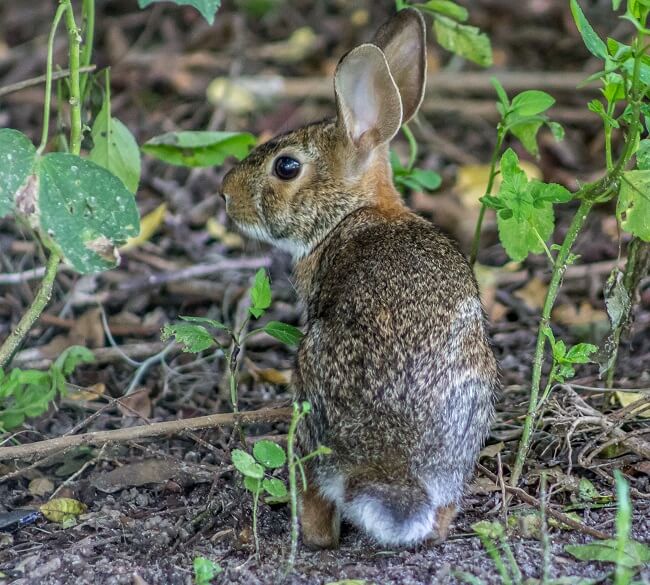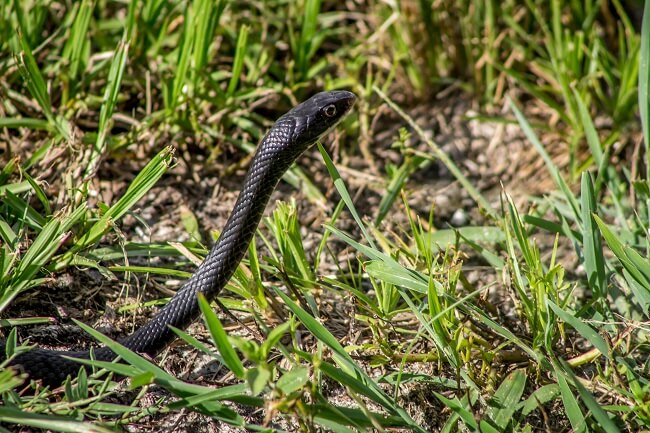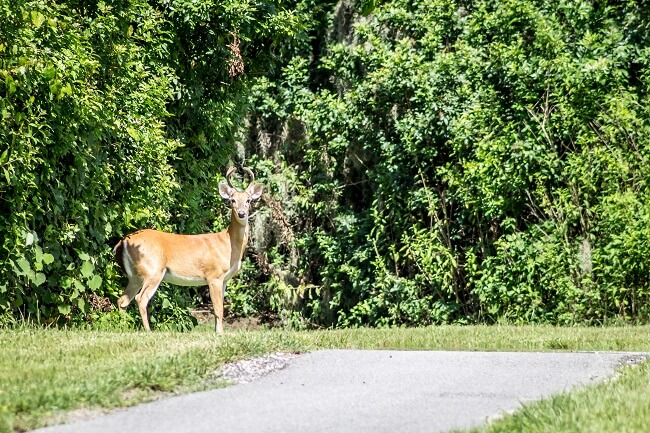 After cocktails at Pegasus, I sampled many of the foods Streamsong has to offer.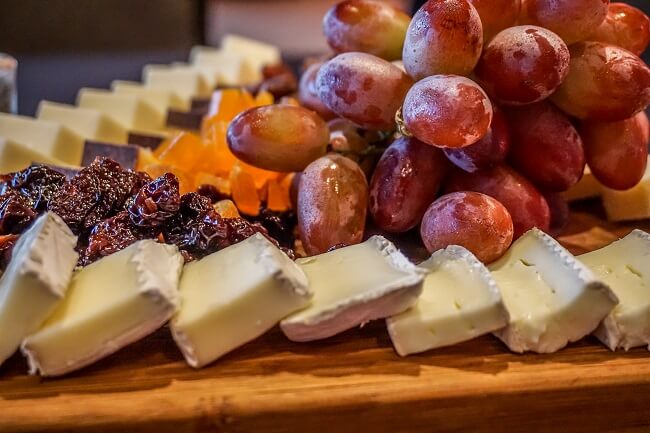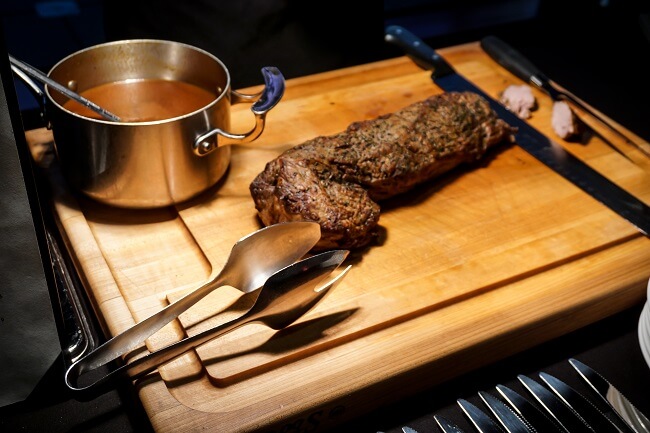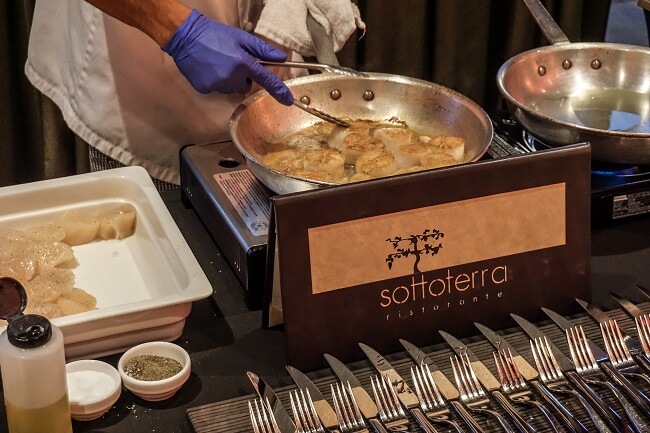 The scallops at Scottoterra are amazing!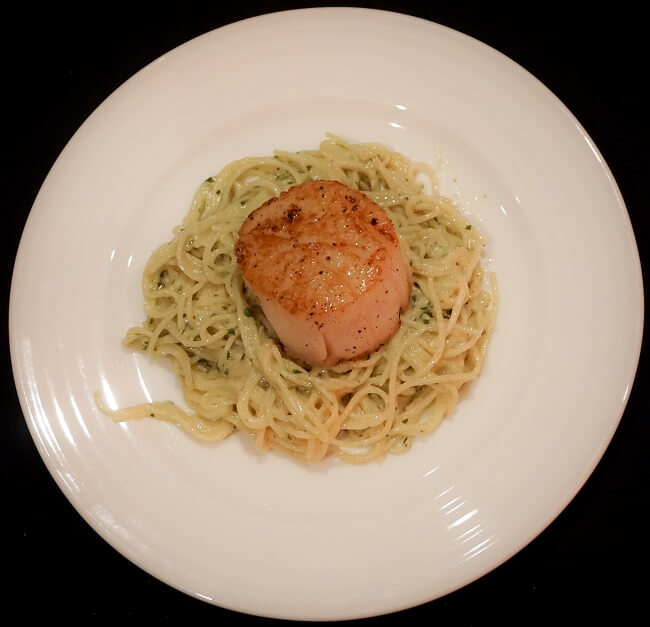 After a brief tour of Streamsong's Red and Blue Courses, it was time for breakfast at Restaurant Fifty-Nine then archery.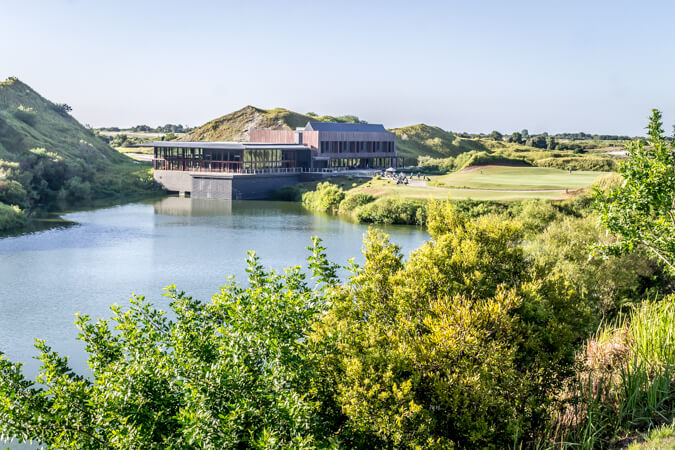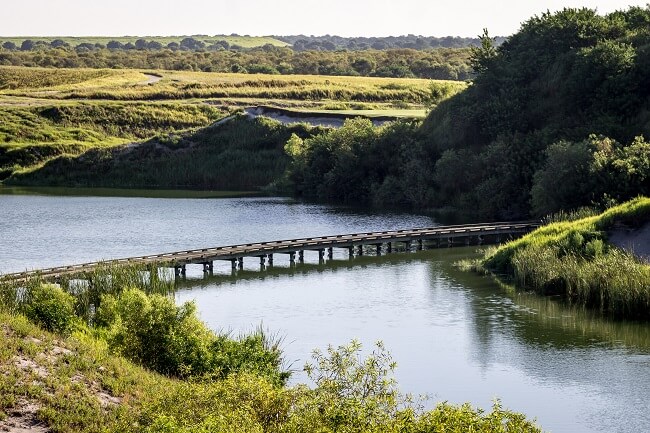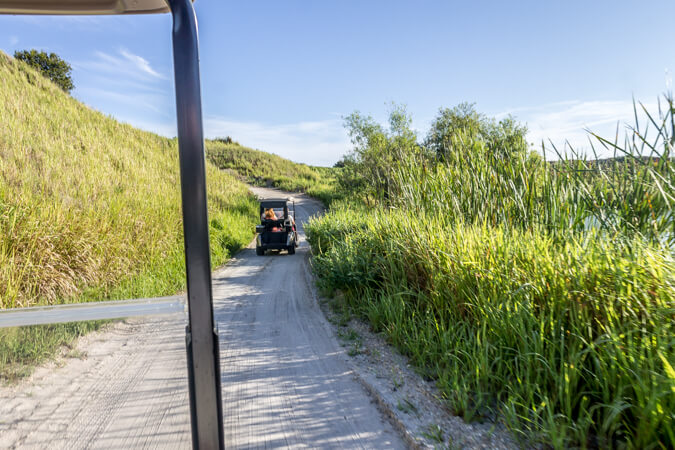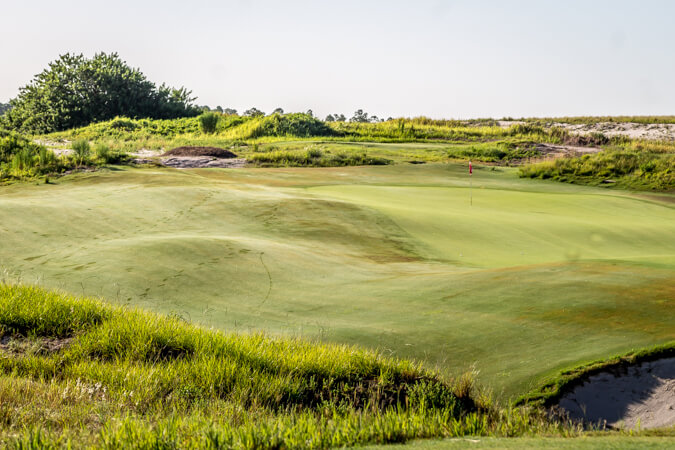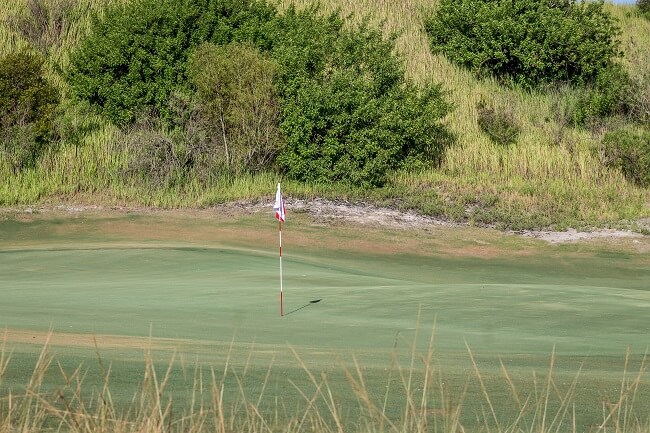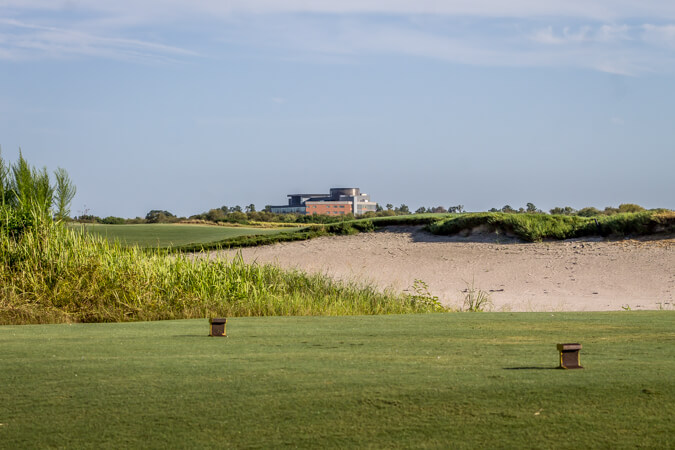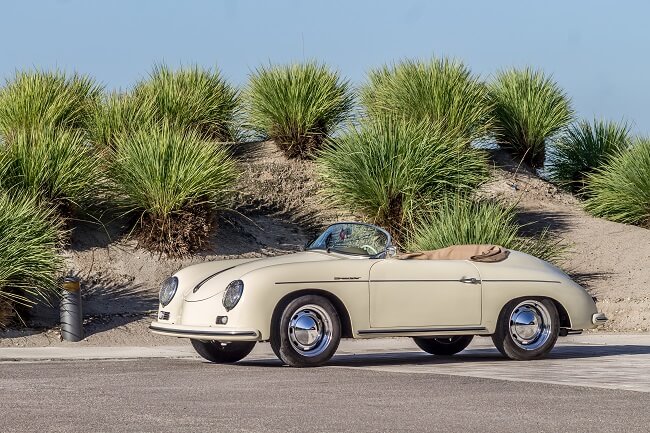 If you're eating breakfast at Restaurant Fifty-Nine you've got to order the three egg omelette with a side of sausage and bacon.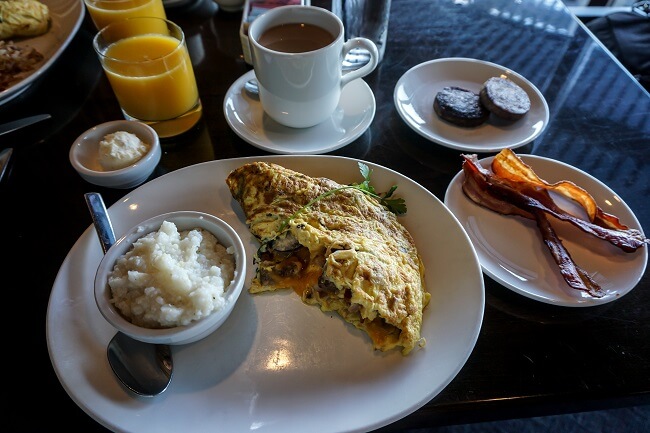 I haven't sent an arrow down range in years, so I was a bit rusty.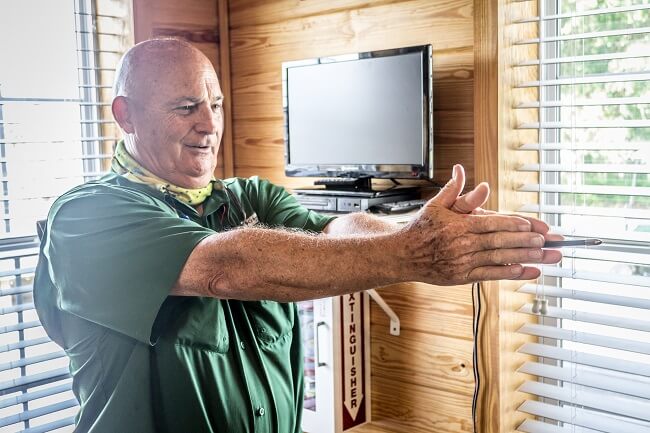 After a brief refresher course and a little tweaking of my stance, I was shooting arrows better than ever.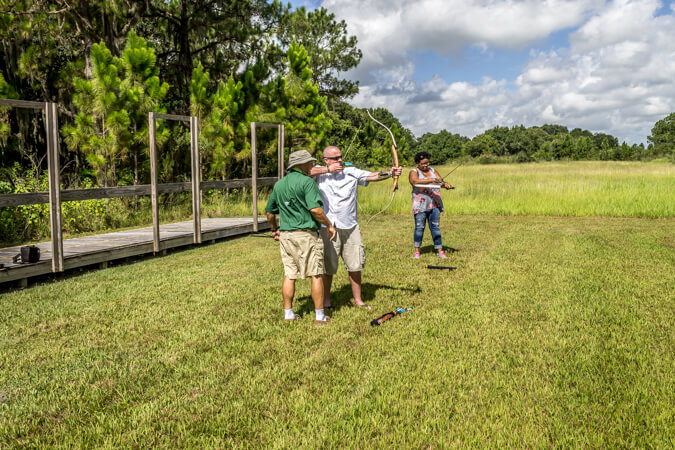 My guide was so good I was shooting like a pro in no time.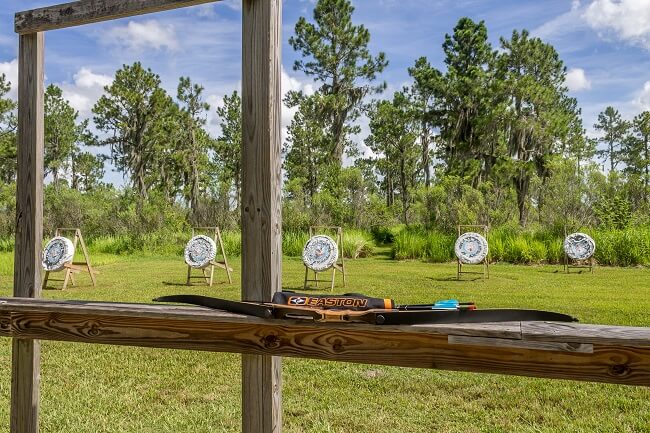 Although brief, I enjoyed my time at Streamsong.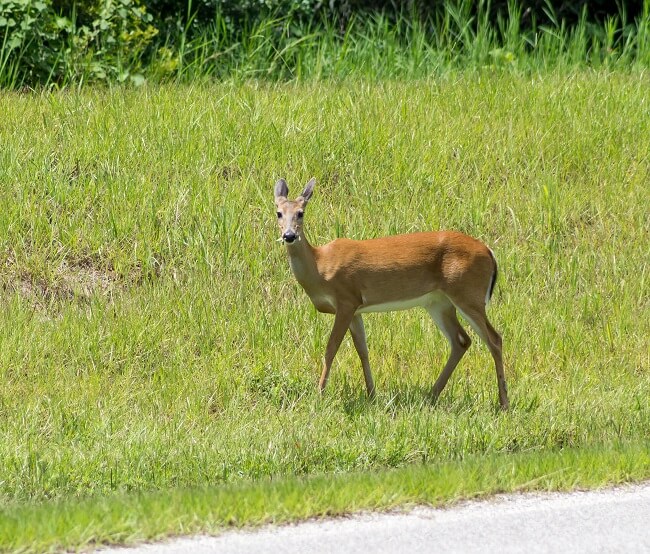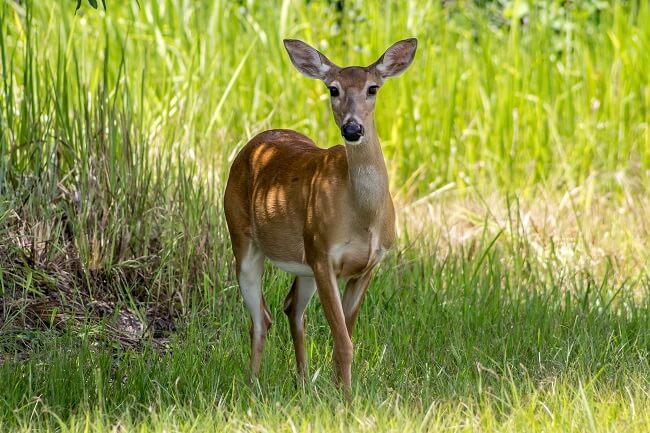 As far as weekend getaways go it's hard to match what this resort has to offer. I plan on coming back soon to play golf, shoot sporting clays, and do a little bass fishing.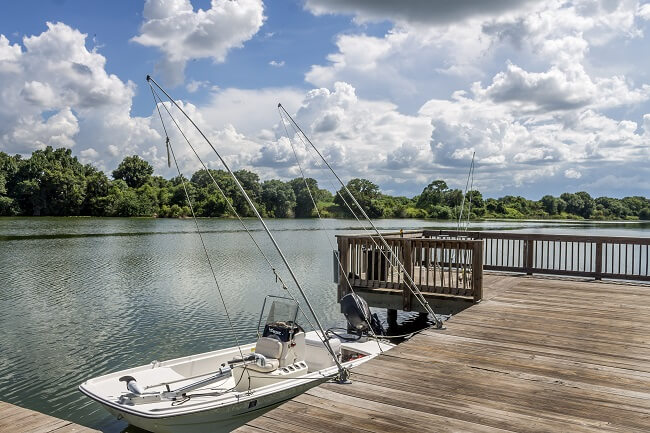 On this 16,000-acre plot of land, there is no shortage of things to do.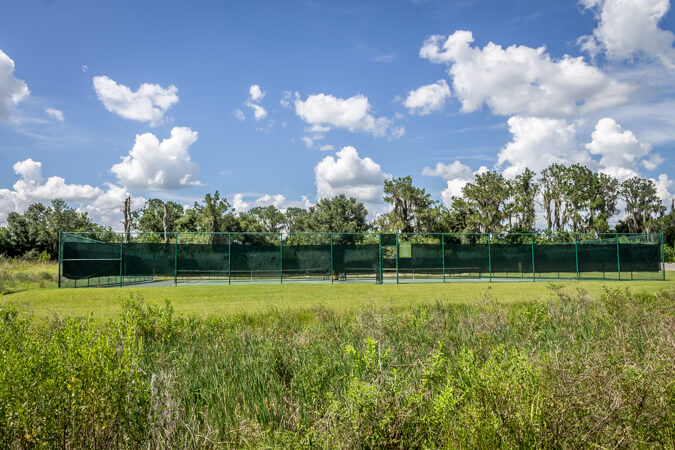 If you are all about the activities like me or looking to rest, relax, and rejuvenate Streamsong is a great escape.