Disclosure: This post is sponsored by Mean Green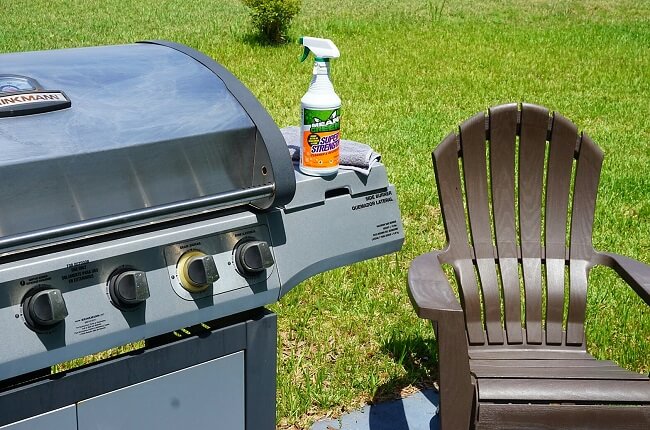 Mean Green Super Strength Cleaner and Degreaser is effective both indoor and out. When I need to do any cleaning on the back patio, in the garage, or to my vehicles, I can always count on Mean Green to tackle even the toughest outdoor and DIY projects. What amazes me most about Mean Green Super Strength Cleaner and Degreaser is it cuts through the toughest grease and grime but it's also an effective multipurpose cleaner you can use everywhere around your home. Since becoming a Mean Green Ambassador, cleaning up around the house has never been easier.
Summertime around our house is the season of grilled and smoked meats. This time of year we fire up the grill almost every day and use the smoker at least twice a month. One of the most important aspects of grilling is cleanup. Cooking outdoors can be messy sometimes depending on what you are making. Leaving food particles and grease on your grill not only creates bug problems, excess buildup of grease and grime can eat away at the paint resulting in rust. In hot and humid climates like ours, rust is the mortal enemy of your outdoor kitchen. It can shorten the life of your appliances significantly. With Mean Green Super Strength Cleaner and Degreaser, cleanup is fast and easy.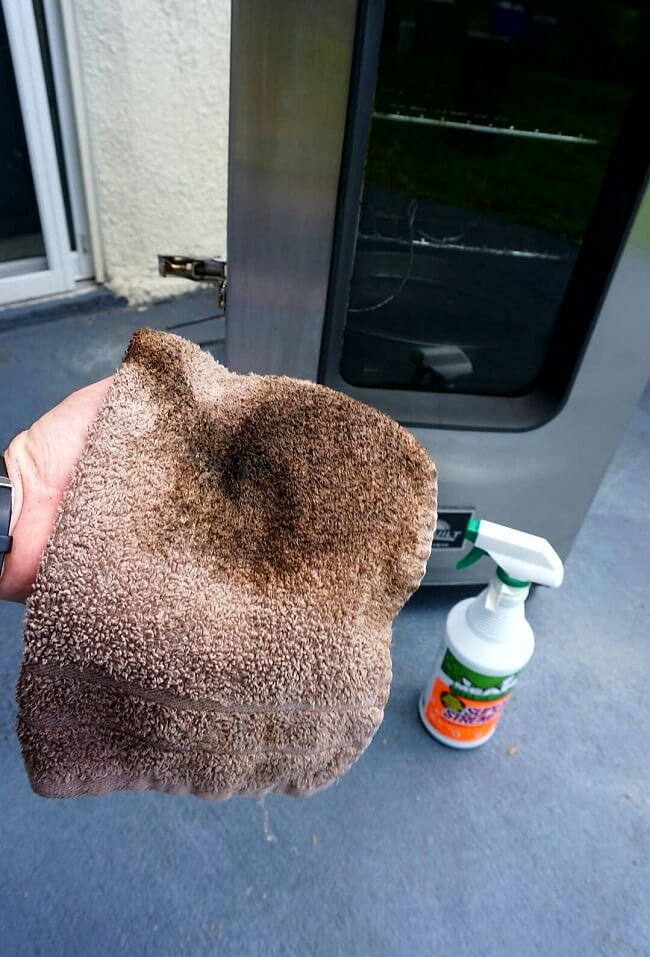 You know those dirt and grass particles that get stuck to the side of your house when you mow and trim the lawn? Just crank the spray nozzle to stream and shoot some Mean Green on it. Let it sit for a minute and you can easily spray off with a water hose what you would normally have to break out the pressure washer for.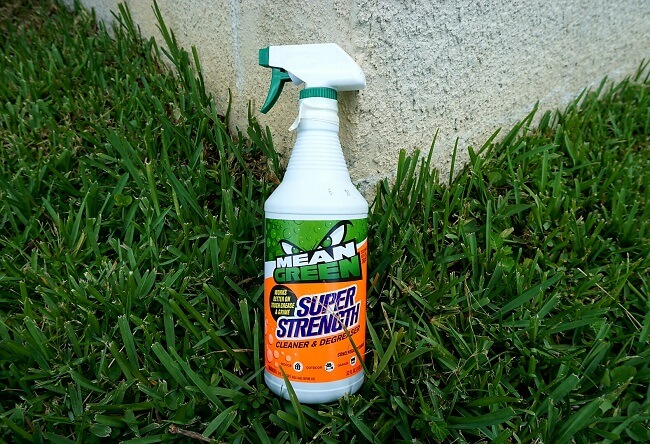 I use Mean Green to clean wheels and tires.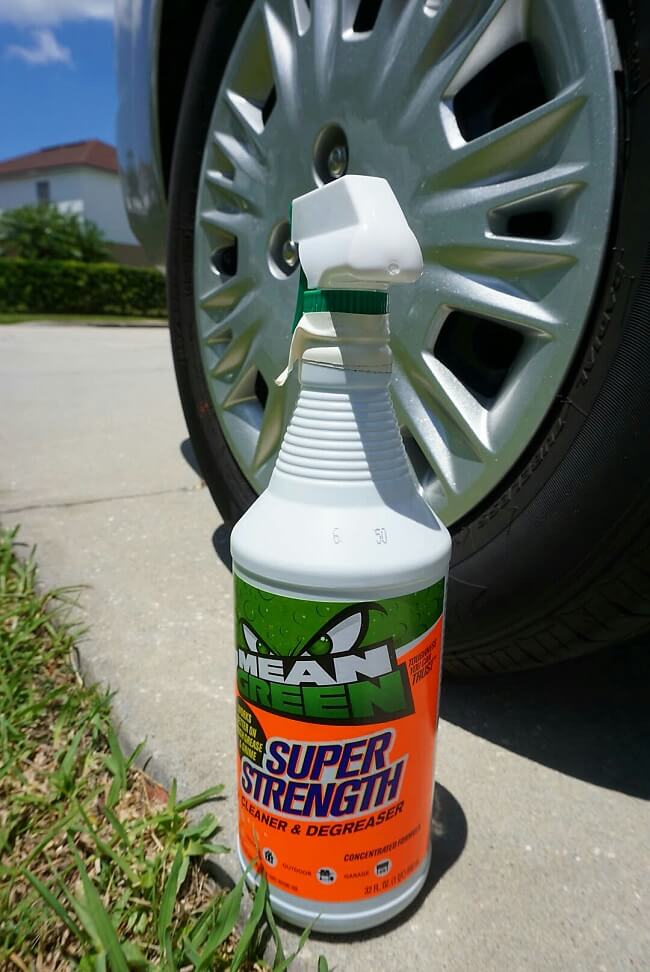 I also use Mean Green to cut through the grease and grime in my engine compartment.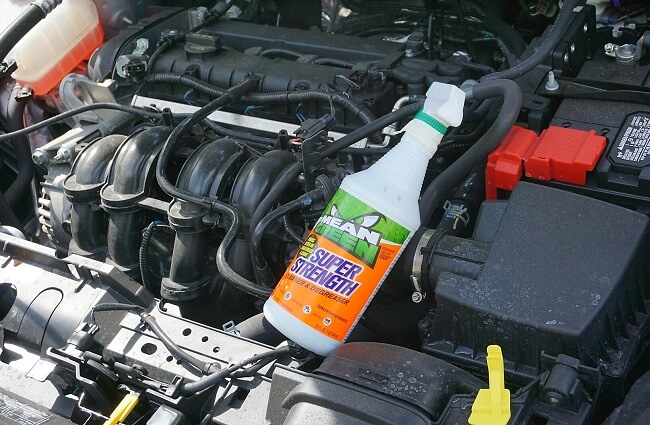 Mean Green Super Strength Cleaner and Degreaser even works great on recreational equipment. Sometimes depending on where I'm kayaking, I come back with a film of lake muck that I used to have to scrub off. With Mean Green even the gnarliest swamp mess wipes right off.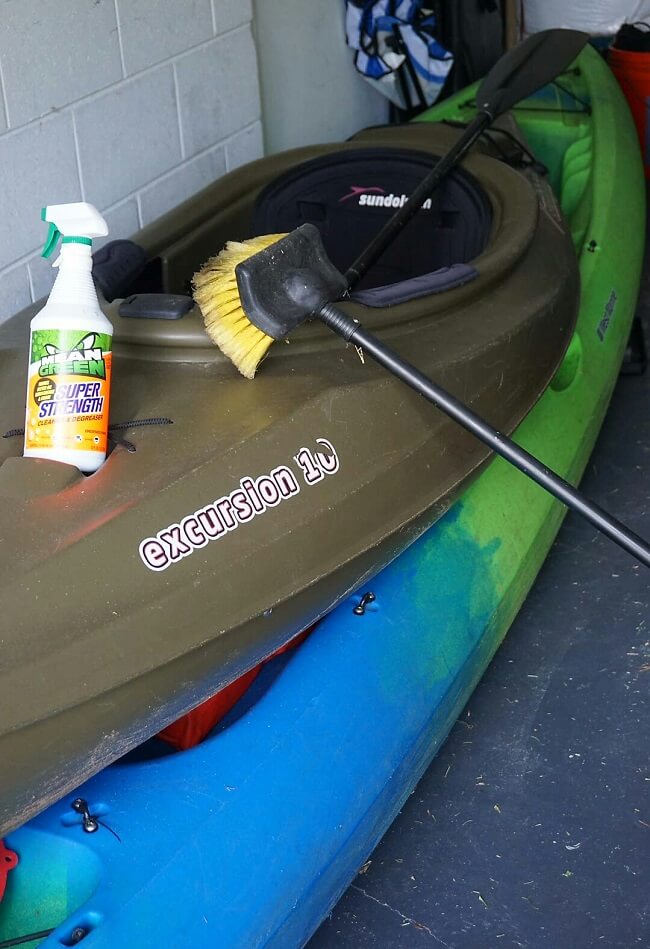 So if you're looking for a powerful product to help you tackle tough outdoor and DIY products Grab a bottle or two of Mean Green Super Strength Cleaner and Degreaser next time you're at the store. You'll thank me for it later.
To learn more about this amazing product, drop in online or follow Mean Green on Facebook and Twitter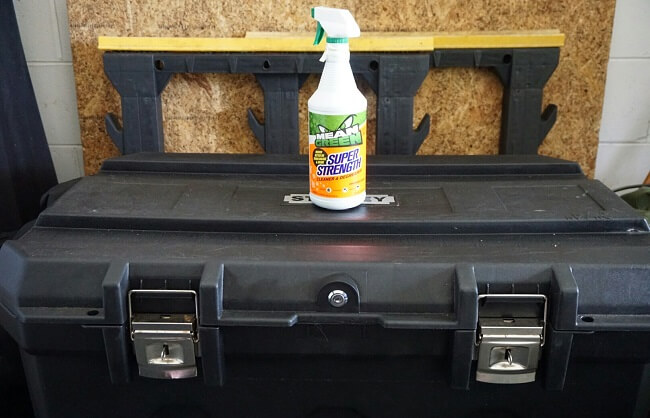 What outdoor project could Mean Green Super Strength Cleaner and Degreaser help you with?