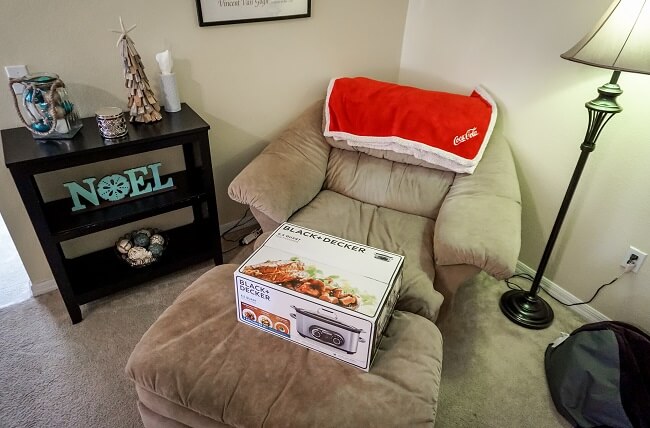 After my experience with the Black & Decker Multi Cooker I won at #Izeafest2015 from the awesome folks at the Pfister booth, I had to write a review. Although the Multi Cooker I received was a prize, I was so impressed with it, I just had to share. The Black & Decker MC1100S Multi Cooker is a 6.5 Quart, Stainless beauty that is super easy to use and clean. I got a ton of brownie points with my wife because she fell in love with it when she saw how easy it was to clean and convenient to use.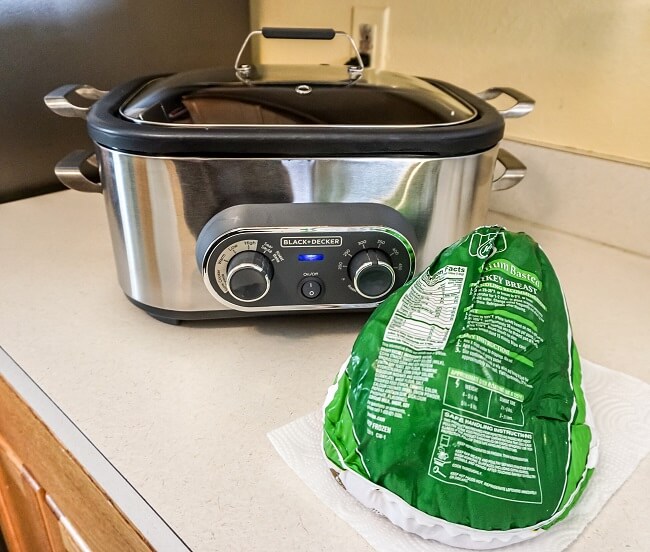 I decided to break it in with a 5lb Jennie-O turkey breast. After flipping on the switch, turning the knob to roast/bake and setting the temperature to 325, I was cooking like a boss. All I did was rinse the turkey and make a "rub" with 1 tsp. sage, 1 tsp. thyme, 1/4 tsp. salt, 1/2 tsp. garlic powder and 1/4 tsp. black pepper. I mixes it and melted it into a tablespoon of butter and brushed it on the breast. I visited every 30 minutes to baste the turkey with the butter and it was done before I knew it. It cooked faster than the package directed and in 2 hours it was ready.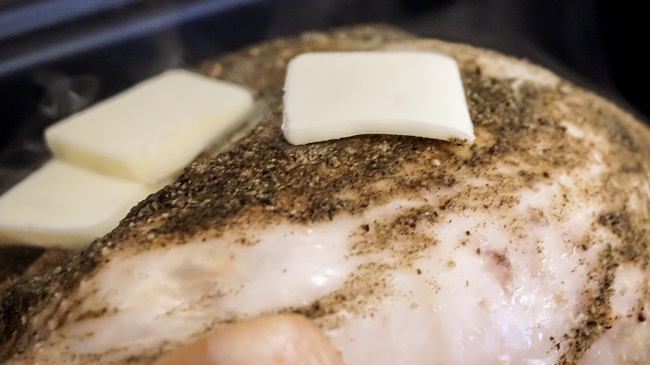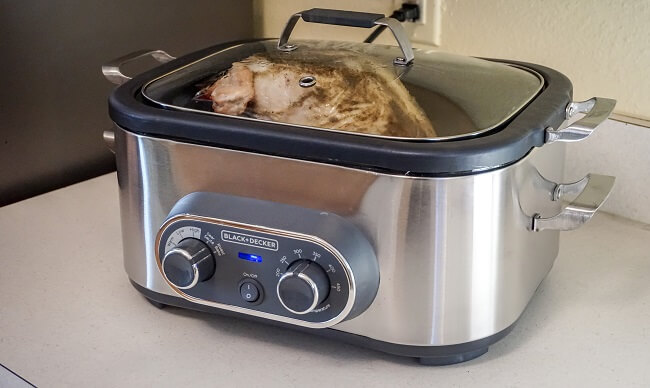 After I snatched my juicy prize and plated it, I was in no mood for cleaning. Every strand of my DNA was calling out for turkey and gravy. Looking inside the empty cooking pot, I thought I was in for some serious scrubbing. I knew I wouldn't be worth much after my meal so I decided to go in for the kill. Much to my surprise everything just slipped right off the nonstick surface! In just a matter of minutes I had my Black & Decker MC1100S Multi Cooker cleaned up and stowed away for the next time.
This product has a very durable look and feel. I have always been a fan of stainless steel so of course I think this Black & Decker is sexy. All of the parts are easy to clean and it doesn't weigh all that much either. It's definitely a lot lighter than the last roaster we had and a lot more compact too.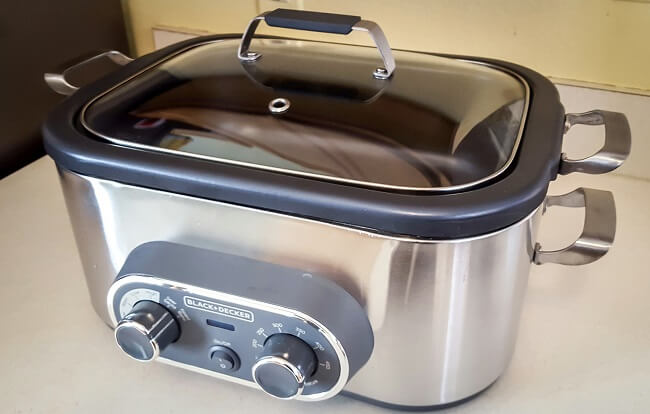 So, do you want some brownie points? Make your wife a roasted turkey in the Black & Decker MC1100S Multi Cooker!