"This post was sponsored by Nature Made® as a part of an Ambassador Program for Influence Central."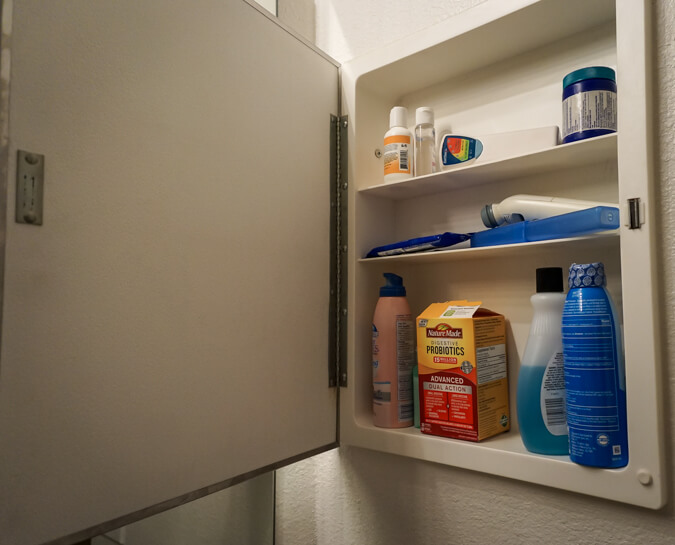 Until last year, I had never even considered taking a probiotic. In general, I knew what they were and how they worked, I just never gave my intestinal health much thought. I figured as long as I ate reasonably, exercised regularly, kept hydrated, and had enough fiber in my diet, I was good to go. After struggling with intestinal issues, I now know how important it is to maintain digestive balance and healthy gut flora.
What does it mean to maintain digestive balance and healthy gut flora?
Living way down deep in your intestines is a complex community of microorganisms, most of which are bacteria. When this community is balanced and living in harmony, life is good. Some bacteria help neutralize and inhibit toxins, absorb nutrients, and are beneficial to your body's immunity. Some bacteria are bad and can cause problems. The good bacteria usually do a great job keeping all the bad ones in check but they can become overwhelmed. Taking a probiotic supplement is like sending in reinforcements. Doing so helps you maintain balance and helps support "the good guys."
Probiotics have been around for a while so there are many options available for purchase. Unfortunately, quality can sometimes be an issue. To make the best decision possible, I like to know what pharmacists recommend. I tend to trust their advice because they are health care professionals and their job doesn't revolve around pushing vitamins and supplements. When deciding what to put in my body, I want the most reliable unbiased advice possible.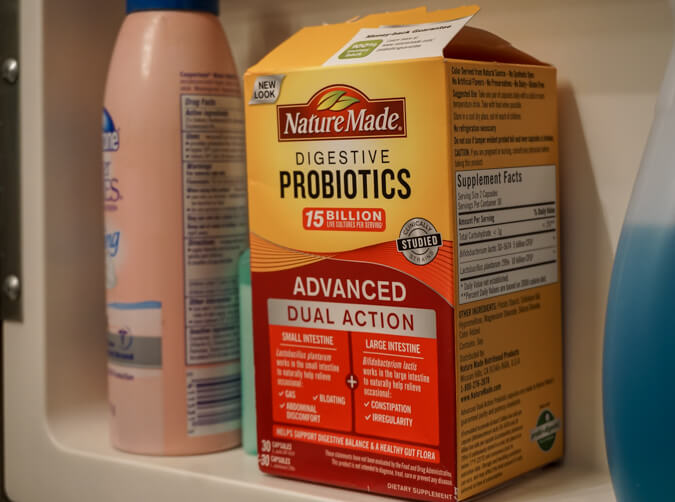 When I learned: "Nature Made® is the #1 Pharmacist Recommended brand for many key dietary supplement categories*" I became an instant fan.
Finding out: "Nature Made® Probiotics: Nature Made® Advanced Dual Action Probiotic has been clinically studied and provides dual support to both your small and large intestine for comprehensive coverage to help support digestive balance and healthy gut flora.†" was all I needed to know to give it a try. I am a sucker for evidence-based recommendations.
Walmart is the best place to get Nature Made® Probiotics and other vitamins, minerals, and supplements. It's hard to beat their everyday low prices. While shopping at Walmart, I was impressed with how reasonably priced all the Nature Made® products were. Shopping here means I never have to wait for a sale!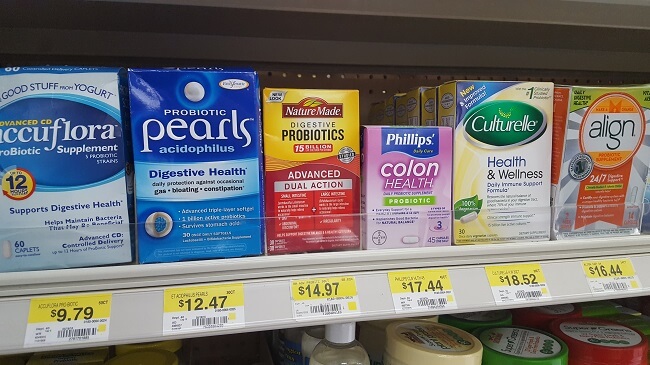 Why Nature Made® Probiotics?
This brand has a 40-year heritage and is trusted by healthcare professionals. The dosage is clinical strength but gentle enough for daily use and potency is guaranteed until the expiration date.
"Nature Made® vitamins and supplements: An easy, convenient way to help your body get the nutritional support it needs every day, whether it be to support bone health, immune health or energy metabolism (helping convert food into energy).†"
After taking Nature Made® Advanced Dual Action Probiotics for a while, I feel great knowing I'm doing all I can to help "my little soldiers" down below. While going through recent health issues, I developed a deep love and appreciation for my intestinal flora. It feels good to take care of the things that take care of me. Every morning when I take my Nature Made® Advanced Dual Action Probiotics, I feel like I'm giving all of my microscopic friends a great big group hug.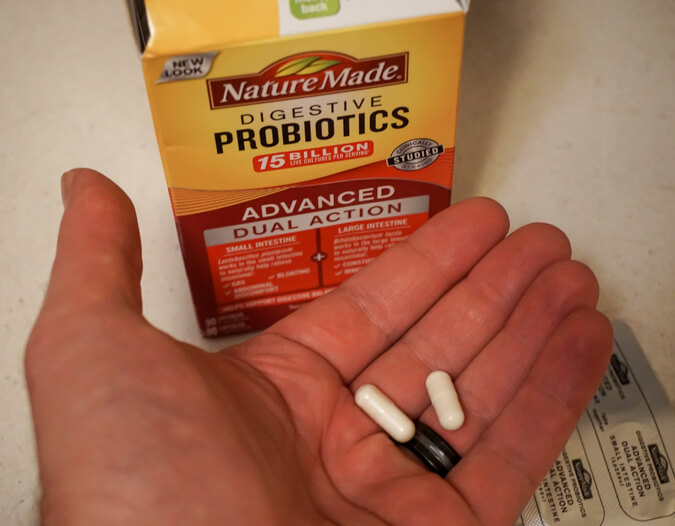 For more information on Nature Made® vitamins and supplements available at Walmart and for a chance to win one of 40 Walmart gift cards (each worth $50) just click here and take part in the sweepstakes. There is no purchase necessary!
You can also visit https://www.healthyhabitbuilder.com and join the Nature Made® Healthy Habit Builder program where you can get motivation and tips around your specific health goals.
Click here to follow Nature Made® on Facebook and Twitter.
Click here to follow Walmart on Twitter and Facebook.
---
"*Based on the 2016 U.S. News & World Report – Pharmacy Times Survey."
"†These statements have not been evaluated by the Food and Drug Administration. These products are not intended to diagnose, cure, treat or prevent any disease."
"†This [These] statement [statements] has [have] not been evaluated by the Food and Drug Administration. This [These] product[s] is [are] not intended to diagnose, treat, cure, or prevent any disease."