Disclosure: This opportunity was sponsored by the Curacao Tourism Board. Opinions are my own.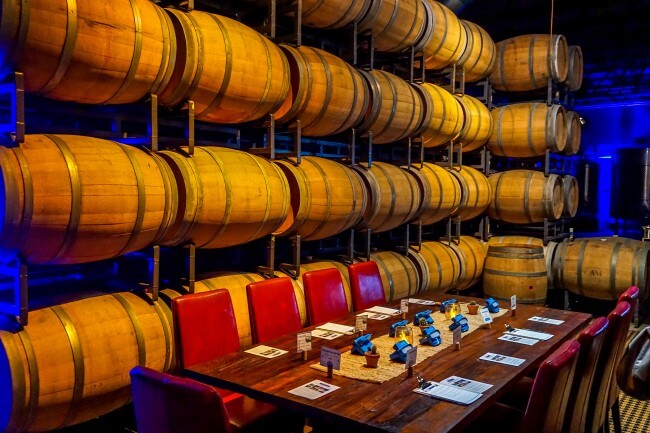 Yesterday evening, I had the pleasure of visiting Quantum Leap Winery for a #TasteofCuracao. After receiving the invite, it's hard to say what I was looking forward to more, learning about Florida's only sustainable winery or the beautiful island of Curacao and sampling some of their cuisine.
Of course as connoisseur fermented beverages, I always appreciate good wine but it was the opportunity to discover new things that fascinated me the most. Little did I know, I was in for much more than I bargained for. Thursday evening ended up kick my weekend off something fierce as my wife won a trip for two to Curacao!
Ingredients
1/2 cup flat-leaf parsley leaves, chopped
1/4 cup mint leaves, chopped
1/4 cup extra-virgin olive oil
2 tablespoons capers, drained
18/ teaspoon crushed red pepper
1/2 cup assorted olives (about 5 ounces), pitted and minced
1/2 lemon squeezed
Instructions
In a small mixing bowl, combine the above ingredients.
Place in the refrigerator until ready to use. Use as a garnish for lamb or as a delicious accompaniment to fresh fish.
https://www.liveandletblog.com/my-visit-to-quantum-leap-winery-for-a-tasteofcuracao
Courtesy of Live and Let Blog - All rights reserved.
While nosing and tasting my way through some high quality vino, I was treated to several delectable dishes. Our menu consisted of Guiambo (Okra Soup) with Polenta and Mahi Mahi served over a bed of TUTU, Caper Tapenade for Lamb, Repa Di Pampuna aka Pumpkin Pancakes, Babana Stoba (Stewed Plantains) and Curried Peanut Chicken Satay.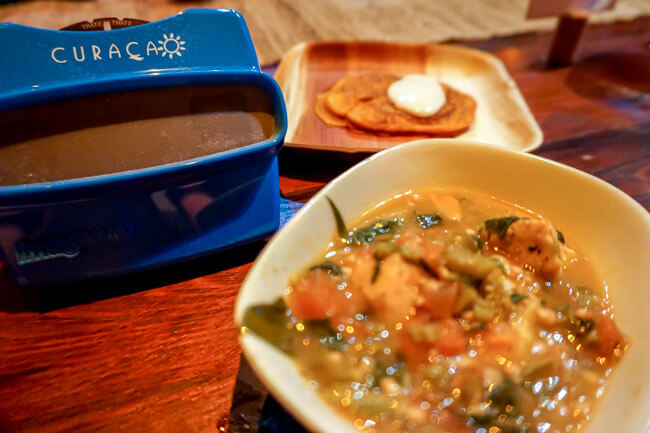 Although each portion was utterly delicious, if I were forced to choose, my two favorite items were the Guiambo (Okra Soup) with Polenta and Mahi Mahi served over TUTU and the Caper Tapenade for Lamb.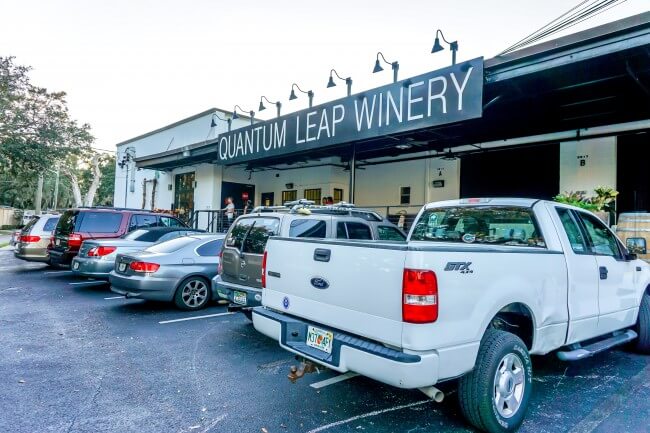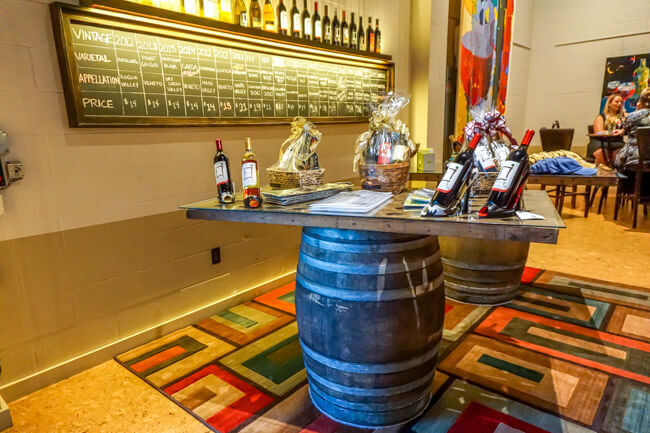 What makes Quantum Leap Winery stand out (other than really good wine) is their concern for the environment. Quantum Leap Winery is revolutionizing the market by greatly reducing their carbon footprint compared to the traditional winery. From packaging in lowest carbon footprint vessels available to logistics, no detail is overlooked. They are always looking for new ways to bring consumers quality wine while also respecting the environment. In the Barrel Room, where our event was held, the climate is controlled naturally rather than running a cooling system that would otherwise increase their environmental impact. In the tasting room you can enjoy wine on tap which significantly reduces waste. I was amazed with how much thought is behind every detail of operation.
Curacao (pronounced cure ah so) is much more than a tasty blue drink. Curacao is a small yet busy island located in the south Caribbean, not too far from Venezuela and a few hour flight from South Florida. Curacao is highly diverse as it is populated by more than 55 different cultures. Although most of the population is Roman Catholic with Protestant minorities and other Christian denominations, there is also a Baha'i temple and a synagogue. From what I hear some of these buildings are several hundred years old!
Over the course of the evening I learned many of the locals speak at least four languages fluently including English which they begin to learn at a very young age. Although tourism contributes to the economy, the island boasts a bustling business district. Because the economy doesn't depend on tourism like other Caribbean Islands locals aren't constantly bombarding visitors with their wares which contributes to the uniqueness and overall feel of the island. Many people are employed in industries such as banking, ship repair, and even oil.
Based on what I've heard from actual residents, people in Curacao have a very Live and Let Live philosophy that embraces all travelers. Curacao is home to an impressive number of hotels and attractions with IGLTA (International Gay and Lesbian Travel Association) memberships. Throughout the year, Curacao hosts a variety of LGBT events including Curacao Pride and there is no shortage of gay friendly nightclubs and bars.
I met several people during our event who went to Curacao on vacation and decided never to leave. Some residents relocated after vacationing once and some after several vacations over the course of many years. Although each individuals story was unique, the island's appeal and warmth of the culture binds each person's experience. One thing is clear, once you get a taste of this place you will always want to come back.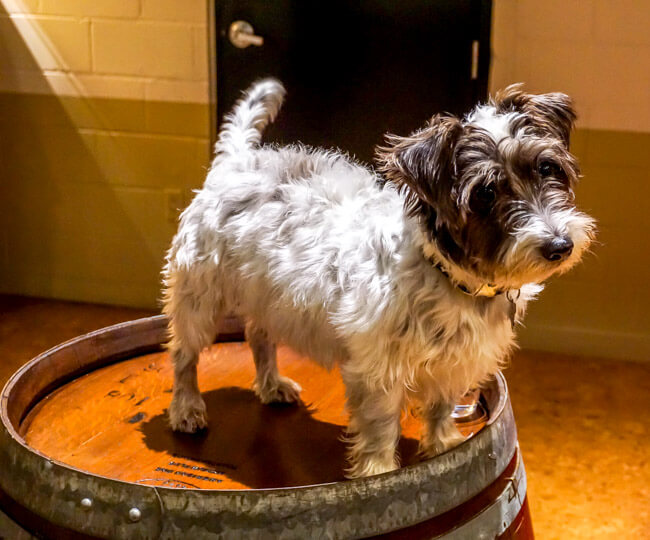 As a man who enjoys traveling and exploring new places it doesn't take much to entice me. I was willing to visit Curacao after reading the press release. After speaking with so many wonderful people and hearing first hand some of what Curacao has to offer and then my wife winning a two-day trip, my excitement can barely be contained. I don't think I've stopped smiling since I've been home. I am convinced we are in for one of the most memorable experiences of our lives!