Disclosure: Thanks Disney for having my family out to talk about some of the new things going on this summer! You can read more at http://www.lifewithlisa.com/awaken-summer-disney.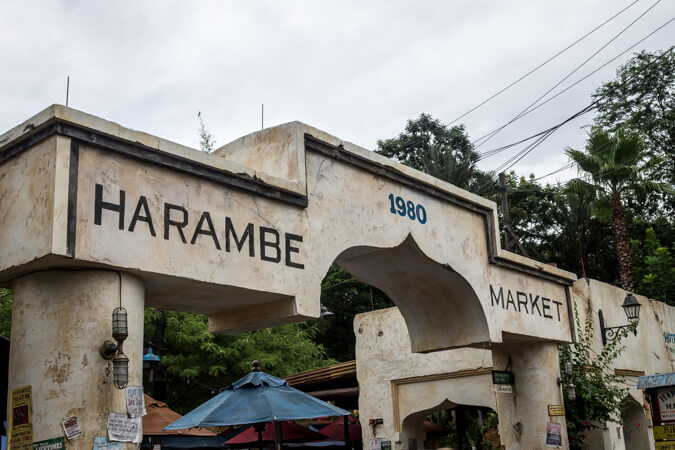 Harambe market is one of my favorite areas in Disney's Animal Kingdom. There's no place better to eat before or after embarking on the Kilimanjaro Safaris wild animal adventure. This area was built around a colonial era train depot by Walt Disney Imagineering and was created to feel like a real east African marketplace. At Harambe Market you can have a seat, eat, and relax outside one of four themed shops. When you are done head over to the village area for live street performances!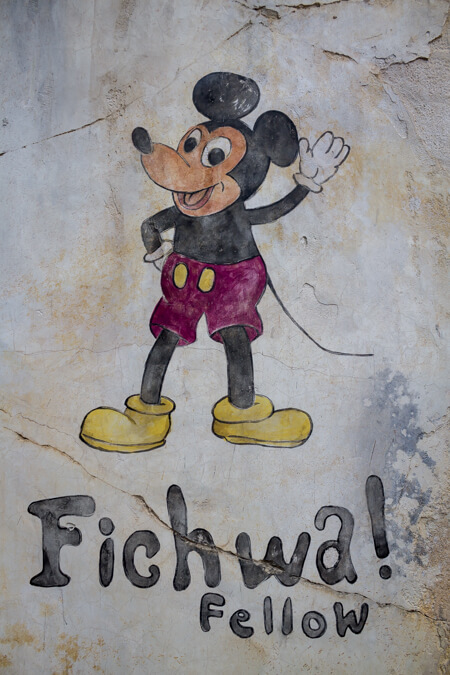 I have a pretty big list but one of my favorite things about Disney is how you can experience other cultures. The details they put into each area is outstanding. At Harambe Market and in the village, you really feel like you are in a village in Africa. The place is alive with incredible aromas, flavors, unique décor, and performances. Each time I visit, I feel like I've been transported to another place.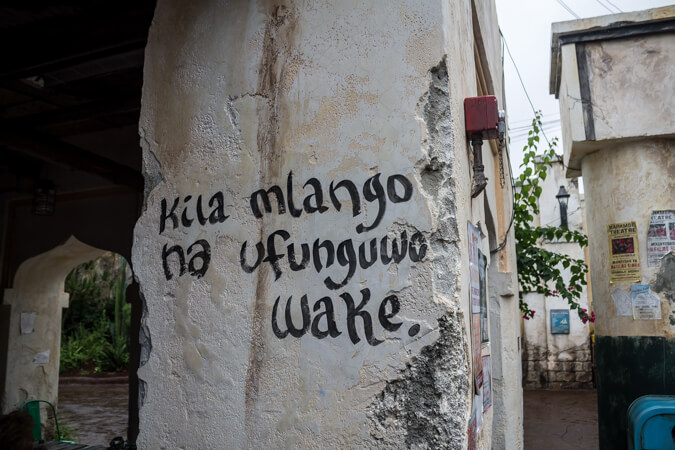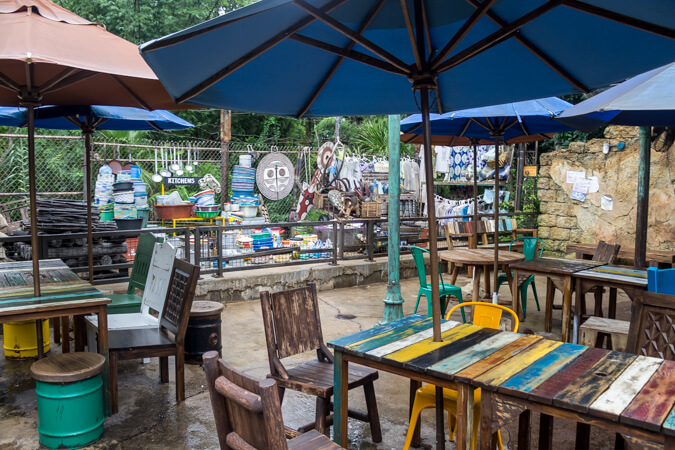 The last time I had the pleasure of visiting, after I checked everything out, I decided to grab a corndog at Famous Sausages. This corndog is not your average wiener on a stick. It's a Boerewors sausage coated in an incredible curry-corn batter. The chefs at Harambe Market really know how to spice it up. Recipes are "tailored for the locals" using spices common to Africa. The rib recipe consists of around 20 different spices. I absolutely love the spice-rubbed Karubi Ribs prepared with green papaya-carrot slaw. For my beverage, I always order a watermelon lemonade but they have lots of other options including Safari Amber Lager, 6 South African wines, frozen drinks made with Starr African rum and mango puree, red Sangria, and even Sparberry from Zimbabwe!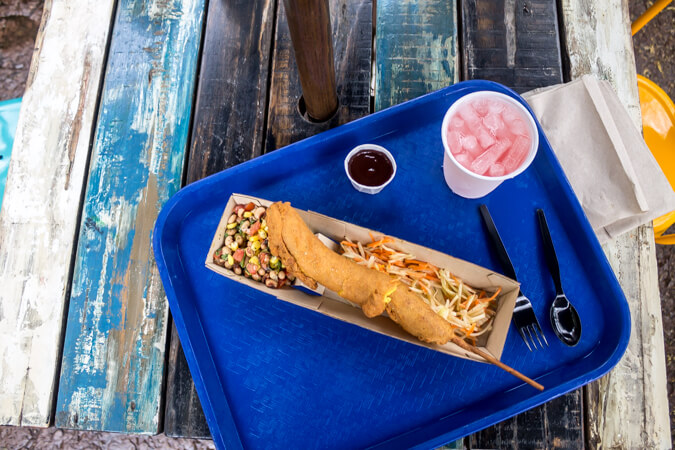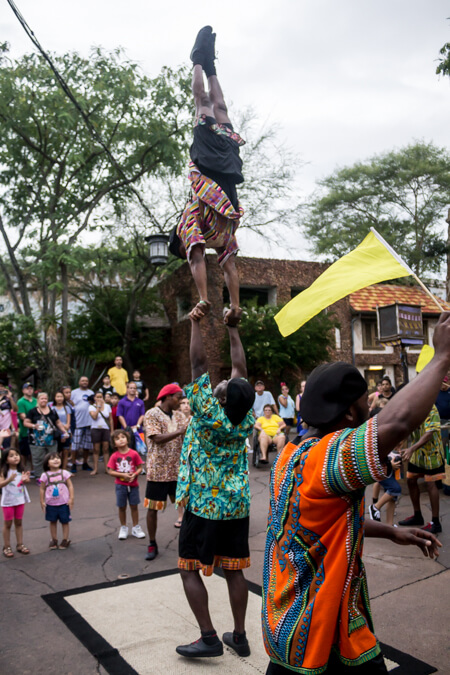 Next time you are at Disney's Animal Kingdom be sure to stop by Harambe Market. There are plenty of shaded places to get your eat on and shop. You really will feel like you are in another part of the world. Harambe Market offers direct access to Kilimanjaro Safaris, the Wildlife Express train, and a path to the Asia attractions like Expedition Everest.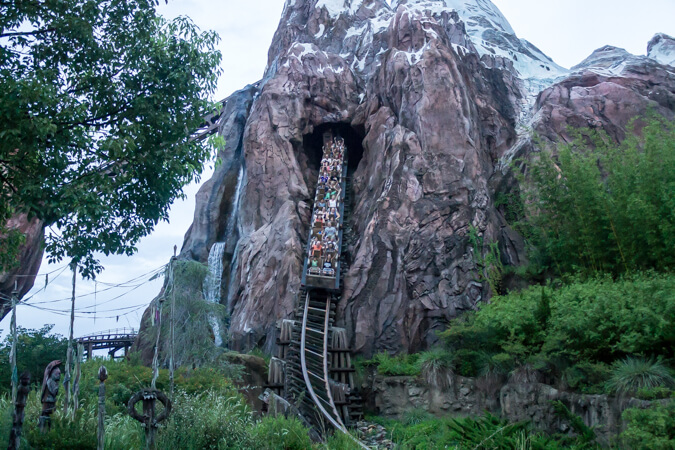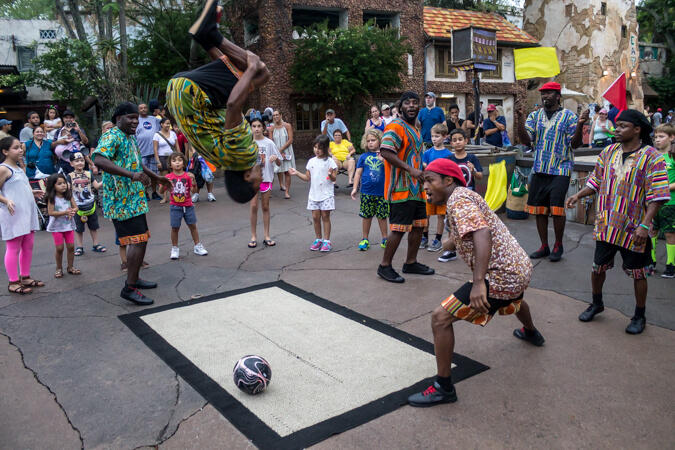 Before you leave, you have to check out at least one of the live street performances. They mix it up really good and you can always count on an amazing experience!
What are your favorite things about Disney's Animal Kingdom?