Disclosure: This is a sponsored post; while the views expressed here are genuinely mine, consideration was paid to me by AdvancePierre Foods to review this product.
When I'm on the road doing my thing, I don't always have time to stop and eat. Sometimes even the drive-thru line is just too long and I don't have time to wait. When I am pressed for time and looking for a quick and easy lunch, dinner or snack, I stop by a convenience store for a Big AZ Burger or two. You can find them at just about every convenience store in America and they are the perfect remedy for a rumbling tummy.
Each Big AZ patty is packed with more than a half-a-pound of hot, savory, plump, juicy, satisfying goodness. They taste so good and are such a great value they have been awarded the convenience store consumer's choice award for several years. After receiving a Big AZ shipment of my own, I see what the fuss is all about. These burgers are huge and they taste incredible!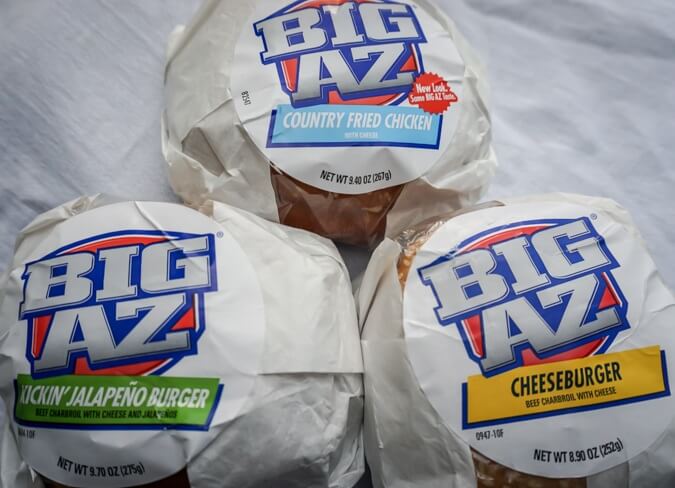 Big AZ Burgers are perfect for lunch during the work week. After a day of kayaking, hiking, swimming, biking, fishing, or spending the day at the beach, nothing fills the void quite like a Big AZ Burger. They are also a perfect option for those days that you are on your way home and need to pick up something quick for dinner. No matter what you have going on, these things have what it takes to satiate even the most savage hunger pangs. They taste like they just came off the grill!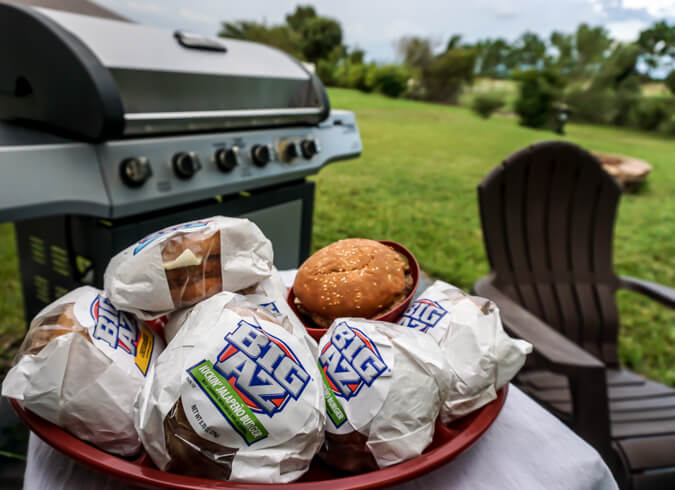 After sinking my teeth into a Big AZ Jalapeno cheeseburger, I became an instant fan. Its spicy awesomeness was like a superman-punch to my taste buds. My mouth is watering just thinking about the traditional cheeseburger and the Country Fried Chicken Sandwich is absolutely kickin'. It's like a roundhouse kick to your hunger zone.
If you want to join the Big AZ bandwagon, there are several ways to go about it. First thing I would recommend doing is trying one for yourself. That's all it will take. After that, head on over to the Big AZ Facebook page and see what everybody is talking about. Don't be afraid to join in the conversation. Then check out the promotions at www.advancepierrepromos.com. Who knows, you might even find a coupon that'll save you buck off your next Big AZ purchase!
When you're hungry, size matters. When you're hungry, you need a Big AZ burger.
Which flavor sounds best to you?