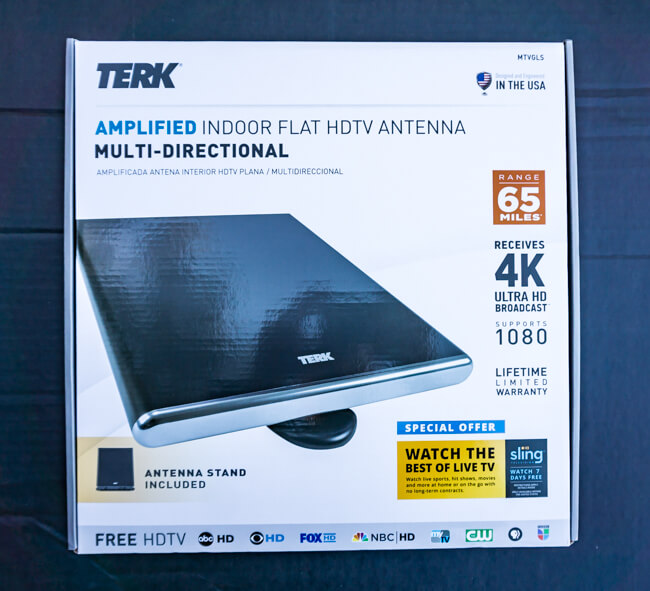 There are many reasons to install an HDTV antenna. Even if you have cable or satellite service you may want to have a backup source for news and entertainment. Maybe you want to save money by cutting back to the basics or perhaps you're just curious about what's floating around on today's airwaves. Regardless of the reasons motivating you what you should be looking for a product that will give you the biggest bang for your buck. Right now, that seems to be the TERK Omni-Directional Amplified Digital Flat Antenna I picked up at Best Buy.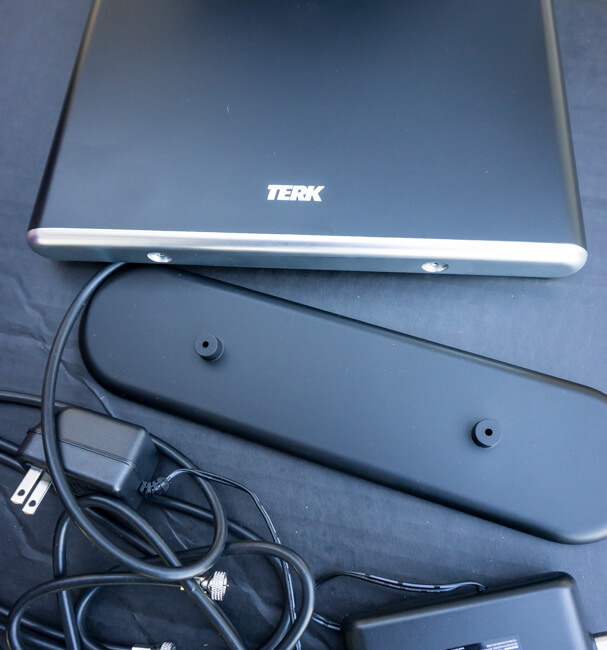 This antenna has a range of up to 65 miles that receives 4K Ultra HD and supports 1080. The number of channels you receive and the quality depend on your area and many other factors like terrain, broadcast strength, the quality of your TV, etc. I didn't install my antenna anywhere special and I can pick up a little over 40 channels. Most aren't the quality I'm used to, but a handful comes in really good, almost 4k good. I think it was definitely worth the $50 Black Friday sale price.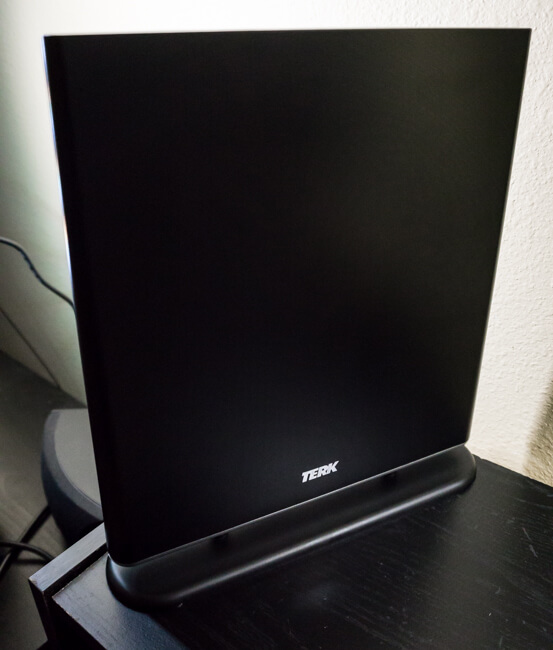 To get the best possible reception you want to install your antenna as high as possible. You can mount this one on the wall and drill holes to hide the cords. Or you could do like me and just use the antenna stand that's included. Whatever floats your boat. I think it works fine near ground level but hey, it's a free country so do what you want.
TERK Omni-Directional Amplified Digital Flat Antenna is lightweight, back, and built slim so you can tuck it in just about anywhere. It comes with a 3-way bracket that you can use to hang, stand, or lay your device flat. Once you've connected the cables and power cord just power up the TV, select the TV input, and perform a channel search. Once that's done you can either change channels by pressing the up or down button or select from the guide menu. Nothing to it.
I bought my antenna mainly out of curiosity and I'm happy with my decision. I stream just about everything I watch but think having an antenna is a great idea for emergencies. Storms can easily kill your cable, internet, and satellite service. With a TV antenna, none of that matters. As long as you have power, you can have access to news, weather, and emergency broadcasts. When you live in areas prone to tornadoes and hurricanes like I do it's important to stay informed.
Whether If you're looking for free TV or backup channels this is about as good as it gets. For the price, it's hard to beat the quality, range, and reliability of a TERK antenna.