Disclosure: This post is sponsored by Mean Green.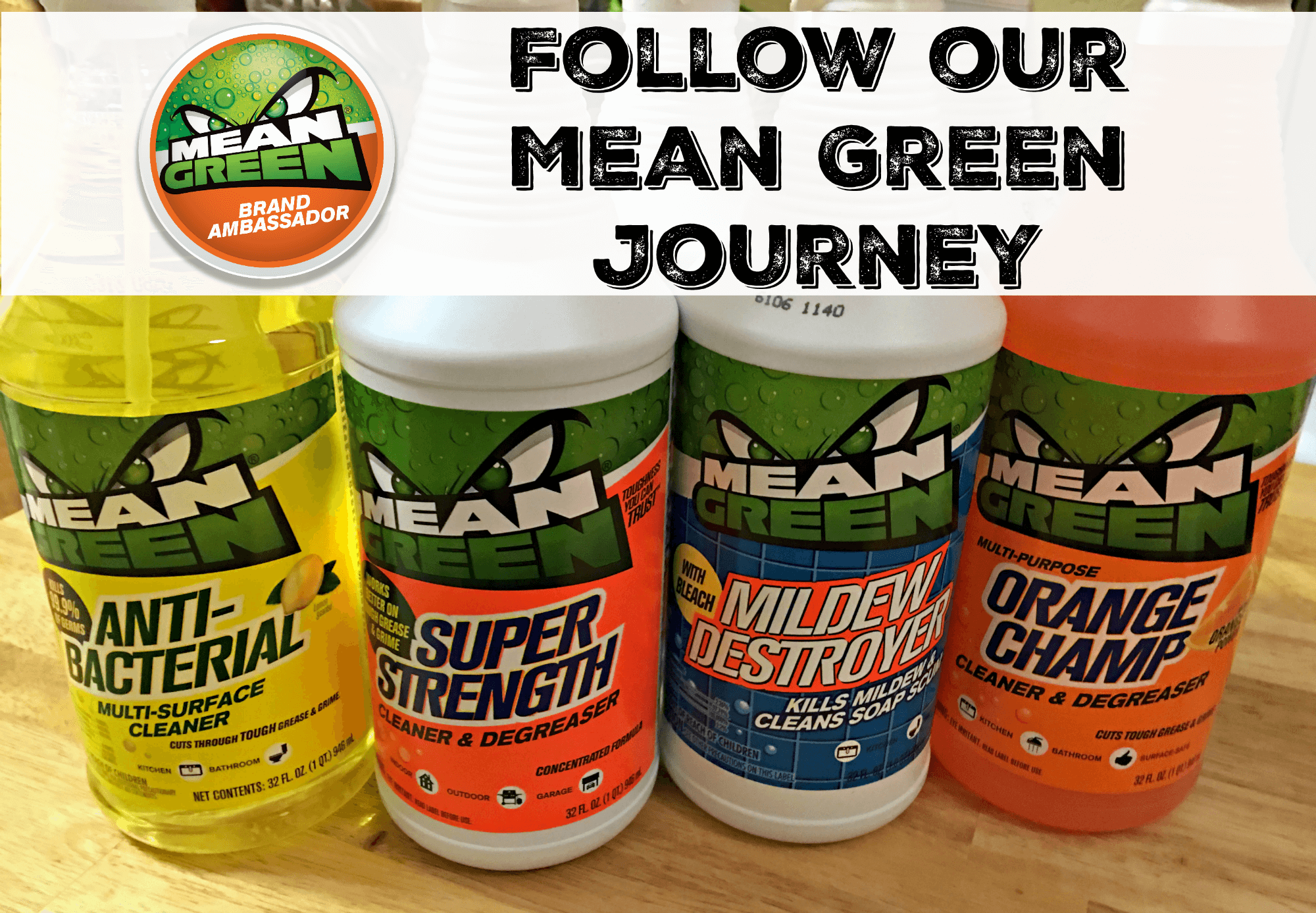 I'll be honest. I don't particularly like cleaning, but I do it more than my wife, and I do it better. She hates cleaning even more than I do. Let's face it; those gender roles have totally gone out the window. Women are just as busy with their careers as the men who chose to work outside the home, but nowadays there is a significant portion of men working from home as well. Regardless if you are a man or a woman, work at home, or outside of the house, cleaning is normally a shared chore in most of the homes today.
In our home I get tasked with the tough clean up jobs, that's why when Mean Green came to me about being a Mean Green Ambassador it made perfect sense. I swear by degreaser. I use it everywhere and on everything. Mean Green is the brand that really seems to cut through tough grease and grime better than the others. My wife likes it because it smells good. I like it because it works. We use most of the Mean Green line of products in our home, but here is the complete list:
Anti-Bacterial Multi-Surface Cleaner
Super Strength Cleaner & Degreaser
Mildew Destroyer
Orange Champ Cleaner & Degreaser
Concrete & Driveway Degreaser
Boat & Vehicle
House, Deck & Fence
Multi-Purpose
Be sure to follow my story and check back because part of my ambassadorship includes sharing great tips and tricks with you and educating you about the Mean Green products. If you have any questions, please let me know and I'll get the answer for you ASAP.
Watch later this month for my article, "Spring Cleaning: Making tough jobs a breeze with the power of Mean Green."
---