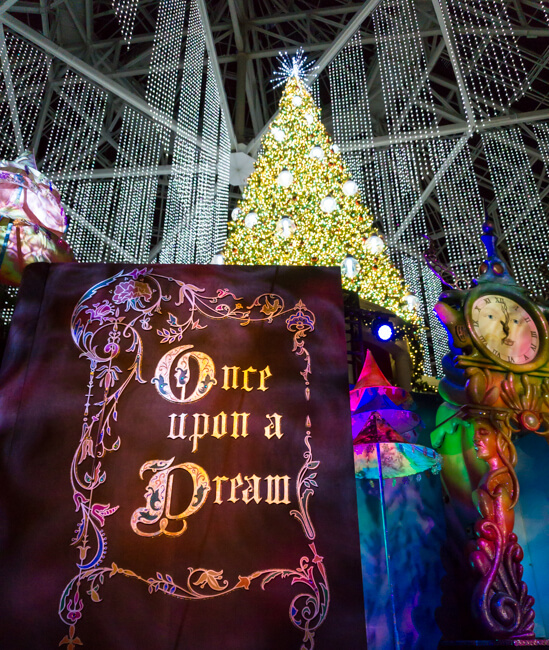 If you're looking for a unique and amazing holiday experience, then head on over to Gaylord Palms Resort for the all-new Cirque Dreams Unwrapped and ICE! featuring Christmas around the World. Cirque Dreams is a brand-new show the likes of which you've never seen. Prepare to have your mind blown with trippy scenery, high flying acrobatics, and performances by some of the most talented people in the world. Then head over to Ice! for Christmas Around the World where it's a chilling nine degrees and check out ice sculptures representing Christmas scenes from across the globe. It's an experience like none other.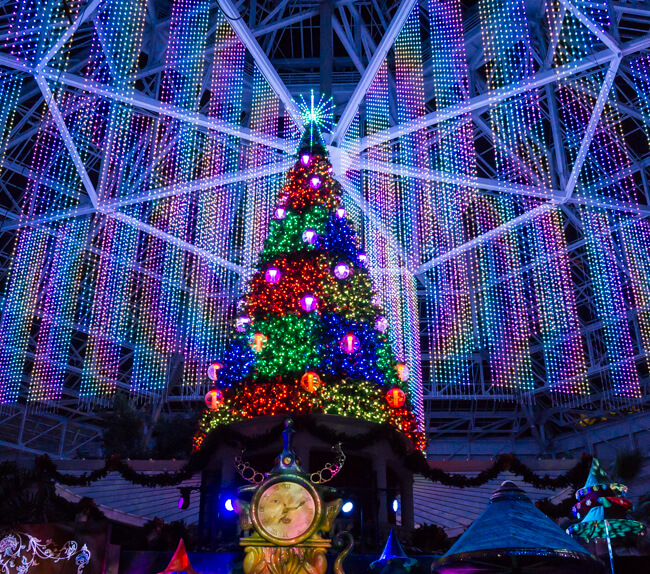 The holiday season is one of my favorite times to visit Gaylord Hotels. They always have incredible tree lighting shows, Cirque du Soleil performances, ice sculpture exhibits, and unique indoor holiday/winter related activities to participate in. Where else can you enjoy indoor snow tubing, ice slides, and two million pounds ice showcasing holiday culture from virtually every corner of the world? Gaylord's lineup of holiday experiences includes photos with Santa and other characters, character breakfasts, gingerbread decorating, Build a Bear workshops, and lots more. It's a unique and exciting mixture of traditional and maybe not so traditional holiday events and activities that are sure to bring excitement and holiday cheer into your life.
Cirque Dreams Unwrapped is a psychedelic, funny, and thrilling new act that had me laughing out loud and holding on to my seat at times. The things those people can do is incredible. They are master entertainers that put on a great show and always involve the crowd in some weird, funny, entertaining way. You've got to check out their new act.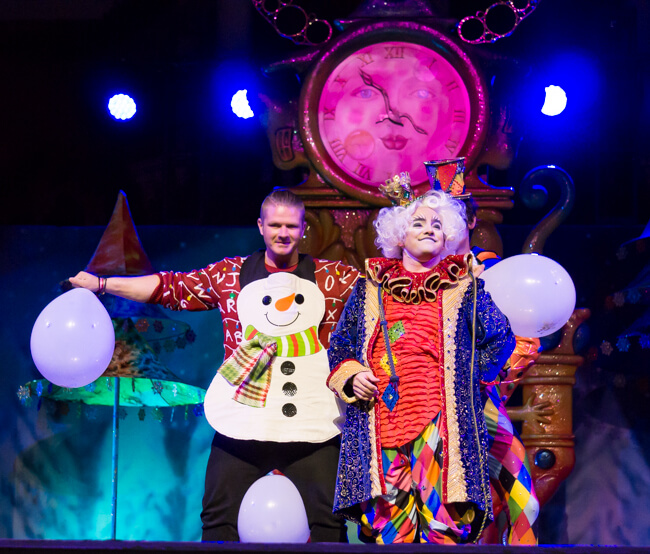 ICE! is something I look forward to every year. It's always hot here in Florida and often times this my only real taste of cold weather. After donning my parka it's always fun to see just how long I can stand the frigid nine-degree temperature. I like to take pictures of the craftsmanship and share my experience but it never takes long for my hands and camera lens to freeze up and I have to step outside and warm up for a few. ICE! featuring Christmas Around the World is loaded with two million pounds of ice and hand carved sculptures that I've never seen before. The talent of those sculptors is unbelievable. I don't think there's anything in the world they couldn't make.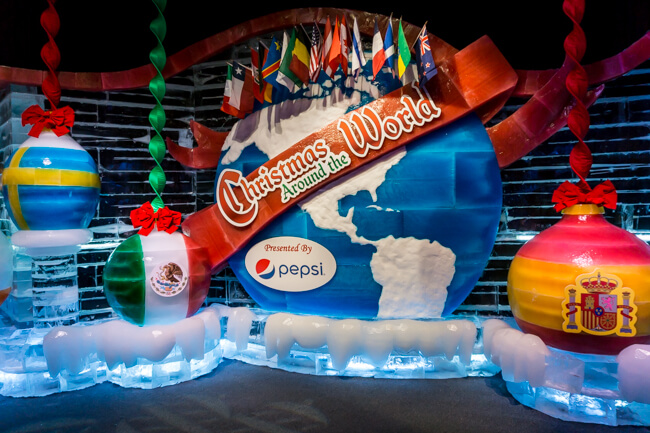 Have you ever experienced ICE! at Gaylord Palms?