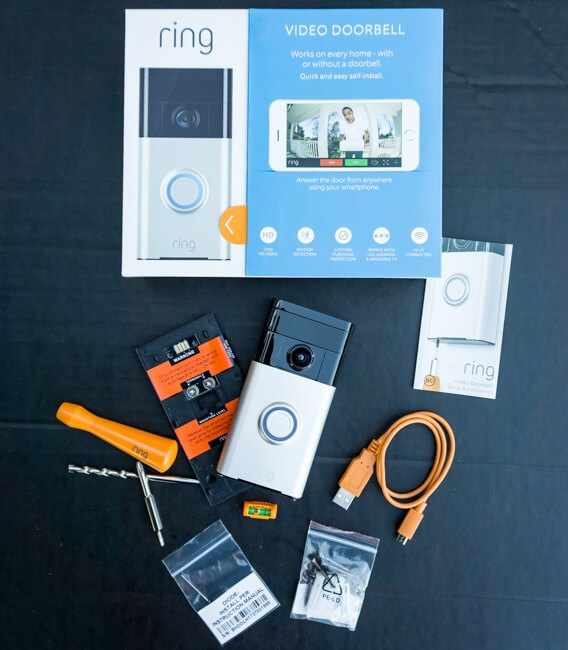 When my doorbell rings I can answer it anywhere with the Ring Video Doorbell. From my smartphone, I can see, hear, and speak to whoever comes knocking. Rather than walk all the way to the door I can look on my phone and decide if the visitor is even worth getting off the couch for. When I'm not at home, I not only know when someone rings the bell I also get motion alerts. The way I have sensors my set up I get alerted before they even make it to the door. It works great with all my other security devices and services.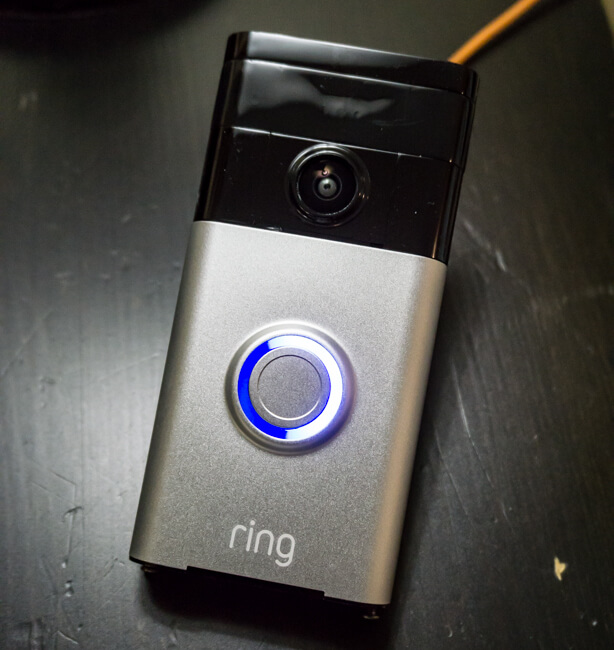 Setting up and installing the Ring is quick and easy. You can mount in on the wall, the front door, or anywhere you like. You can even hardwire the thing into your existing doorbell if you want. If you don't feel like you've got the skills to do that just consult the instruction booklet. After you see how easy it is you'll have every bit of confidence in the world.
When you take it out of the box, give the device a charge for a minute or two and download the app. While you're waiting, figure out what you're going to do and prepare the area. If you're going to mount on stucco it's no big deal. The kit even comes with a hand screwdriver and drill bit if you don't have the tools. The only thing you need to supply is the power drill. Place the backing plate where you want it. Use the level supplied in the kit to keep things straight. Mark your holes, drill em out, stick in the anchors, slap up the backing plate, and screw the whole thing down. The entire process from start to finish shouldn't take you more than 10-20 minutes.
With the Ring Video Doorbell, you'll never miss a beat. It lets you know what's going on day and night. If you hardwire the device, you never have to worry about charging but even on battery power it only has to be charged every 6 to 12 months. The video quality is great depending on your Wi-Fi network. If your front door is really far away from the router you may need to get a Wi-Fi range extender. If that's the case, I'd recommend a Milo Wi-Fi System. It's easy to set up and works like a beast. If it can enhance the garbage signal emanating from the modem/router combo that was supplied to us by our internet service provider it'll work for you I'm sure.
This time of year, thieves are often on the prowl looking for packages to steal. With the Ring Video Doorbell, you get an alert when a package arrives, so you can either get it in the house sooner or keep an eye out.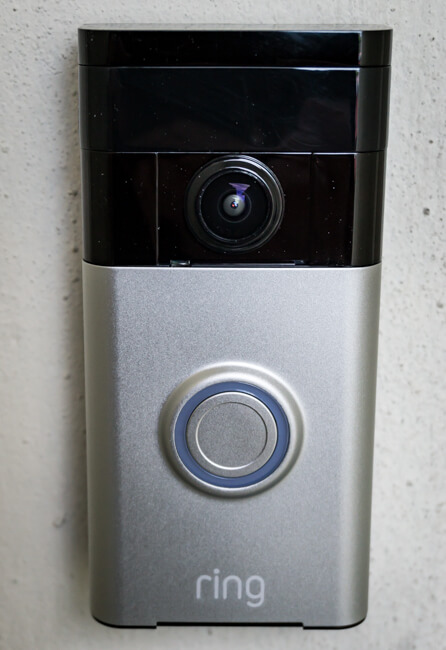 Video evidence can really come in handy in the case of theft. I've used video evidence before to secure an arrest and support a conviction. I would have never been able to identify the criminal or prove they committed a crime without it. Video can be a powerful tool in protecting what's yours and the people you care about most. With a Ring Video Doorbell security is at your fingertips.
Has video ever helped you solve a crime?