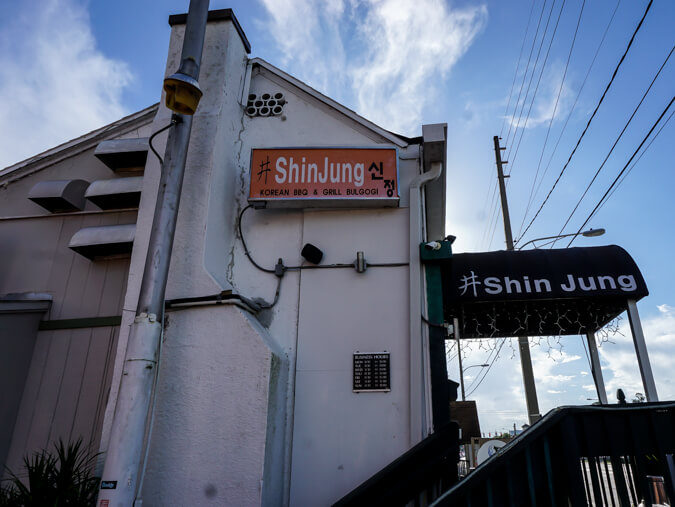 When I am in the mood for Korean food, Shin Jung Korean BBQ and Grill in Orlando is one of my favorite places to go. The food is phenomenal, the atmosphere is great, and the servers are amazing. They have some of the best beef and pork BBQ (bulgogi) around and the spicy squid is incredible. The side dishes (banchan) are plentiful and always delicious. If you have the nerve, you can even feast on one of the best entrees you will ever have the pleasure of eating, "Raw Beef!"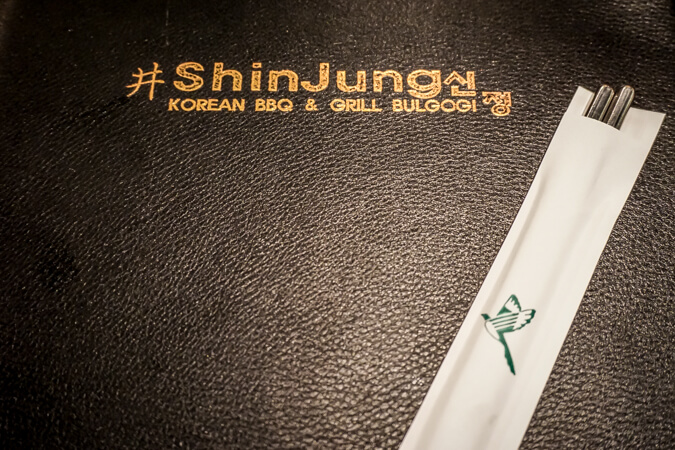 As an Atlanta native, I am no stranger to Korean food. I grew up not very far from some of the best Korean restaurants on the planet. Buford Hwy is a culinary paradise and lined with amazing restaurants that serve foods from all over the world. On this stretch of road, you will find some of the best Korean cuisine in the country.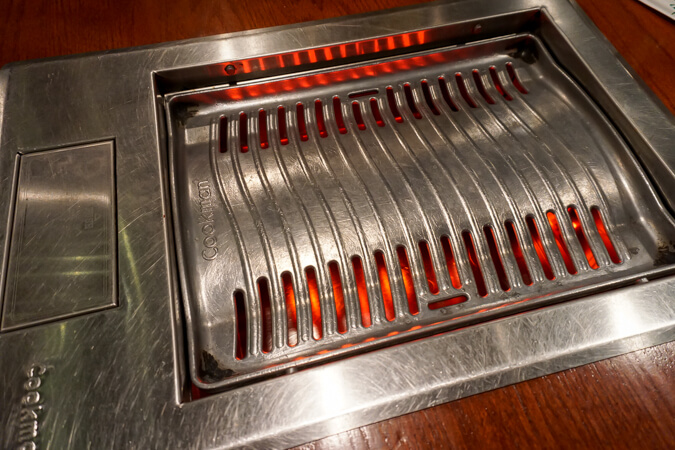 When I moved to Florida, one of my first goals was to find the best Korean restaurants and Shin Jung is one of them. Shin Jung Korean BBQ and Grill is located on East Colonial Drive in Orlando. Their meats are some of the freshest in town and cut superbly. Each entrée is seasoned incredibly. Shin Jung's bulgogi recipe is one of the most flavorful in town.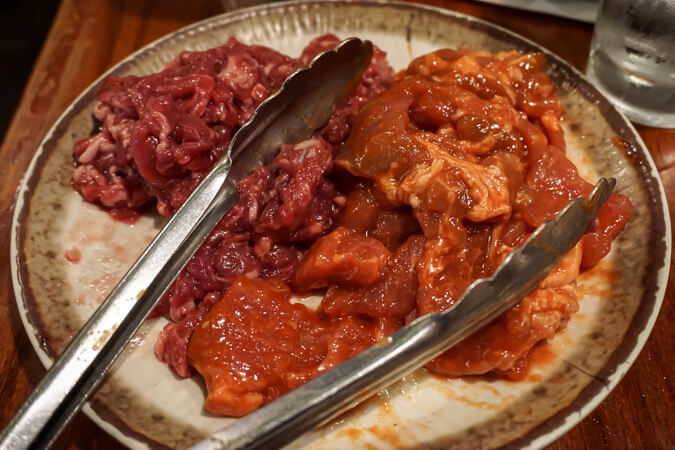 If you are new to Korean food, bulgogi is a great dish to start with. It is made from thinly sliced prime cuts of meat like beef and pork are marinated in a mixture generally consisting of soy sauce, sesame oil, black pepper, onions, garlic, ginger, and sugar. In Korean, Bul means fire and golgi means meat. This sweet and savory dish is traditionally cooked right in front of you on a table top grill. The aroma is intoxicating and the flavor is incredible. If you haven't tried bulgogi, you have no idea what you are missing out on.
I like my bulgogi with a side of bean paste rolled up in a leaf of lettuce.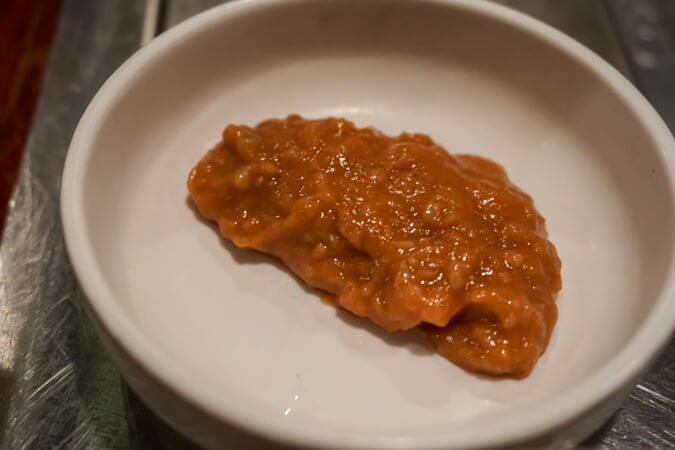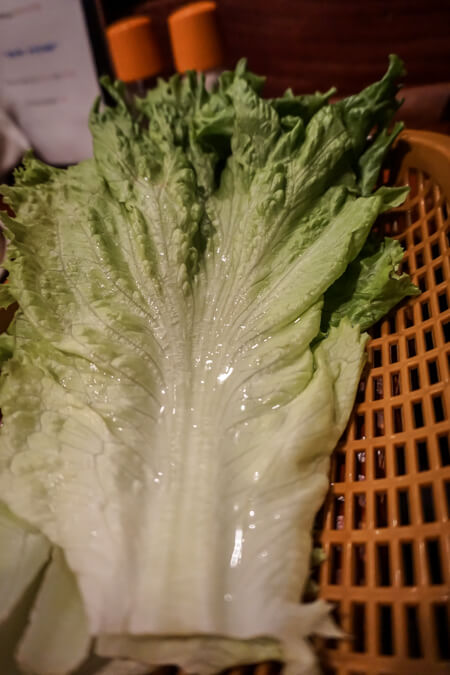 The spicy squid at Shin Jung is great and has just the right amount of kick.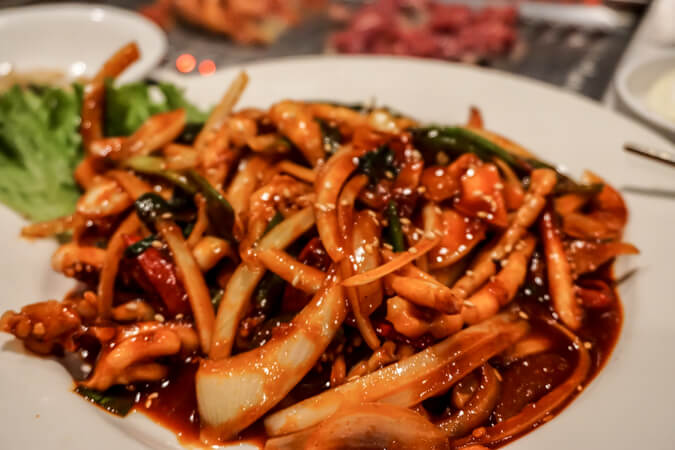 Nobody does sides like traditional Korean restaurants. Side dishes (banchan) are served alongside meals and typically consist of fresh, fermented, pickled, or seasoned vegetables, tofu, fish, dumplings, potatoes, and things like that. For me, banchan are every bit as enjoyable as the main dish. Each small portion is like a mini entrée and I am always excited to see what comes out. My opinion of a Korean restaurant is correlated with the quality and abundance of banchan and Shin Jung in no way disappoints.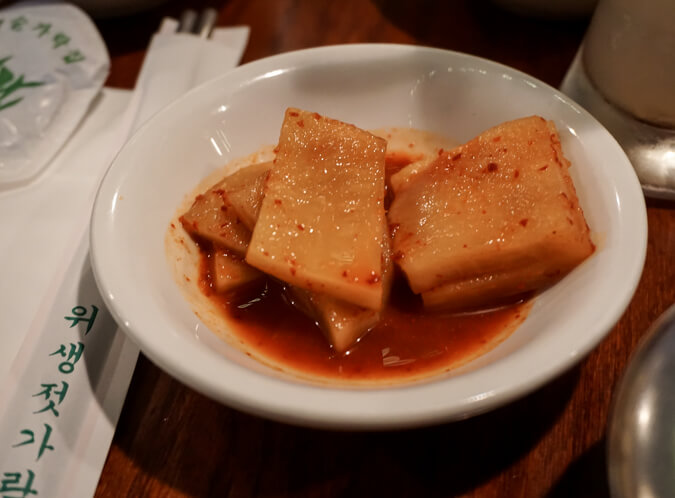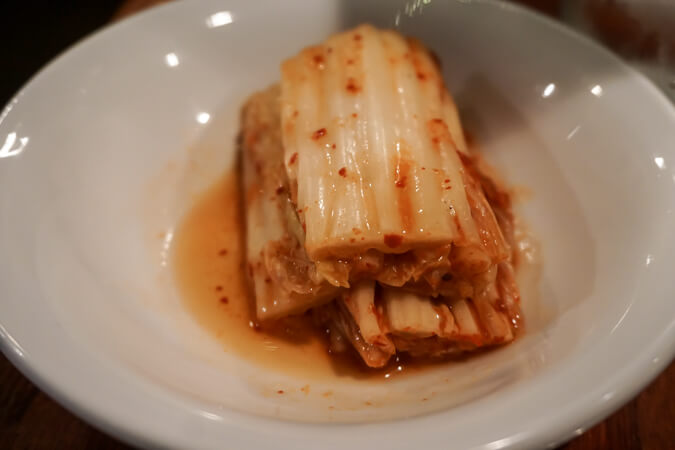 I love their daikon and cabbage kimchee. Shin Jung's kimchee recipe is one of the best in Orlando. The pickled daikon and carrots have a traditional sweet and delicious flavor and the fish cakes are amazing. Seaweed salad is always one of my faves and they make an incredible potato salad. Their salads are always crisp, cool, and refreshing too.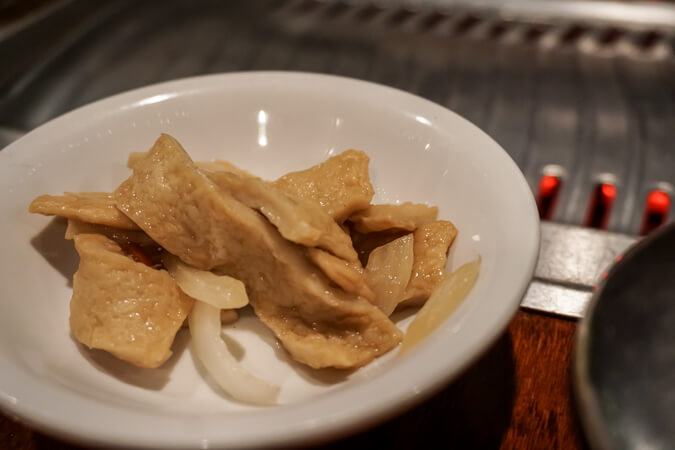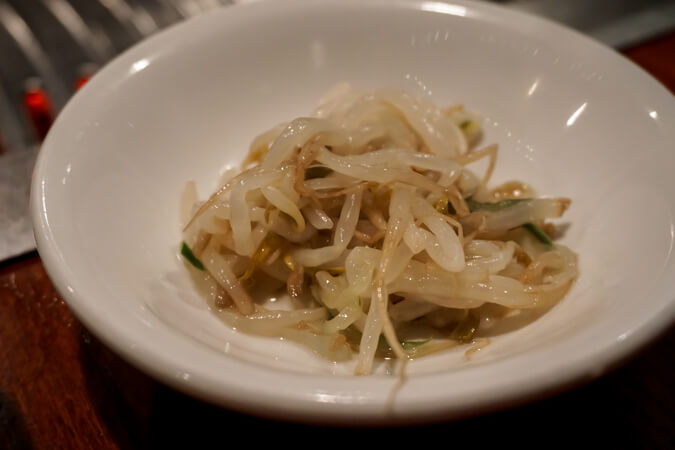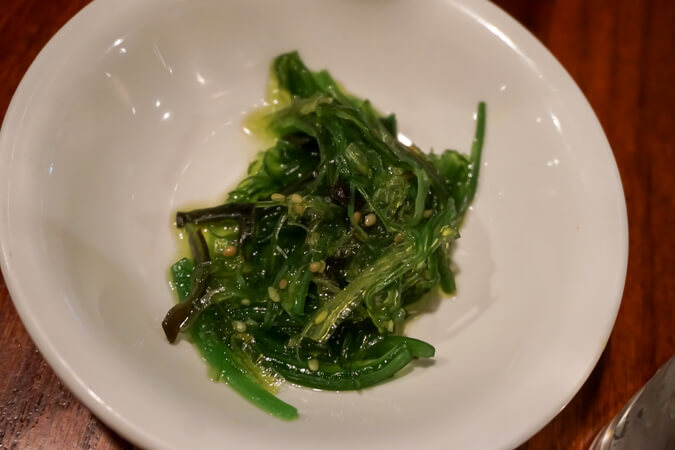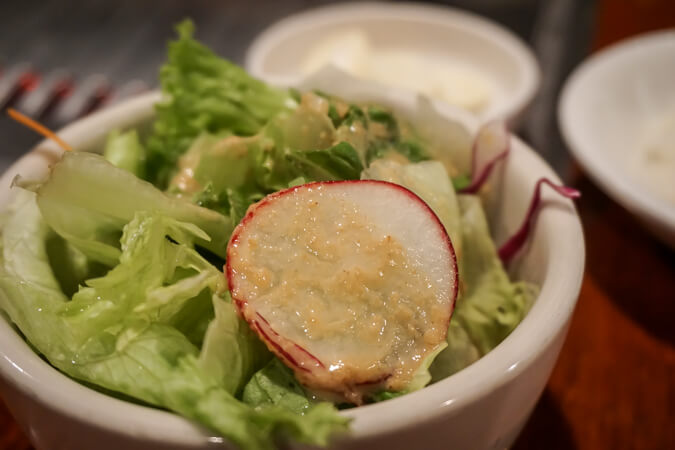 I decided to try something new to drink so I ordered the Ginger and Sweet Cinnamon and Rice Nectar Drinks. I liked them so much I drank two of each. The Ginger and Sweet Cinnamon drink kind of tastes like Big Red chewing gum. It's kind of addictive.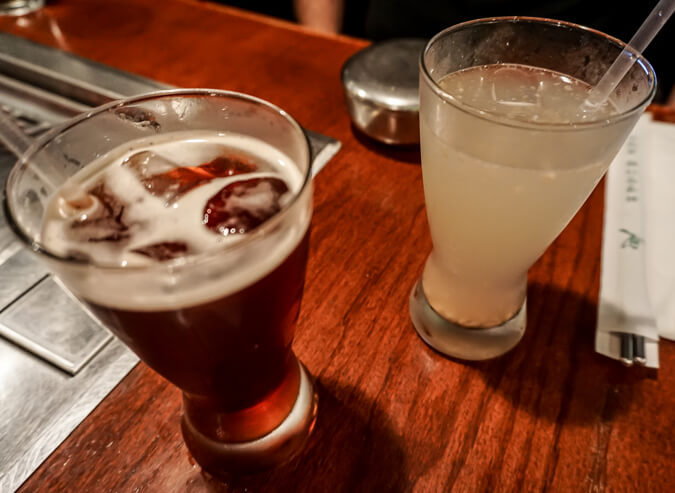 I am a very adventurous eater. I will try just about anything at least once. The first time I ate a raw beef dish was at a Korean restaurant was back in GA. It was the result of a Fear Factor/Bizzare Foods challenge between my wife and I. It started as a dare but we both ended up falling absolutely in love with it. The flavor is savory and sweet and the texture is very delicate. The meat is chilled and so tender. You can almost chew it with your tongue. Chilled beef with sesame oil and Korean pear is like heaven on a plate.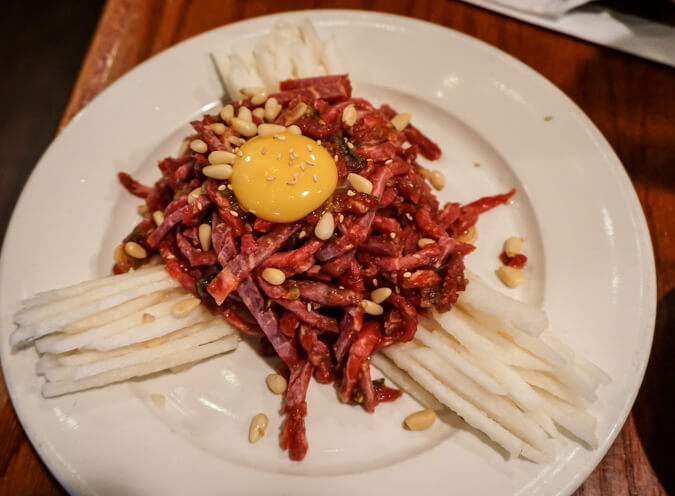 The Raw Beef Special at Shin Jung consists of raw rib eye beef, sesame oil, Korean pear, pine nuts, and is topped with a raw egg. This dish is not for the faint of heart but for the brave few that are willing to try it, absolutely incredible. My wife and I usually order it as an appetizer and eat it while everything else is cooking. When it comes out, just mix it all up with your chopsticks and dig in. I like it better than sushi. If you've got cojones, you should at least try it once. I did and now this dish is one of my all-time favorites!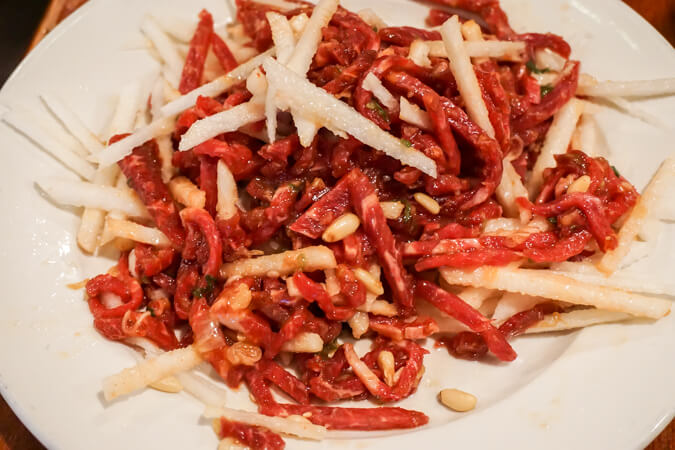 What is your favorite Korean food?