Disclaimer: The reviewer has been compensated in the form of a Best Buy Gift Card and/or received the product/service at a reduced price or for free.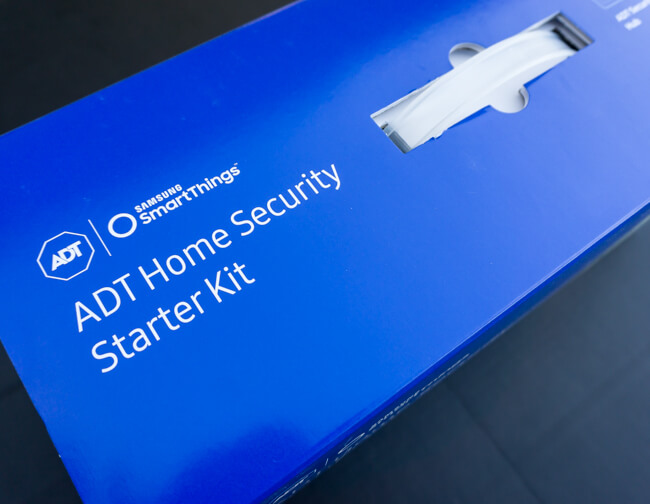 With the all-new Samsung + ADT Smart Home Security kit you can secure your residence on your own time, by yourself, and pay no installation fee. The starter kit comes with an ADT Security Hub, ADT Motion Detector, and 2 ADT Door and Window Detectors. This system is wireless and easy to install. You can monitor everything yourself via the Samsung Smarthings app or you can pay for ADT's monthly monitoring service and leave it to the pros. They'll look out for you 24/7 and respond fast in the event an alarm is triggered. I've used them for years in the past without a single complaint.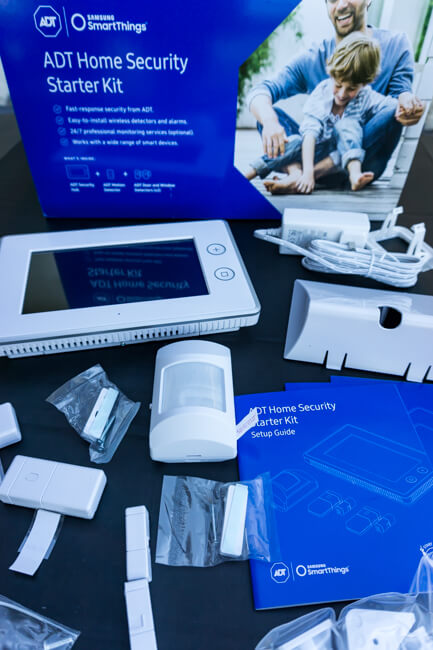 Setup and installation of this do-it-yourself system are extremely easy. Even if you've never owned an alarm system or have no clue how they work there's no reason to freak out. The installation guide will walk you through the process and provide tips on how and where to install your alarm components. Its so easy anyone could do it. However, on the off chance you run into any problems or require assistance, support personnel are available over the phone and online.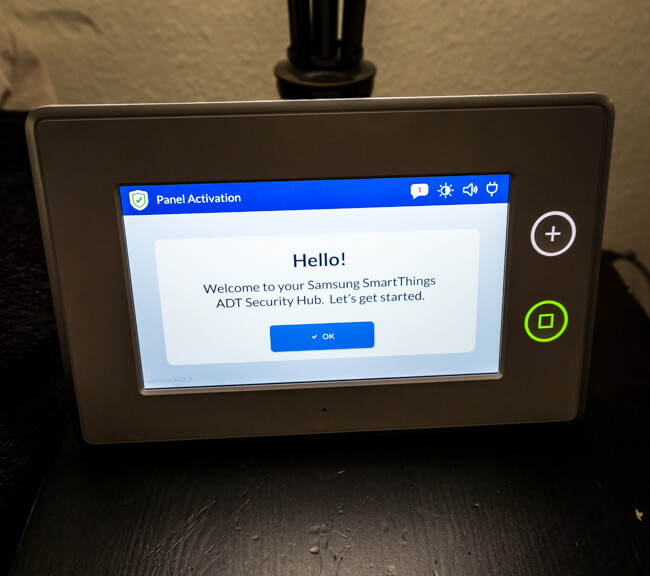 My favorite feature of the Samsung + ADT Smart Home Security kit is the fact that I can take it with me when I move. All the equipment is easy to install and easy to remove. The hub can be placed in a standing position on an end table somewhere or it can be mounted on the wall. Put it wherever you want.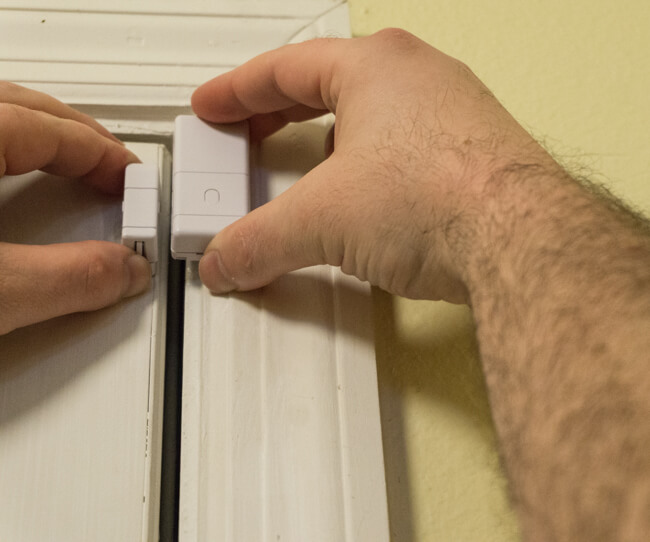 Whether you use screws or sticky tape to mount the hub and sensors taking it all down and packing up for your move can be quick and painless. When you arrive at your new destination just pull out your components and repeat what you've already done. Performing a self-install is quick and easy and only gets better with practice. As long as the internet is up and running you can start securing your home as soon as you get there.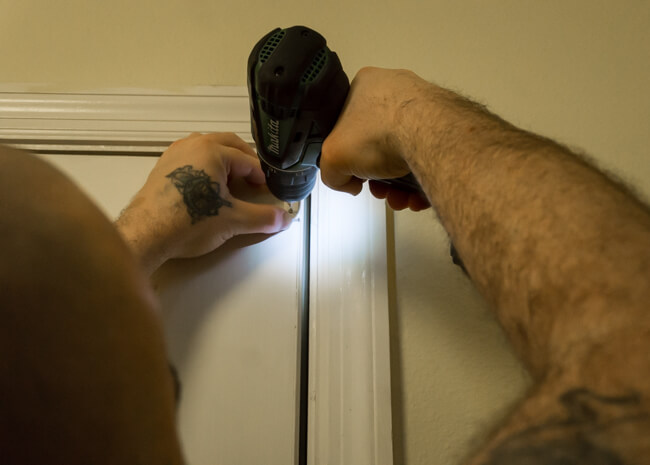 When I move I plan on installing my system before the first box makes its way into the house. I've gone over the floorplan in my head and know exactly where I'm going to install the motion sensor and hub. I'm putting the motion sensor in a highly trafficked area in a position that covers the widest possible area. The hub will be installed in a centralized location. The door and window frames are basically the same, so I'll just do what I did before. The entire process should take around 20 minutes. No big deal.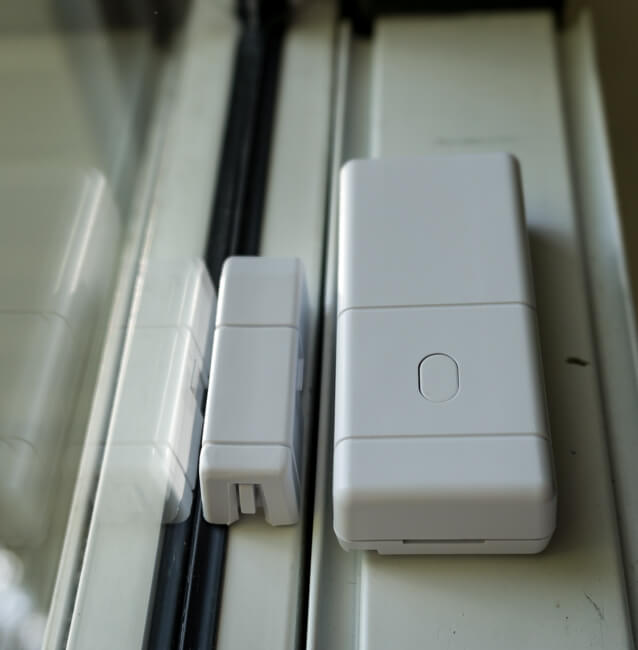 When your home is secured by ADT you can leave with the confidence of knowing someone will be there looking out for you when you're gone. At night you can rest easy knowing help is only seconds away.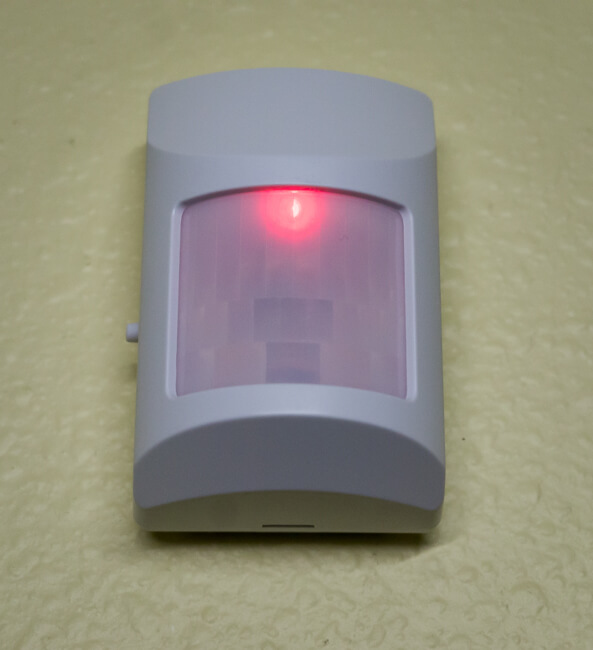 When you're doing your holiday shopping this year buy a Samsung + ADT Smart Home Security starter kit and give the gift of peace of mind.
What's your favorite feature of this system?