Disclaimer: The reviewer has been compensated in the form of a Best Buy Gift Card and/or received the product/service at a reduced price or for free.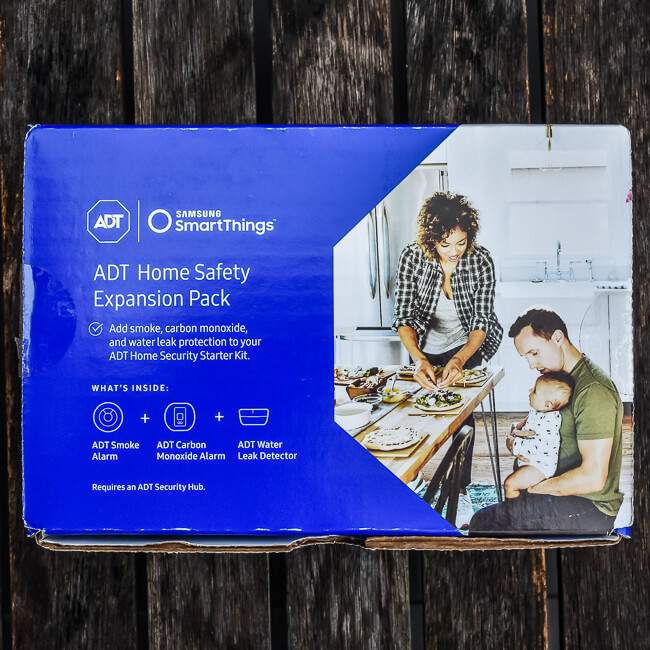 Samsung + ADT Smart Home Security is the easiest way to help make your home secure and smart. With easy to install wireless detectors and alarms, fast response ADT security, and optional 24/7 professional monitoring services, you can help protect your family better than ever before. The system is upgradable and expansion packs are available for purchase. From smoke and carbon monoxide alarms to water leak detectors, this system has you covered from every angle. As far as smart home security solutions go, the ADT + Samsung option is one of the best.
I've been using my system for a few months now without a hitch. Secured by ADT, I always have the peace of mind to know help is just a few seconds away. My new home security system helps keep my family safe when I'm away and while we are all sleeping at night. It just set it and forget it. Resting is easy when you know you've got someone else keeping an eye on what matters most.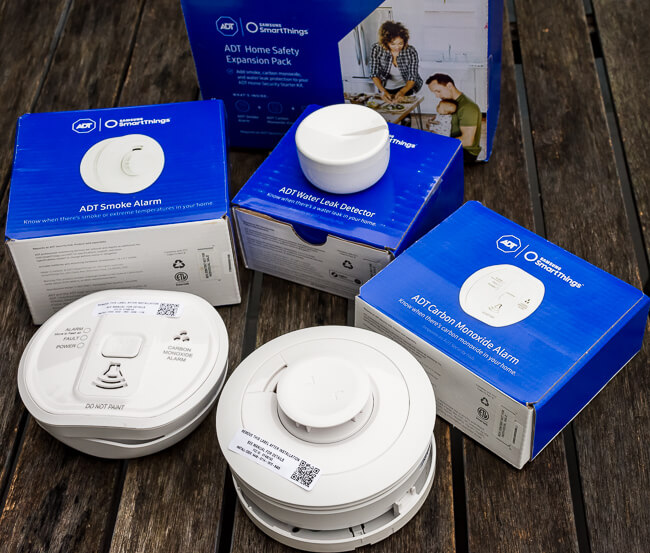 This system is easy to set up and customizable. You can do it all yourself. The Samsung + ADT Home Security Starter Kit is a great place to start. Expansion packs are also available. I just received mine today and had the entire kit set up within 15 minutes. The expansion pack comes with a Samsung – SmartThings ADT Smart Smoke Alarm, Smart Smoke Detector, and Water Leak Detector. Adding to my existing system was quick and painless. Why can't installation and setup be this easy for every device?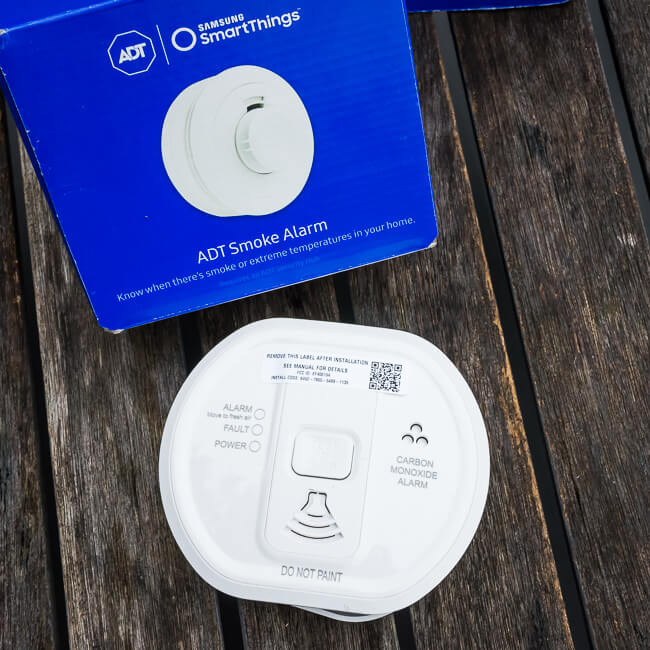 My new smart home security devices work about the same as those in the starter kit. The only difference is what triggers a signal to the Smart Hub and signals an alert. Now not only are my entryways and most heavily traveled areas secure, members of my household are now protected against smoke, deadly gasses, and water. I no longer have to worry about burning up in a fire when I'm sleeping, asphyxiating on tasteless, colorless, odorless otherwise undetectable deadly gasses, or drowning in a flood of water springing up from the sink or hot water heater. Life is sure looking up around here.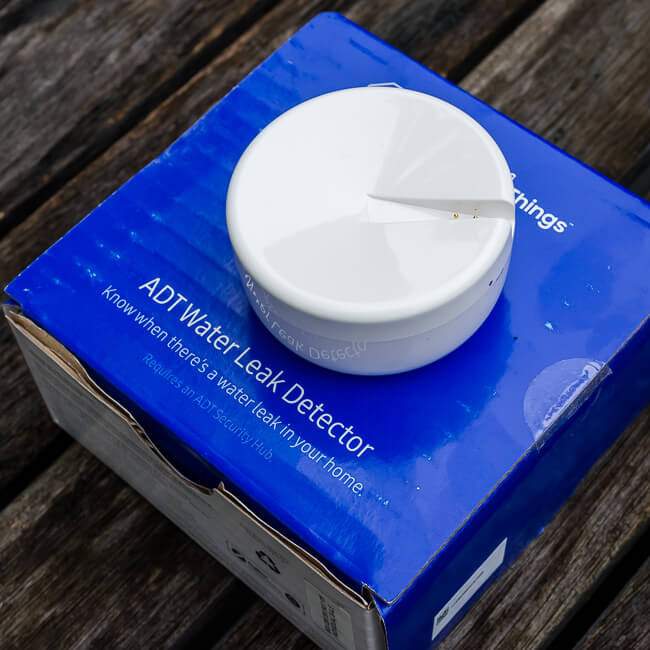 Seriously though the water leak detector is an excellent addition that can save you and your family hundreds and thousands of dollars dealing with water damage. You're probably not going to drown from a busted pipe but you may be surprised to find out just how much water can ravage your home in just a few hours while you are sleeping comfortably in your bed. It's certainly a nightmare I never want to wake up to again.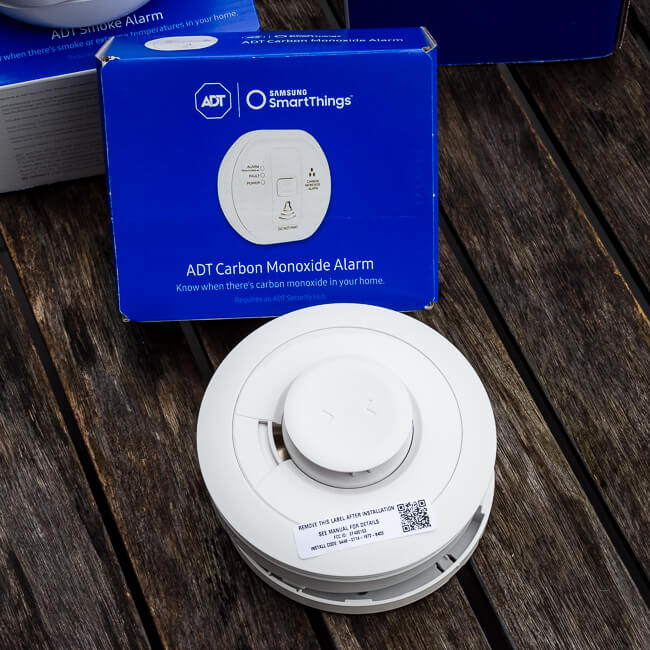 You can pick up a Samsung + ADT Home Security Starter Kit and expansion pack of your own at Best Buy stores and online. Enjoy the peace of mind that comes from knowing help is virtually a heartbeat away.