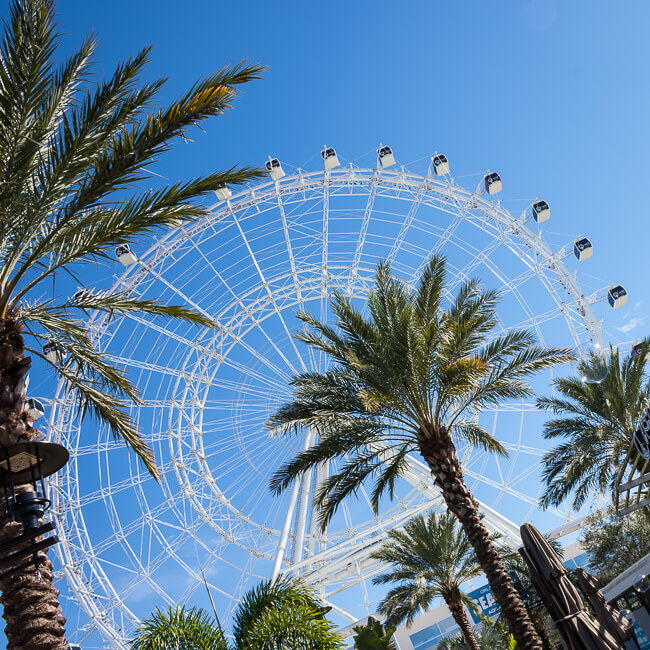 I'm not the kind of guy that normally enters contests and I rarely post selfies. Over the holidays while visiting I-Drive 360 I did both.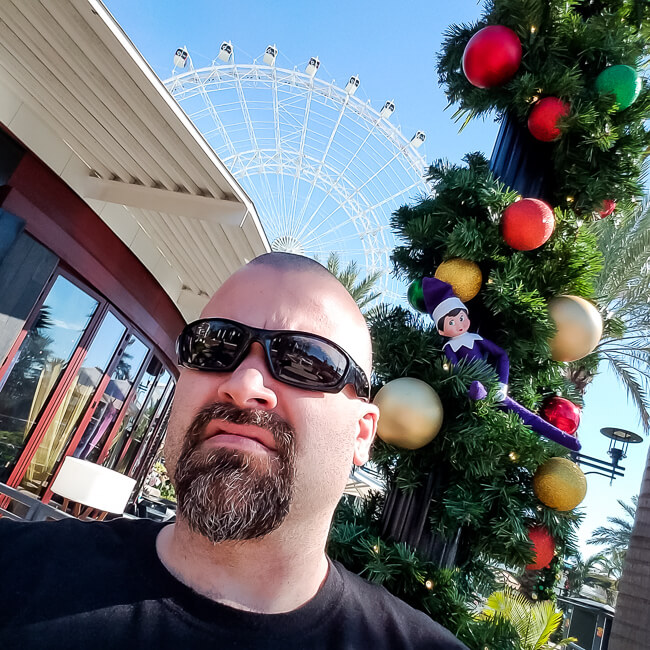 While trying to take a creative picture of the Coca-Cola Orlando Eye with festive decorations in the foreground and The Eye in the background, I happened to notice an Elf on the Shelf. There were signs everywhere encouraging visitors to share their #OrlandoElfie for a chance to win tickets to the Orlando Eye so I said to myself why not, snapped a pic and sent it out. I never thought about it again until the day I received a message from the I-Drive 360 Instagram account informing me that I'd been randomly selected as a winner and to come pick up two tickets.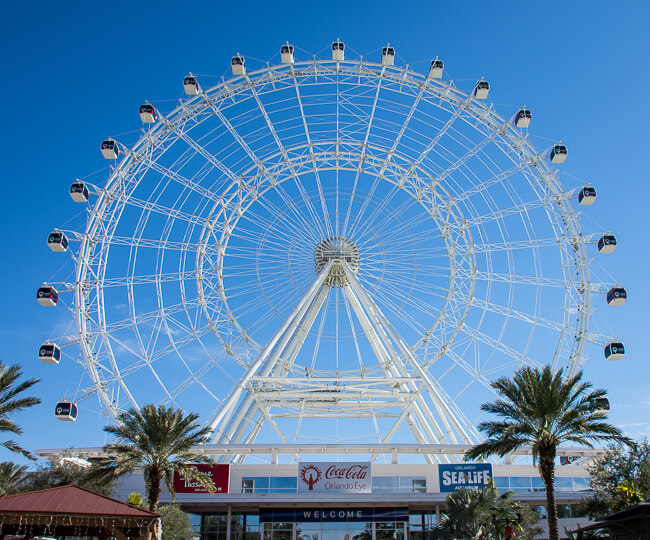 Randomly selected or not I never win anything so for me it was "A Major Award." A real after Christmas Story come true. Over the weekend I picked up my tickets and claimed my prize.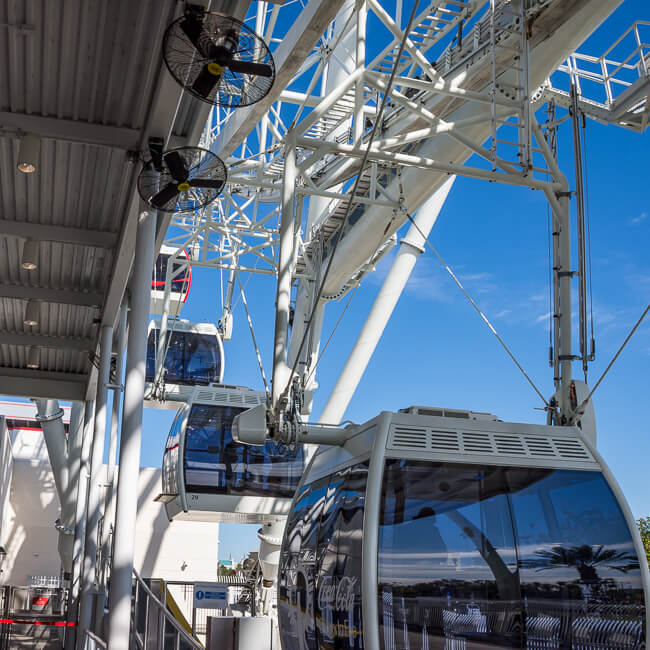 The Coca-Cola Orlando Eye is a great way to view "The City Beautiful." This 400-foot-tall observation wheel offers a breathtaking 360 perspective of Orlando that stretches as far as the eye can see. There is no other ride that offers this kind of view. I'm not aware of any another ride that lasts as long as The Orlando Eye either. The experience lasts for around 23 minutes giving visitors more than enough time to grab an eyeful.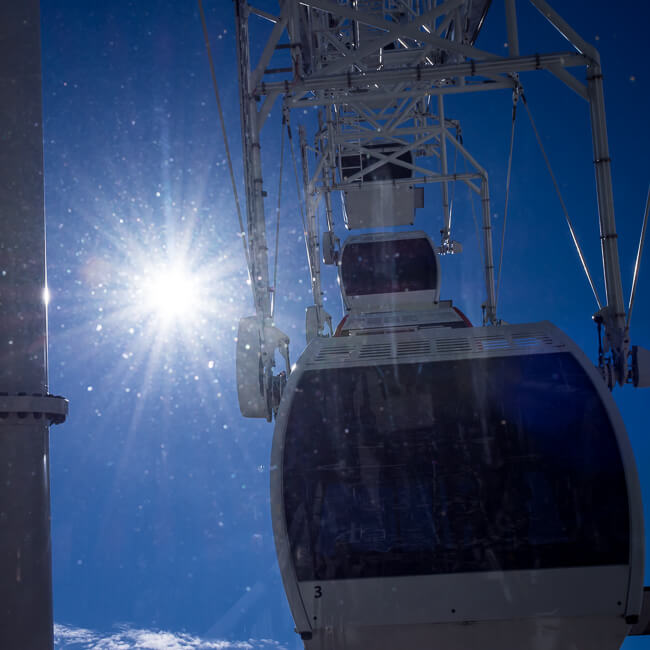 Tinted windows offer protection from the sun's rays. An interactive digital map is also available to show you what to look for if you're not familiar with the area. As the horizon opens and the people get smaller and smaller, you can see for miles in every direction. Of course, how far you see depends on the time of day and weather but you should always be able to catch a glimpse of downtown Orlando on the horizon.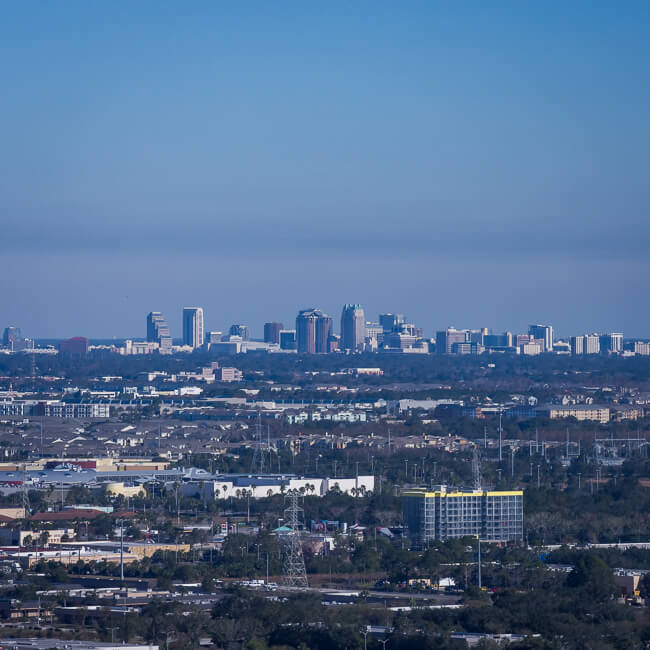 At the highest point, you can see it all. You get a bird's eye view of all the attractions in the area. From Fun Spot to Magical Midway down to the Orlando City stadium and more. There is a lot to take in and plenty of time to do it. It's the least expensive way I know of to get a comprehensive view of the I-Drive area that's for sure.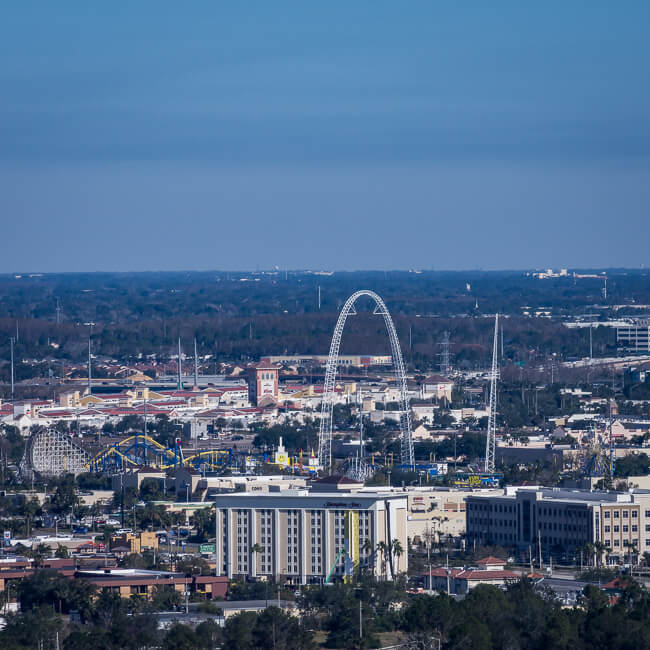 The smiley face way back there marks the Fun Spot. My favorite ride at Fun Spot Orlando is the Skycoaster. They also have a great go-cart track, roller coasters, carnival type games, food, arcade, and lots of fun things to do. It's a fantastic place to spend the day.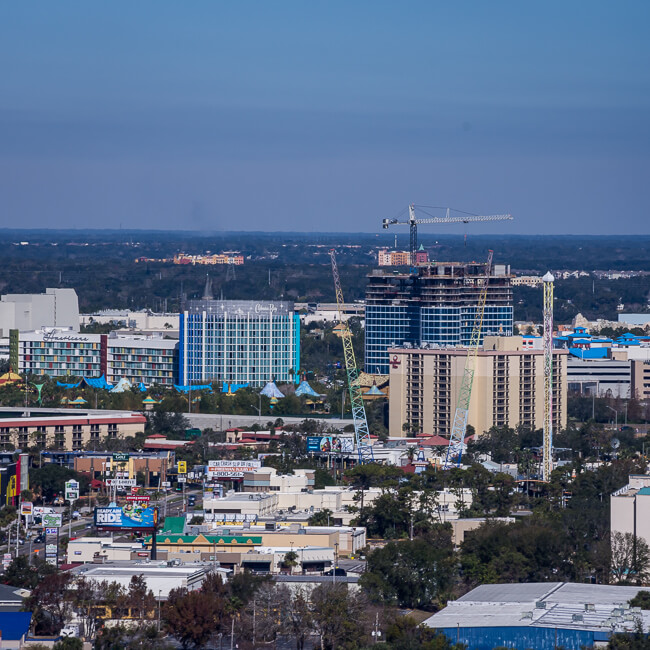 See those multicolored towers? That's Magical Midway and below you can see Orlando City Stadium.
This ride offers a chance to see just about everything the area has to offer. This post barely scratches the surface. From attractions to lush landscapes and picturesque neighborhoods lining beautiful bodies of water. By the time you come down you'll know why Orlando is called The City Beautiful.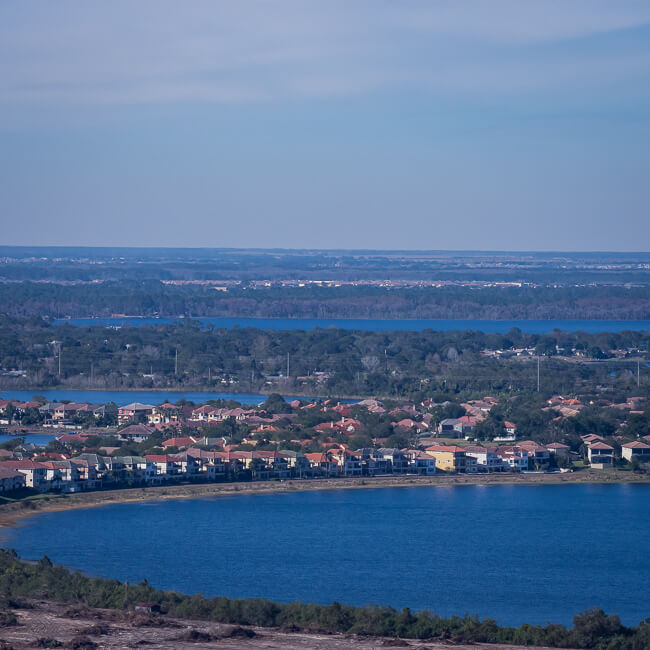 To remain on cloud nine once the ride is finished, be sure to check out the attractions on site. I-Drive 360 is home to the Coca-Cola Orlando Eye, SEA LIFE Aquarium, Skeletons: Museum of Osteology, Madame Tussauds wax attraction, and more. Tickets are affordably priced and visitors can save further by purchasing combination tickets.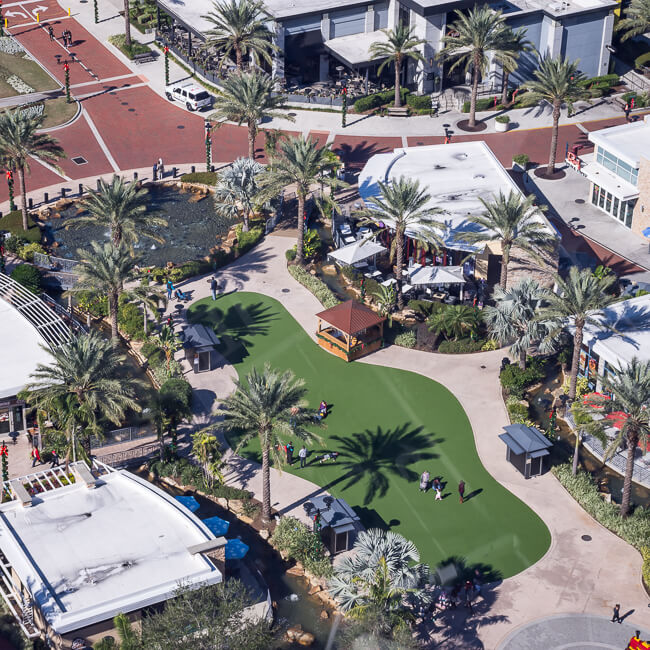 The Coca-Cola Orlando Eye at I-Drive 360 is a great place to visit any time of year.