Disclosure: I was provided a guided tour and Paint With The Dolphins at no charge but all opinions are 100% mine.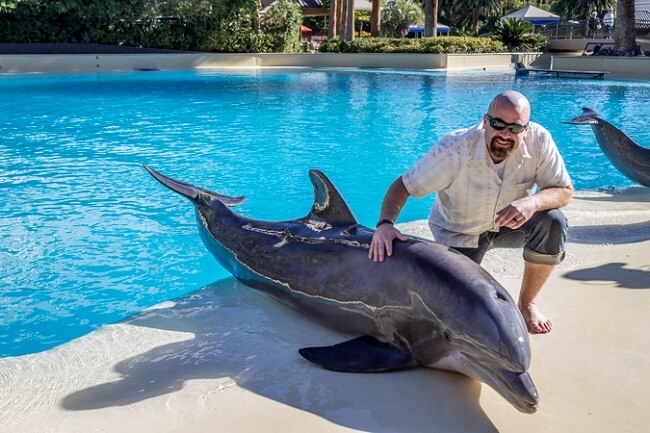 At Siegfried and Roy's Secret Garden and Dolphin Habitat, you can get up close and personal with some of the most amazing creatures on the planet. Before visiting, I would have never associated Vegas with bottlenose dolphins but after my experience, the two will be forever engraved in my memory. Painting with dolphins was one of the most unique and awe-inspiring moments of my life. At Siegfried and Roy's Secret Garden and Dolphin Habitat, I fulfilled a lifelong dream, a face to face encounter with a bottlenose dolphin.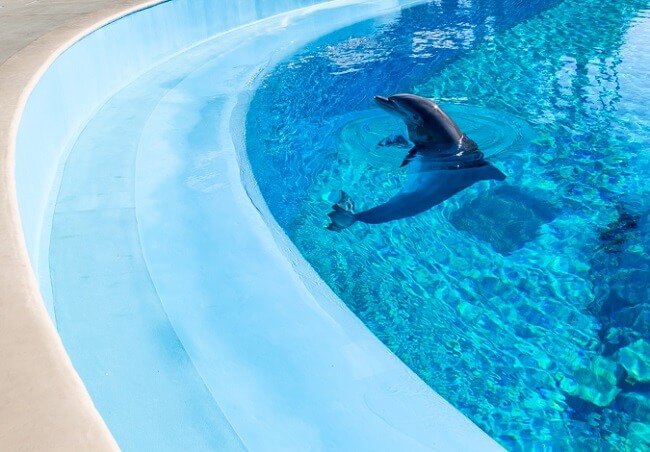 The habitat itself consist of four pools and is actually a research facility.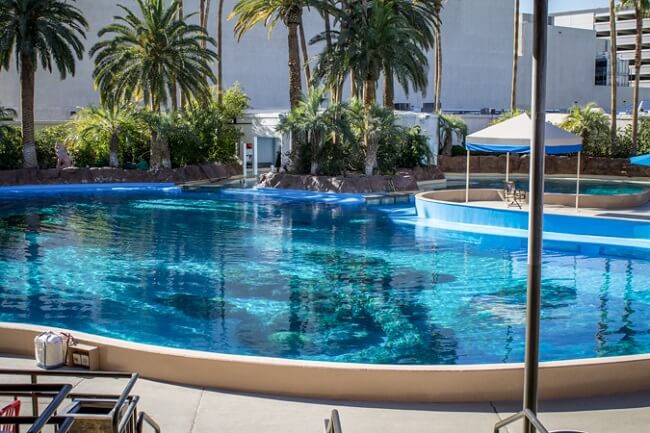 They don't put on any shows and according to the trainers, there are no specific times they interact with the dolphins. Of course they have consistent feeding schedules and health checkups, the dolphins are allowed to play when they want and interact at their own pace.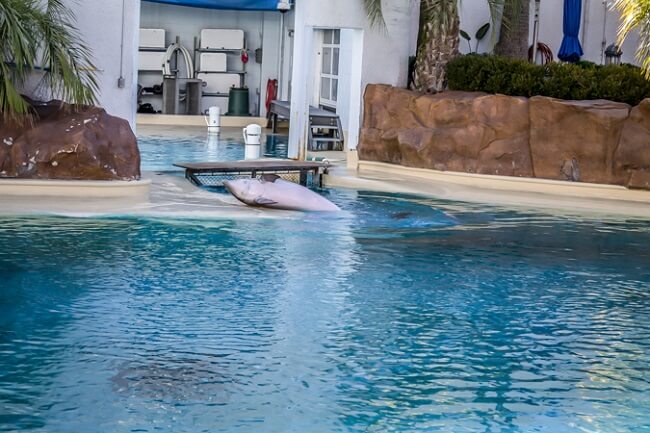 They make their own schedule.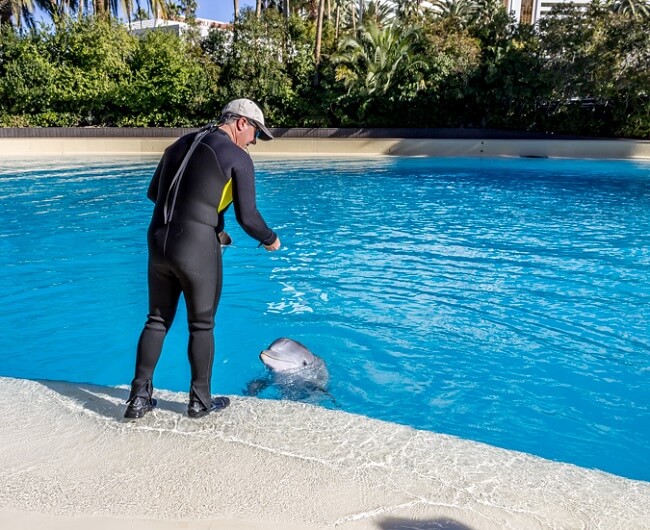 The habitat has a strong commitment to conservation and the dolphins are there to be nurtured and used as ambassadors for their species. Based on what I experienced, the programs at the habitat are genuinely designed to teach guests about the role they play in protecting the species, conservation, natural habitats of dolphins, behaviors, life cycles, communication, intelligence, and more.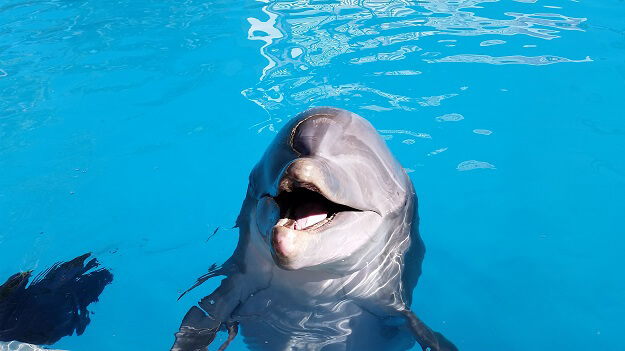 By the time I left, I knew more about dolphins than ever before.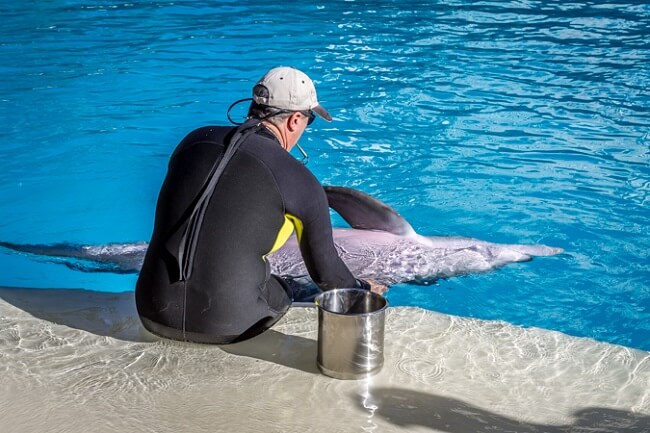 Before we got started, we made our way along the pools to the back of the facility.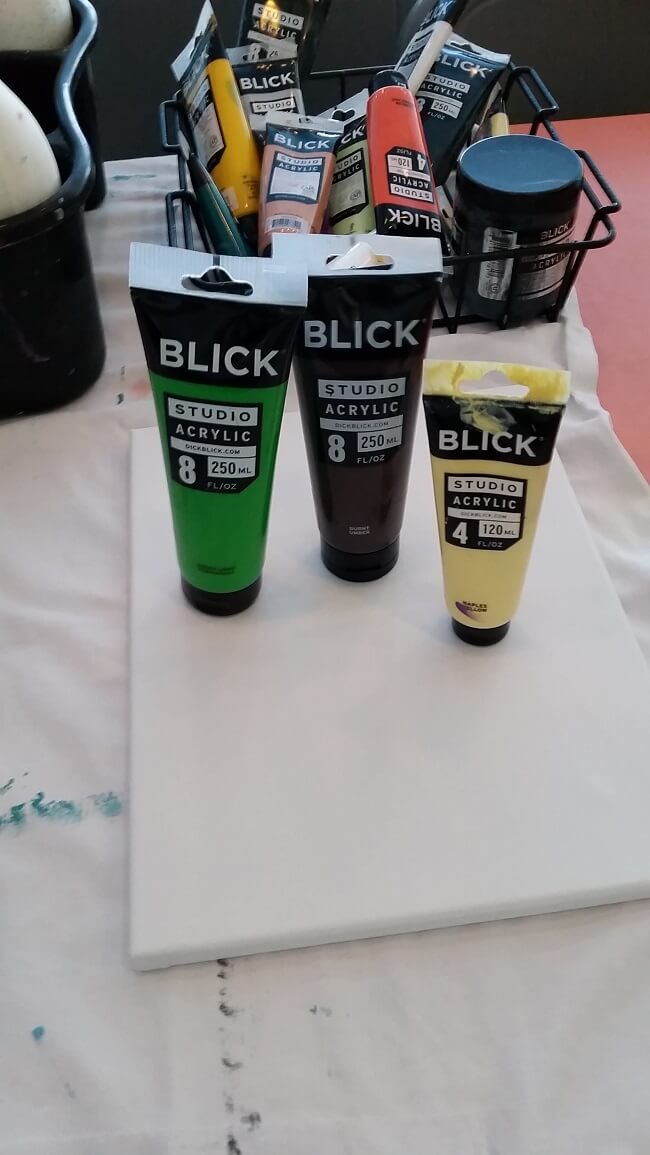 After choosing our canvas, brush, and paint colors we gathered poolside to meet our dolphin.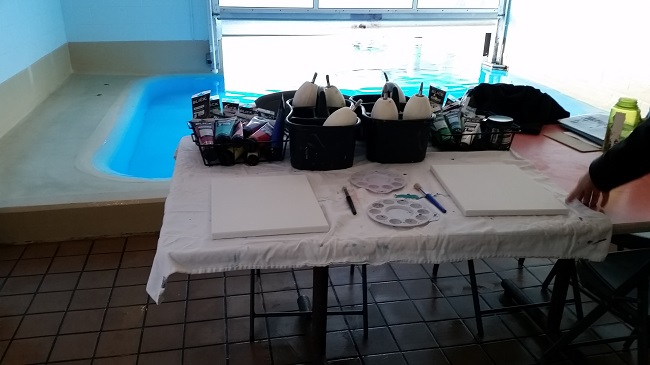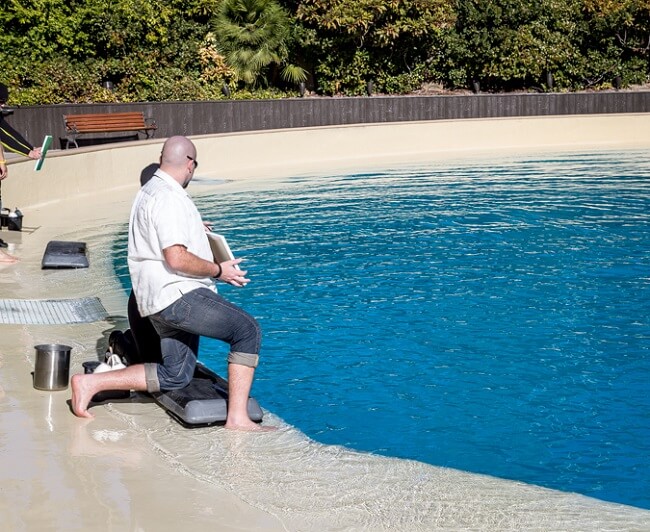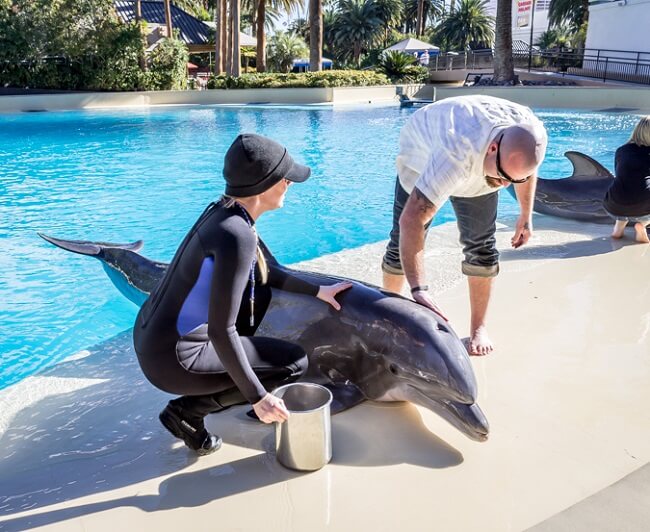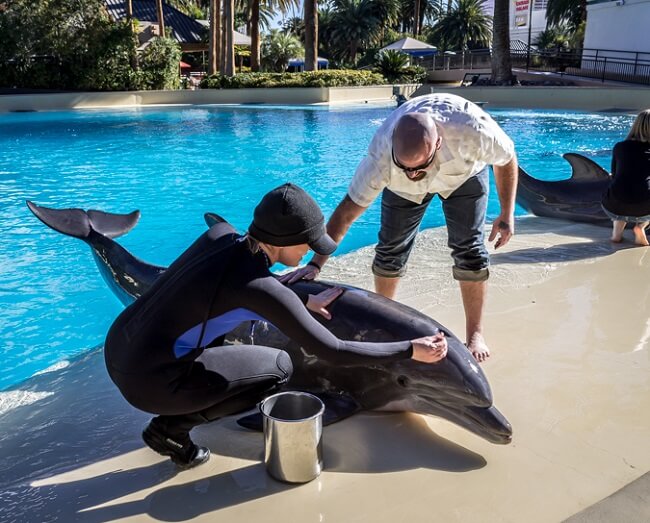 After becoming acquainted and providing a few tasty treats, Osborne was excited to grab the paintbrush and get started.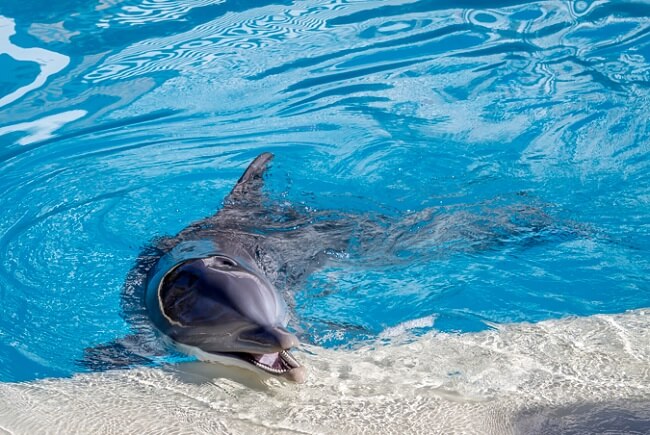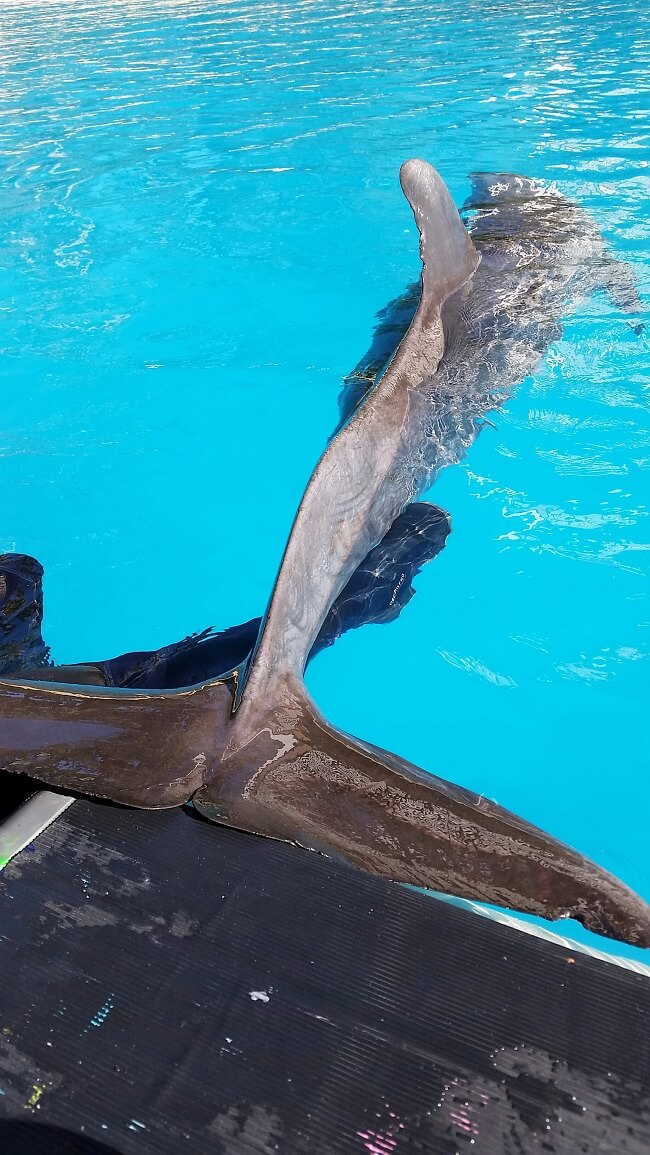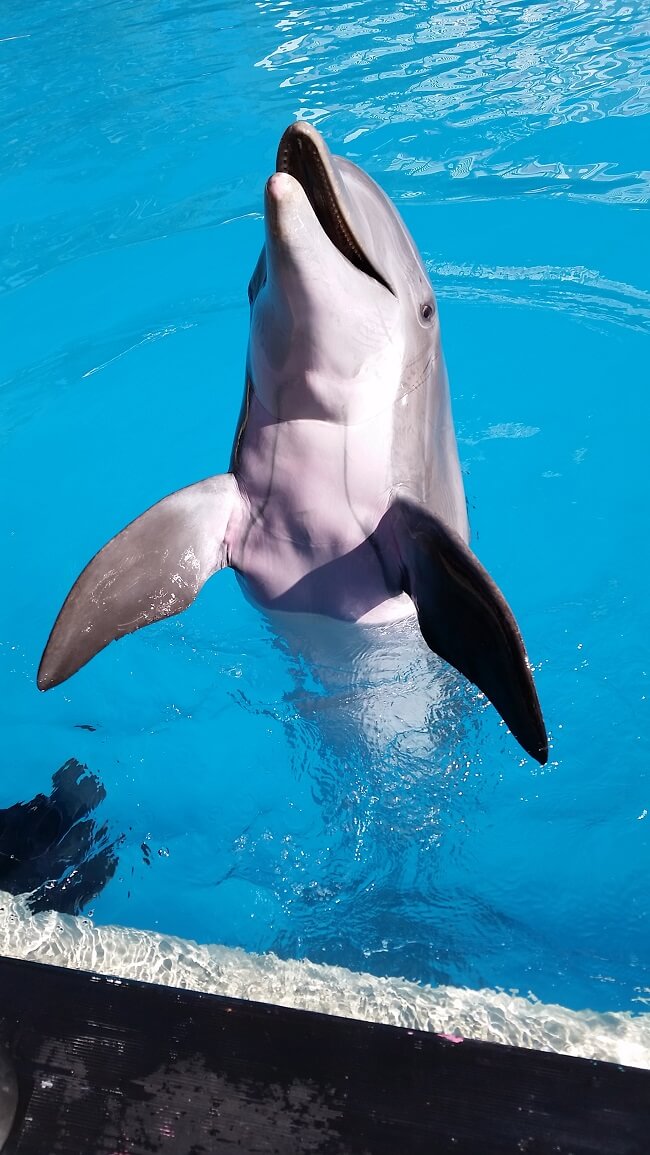 It's really neat how it works. The handle is shaped like a ball which makes it easy for the dolphin to grip in its mouth.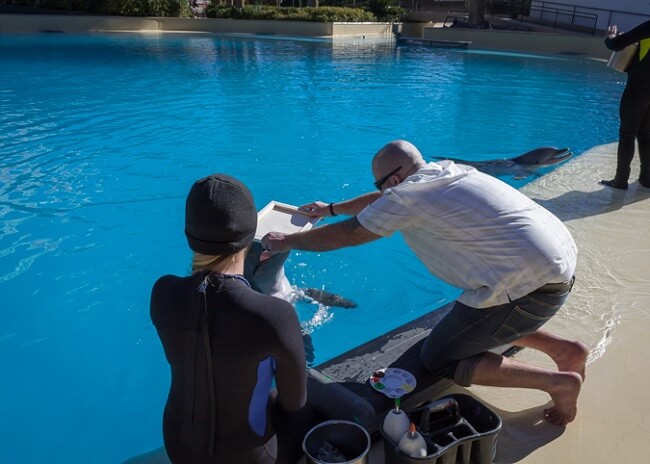 After dabbing the bristles into the paint and handing the brush to Osborne, he began creating a masterpiece.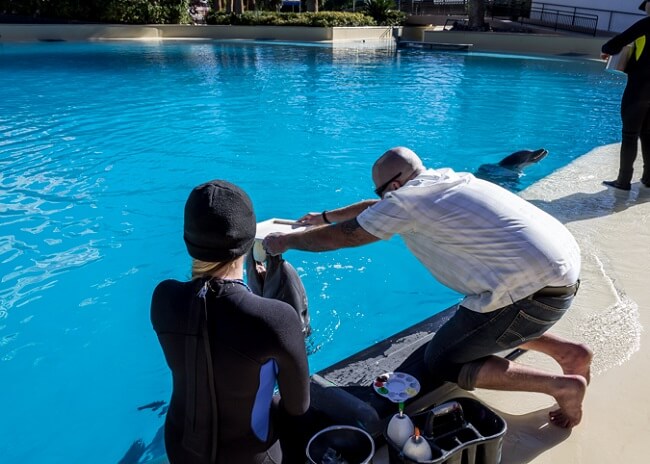 As the trainer gave hand signals to Osborne he maintained contact with the canvas, either spinning or shaking his head resulting in the most interesting and unique brush strokes.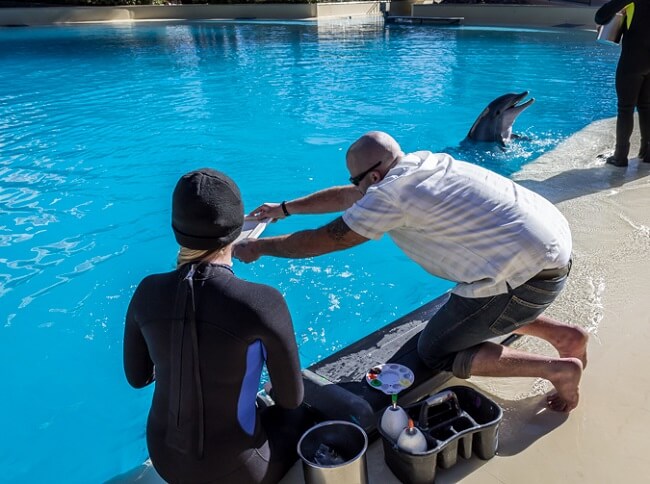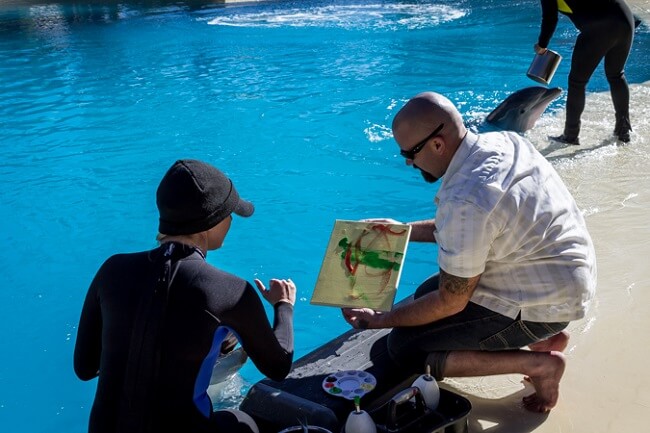 My job was to hold the canvas steady and Osborne took care of the rest.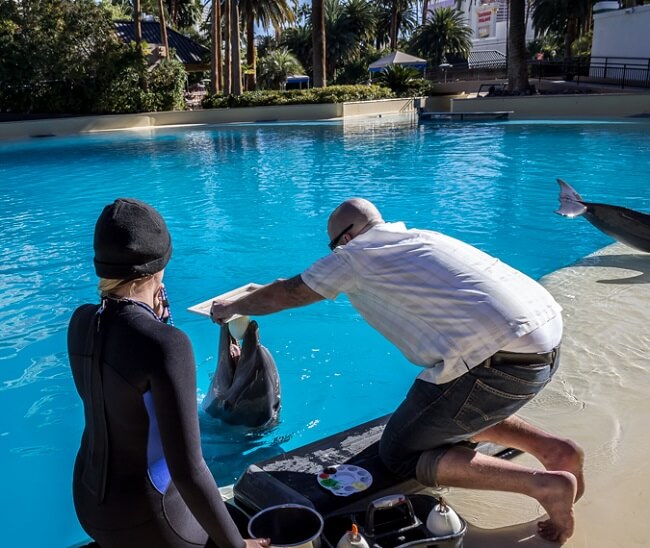 While he worked the canvas, the trainer provided me with lots of information. I learned about Osborne, where he was from, and lots of things about bottlenose dolphins as a species.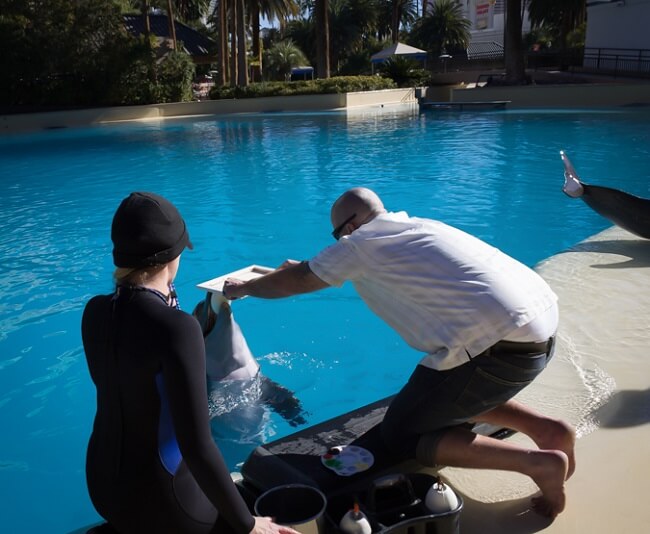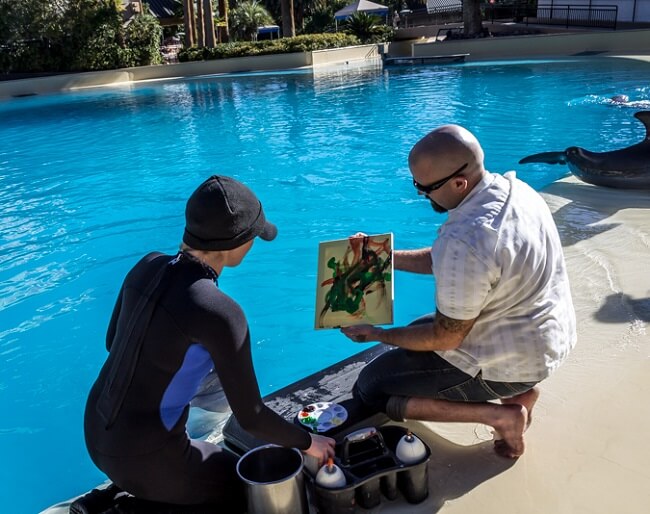 After completing his work of art, I was given a minute to thank him for a job well done. After giving Osborne a little affection and fresh fish we were off to the underwater viewing area to learn even more about dolphins.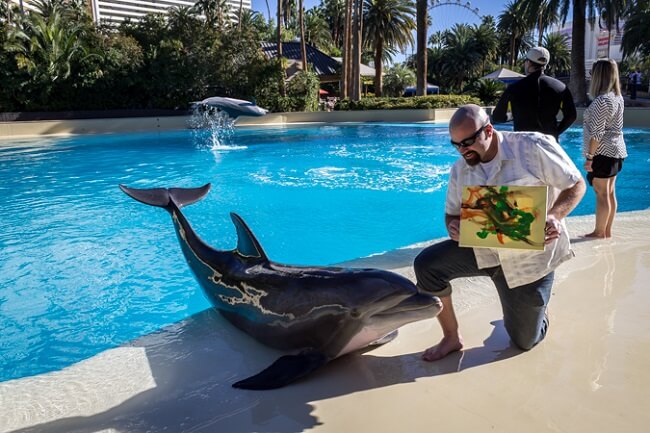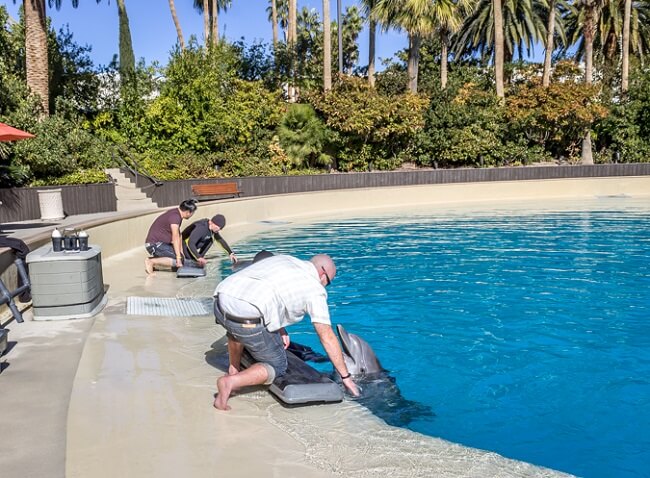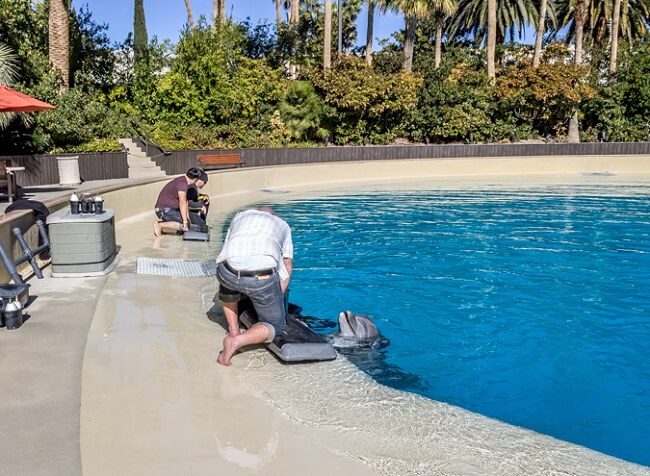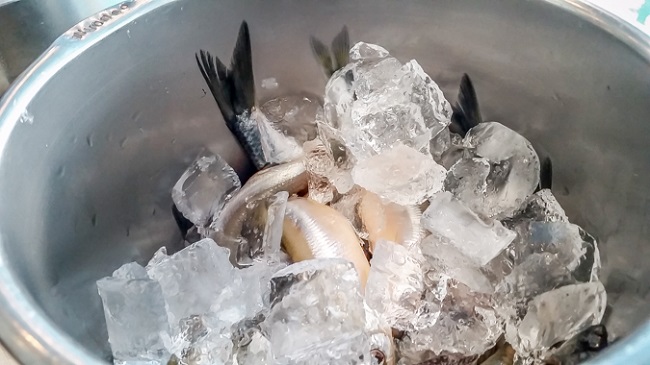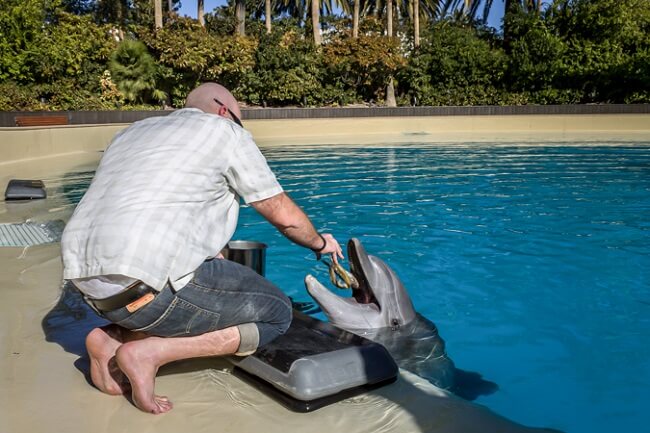 In the underwater viewing area is where we learned the most about dolphins.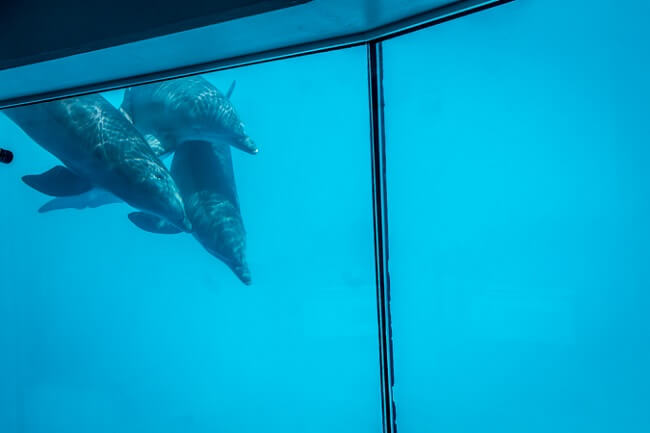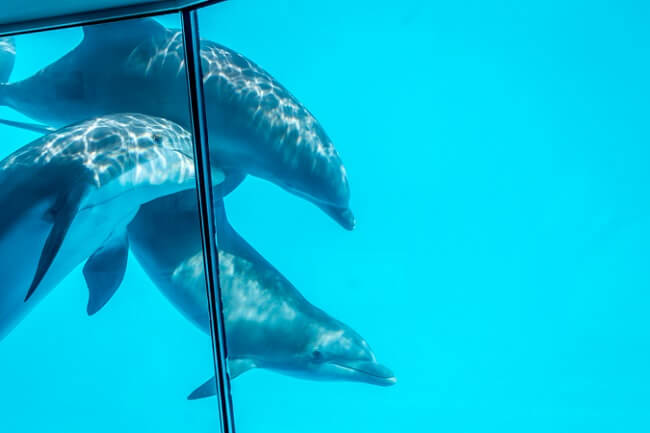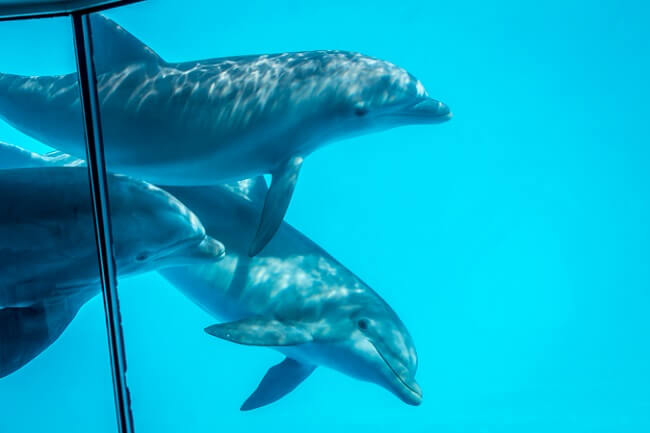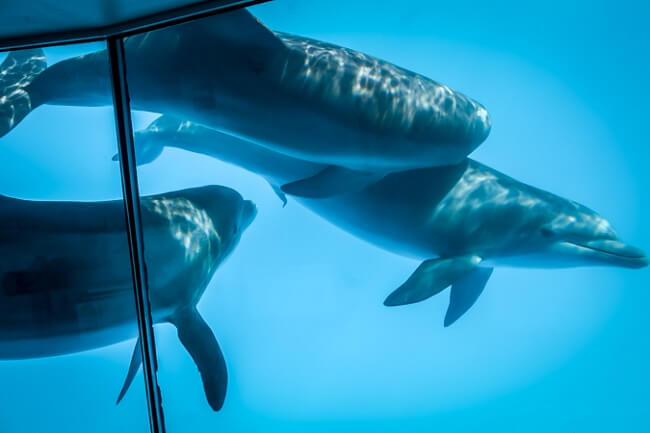 We learned a lot about dolphin anatomy and physiology. The staff was very thorough and as you can see from the following picture, left no stone unturned.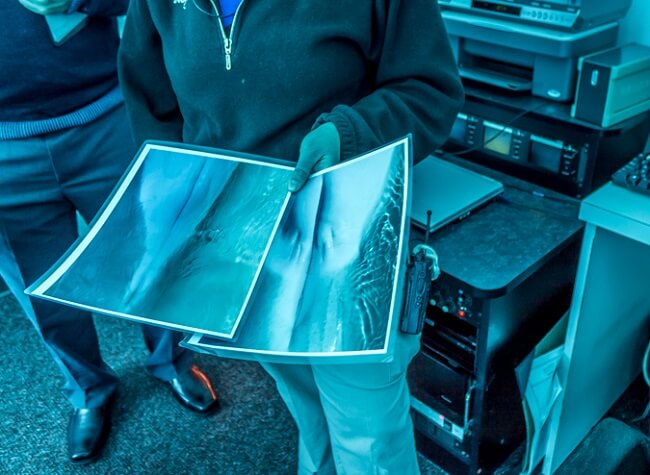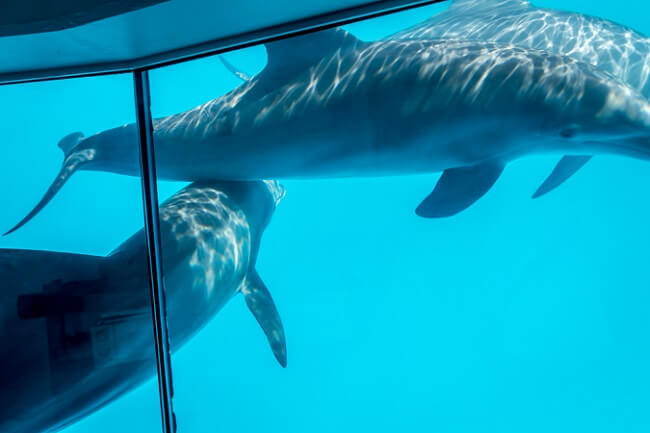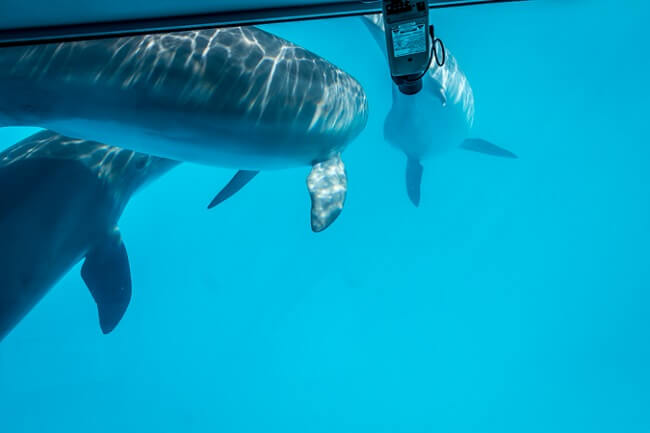 We learned way more than I ever expected.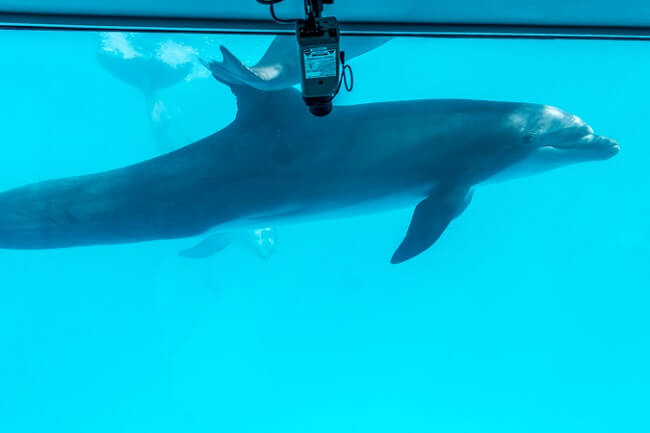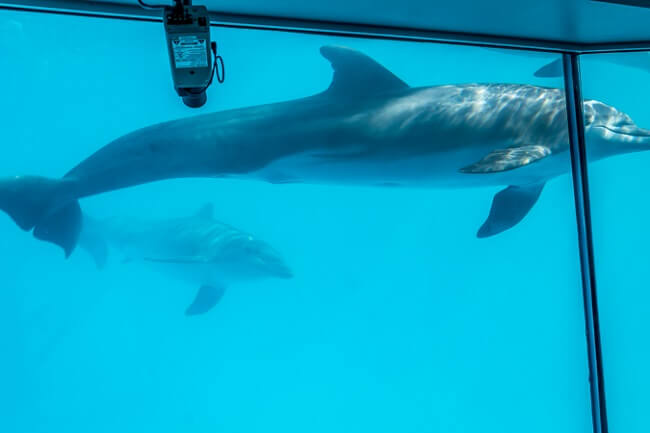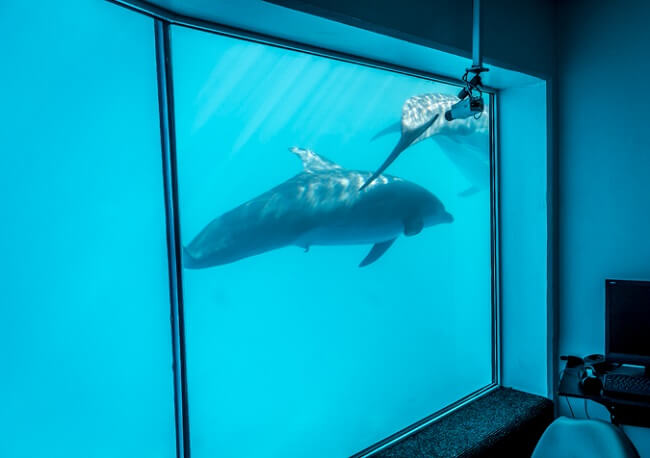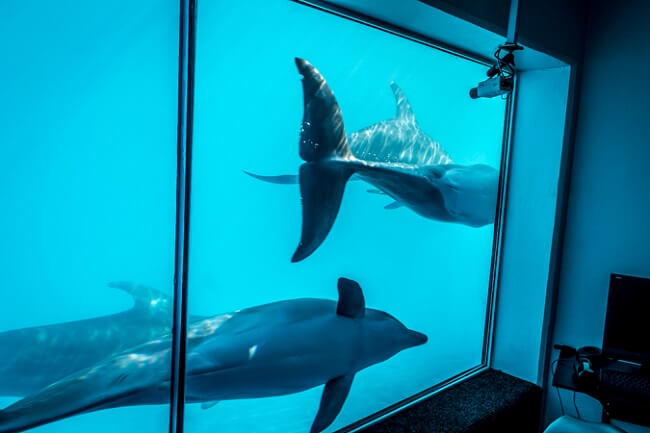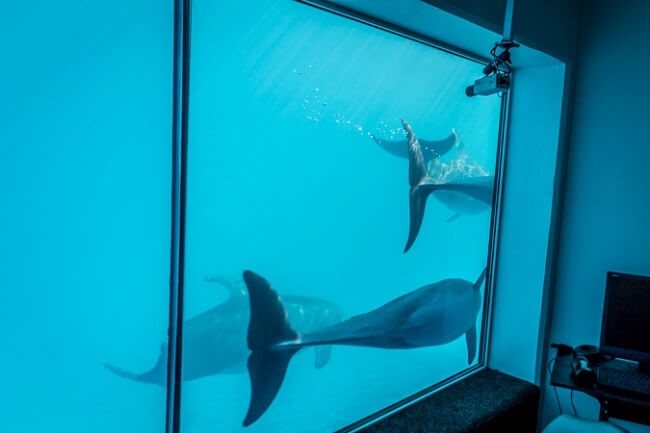 Painting with the Dolphins is something everyone should experience at some point in their lives. Getting face to face with Osborne made for an unforgettable experience and one that I will cherish for the rest of my life. Although my encounter was brief, I met a friend who will live in my heart forever.