Florida is home to a wide variety of bird species. There are over 500 species of birds that either live in the state or are passing through at some time or another during the course of their migration. According to the Florida Fish and Wildlife Conservation Commission, there are 196 species of birds breeding in Florida. The Great Blue Heron is a permanent resident and familiar sight to most Floridians. They can be found in wetlands across the state. I often see them alongside ponds, canals, lakes and river bends, perched atop small floating islands, and in the shallows. Most of the time they are either standing motionless waiting to snap up unsuspecting fish or stalking the edges of waterways. Sometimes I am fortunate enough to see an amazing catch.
While biking one day, I spotted a Great Blue Heron at the pond in front of our subdivision. He seemed to be zoning in on something so I stopped to take a few pictures. Almost immediately this regal looking creature dipped his long beak into the water and came up with an impressive size fish.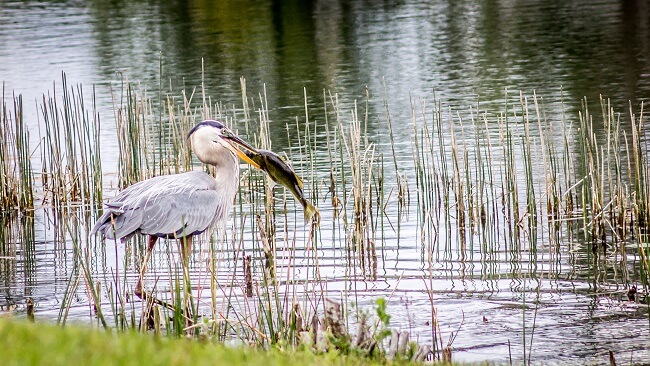 I was amazed by the spectacle and moved in for a closer shot but the bird wasn't having it.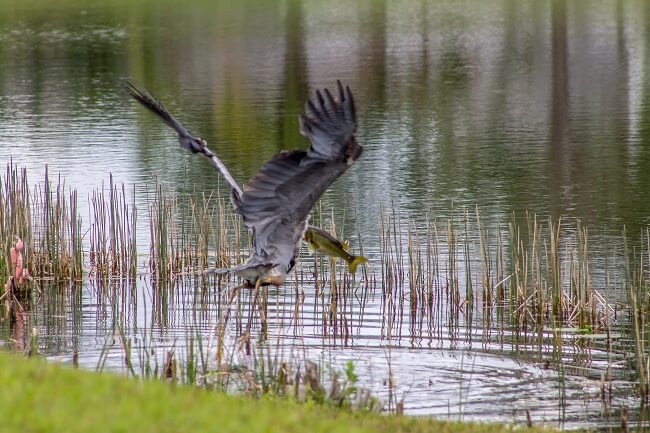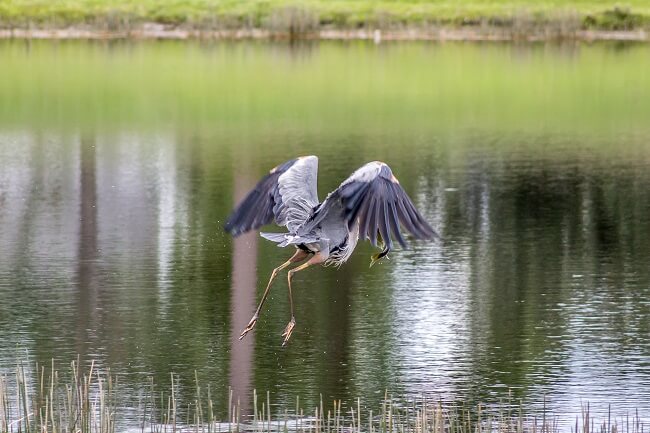 With a few pumps of its massive wings, it was off to the other side of the pond where I left it to enjoy its meal in peace.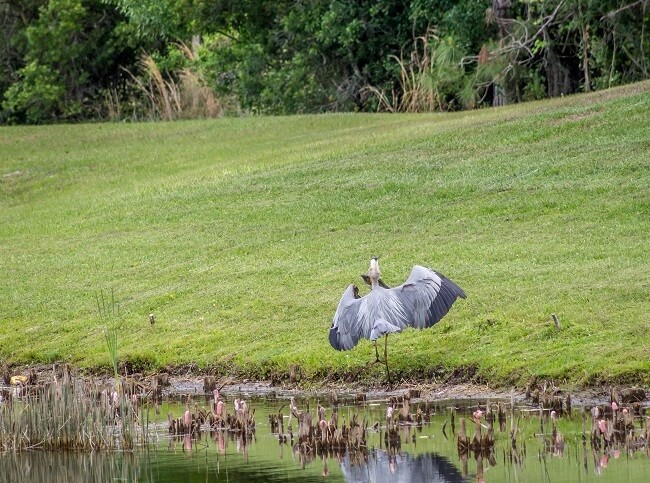 Its times like this I wish I would've had my camera set to burst mode.
On another occasion, while I was kayaking East Lake Tohopekaliga between Kissimmee and St. Cloud, I had another spectacular Great Blue Heron encounter. About a half hour into my trip I noticed a Great Blue Heron hunting in the shallows.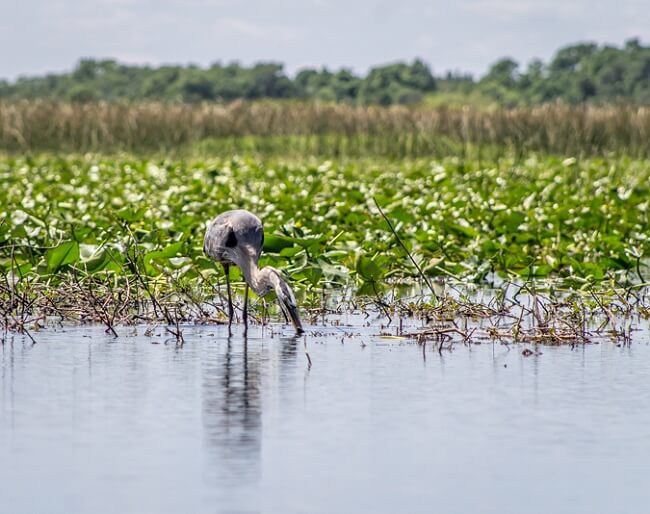 With a single precision strike, this majestic animal wrangled a huge freshwater eel.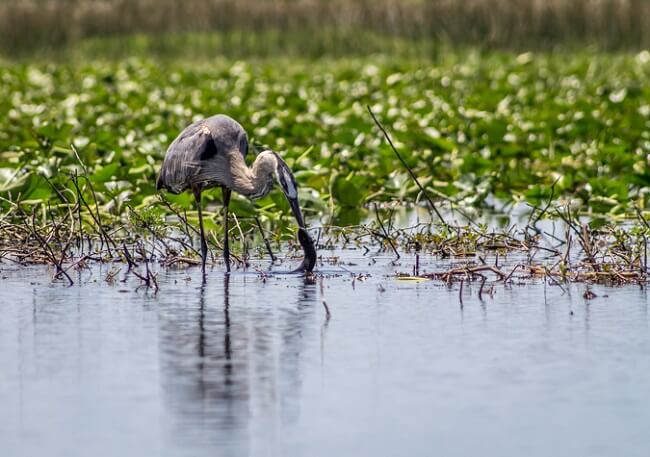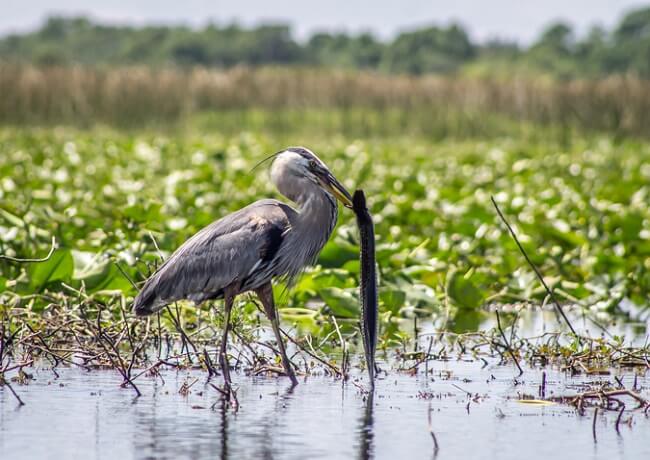 I kept my distance, this time, to keep from spooking the bird but it didn't seem comfortable enough to eat with me floating nearby so I paddled on a short while after.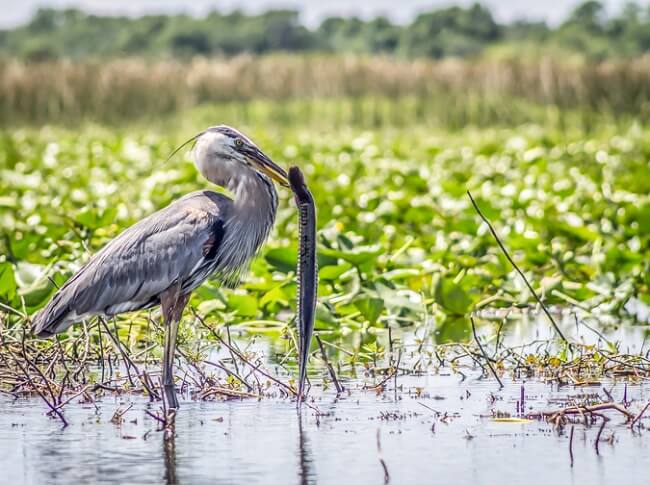 Whether you are just passing through or living in Florida, be on the lookout of the Great Blue Heron. You don't have to be an expert birder to enjoy this species. If you spot one, take a minute to admire it. If you are there at the right moment at the right time you could witness something amazing. With the many bodies of water scattered around the state, chances are pretty good you will witness an amazing catch of your own.