Live and Let Blog's Haunt of the Year award goes to none other than Universal Studios Halloween Horror Nights. Not because it just so happens to be the only haunt I visited this year either, because it is.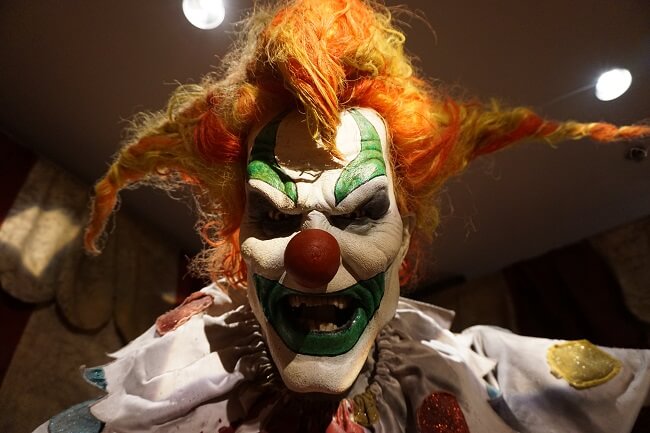 Nor is it simply because this is a sponsored post and I was given free admission, a lights on tour through three haunted houses, access to rides, and the RIP Experience either. I was in fact given those things but my opinion is still my opinion and if you want to hear it keep reading. Otherwise just scroll through and look at the pictures it's all good. After that if you don't agree this place is awesome then you just aren't a true horror fan.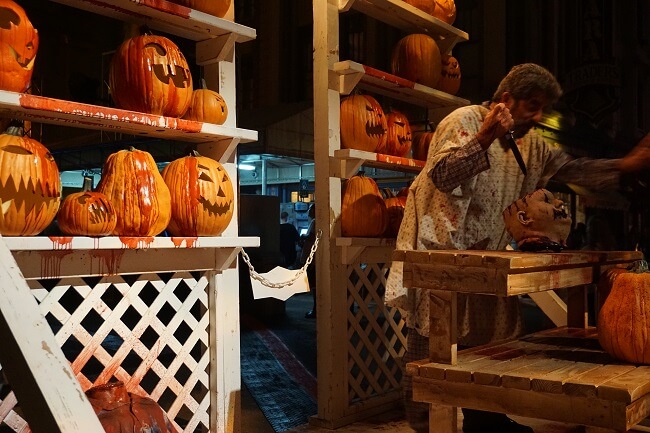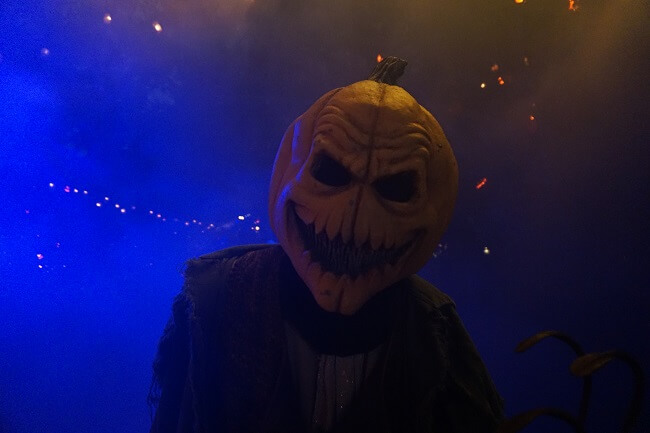 I have been to a lot of haunted houses in my day. My wife and I have both written about some them on her blog Life with Lisa. Universal Studios Halloween Horror Nights ranks up there as one of my all-time faves. Not only is the venue bigger than any haunt I have ever been given the opportunity to experience but it is packed with so many more themes than your average haunted attraction. Oh and did I mention there are rides?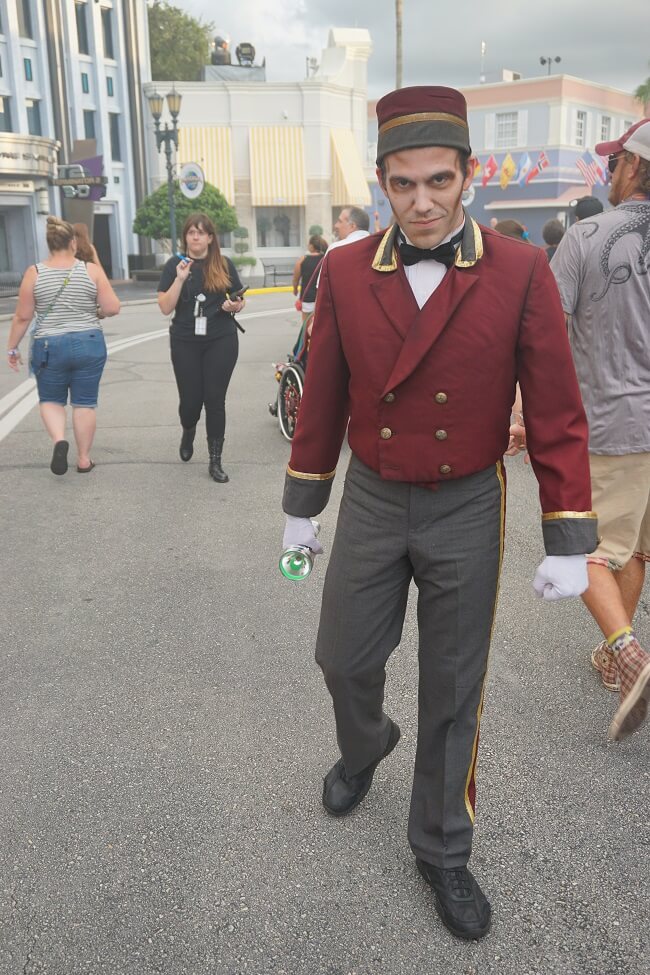 As soon as I passed through the security checkpoint, I knew I was in for a spooktacular evening. Roaming the streets there seemed to be hundreds of zombies, spooks, creeps, and ghouls lurking in the shadows and moving through the crowds wanting nothing more than to give you a scare. There are more scare actors in this place than anywhere I have ever been. Oh the horrors!
Tell me this guy isn't creepy as hell.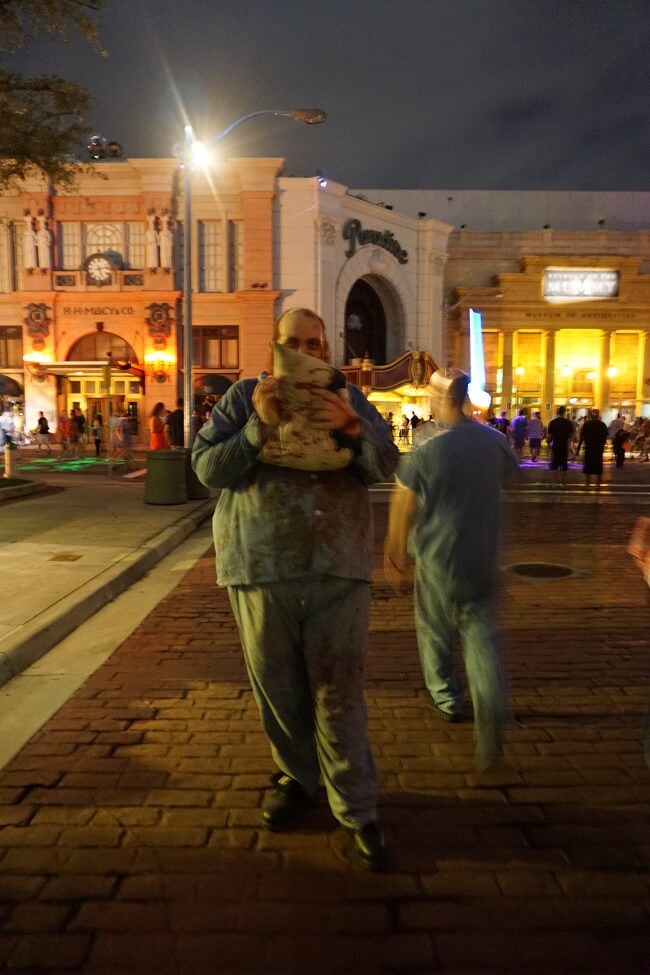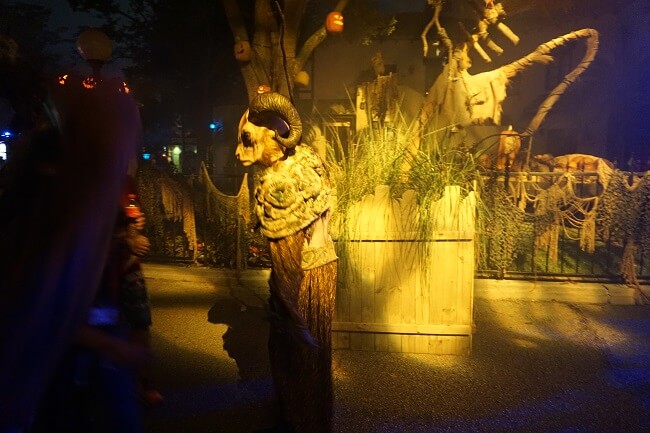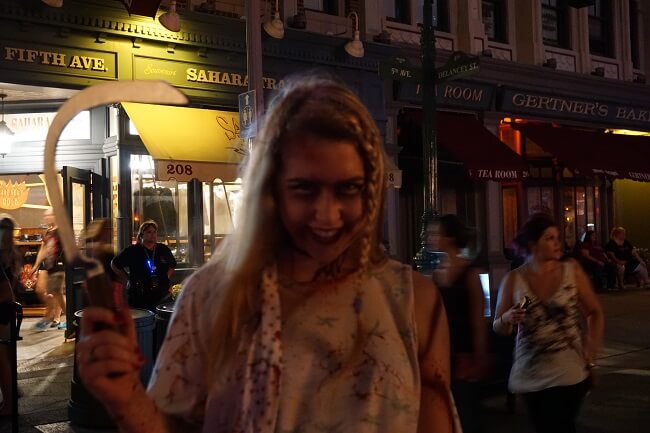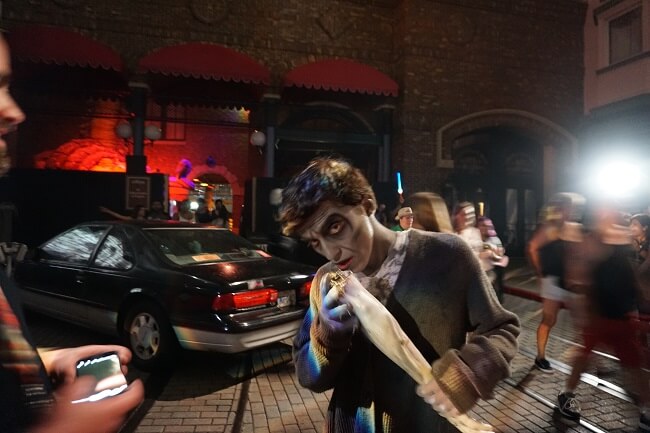 I am a horror fan through and through so after walking through the houses and being brought back with the lights turned on I was in horror heaven.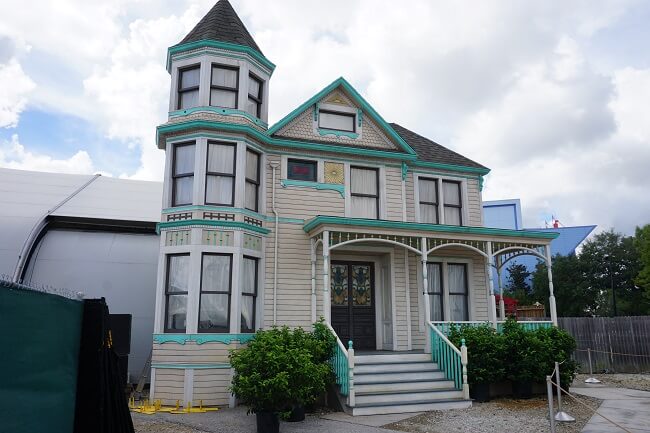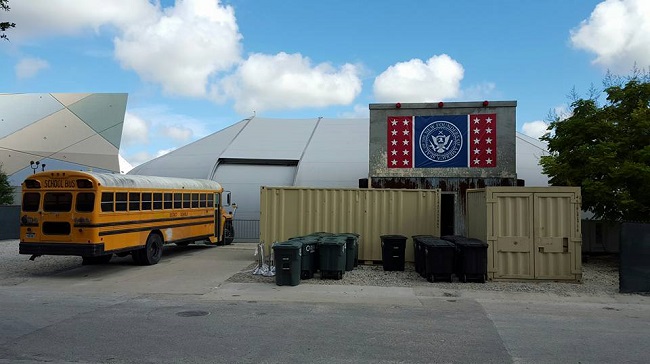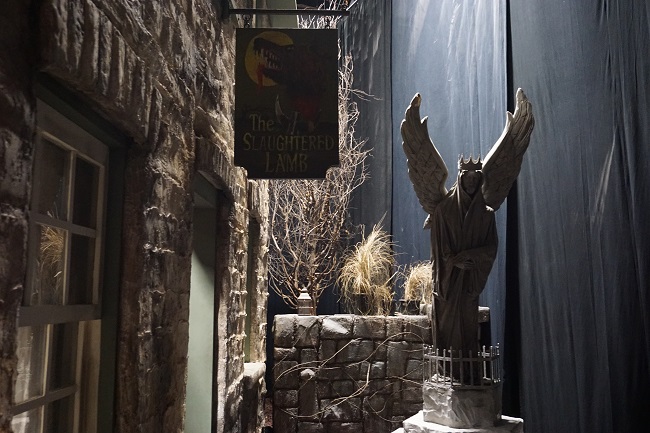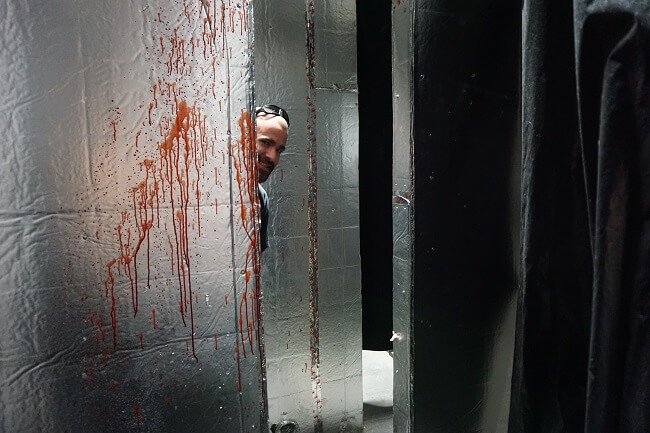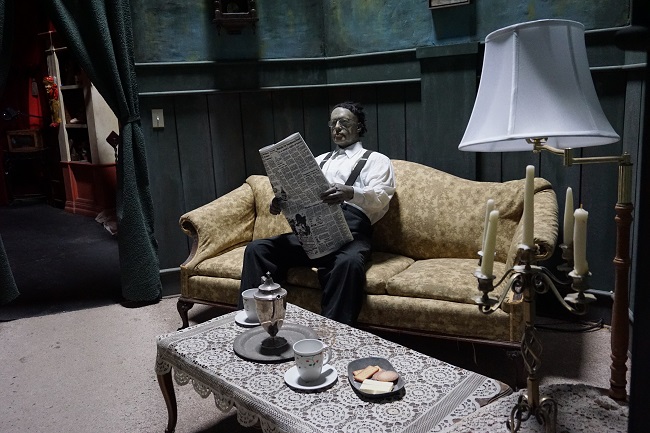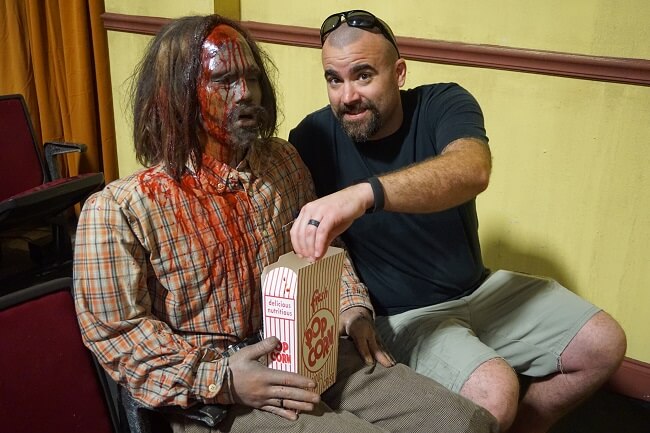 I love looking at all the gory details and examining the inner workings. I get most of my satisfaction from checking out the props and artwork. Check out this werewolf from American Werewolf in London!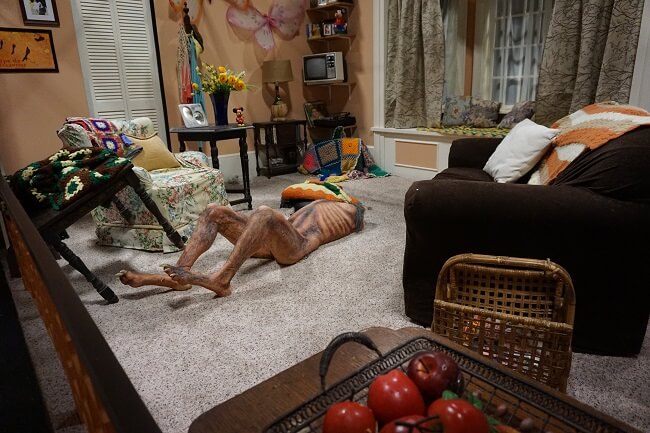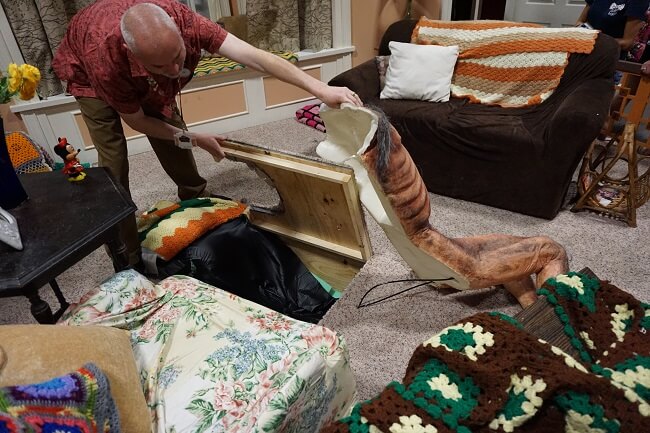 Sorry, had to check.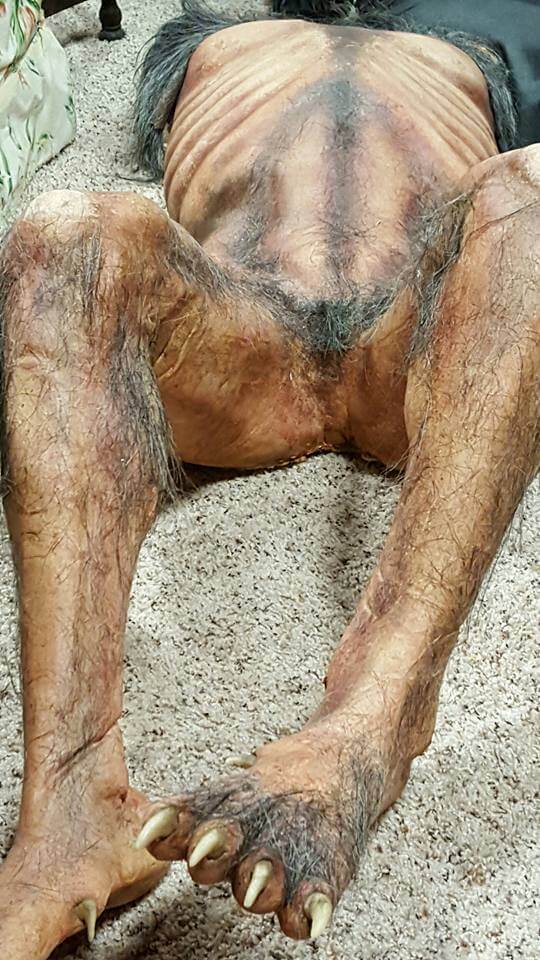 It's hard to say which house was my favorite as I appreciated each one for what it was.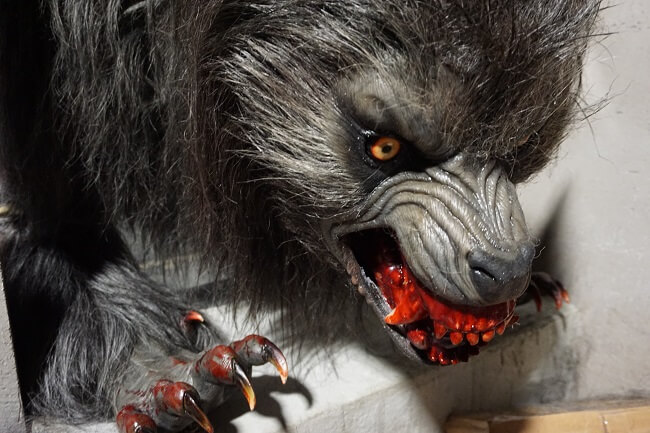 But if I were forced to choose I would say my favorite house was American Werewolf in London.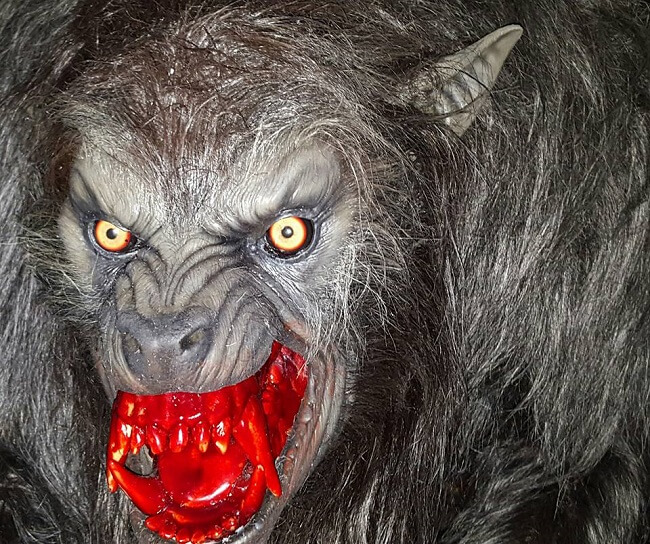 I mean just look at the glorious beasts!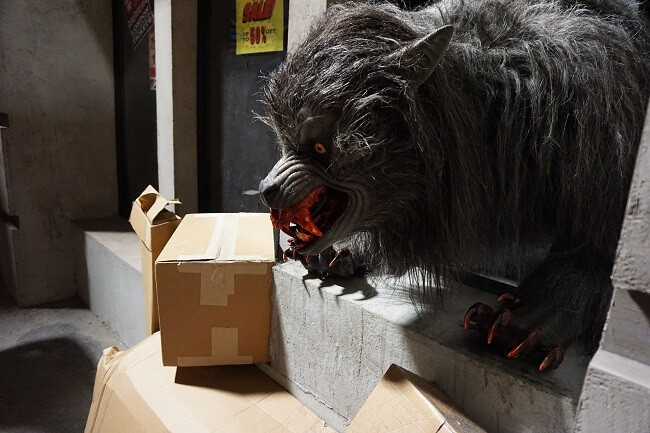 Oh the carnage!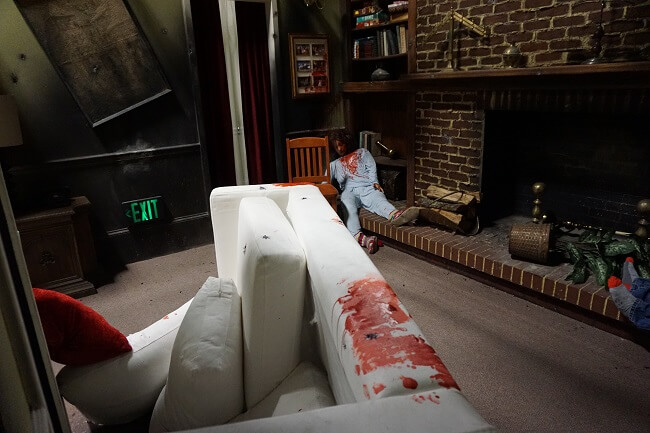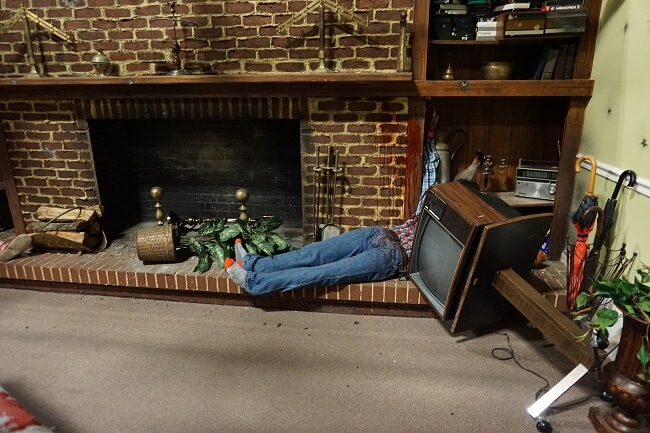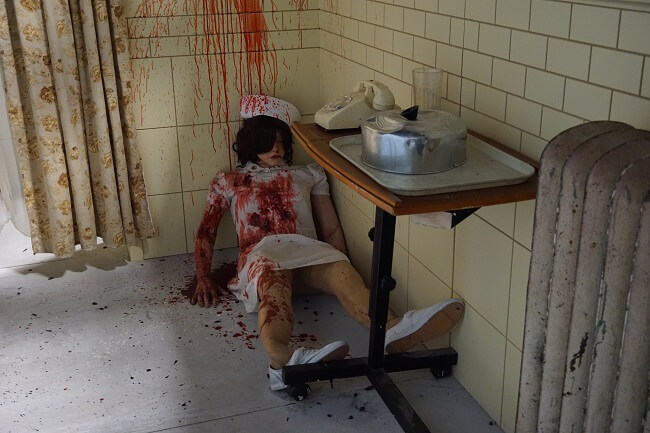 Of course I'm a huge Purge fan.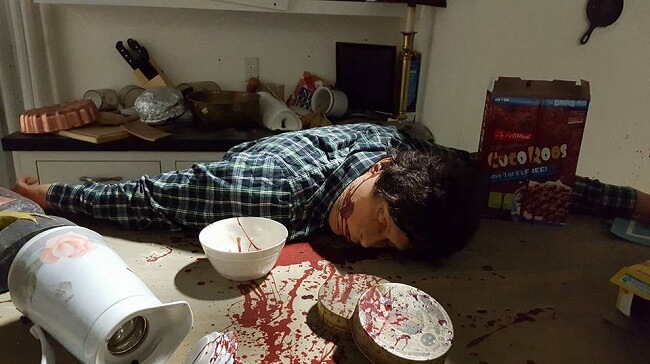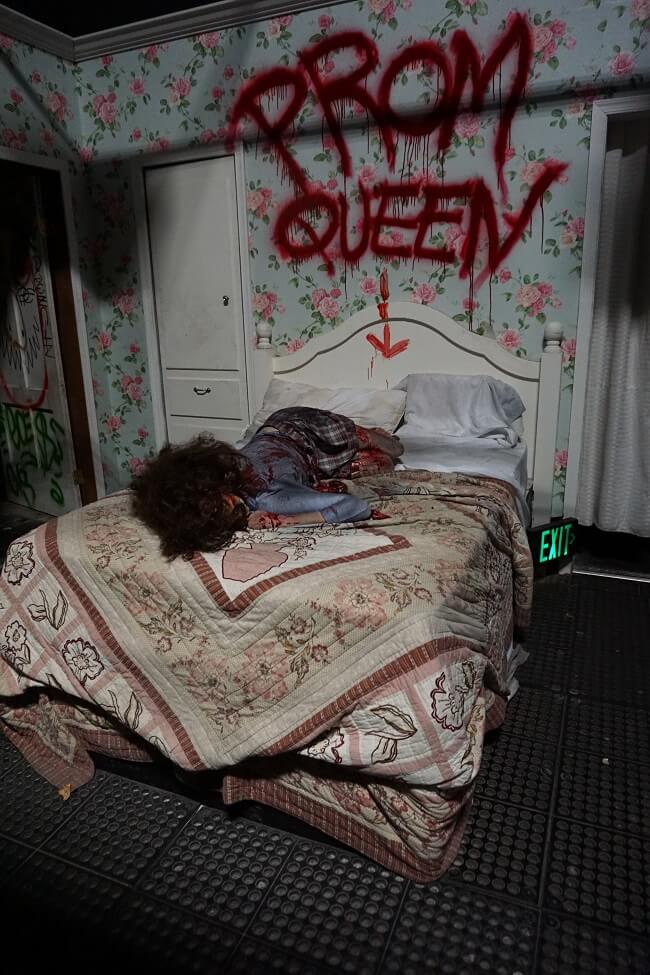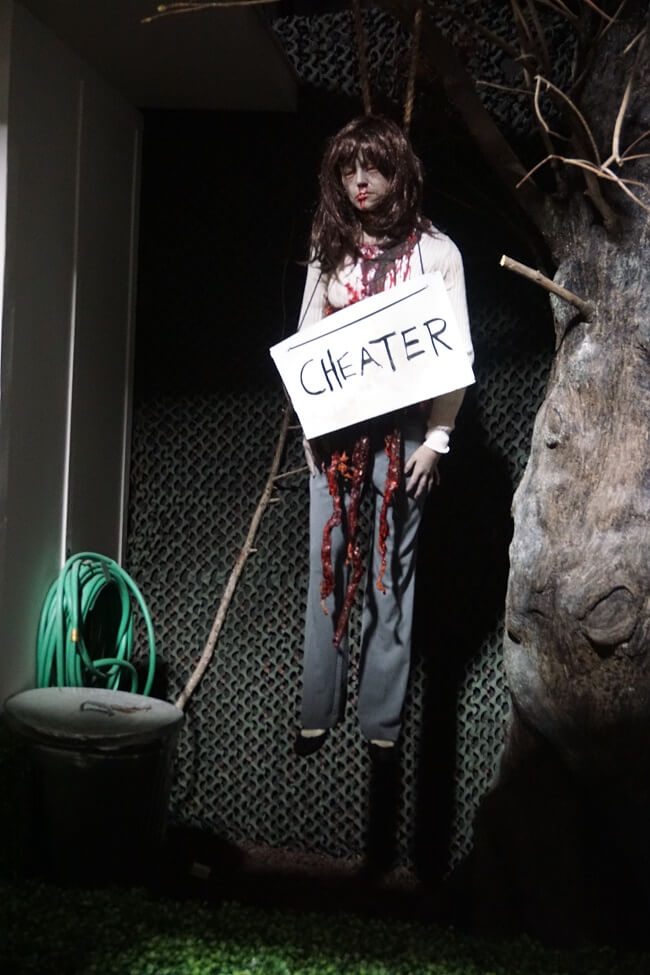 But there is also a special place in my heart for Insidious.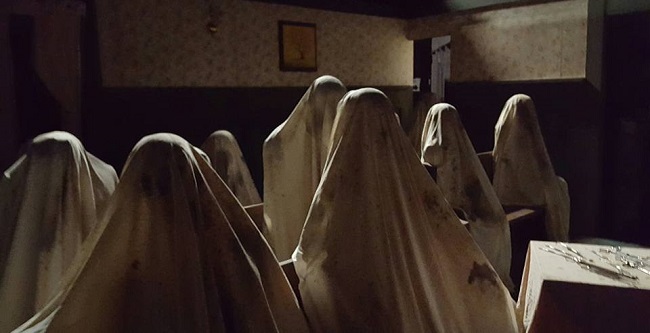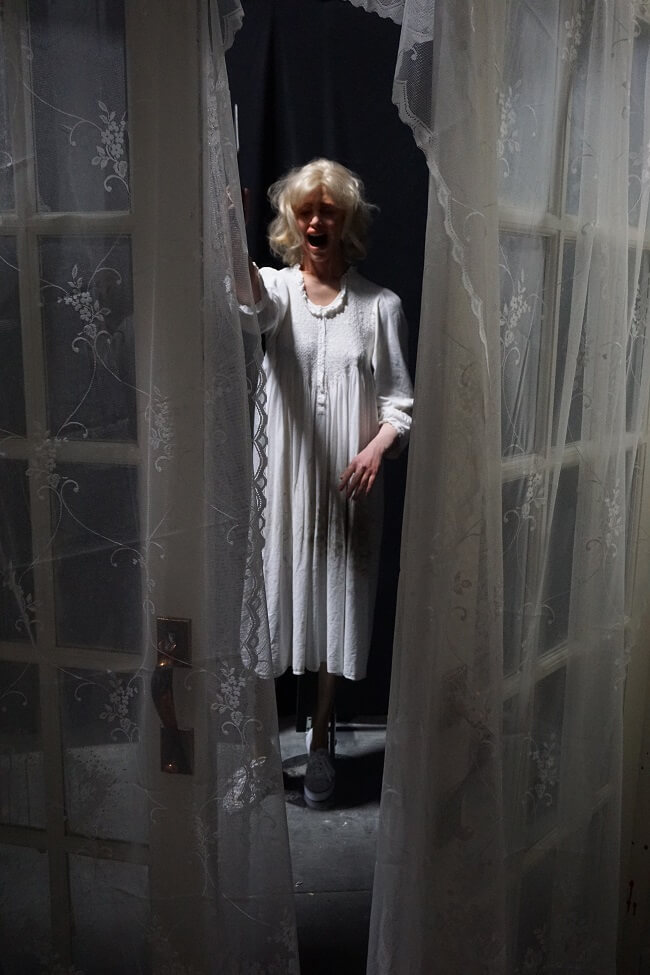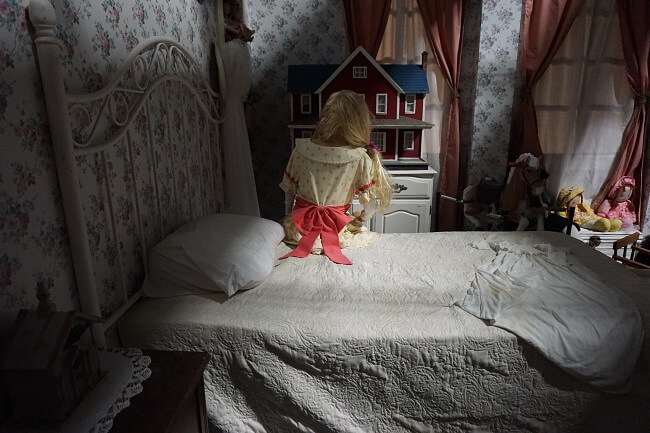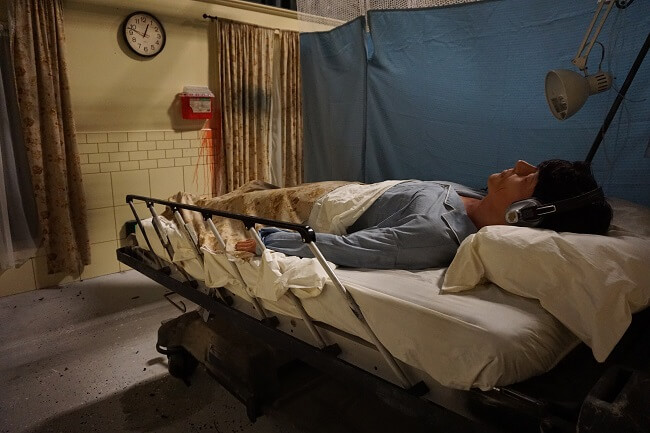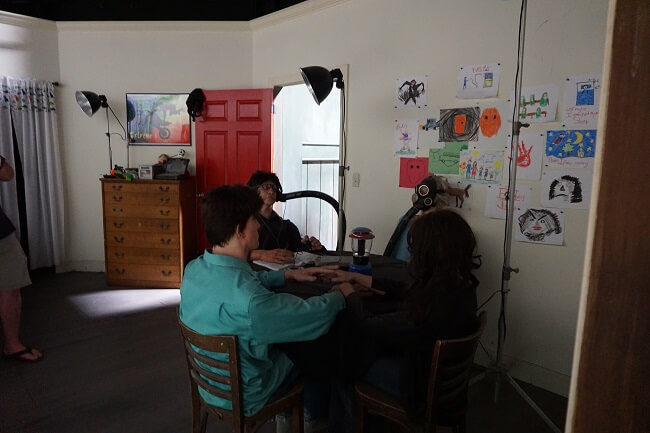 There is just something about werewolves I have always been drawn to.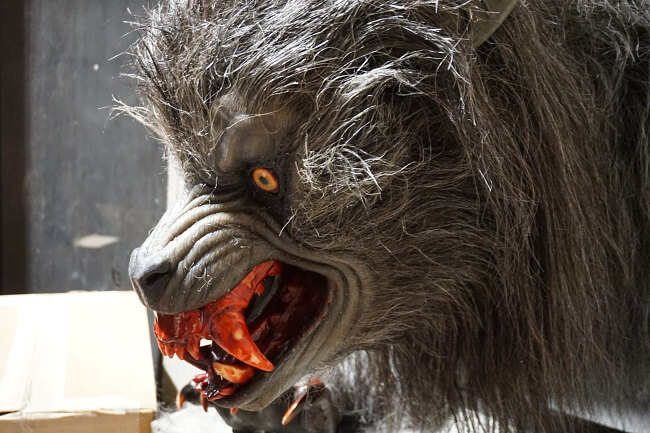 Regardless of which house is my favorite you can see they really put a lot of attention into detail which makes for an awesome experience. If you have any appreciation for the art of haunted housery you will love this place. If you haven't been, you should at least go once in your life. Or you could wait for the afterlife, that's fine too I guess. I'm sure you'll find a place to fit in.