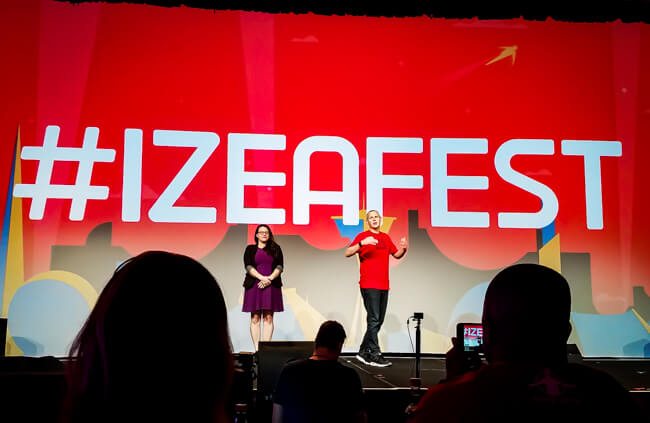 IZEAFest 2017 was the best one yet. I learned something new from each speaker and walked away fully inspired. I loved the venue and the after parties (Exclusive Networking Events) and even made a few new connections. If you want to learn how to be a better blogger, increase your social media impact and not be bored out of your skull, then IZEA conferences are for you. They always have great speakers and awesome performances. Although you learn a lot, dull moments are few and far between. Some conferences can be a real snooze fest. IZEAFest never disappoints.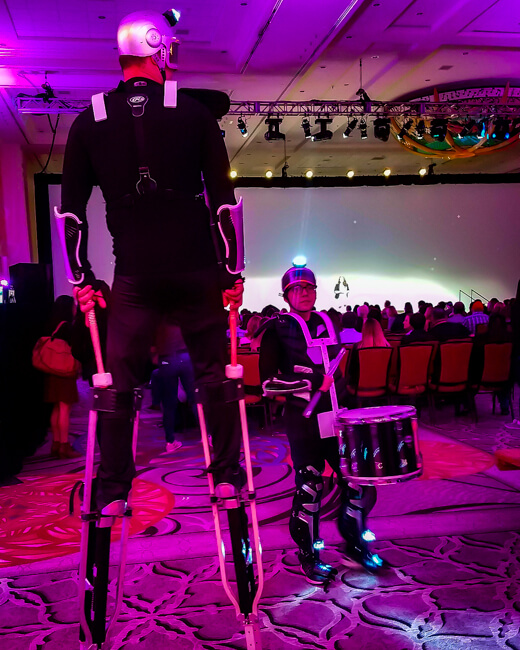 IZEAFest 2017 kicked off with an illumination performance that was unlike anything I'd ever seen. Nothing like drummers on stilts and a light show to titillate your senses. After grabbing your attention it's up to the speakers to keep you focused. IZEA always has an impressive lineup of industry leading brands, agencies, and influencers. This year was even more impressive than the last.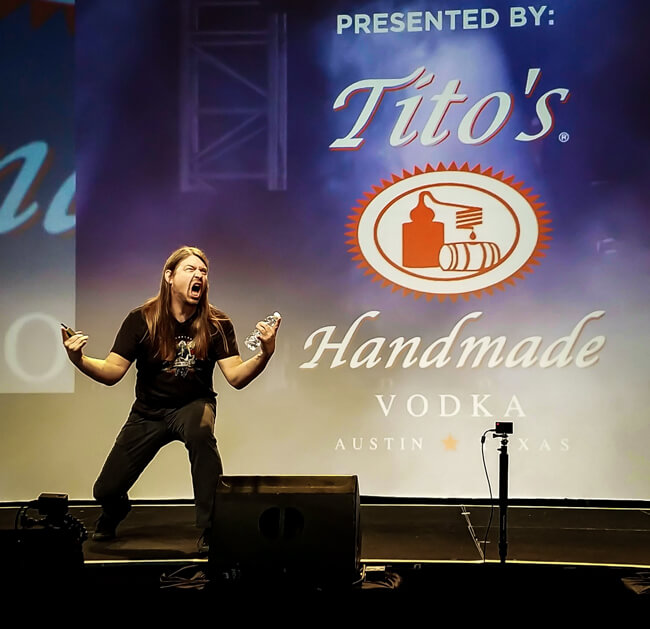 Eric Melin was by far my favorite speaker. He's on some whole nother level. His speech absolutely rocked. As the 2013 World Air Guitar Champion what else would you expect? Just being in the same room as this guy inspires creativity. His excellent communication skills, rocking personality, world class air guitar skills, and message of world peace definitely struck a chord. The world needs more men like this. Eric Melin straight up kicks ass.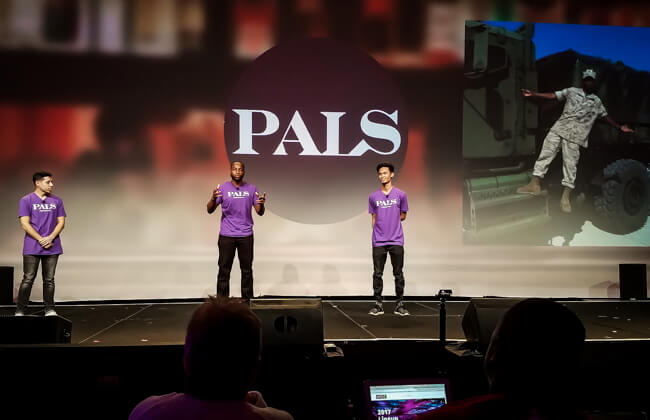 You know who else kicks ass? Jeff Thelusme the owner of PALS. He's a 26-year-old Marine working on his Master's Degree who came up with one of the best apps of all time. PALS is a mobile drinking application that you can use to buy your friend a drink. No matter where they are, no matter what they are doing PALS, is a great way to show your friends you care.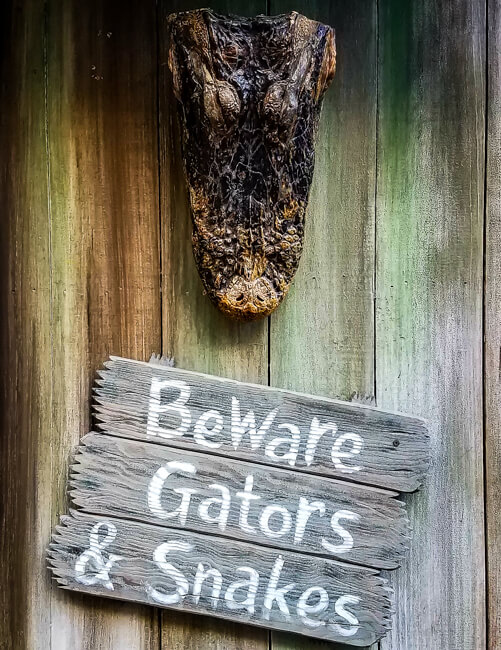 Great conferences need a great venue. IZEA did a great job picking out this one. Gaylord Palms Resort and Convention Center is loaded with lush foliage, winding waterways, and wildlife habitats. Key West Lagoon is the largest exhibit of its type and home to some monster fish. I caught the 1 pm fish feeding show after lunch. They've got some big tarpon in there.
After the show, we dropped by Gator Springs to get a gander of their grunts (baby alligators), turtles, and snakes. You can even take a pic with a gator free of charge! Feedings are around 6:30 p.m. Tuesday and Saturday (and before handling). For those of you that haven't, you should watch a feeding at least once in your life.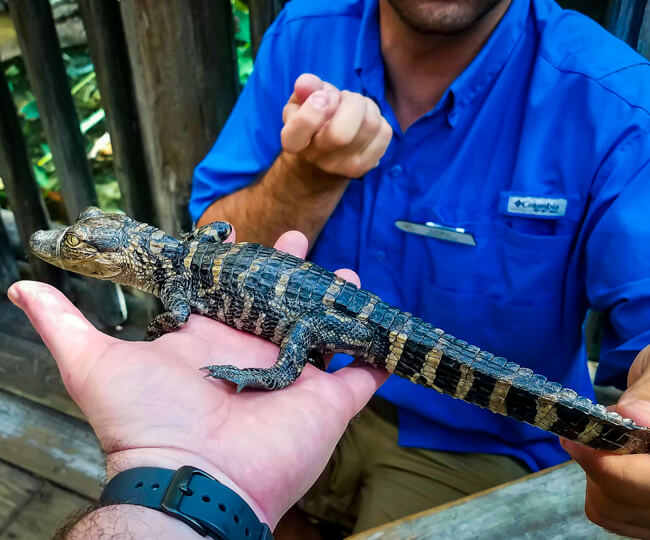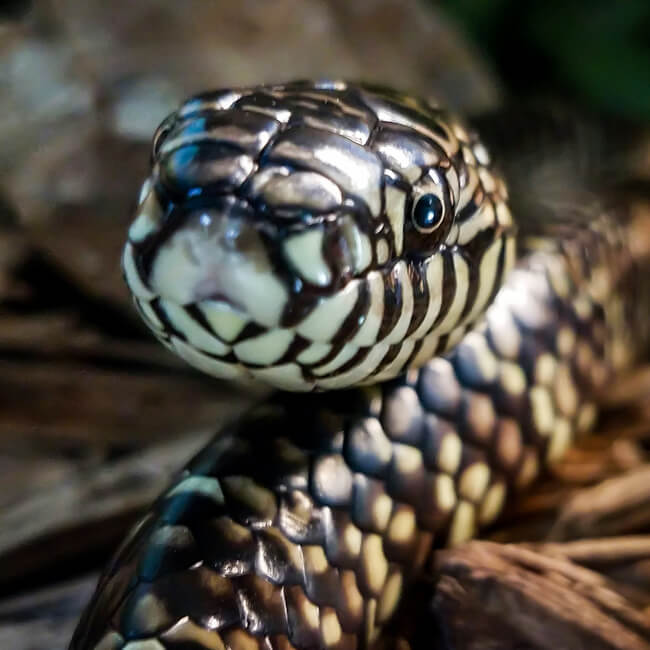 Friday night we had Universal's Islands of Adventure all to ourselves. We also had an open bar. What an incredible combination! I had a great time riding rides, meeting Marvel characters, introducing myself to fellow bloggers, chatting up media gurus, and a few vendors. This event alone was well worth the registration cost. Shout out to all the sponsors!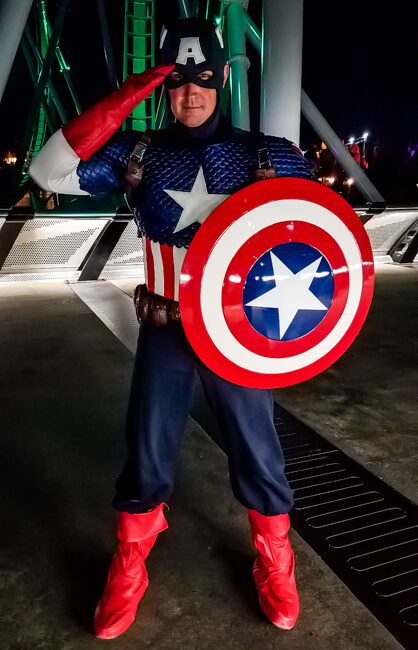 The conference culminated in a ton of giveaways. I wasn't lucky enough to win any of the laptops or other products but I can't complain. I definitely got my money's worth. I learned a lot, the speakers were top notch, the venue was great, I met new people, made new connections, and I'm reinvigorated and even more inspired to create better content. See you in 2018 IZEA!