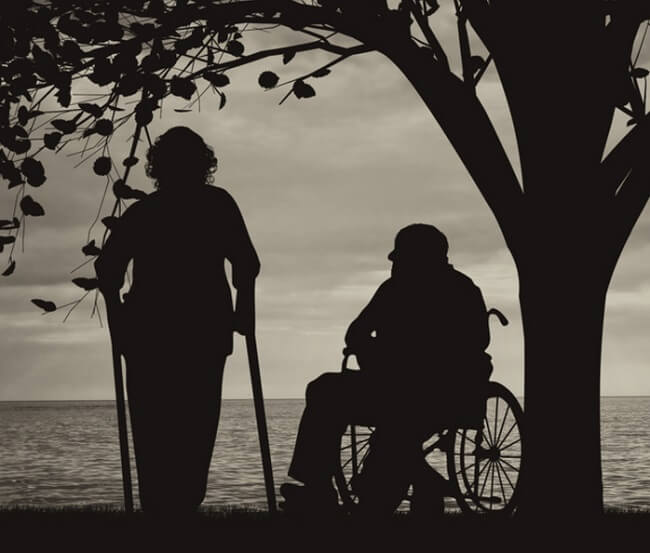 Most of us love our parents and want the best for them. Sometimes it can be hard to accept the fact they are getting older and becoming less capable of taking care of themselves. Although some of us will be forced to move our elderly parents into an assisted living or independent living facility due to safety concerns, others can live by themselves just fine. With a few precautions and the right equipment you can help your parents maintain the quality of life they are accustomed to, increase their safety, and your peace of mind.
Install Safety Equipment
Handrails in the restrooms can help your parents get up and down safely and takes a little pressure off their aging joints and bones. Non-slip mats in the shower and bath area combined with handrails and easy to reach detachable showerheads can help them maintain good hygiene and avoid slips and falls. Make sure ramps, stairwells, and walkways are solid and free of obstructions. Always make mobility devices like powerchairs, lifts, wheelchairs, walkers, canes, etc. are working properly and not on the verge of falling apart. To keep them from roaming around in the dark and hurting themselves install a programmable thermostat to keep them comfortable through the night. Use smart devices capable of voice control and be available to help if there is ever a problem. Place laminated lists of important phone numbers in easily accessible areas and help them organize their pills to be sure they are taking the right ones at the right time.
Home Security
Your parents need a quality home security system capable of providing both security and safety. Not only does the system need to be equipped with motion detectors and door and window sensors, your system should also monitor smoke, carbon monoxide, and water leaks. Live support is best but in addition, you may want to set it up so that you get alerts as well so that you can respond quickly in the event of an emergency situation and make sure they are getting the help they need. Make sure doors, windows and locks are secure and exterior lights are on timers to deter criminals.
Medical Alerts
A medical alert system like Life Alert will help your parents get help in dire situations. If they slip and fall or are unable to call out for help vocally triggering voice-activated devices, they can press a button to summon emergency personnel. Your parents can also request you be notified in the event of an emergency. If they have any health concerns it's a great idea to get medical bracelets or pendants to better inform healthcare professionals.
Help Out Every Now and Then
Dropping by once a week or a few times a month gives you the opportunity to help out a bit. Maintaining a healthy living space, getting groceries, going shopping, doing laundry, or even bringing out the trash can become hazardous activities. Your parents may not want the help because they want to remain independent but you should help out anyway if you notice safety issues. Getting old isn't easy but it's important to make sure your parents aren't a threat to themselves or other people so they can maintain their independence for as long as possible.