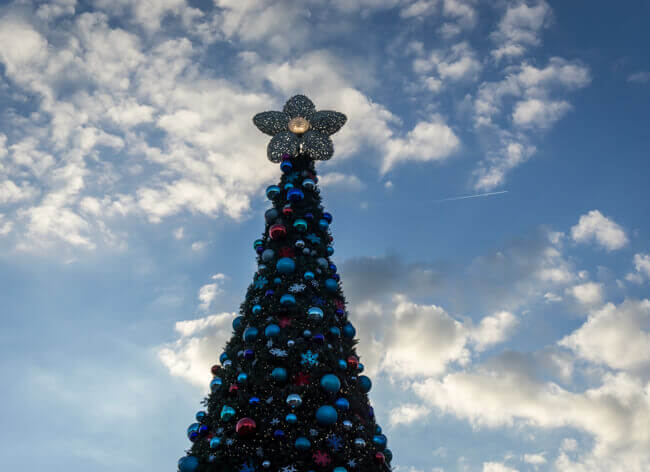 There's a little something going on for everyone at SeaWorld's Christmas Celebration. The park is decked out in holiday décor, Christmas lights, and there's even snow. You can catch one of several live shows, connect with nature, have dinner with Rudolf, and shop along the streets in a very merry and festive environment. SeaWorld brings Christmas to life in all sorts of unique and amazing ways.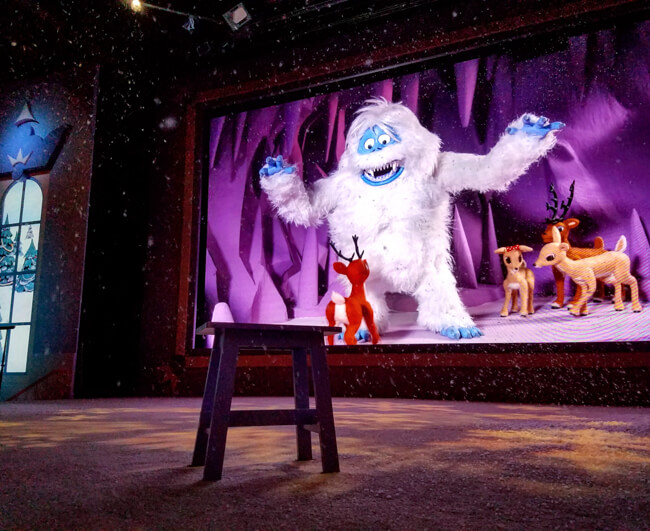 My evening started off with dinner reservations at Seafire Grill at SeaWorld Orlando. Dinner with Rudolph is a family-style dining experience where you can enjoy all your holiday favorites along with a movie, indoor snowflakes, and a live performance featuring Rudolph the red-nosed reindeer. After the show, you and your family can exchange hugs with Rudolph while taking great holiday photos. Selfies are also allowed.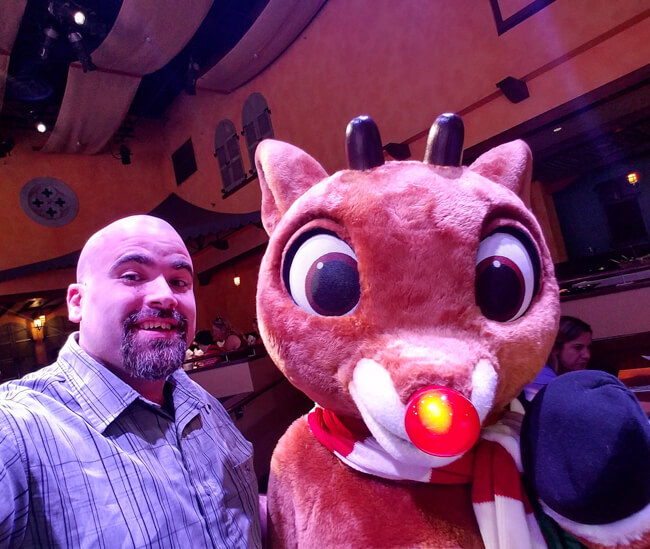 Afterwards, I made my way towards the Sea of Trees holiday light show on the water. The air was filled with Christmas carols and holiday cheer. As the lights twinkled on the water people were singing, taking pictures, and holding their loved ones tight. It was a magical experience for everyone and even brought us closer together despite the fact we were already brimming with Christmas spirit.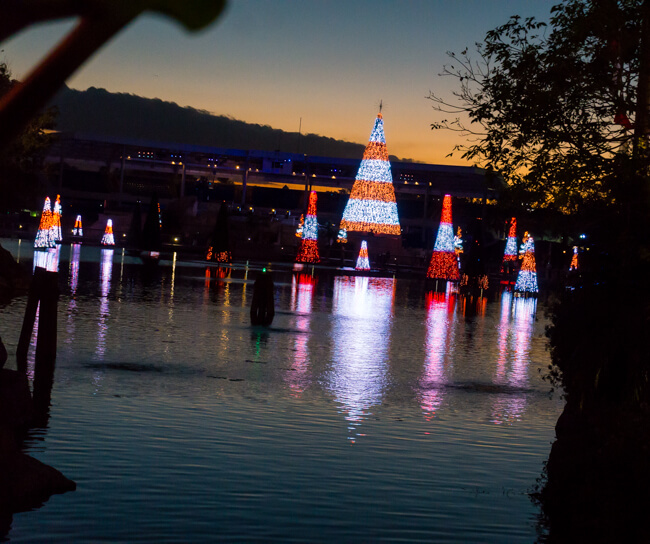 O Wondrous Night is a fantastic performance that tells the story of Christmas in a very unique, fun, and entertaining way.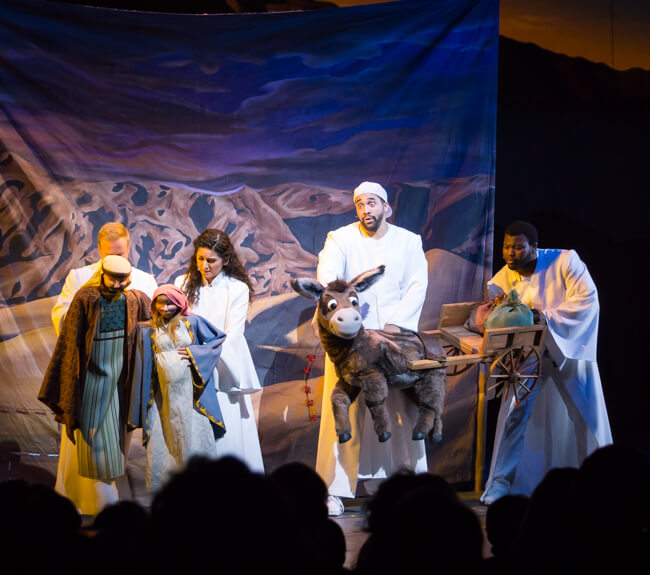 The show will warm your heart, make you laugh, and dazzle you like you've never been dazzled before.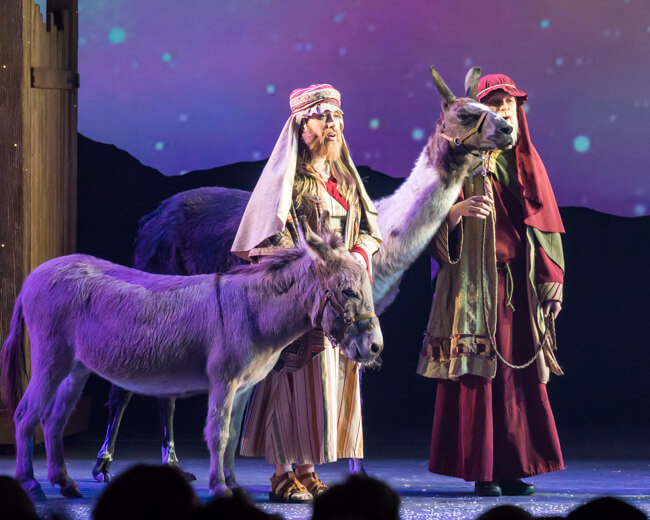 O Wondrous Night is a mixture of song, dance, and puppetry that culminates in the release of live doves.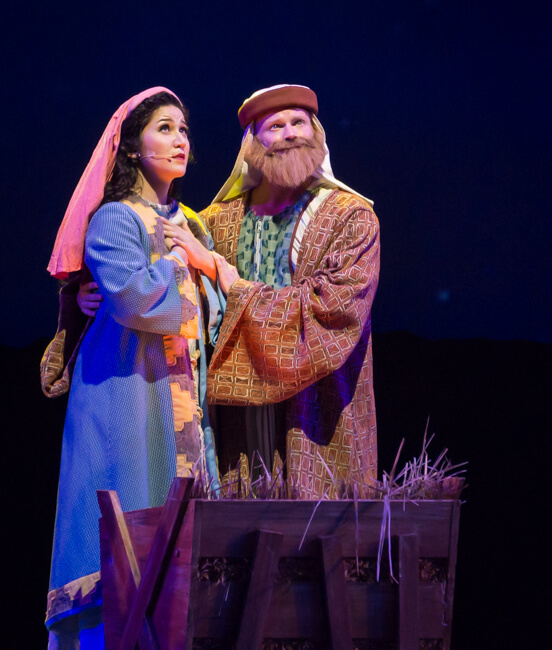 Actual livestock is brought on stage for one of the liveliest holiday performances you will ever see. You really don't want to miss this one.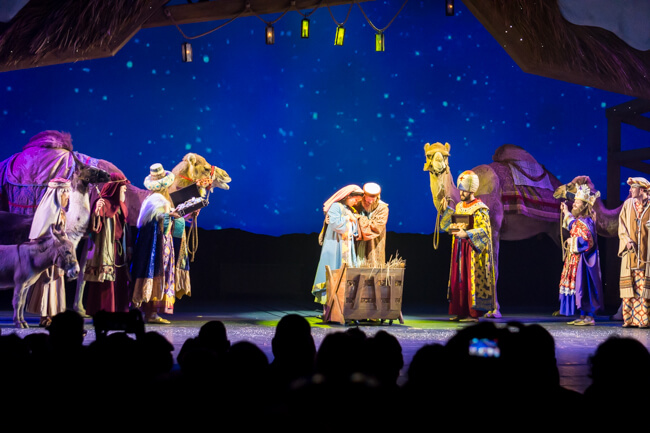 Shark Encounter at SeaWorld Orlando has always been one of my favorite places to visit. It's one of those attractions that I never want to miss no matter what time of year it is.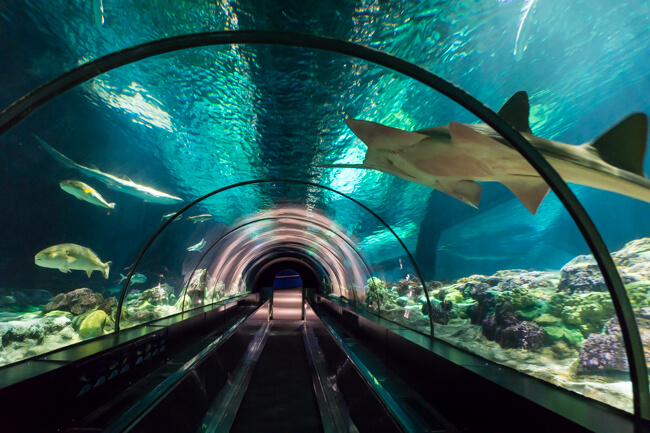 SeaWorld's collection of marine life is spectacular.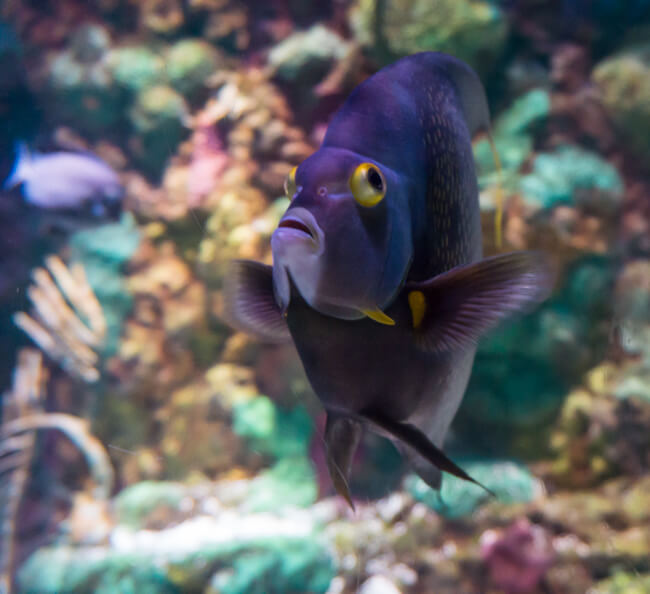 You can view and enjoy several species of bright and colorful fish and underwater predators.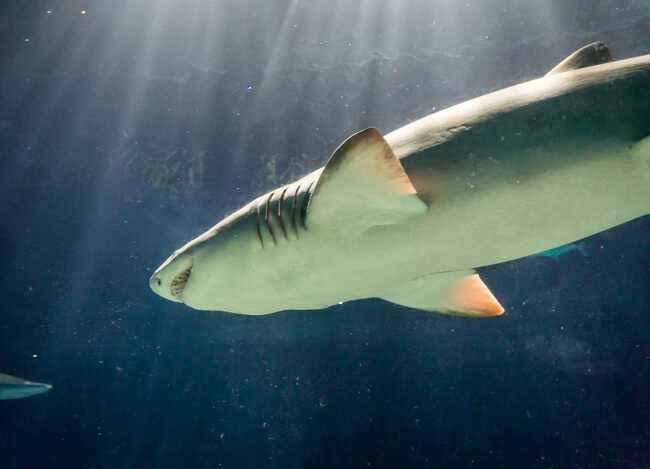 They also have some of the biggest lionfish I've ever seen.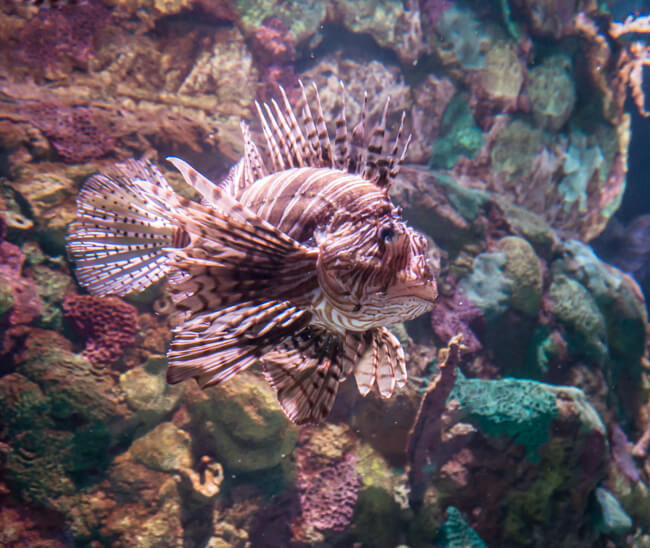 You can see and learn about all sorts of sea creatures including barracudas and several species of sharks.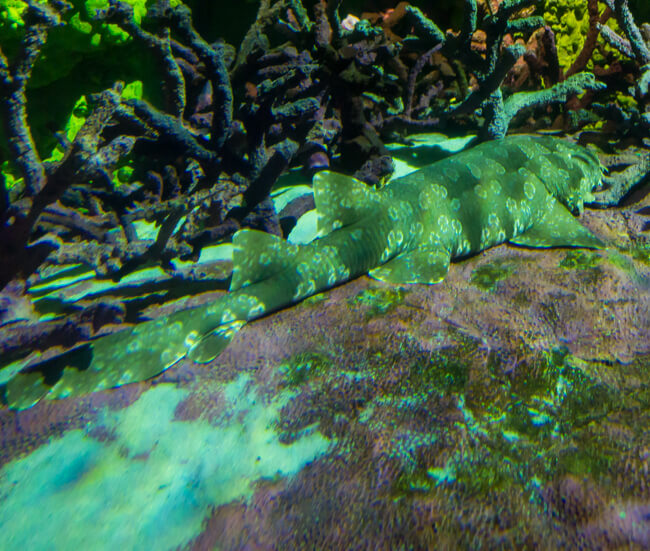 I absolutely love this place.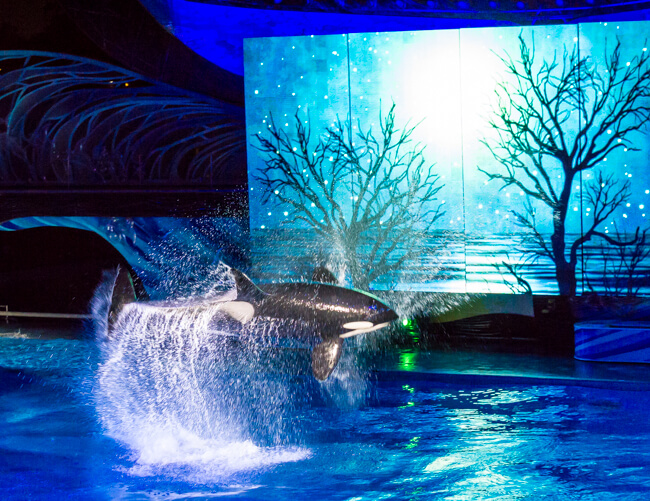 No trip to SeaWorld is complete without a visit to Shamu Stadium. Shamu Christmas Miracles is a Christmas themed nighttime holiday show the will leave you and your family completely amazed and full of holiday cheer. Shortly after the music starts playing killer whales rip through the water and soar through the air spreading excitement and awe to everyone in attendance. Shamu Christmas Miracles is a story of reflection, understanding, peace, friendship, and the beauty and power of nature. Catch the last show and you'll wrap up the evening in true holiday style.