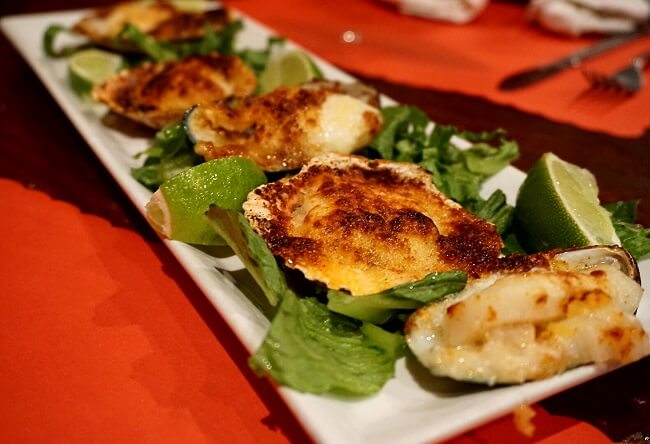 While on another awesome date night with my wife, I stumbled on an incredible restaurant. She was driving when we decided it was time to eat so I had plenty of time to scroll through search results on my phone. As usual, I was in the mood for something new. When I discovered Ceviche House, I immediately set it as our next destination. I had never eaten at a Peruvian restaurant before and love ceviche so it only made sense.
As soon as I opened the door, I knew we were in for a great experience. The restaurant was packed with Spanish-speaking people and the décor had a really nice, upscale feel. The walls are loaded with beautiful paintings that inspired me to learn more about Peru's rich cultural and art history while we waited on our food.
Although the restaurant was packed, we never had to wait long for service. Almost as soon as we were seated we were provided menus, our drink order was taken, and we were served an amazing appetizer. They brought out these huge pieces of fried corn that you dip in a green sauce. It was absolutely delicious.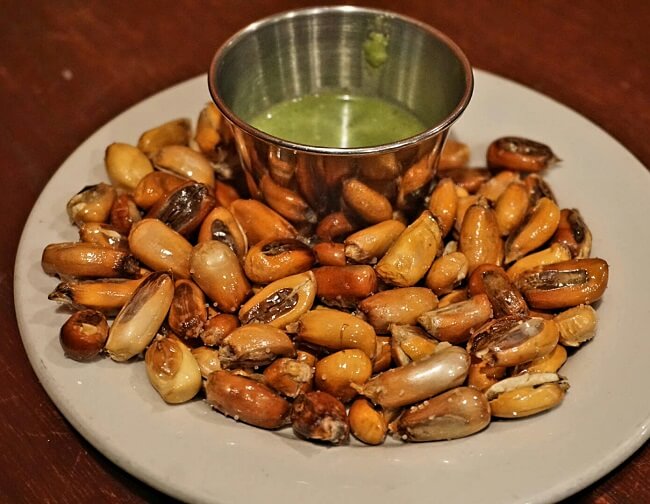 I ordered a glass of Chichi Morada to drink. I had no idea what it was but ordering new things is how I roll. When the server rounded the corner with my drink order, I first thought she was bringing me a glass of wine. Intrigued by the deep reddish purple color of this beverage, I had to ask what it was. I was amazed when I learned this incredible nonalcoholic drink is made from corn. I enjoyed the flavor so much I ordered a pitcher! I later learned there is a variation of this drink that is fermented. I bet it's delicious!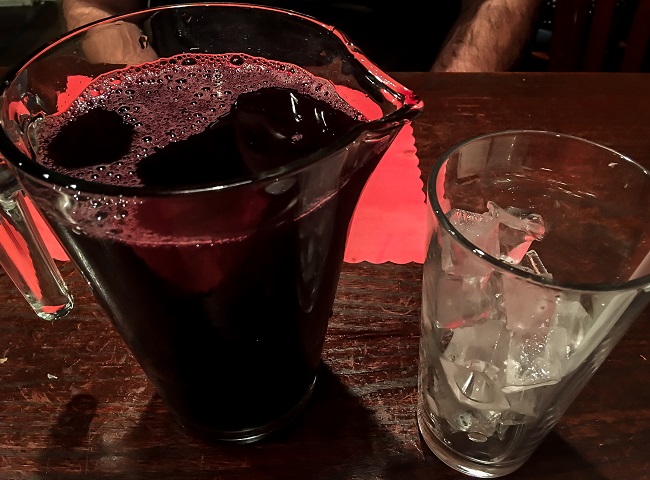 For starters, we ordered Conchitas a la Parmesana, which consists of large sweet sea scallops broiled with a crispy topping of lemon butter and parmesan cheese. Each scalloped is nestled in its own shell. This dish is absolutely incredible! The way the parmesan cheese caramelizes on top will absolutely blow your mind. When I come back, I will definitely order these again.
For my main course, I ordered Ceviche Mixo. This one comes with a little bit of everything so I thought it was a perfect choice. Consisting of a mixture of octopus, squid, shrimp, white fish, red onions, citrus juices, cilantro, and rocoto pepper, this is the best ceviche I've had to date. The absolute best. It was love at first bite! The juice is like spicy heaven and my mouth is watering right now just thinking about it. If you like ceviche you will LOVE their recipe!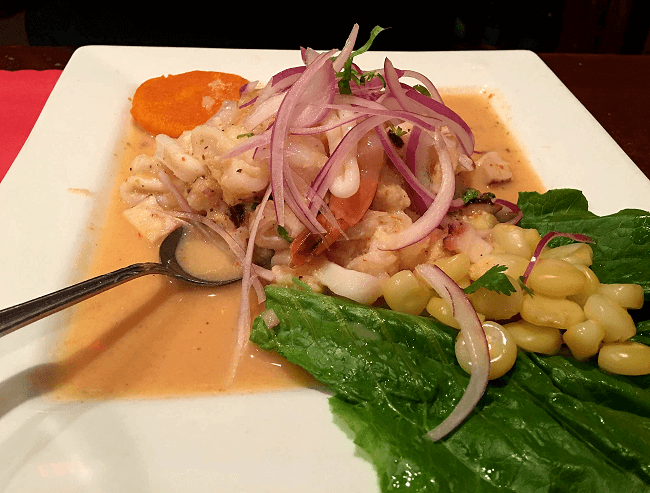 If you've never had ceviche, this is the perfect place to broaden your culinary experience. The food is incredible, the atmosphere is thoroughly enjoyable, and the service is impeccable. Ceviche House in Orlando is more than a restaurant. It's the place you want to go if you are looking to experience something new.