When it comes to building fire pits there at least as many styles as there are briquettes in a bag of charcoal. You can build an extravagant fire pit that costs thousands of dollars that is worthy of the Taj Mahal, or you could keep it simple and just dig a hole. My method is better than simply digging a hole, it's cost-effective, looks good, and very easy to do.
Want to build a fire pit quick? Here's how to do it yourself in 3 simple steps: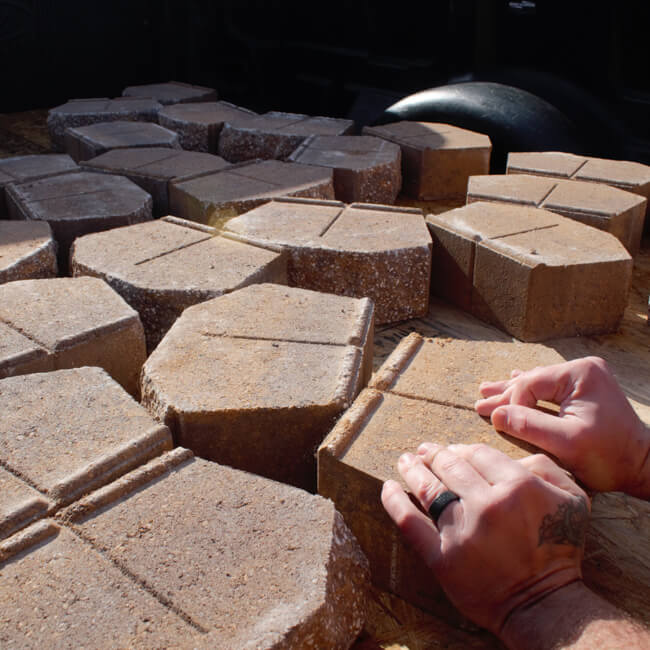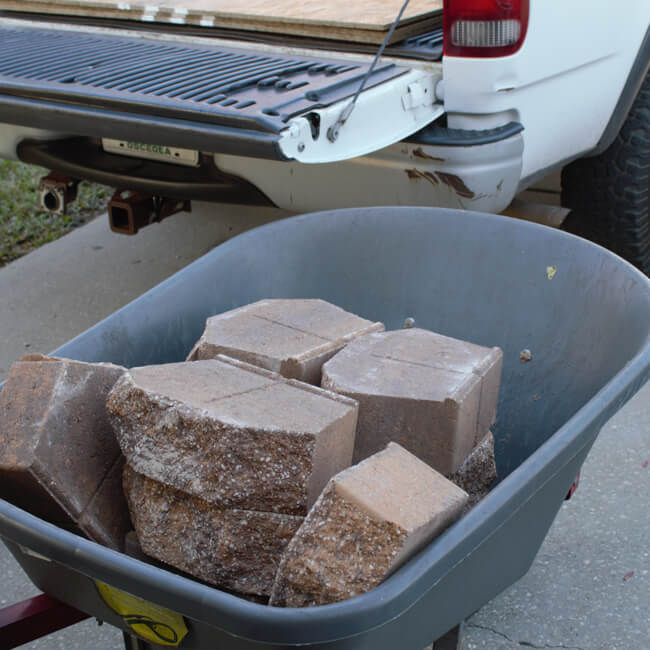 Get blocks and rocks
There are many places to get rocks and concrete blocks and many types to choose from. I bought mine from Home Depot. Once you've made your decision, count em out, load em up and head out. Just make sure you have enough blocks to accommodate whatever size firepit you are building before you leave. The easiest way to do that is to lay them out in a circle right there in the store.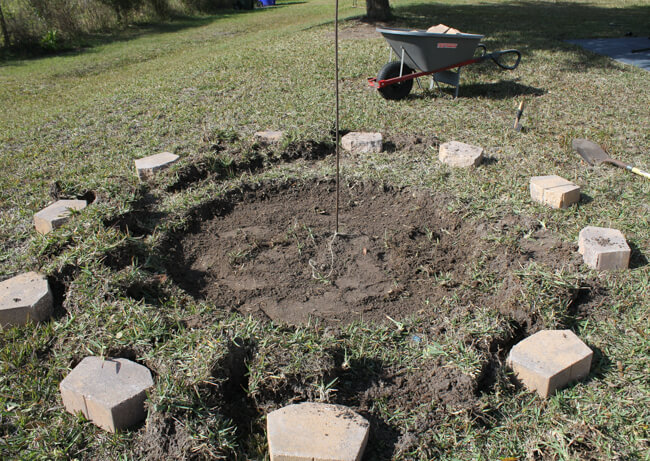 Make a circle on your lawn
To make a perfect circle just jam a stick in the dirt, tie a piece of string to your desired circumference, and shovel the edges. Then pick up the grass. You can either dispose of it or use it to fill in other areas in your yard. The choice is yours.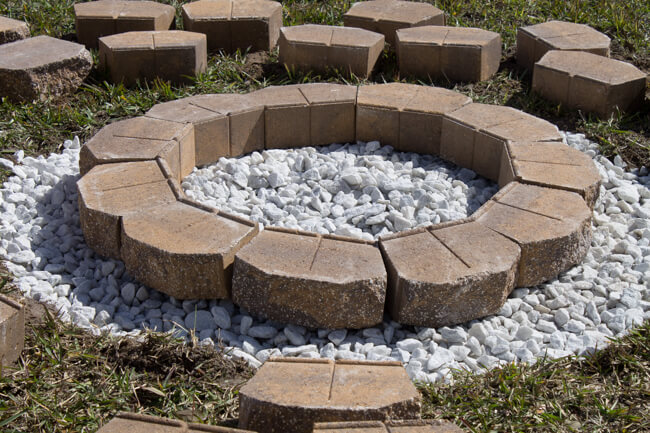 Throw down rocks and arrange blocks
Now just dump out the rocks and start placing your blocks. Fit the blocks snugly together side by side. Try to avoid gaps the best you can, it doesn't have to be perfect though. Make sure they're all faced the right way and stack them as you unload them from your vehicle, wheelbarrow, or whatever you brought them to the house in.
Now that you're done you should make a fire and celebrate your accomplishment. Block firepits like this can last for decades barring some natural disaster or wanton act of destruction. The good thing about this method other than being quick, easy, and cost-effective is that you can take it all down just as easy as you built it. So, if you're going to move just take it with you.