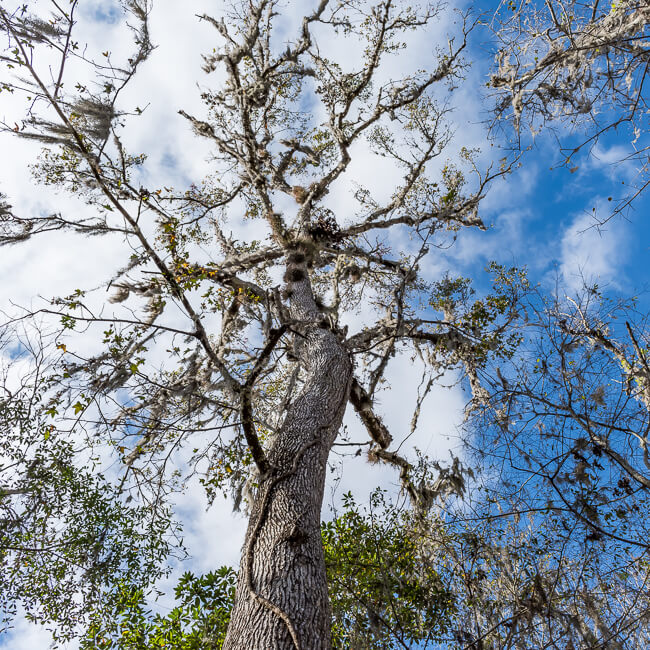 Big Tree Park is located in Longwood Florida between U.S. 17-92 and SR 427. It's been a popular tourist destination for many years. The property was donated to Seminole County by Senator M.O. Overstreet and dedicated by President Calvin Coolidge in 1929. Big Tree Park is the former home of one of North America's oldest Cypress trees. "The Senator" was estimated to be 3,500 years old until some crackhead came along and burned it to the ground in 2012. A memorial has since been erected around the stump but it's not the only reason to pay a visit. There are many other trees to check out along the short walking path including the Senators sister tree "Lady Liberty" which is estimated to be 2,000 years old.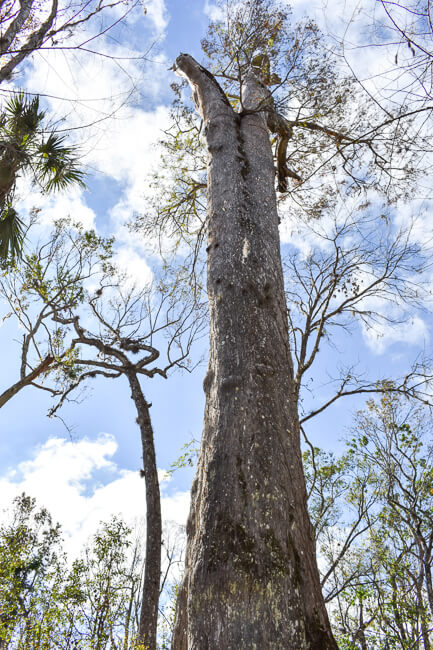 Educational placards line the boardwalk. They tell you all sorts of interesting information about trees, history, the local ecosystem, and more. Apparently back in the day, people had to jump across logs to keep from falling into the marshy wetlands. Building the boardwalk was a fantastic improvement. It's a short, sweet walk and bathrooms are located at the trailhead. The playground makes it an ideal place to bring small children and the walkway is short enough to bring even the youngest kids on a hike.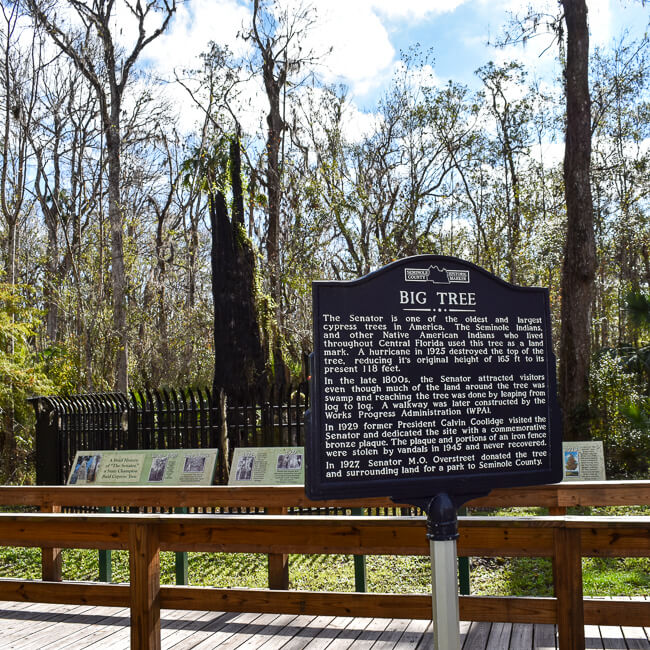 I didn't really know what to expect when I visited. I was in the area and planned on hiking elsewhere but figured I would drop by and check it out. I hike a lot in Florida and was curious to see just how big the trees could in the area could get. Big Tree Park is home to some decent size trees. While they may not be the biggest in the world they are fully grown, and some are extremely old. It's mildly interesting to view the effects a few thousand years have on a tree. They seem to lose their limbs and get a bit knotty.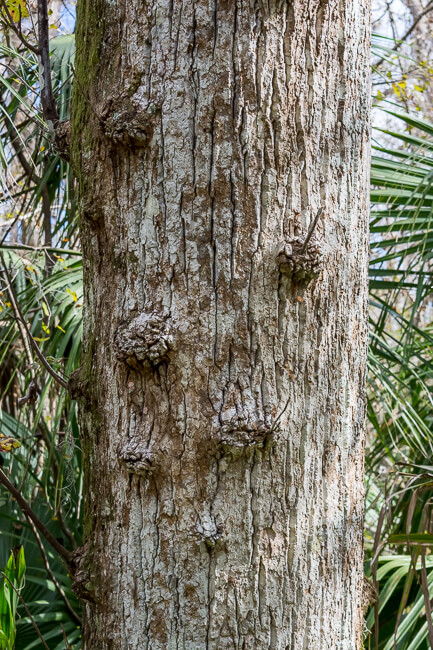 After grabbing a gander at the trees lining the boardwalk, reading placards, viewing the burnt stump, and Lady Liberty, I felt satisfied enough to leave and go on my hike. It sucks some moron came along and burned that tree down but there are many other trees still standing in the area and it does make for an interesting story I guess.