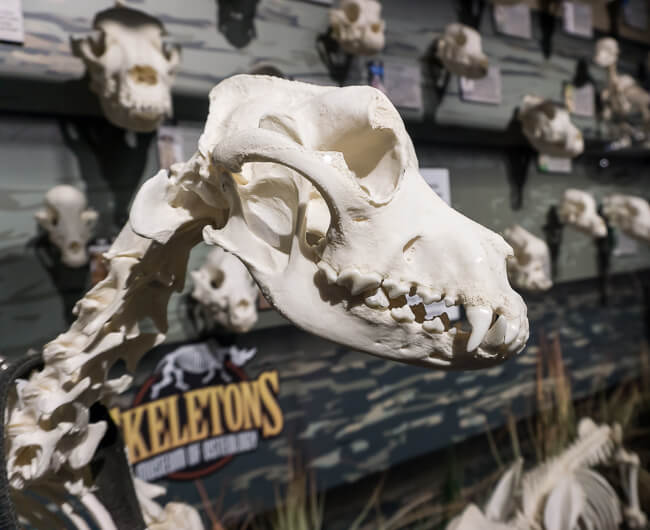 Skeletons: Museum of Osteology in Orlando is a museum like none other. Located in Orlando's I-Drive 360 Complex, this one of a kind attraction features 500 real skeletons from animals that live all around the world. You can get up close and personal with actual human skeletons from various stages of life. View antiquities, artifacts, and deformities that will blow your mind, and marvel at an impressive collection of creatures. If you're looking for the educational adventure of a lifetime, you've found the right place.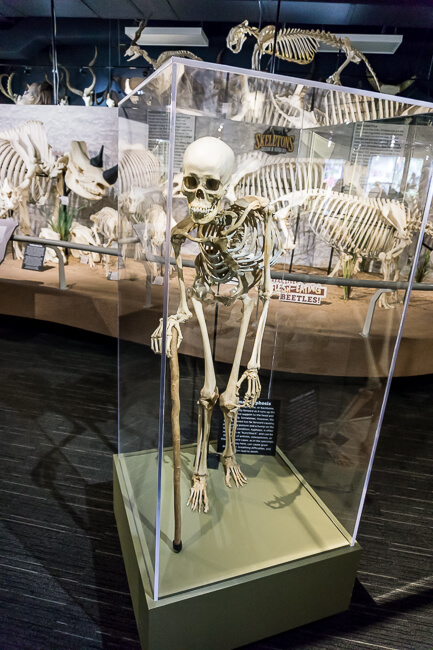 Out of all the sciences, the life sciences are by far the most captivating. Studying living organisms and learning about their anatomical structures, physiological functions, and environments have always been the highlights of my educational experiences. Anytime I have the chance to learn about humans, other animals, or plants, I take it. That's why I had to pay Skeletons: Museum of Osteology a visit.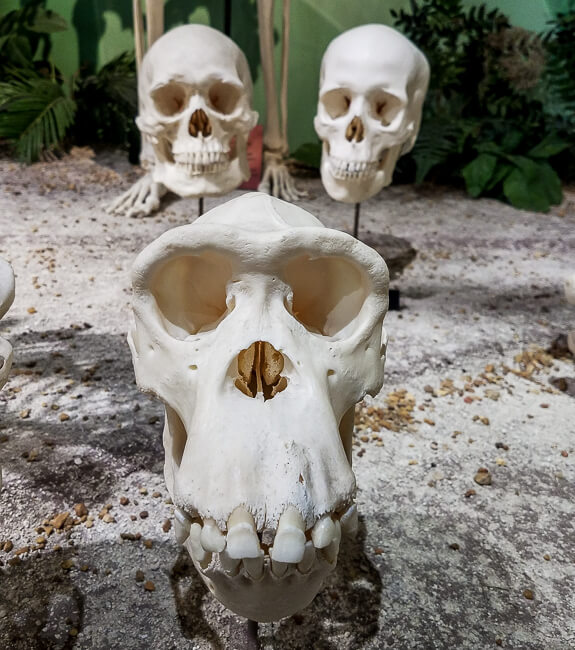 Skeleton Museum has over 40 exhibits featuring hundreds of real human and other animal skeletons. Exhibits are tastefully arranged with skeletons articulated in extremely fascinating and unique ways. Depending on how much you know or want to learn about the frameworks on display, you can easily spend hours staring, learning, explaining, and taking pictures of some of the world's most interesting creatures. Examine everything at our own pace. Normal folks can make it through the attraction in around 90 minutes.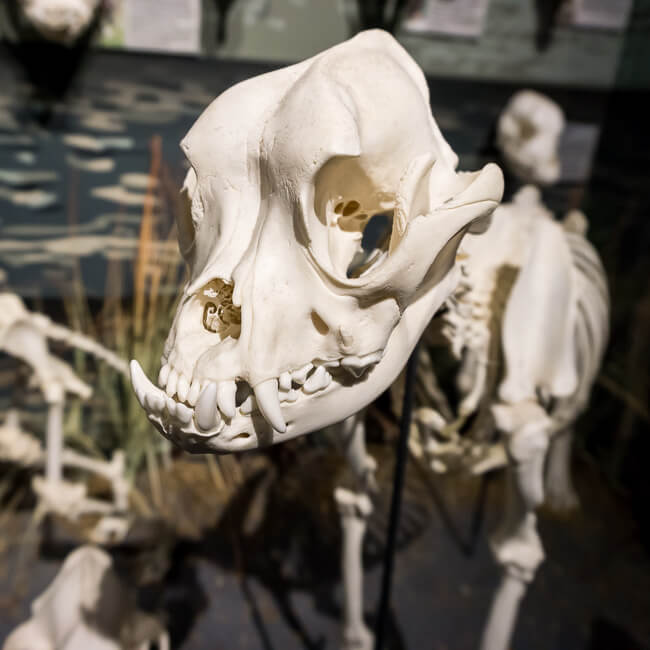 If you're like me and want to make a day of it, there's no need to pack a lunch or bring dinner. General admission tickets include all-day access so be sure and stop by one of the many great restaurants within walking distance or even further along I-Drive. After filling up just head back and pick up where you left off. It's a great way to walk off an incredible meal.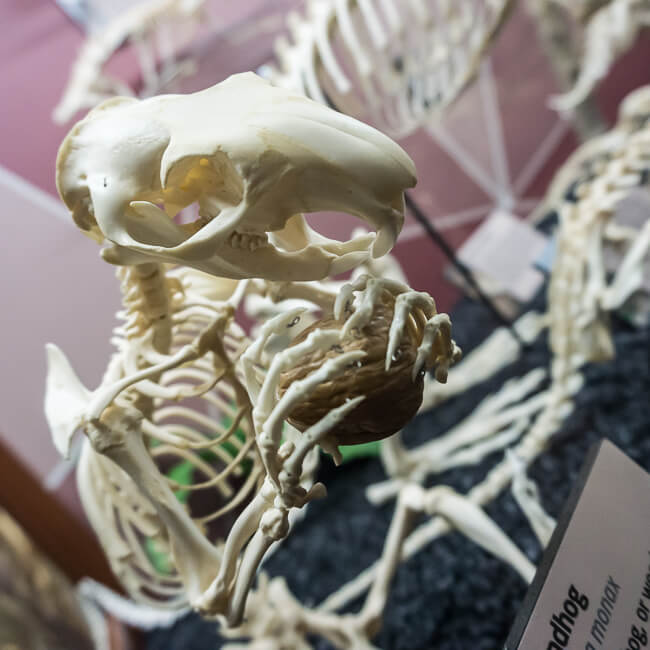 I usually don't get hung up in gift shops but the gift shop here isn't like most gift shops. You can buy real skulls, bats, death's head hawk moths, and all sorts of oddities. Not buying something here is extremely difficult if you like weird and unusual things. They have insect candies, assorted animal penis bones, and curiosities galore. At Skeletons Museum of Osteology, you can pick up gifts appropriate for just about any occasion. Whether buying for yourself, a nature enthusiast or a weirdo, you'll enjoy the selection for sure.