Disclosure: We were guests of SeaWorld and received complimentary admission. All opinions are mine.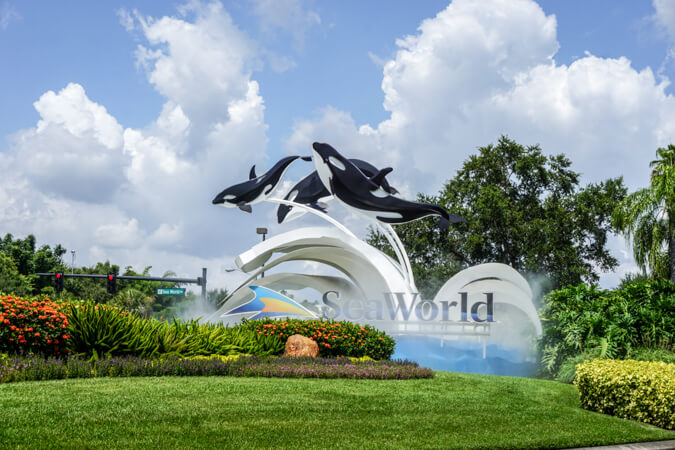 Last weekend while my son and I were visiting SeaWorld Orlando, we stopped by the Dolphin Nursery. Located near the main entrance, SeaWorld's Dolphin Nursery is one of our favorite places in the park and home to dolphin mothers and their newborn calves. Watching dolphins swim around and play is mesmerizing. We have always been fascinated by these magnificent mammals and because of places like SeaWorld, we get the opportunity to get up close and personal with them. Every time I encounter dolphins, I am always amazed by their intelligence and playfulness. When my son started a game of peek-a-boo with one, several others decided to join in. It was the coolest thing ever! They really seem to enjoy human interaction.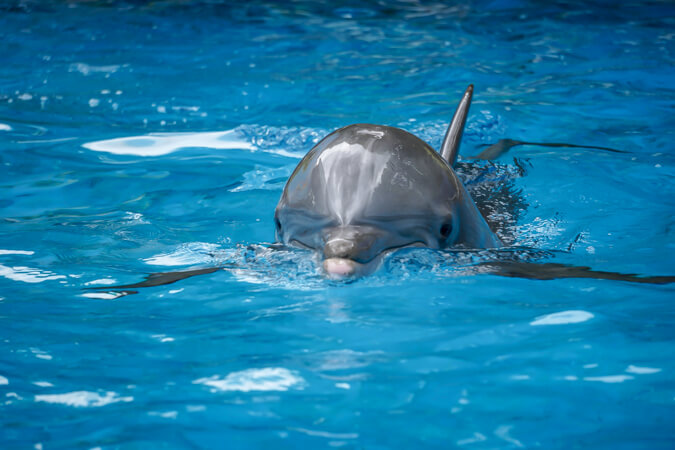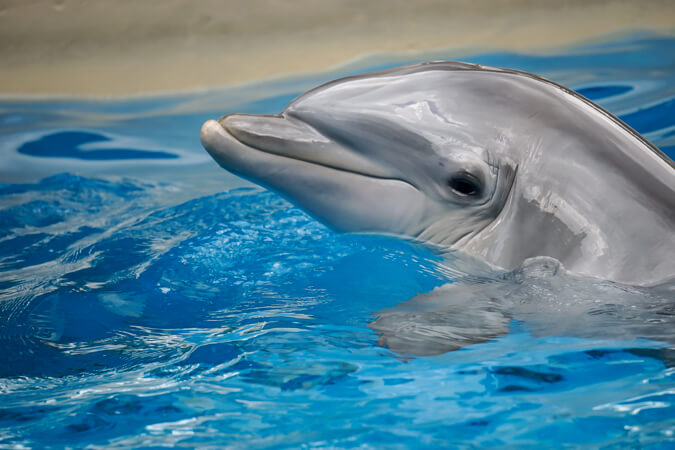 SeaWorld does a lot for animals worldwide, not just dolphins. For example, in the last 50 years, they have helped more than 28,000 animals ranging from whales to birds. They work in partnership with various agencies providing help to animals that are sick or injured, as well as orphaned. They have created nutritional formulas and nursing bottles to hand-feed the orphaned animals. They have also saved sea turtles with cracked shells using everyday items like honey and baby ointment. Injured birds have gotten crafted prosthetic beaks and injured manatees have gotten "animal wetsuits" to help them stay afloat. Many animals that have benefited from the programs set up at SeaWorld.
Research is a key component of SeaWorld's commitment to conservation. The animal health team and scientists at SeaWorld have published over 1,000 studies that advance the global scientific community's understanding of animals. Not only does SeaWorld publish research they also provide scientists access to their animals and help support projects all over the world. Just by visiting the park you are supporting one of the company's many programs that rescue and care for animals. To learn more about SeaWorld's conservation efforts and how SeaWorld supports a variety of marine mammals, visit www.SeaWorldCares.com.
Through SeaWorld's immersive animal connection experiences like the Dolphins Up-Close Tour, Dolphin Encounter, and Marine Mammal Keeper Experience, you can interact with some of the most amazing animals on the planet. With attractions like Manta, Kraken, and Mako you can enjoy world-class thrill rides. SeaWorld's unique combination of theme park and marine zoological park is what keeps us coming back year after year. SeaWorld will always be one our favorite places to visit in Orlando.