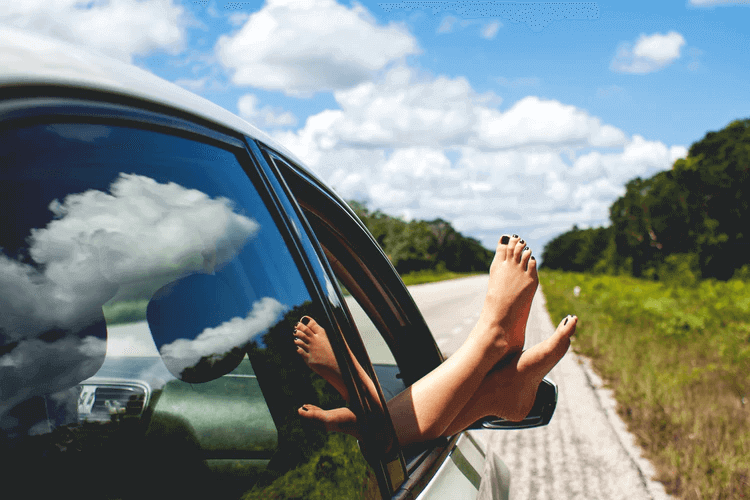 Owners may find that driving their car to another state is not always the best way to transport a vehicle. In some situations, transporting a car is quicker, safer, and generally the best solution to transport the car to a new location. Delivery makes it easier on wear and tear for the car and provides a more efficient transportation method.
When you need to plan a cross country vehicle transportation , there are some essential steps to reduce stress and confusion when the day of delivery arrives. Thanks to proper research, good planning, and careful preparation, you will be able to sit back and relax, knowing that you handed your car to the right company.
Planning To Ship A Car
When deciding on the right company to ship your vehicle, extensive research is recommended. It is usually an excellent practice to contact several different companies to see, which has proven to be a reliable shipping company that serves your current location and destination and fits your budget.
You should ask people like your family and friends to recommend a company, read the reviews, and remember that the company's experience matters. You should feel that they pay attention to your individual needs to have complete peace of mind before, during, and after delivery.
How Much Will It Cost
Most companies that transport cars around the country will be happy to give you a free quotation and answer the questions you may have about the car delivery process. Some will ask you about your preferred delivery dates before giving you a quote, while others will quote you using ballpark dates.
If you desire to know the shipping cost will be, but you are not ready to get an estimate, many calculators for delivering a car online will give you an idea of the shipping cost.
Distance & Location
Road transport companies account for fuel costs, duties and salaries in long-distance road transport. The type of location is a major determining factor in comparison with distance.
For example, if you are going to send your car to a major city like New York. Road carriers can offer a cheap car delivery quote because steering in the city is easier for carriers. Delivering your car to the countryside, where the carrier may have interfered with its main route, may request higher rates.
Seasons
Weather and the season may affect the delivery cost of your car. There is often a business boom in the shipping industry in summer, there is more demand for delivery, and shipments are received faster. Since the market is higher than the supply, some people are willing to pay a higher price in warmer months to get their vehicles on trucks more quickly.
The road transport companies take advantage of this fact to compensate for the winter season. It is advisable to wait during the summer to save some money and transport your vehicle in winter, although transporting your vehicle in winter will not save you time.
In winter, road transport services may be cheaper because of less demand. It is why carriers compete for business and have more available space on their carriers, which they are trying to fill. In winter, roads are dangerous for maneuverability.
What's more, visibility on the streets is low. These factors force trailer drivers to slow down for safety reasons. Thus, making the transit process slow.
Size And Weight
The most common factor affecting the delivery price of a car is its size and weight. The bigger the car, the more space, and weight, which makes it expensive to transport.
Small and compact cars take up less space and are lighter, reflecting the lower cost of transportation.
How Will Your Car Will Be Shipped
Open Auto Transport
A winch is required to drag the vehicle onto an open carrier. This service is economical compared to closed carriers.
Outdoor carriers save you time because your car is selected and delivered faster. However, this service is not the best for you if you do not want your exotic and luxury car to be exposed to earth elements, dust, and road debris.
Enclosed Auto Transport
A lifting door is used to load the car into a closed trailer. This service comes with additional features such as higher insurance, permanent communication, and a GPS tracker.
Other hydraulic ramps can be installed in the closed luggage racks to help vehicles with low ground clearance. This service is a premium service that will cost you more, but it protects your vehicle in extreme weather conditions.
Door To Door Service
It is an affordable service that provides you with a bonus that your car will be selected and delivered to your preferred location. The driver will drive from place to place. The cost of this method will be more expensive than from terminal to terminal.
Terminal To Terminal Service
It is an affordable service in which you must take your car to the pickup terminal. After delivery, you have to pick it up from the terminal.
In this service, you do not have to pay an extra fee to the shipping company to transport your car to your doorstep.
How Long Will It Take
Many transportation companies require a certain period to plan the pickup and transport when delivering a car, sometimes at least five to seven days, because cargo transportation is not like airlines.
Trucks work different routes every day, and variables are much higher, such as seasonal changes, traffic, and customer schedules. Therefore, an essential tip is to make sure that your schedule is known.
Preparing A Car For The Handover
Check For Any Leaks And Fluid Levels
Check that no liquid is leaking (oil, brake, engine coolant, battery fluid, etc.). If you notice fluid leaking from the car, make sure it has been repaired before moving. An overflow of fluid can affect the car and damage the engine.
It is a good idea to leave only a quarter of a gallon of fuel in the gas tank, as extra gas in the car's engine may leak during transport. If you have less fuel, it also means that your car will weigh less, which means it will cost you less when you transport it.
To avoid leakage, you should reduce the liquid level in the expansion tank. It will allow the air and antifreeze in the system to expand as temperature and pressure rise.
Check The Charge Of The Battery
You may charge an additional fee if your vehicle does not start when the consignor has to roll the vehicle off the truck.
It also puts you in a position if you cannot drive the car to your new location as soon as it is received from the carrier. You will also have to pay a tow truck to get the car to your new home.
Disable Alarms And Anti-Theft Devices
Remember to turn off the alarm and anti-theft devices so that they do not inconvenience the driver, for example, when access to the car is restricted, or other problems occur.
Although this may seem intuitive, people transporting the vehicle should have unrestricted access if there are any problems during transport.
Remove Personal Belongings From The Car
Remove all valuables such as expensive jewelry, documents, or electronic devices from the car. If you leave any items in the car, it is not the responsibility of a moving company, so remember to remove all your valuables when you prepare your car for shipment.
Patch Up Any Hole In Your Convertible Top (If Any)
If you are transporting a convertible, it is essential to prevent moisture from getting inside the car.
Your car can go through various weather conditions, so keep everything tightly closed to ensure that the interior remains utterly intact without mildew or road debris.
Remove And Protect The Loose Parts
You should check for removable parts. It includes the antennas. For removable parts like fog lights, spoilers, and side mirrors, it is advisable to use a protective pouch to wrap them.
Some vehicles have the option of folding the mirrors in reverse while the antenna can be removed.
Wash And Clean Your Car Before Shipping
During your road transport, the road dirt and dust remains tend to settle on the vehicle. Pre-washing and cleaning before shipment should ensure that your car will be in perfect condition throughout the transport process.
It further encourages you to get a clearer idea of the current damage and vehicle presence before reaching your destination.
As a result, if there is undoubted damage to your vehicle during transport, you can resolve it much more quickly.
Inspect Your Car
Before transport, you should carefully inspect the vehicle to ensure that you are aware of its condition. The initial inspection must take place in your presence, as you can also click on the pictures of the car to follow up on its condition as evidence.
Consider An Insurance Policy Before The Shipment
In situations that get out of your control, there's always the possibility that something will go wrong.
If you know that your car will go on a long trip to your new home, it might be better to take out a relocation insurance policy. Signing the policy will give you the security that if something happens, you will be insured.
You should list all the questions that you need to ask when you transport your car and check with the car carrier to see if they offer your vehicle insurance coverage. If they do not offer insurance, they may work with a third insurance company.
Keep Your Spare Set Of Keys On Hand
One of the most useful tips for delivering your car is that you should have the keys and a spare set for the carrier and one for you.
The carrier will need the key to transport and deliver - whether it's just to get it off a truck or ship or drive it directly to you.
You also do not want to come to your new home to discover that you have lost the original set of keys and cannot drive.
What To Expect Upon Pick-Up And Delivery
So, you have prepared your vehicle for road transport. Your vehicle is ready to be shipped, but you probably have a lot of questions about transportation. What should you expect when the driver arrives?
The whole process of transporting a car can be a little overwhelming if you have no idea what to expect when you receive and deliver your car.
Pickup Of The Car
The driver should call you before he arrives and tell you that he is on his way to your house. You or someone else should be present at your home to inspect the vehicle and sign the Bill of Lading.
The Bill of Lading is a legal contract and document between you and the road transportation company. It specifies the vehicle and where it will be sent. This contract acts as a sort of receipt for the shipment of your vehicle.
The driver will also draw up a report about the condition of your vehicle in the contract. You should read the agreement thoroughly before you sign it. Ask any questions about payment. Also, remind the driver of any mechanical problems with your car.
If you have any special instructions for handling your car, give them to the driver. Ask any last-minute questions you may have about the transportation of your car. The driver will load the car onto a carrier, and it will be on its way to your destination.
What You Can Expect:
Sign the Bill of Lading

Ask any questions regarding shipping, contract terms, payment, etc.

Instructions for organizing deliveries
Delivery Of The Car
You have already gone through the car pickup process, so you should know what to expect when you pick up the car. Delivery procedures are similar to those that are done on arrival. Someone must be at home to inspect the driver and also sign the Bill of Lading.
However, at this inspection, you will search to ensure that no new damage occurred in your car's transportation. It is not often that there will be any new damage when transporting your car, but it is still an important step.
After making sure that your car has no damage, you can sign the Bill of Lading and send the driver on his way.
Next, you may want to clean the inside and outside of the car. If your car was transported by open road transport, it could be a little dirty. Wash it quickly to remove the dirt. While you are washing the car outside, you can also clean the interior of the car.
If you move out of your state, you will need to change your car registration and driver's license. States vary in how long you have to do this, from ten to thirty days. So contact your local DMV or fill in the information online.
What You Can Expect:
Sign the Bill of Lading

Perform the final check with the driver

Wash the interior and exterior of your car

Change your car registration and driver's license (out of state)
To Sum Up
You have spent time and energy preparing your vehicle for transport, and thanks to this guide your road transport can be successful!
You should now be more aware of what to expect when you receive and deliver your vehicle. Also, you can travel around your new city in a clean car. Raise your legs and rest; you deserve it.