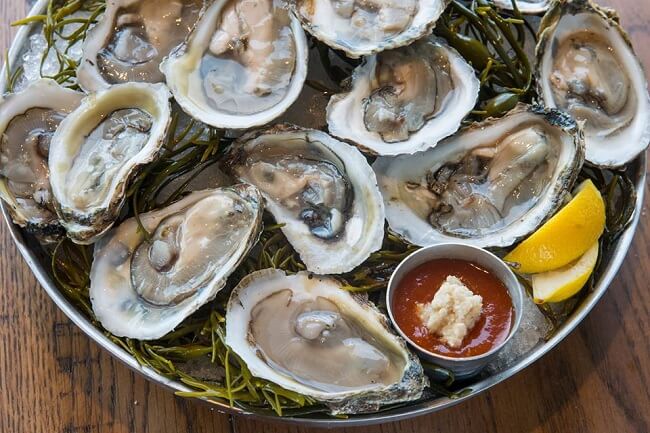 Hungry yet? Today Paddlefish at Disney Springs is celebrating it's very first birthday. Today and today only (February 4, 2018) mention "Happy Anniversary" and get $1 oysters all Sunday long. Don't be shellfish either. Share this info with all your friends and family. Paddlefish opens at 11:30 am which gives you plenty of time to fill up on succulent seafood before the Super Bowl. They're also open late and close at 11:00 pm so there's no reason to miss out on all the good food and good fun.
Paddlefish Grill is a fantastic seafood centered restaurant located at Disney Springs aboard a faux riverboat. I've eaten just about everything on the menu and thoroughly enjoyed every morsel. Paddlefish is one of the best seafood and steak joints around. They have an amazing selection of foods and beverages. If you haven't been, you should really head over there today. You'll absolutely love the oysters and the waterfront view is incredible. Dining aboard this luxurious steamboat is a delightful experience indeed.
Whether you're in the mood for a bit surf and turf or incredible drinks drop on by and let Paddlefish show you some love.