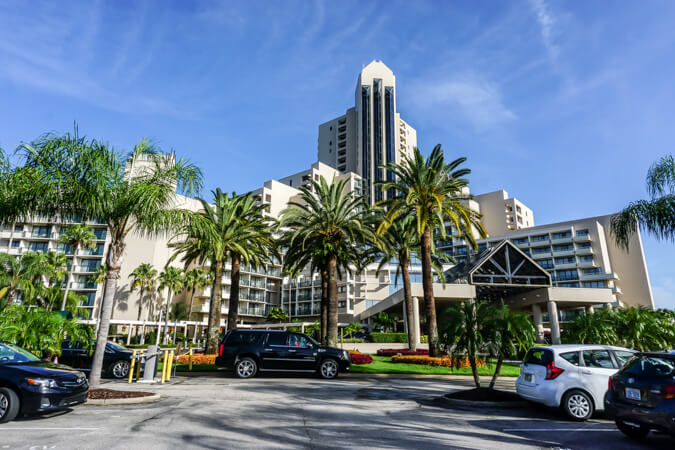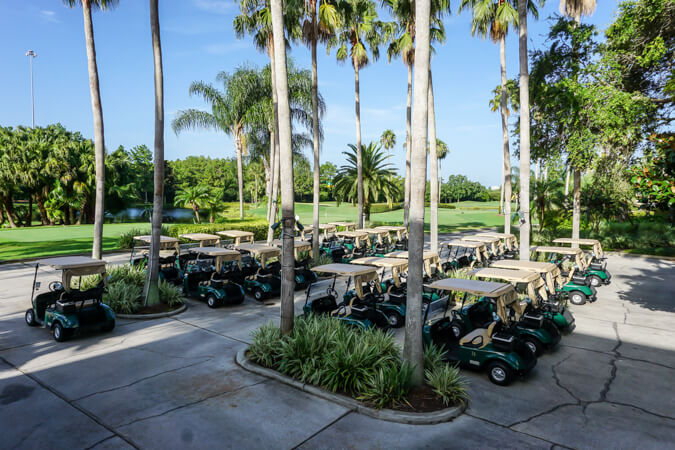 Recently, I had the opportunity to take a golf lesson at Bill Madonna Golf Academy from the man himself, Bill Madonna! Bill Madonna is a PGA Master Teaching Professional and has been annually selected by Golf Magazine and Golf Digest as "Top Teacher" in Florida and one of the "Top 100 Teachers in America." Bill Madonna Golf Academy, located on Hawk's Landing Golf Course at Orlando World Center Marriott, is dedicated to helping both professionals and amateurs develop their game. For a guy like me receiving the first golf lesson in his life, it doesn't get much better than this!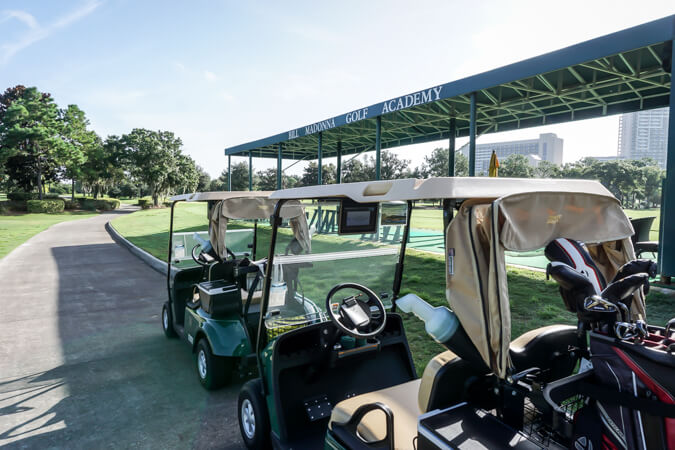 To start with, Bill taught me all great shots begin from behind the ball. He showed me how to approach each shot with the acronym CHEF:
Club down
Hands on
Eyes on the target
Feet apart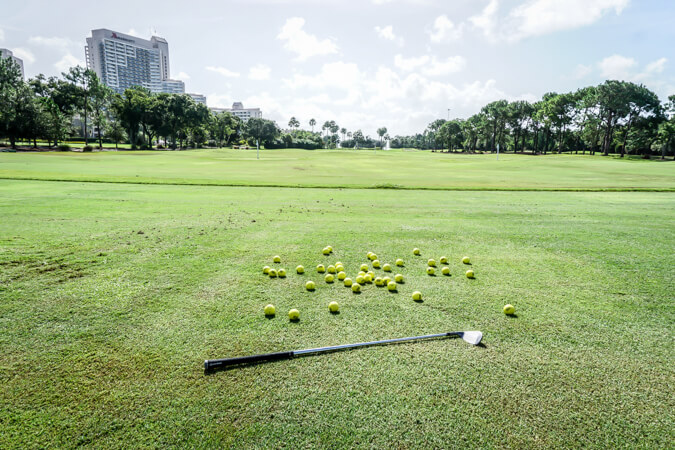 Once I had CHEF down it was time to practice my golf swing. He showed me how to swing my arms and cock my wrists. From the end of the backswing to the end of the forward swing (with a brushing sound in the middle) Bill taught me how to hit a golf ball from start to finish.
To be honest I wasn't really expecting all that much going into it. I didn't think one golf lesson would really help me all that much. After a lifetime of approaching my shots like Happy Gilmore on crack, I figured there wasn't much hope. I was completely wrong. In hardly any time at all, with Bill's instruction, I was landing shots closer to my intended targets than ever before. Before I took my lesson, I focused on hitting the golf ball which caused me to miss my target most of the time. Bill taught me to focus on swinging properly and not to think about hitting the ball. He said contact with the ball is incidental. The more I listened the more my shots improved and the more my confidence increased.
Bill Madonna is a great coach. I learned more in an hour with him about golf than I ever thought possible. I walked away knowing how to swing properly for the first time in my life. By teaching me the basics he gave me the confidence to start really playing the game and gave me a great new reason to get out of the house. Whether you are a professional or just starting out like me, the Bill Madonna Golf Academy has a program for everyone.